10 Best Healthy Breakfast Recipes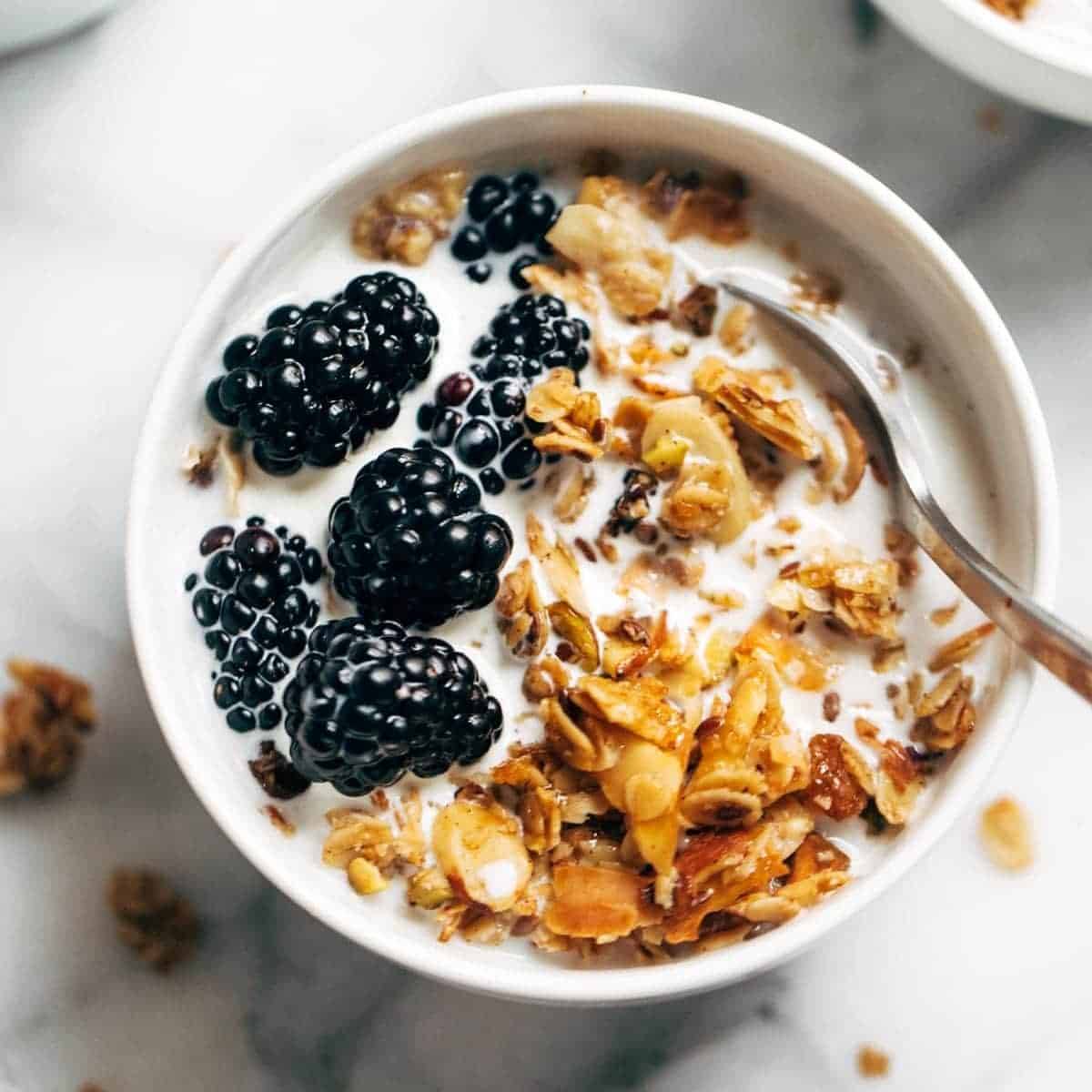 Coconut Oil Granola Remix
Golden, crispy, satisfyingly clustered granola that is speckled with almonds, coconut flakes, oats, flax, and all the other wholesome things.
oats, unsweetened coconut, sliced almonds, flax, honey, raisins
The Best Green Smoothie
The best basic, smooth, creamy green smoothie. So easy – just blend peaches, mango, kale, almond milk, and ginger. Honey or cinnamon if you want, too!
mango chunks, peach slices, kale, almond milk, fresh ginger, cinnamon
Favorite Pumpkin Muffins
These Pumpkin Muffins! Made with oats instead of flour and real maple syrup instead of refined sugar.
oats, pumpkin puree, plain Greek yogurt, maple syrup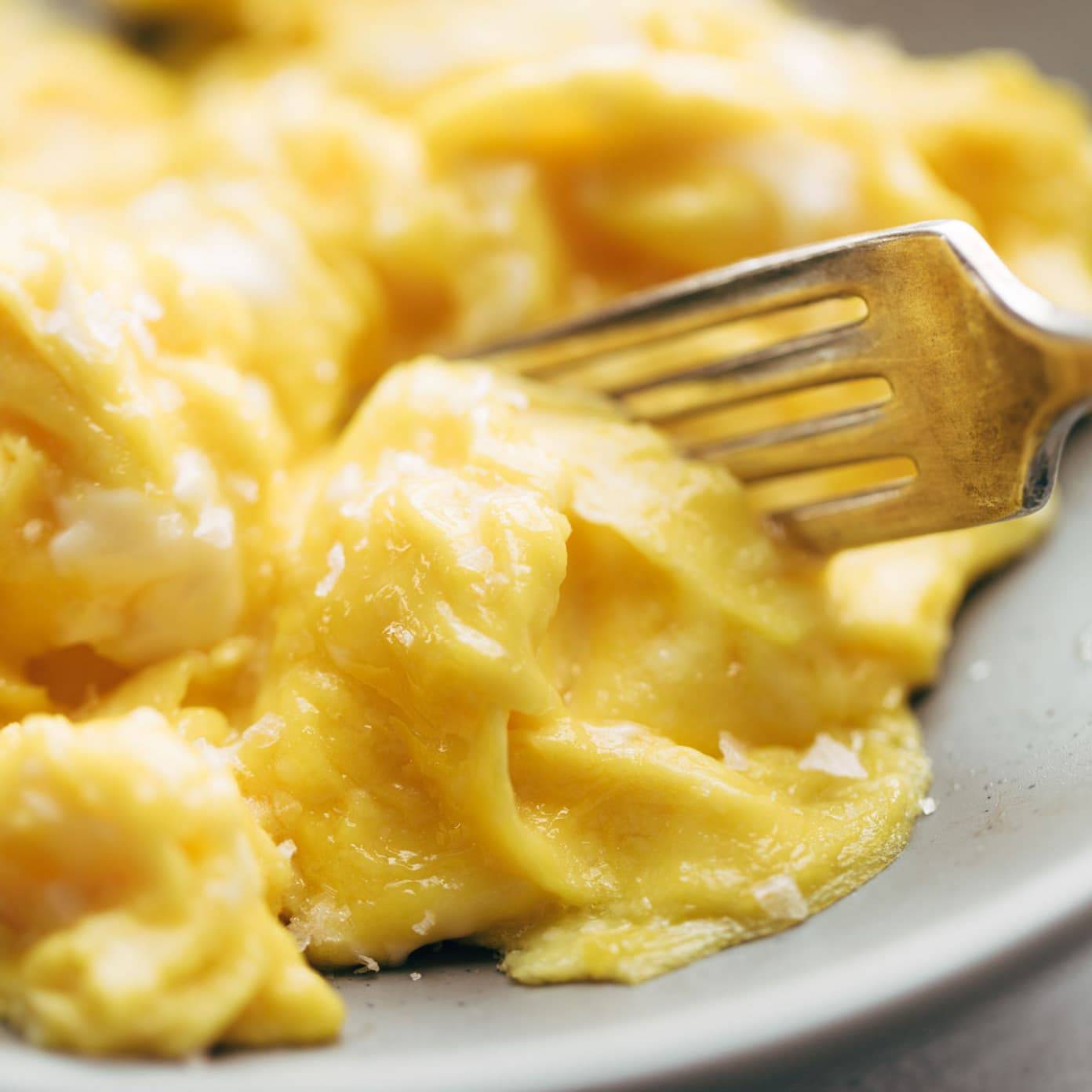 Life Changing Soft Scrambled Eggs
These soft scrambled eggs are so easy and SO dreamy! Four quick and easy secrets to the best scrambled eggs of your life.
eggs, butter, salt
Unbelievably Good Cashew Coffee
The creamiest morning coffee you've ever had! Made with just coffee, cashews, honey, and sea salt.
coffee, cashews, honey, sea salt
Caramelized Banana Oatmeal
Caramelized Banana Oatmeal! Creamy oatmeal with bananas in a maple syrup/coconut oil glaze. No refined sugar!
oats, bananas, maple syrup, cinnamon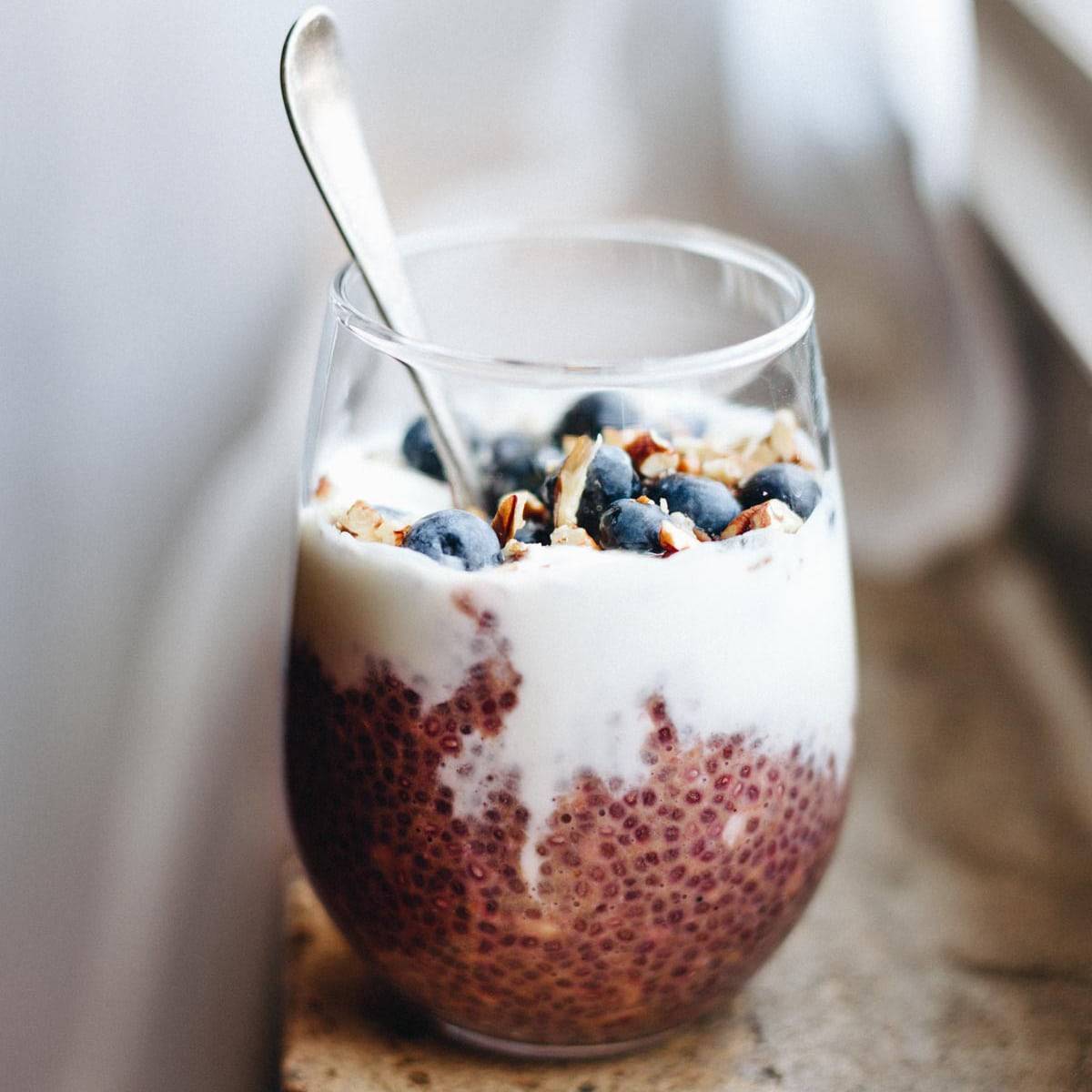 Berry Chia Overnight Oats
Chia Overnight Oats made with chia, oats, and almond milk. So easy and perfect for a quick healthy breakfast on the go! YUM!
oats, chia seeds, berries, maple syrup, yogurt
Inner Goddess Raspberry Breakfast Bowls
These bowls are loaded with nutrients, ready in 20 minutes, and perfect for breakfasts on the go.
frozen mangoes, frozen raspberries, chia seeds, light coconut milk, flax seeds
Simple Poached Egg and Avocado Toast
This Simple Poached Egg and Avocado Toast recipe is so simple and so delicious! Real, healthy food never tasted so good. YUM!
eggs, whole grain bread, avocado, parmesan cheese, fresh herbs, heirloom tomatoes
Amazingly Wholesome 5 Ingredient
Banana Bread Muffins
Banana Bread Muffins made with just 5 wholesome ingredients! no refined sugar, naturally gluten free, and SO yummy!
oats, bananas, eggs, dates, baking soda
One More Thing!
Looking for even more satisfying breakfast ideas? Check out a list of all of our breakfast recipes!
The post 10 Best Healthy Breakfast Recipes appeared first on Pinch of Yum.