Everybody's Favorite Corn Casserole
Bursty bites of cream-style corn and sweet corn plus garlic, bacon, and cheese throughout – so you know it's really, really good!
corn, cream-style corn, bacon, sour cream, cornmeal, cheddar cheese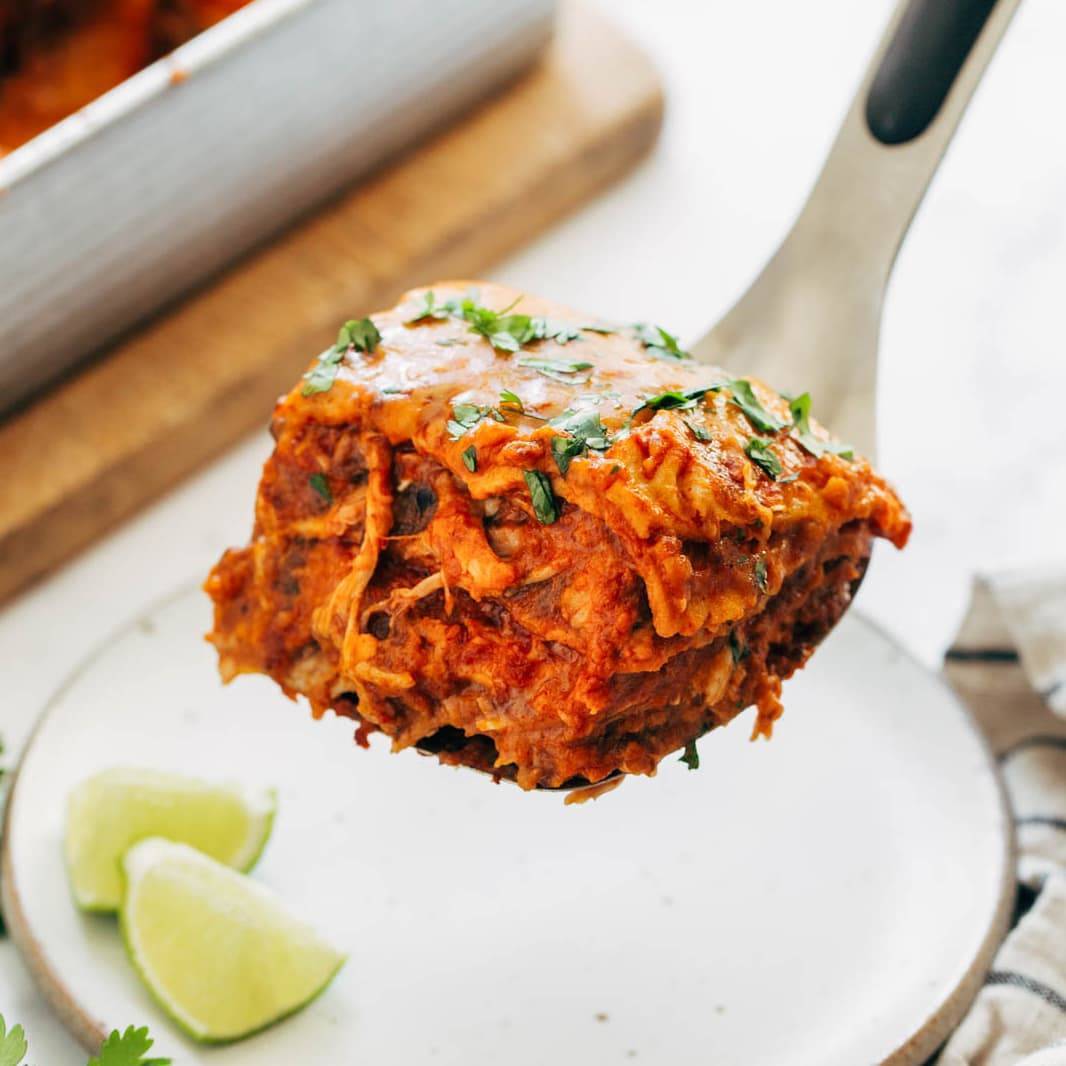 Chicken Enchilada Casserole
A 5-ingredient stacked enchilada casserole layered with tortillas, beans, and chicken and covered with cheese and enchilada sauce.
shredded chicken, enchilada sauce, Mexican cheese, tortillas, refried beans
Sweet Potato Casserole with Brown Sugar Topping
Made from scratch with a crunchy brown sugar topping that will give you life. A Thanksgiving recipe classic!
sweet potatoes, butter, sugar, pecans, vanilla, eggs
Chicken Tetrazzini
Comfort food classic! Egg noodles, sautéed mushrooms, roast chicken all baked together with a béchamel sauce.
chicken, egg noodles, mushrooms, flour, butter, cream
Green Bean Casserole
Fresh blanched beans in a silky, rich sauce speckled with gruyere and shallots – plus crispy onions on top to boot!
green beans, butter, white wine, soy sauce, gruyere cheese, crispy fried onions
Southwest Sweet Potato Tater Tot Hotdish
This sweet potato tater tot hotdish is a spicy twist on the original – loaded with peppers, corn, black beans, homemade queso sauce, and tots! YUM!
bell peppers, poblano peppers, corn, black beans, pepperjack cheese, mushrooms
Chipotle Sofritas Tortilla Casserole
An easy recipe made from scratch that makes a perfect freezer meal! Sofritas tofu, chipotle enchilada sauce, corn tortillas, and cheese FOR THE WIN!
tofu, enchilada sauce, tortillas, cheese
Ricotta Berry French Toast Casserole
This casserole is SUPER EASY! 5 minute homemade brioche, ricotta cheese, and berries. No canned biscuits here! So delicious!
flour, butter, eggs, ricotta cheese, honey, raspberries
Chicken Pot Pie with Biscuits
Sautéed shallots and thyme, a splash of white wine, creamy chicken, peas, and carrots all baked under a homemade biscuit topping. YUM.
chicken, carrots, shallots, celery, peas, flour, butter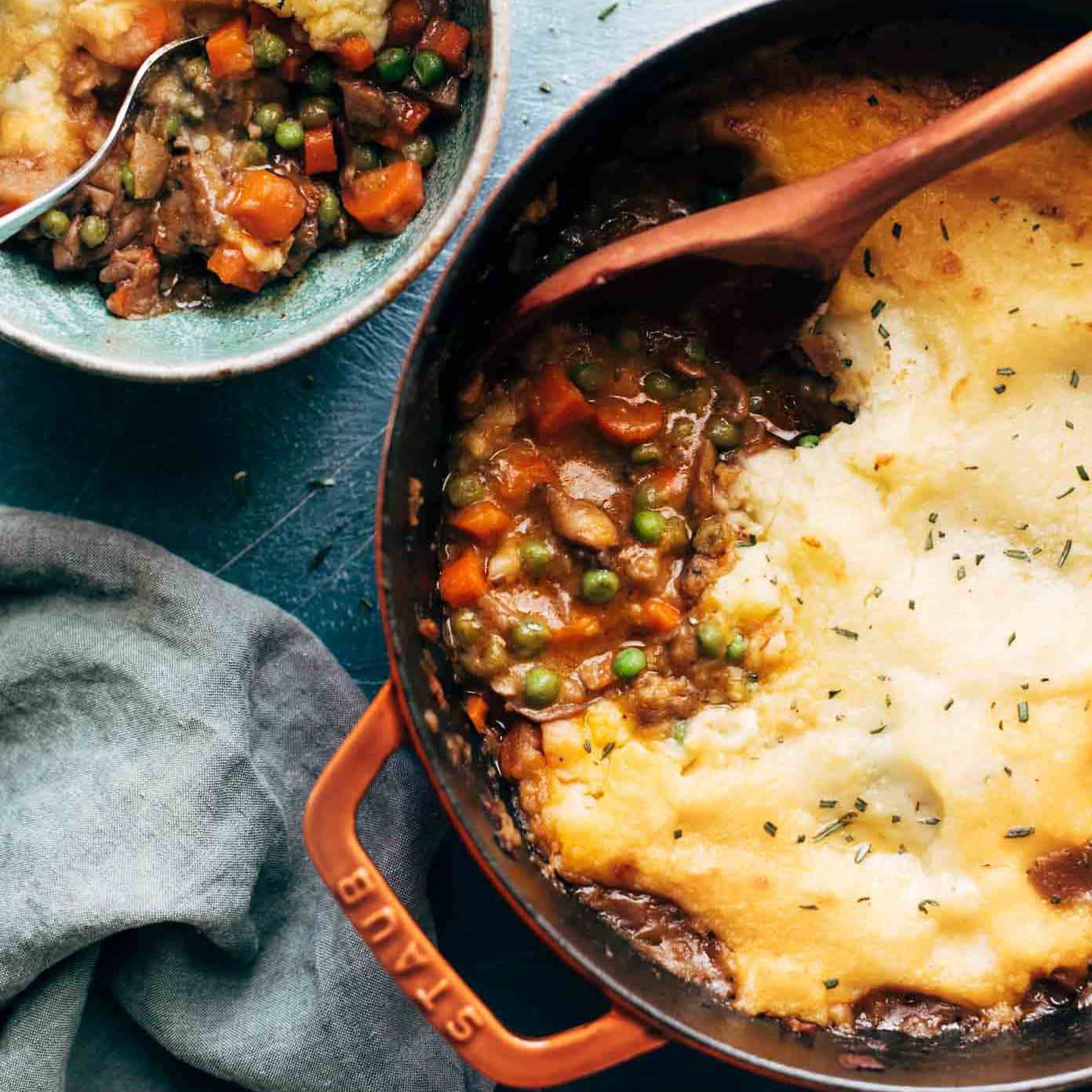 Vegetarian Shepherd's Pie
Saucy mushrooms, carrots, and peas topped with creamy mashed potatoes. Real food meets comfort food!
mushrooms, carrots, peas, shallots, tomato paste, fresh herbs, potatoes, butter
One More Thing!
Looking for even more fun things to scoop and dish? Check out a list of all of our casserole recipes!
The post 10 Cozy Casserole Recipes appeared first on Pinch of Yum.