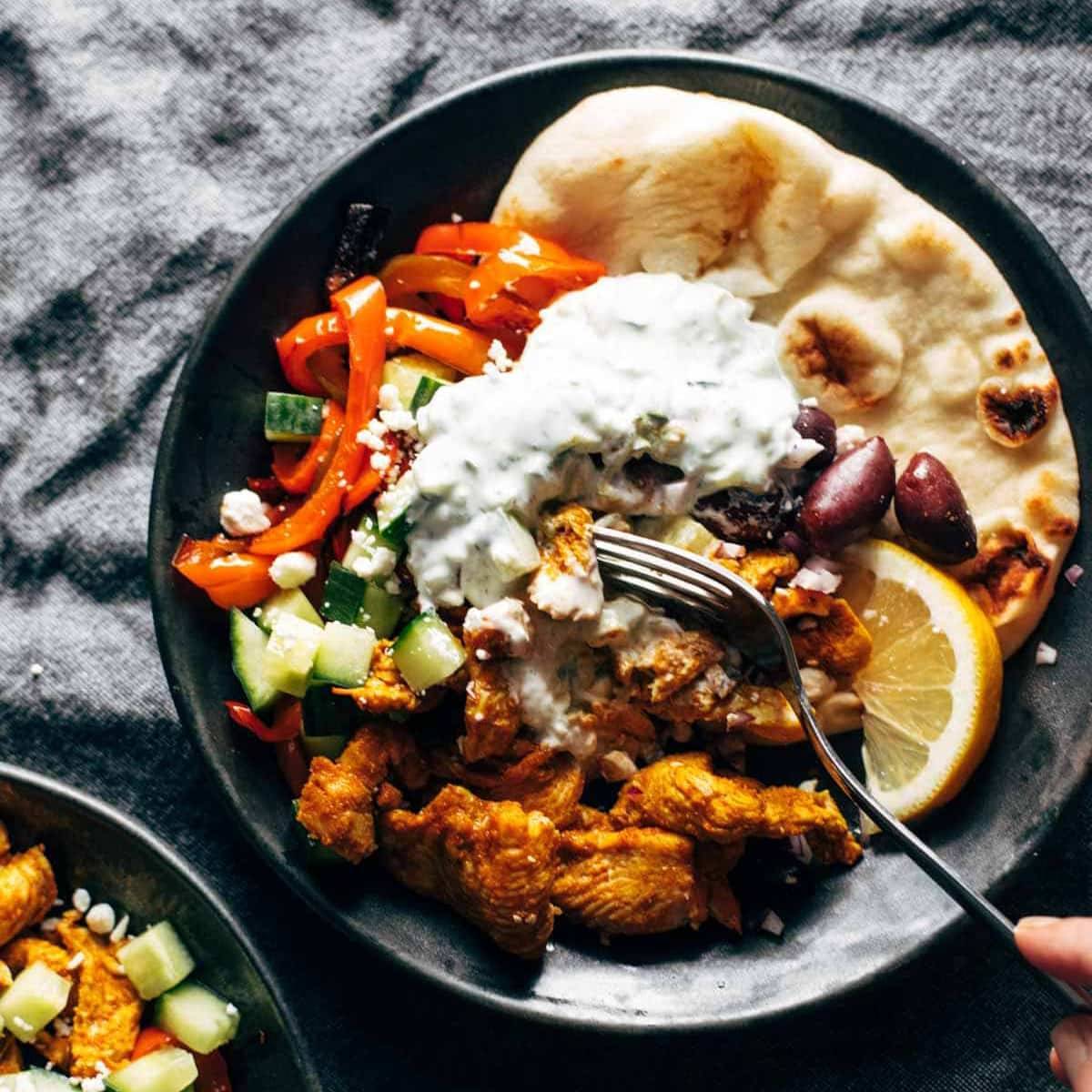 Sheet Pan Chicken Pitas with Tzatziki
Sheet Pan Chicken Pitas that are salty-briney-crunchy in all the right ways! Marinated chicken, roasted peppers, fresh cucumber, kalamata olives, feta cheese, and an easy homemade tzatziki.
chicken breasts, bell peppers, cucumbers, red onions, kalamata olives, feta cheese, Greek yogurt, flatbread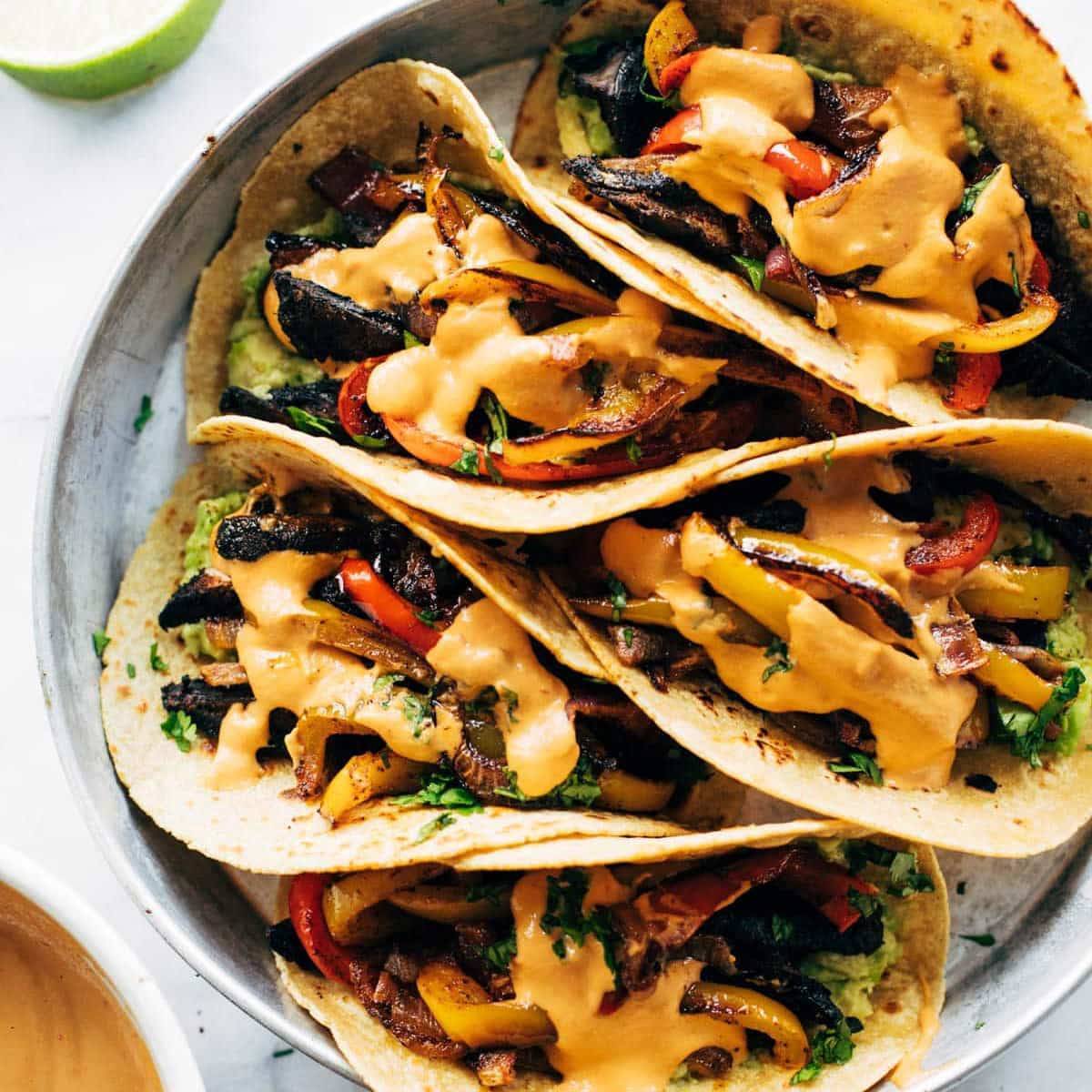 Vegan Sheet Pan Fajitas with Chipotle Queso
These Vegan Sheet Pan Fajitas are SO GOOD. Roasted peppers and onions, steak-like portobello mushrooms, some mashed avocado, and waterfall of spicy cashew queso.
portobello mushrooms, bell peppers, red onions, cashew, green chiles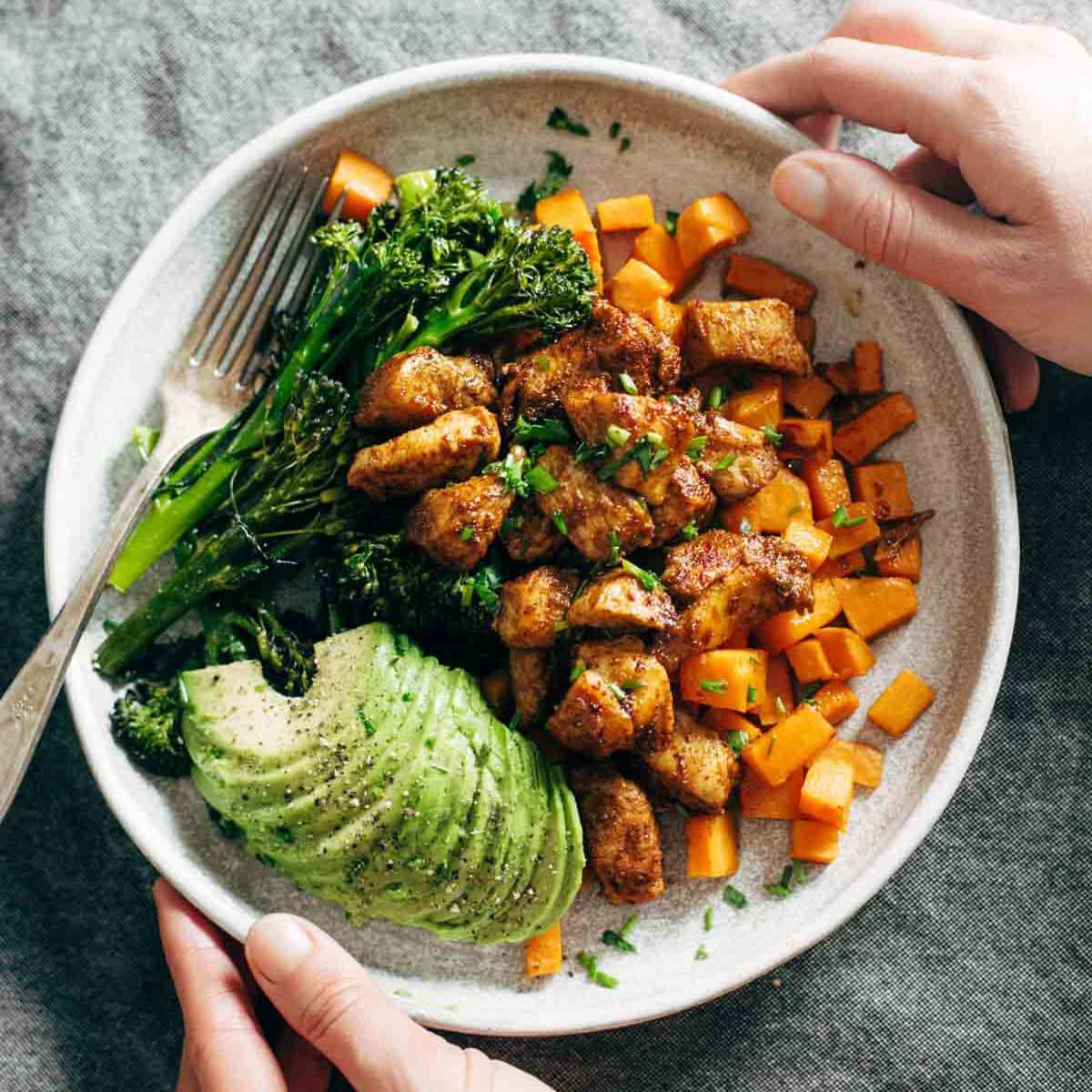 Spicy Chicken and Sweet Potato Meal Prep Magic Bowls
This is seriously magic! Three big sheet pans + 45 minutes = healthy meals for a week.
chicken breasts, spicy seasoning mix, sweet potatoes, broccoli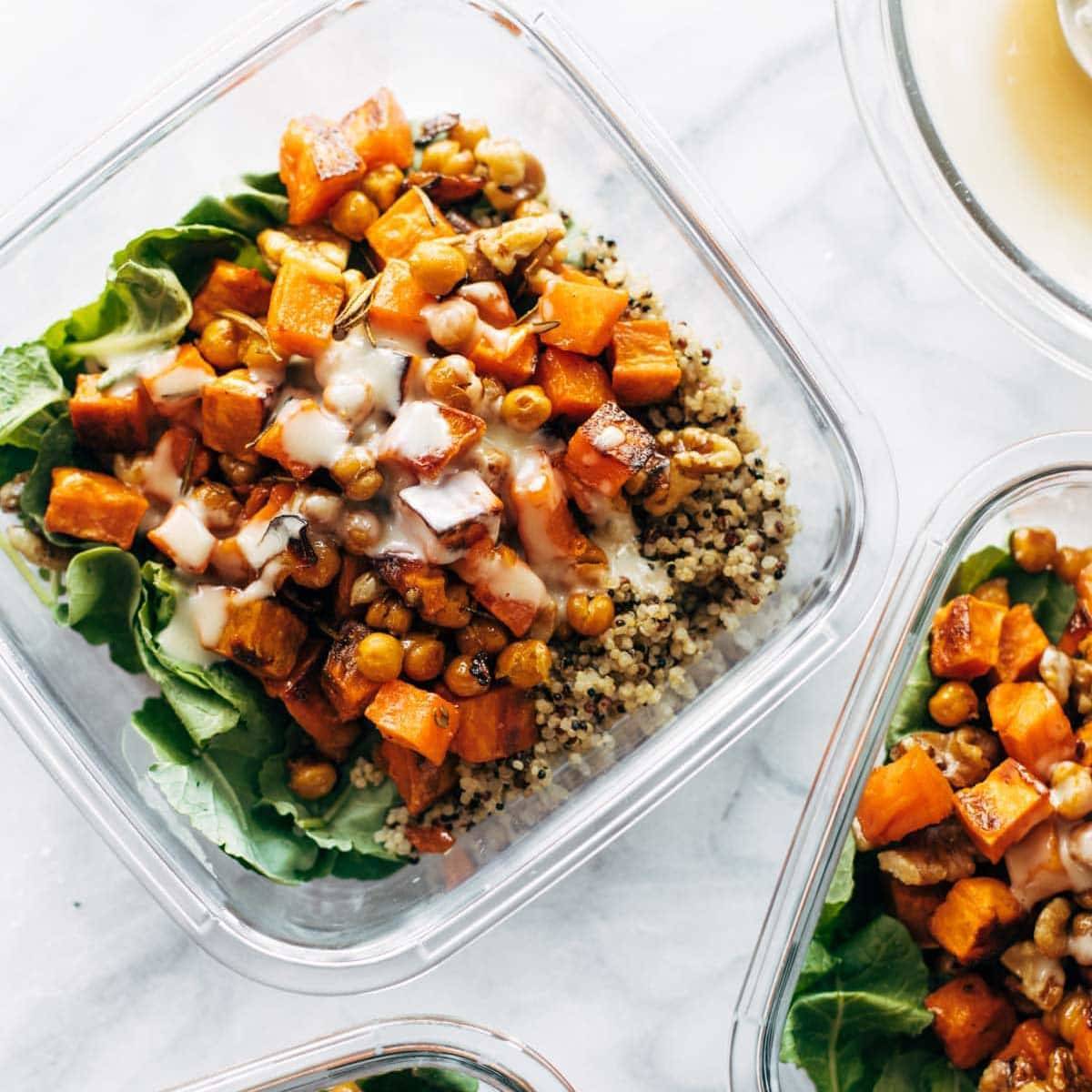 Quinoa Sweet Potato Salad
A sheet-pan meal prep salad packed with roasted sweet potatoes, caramelizy onions, crisped chickpeas, fresh rosemary, and toasty maple walnuts.
quinoa, sweet potatoes, shallots, walnuts, chickpeas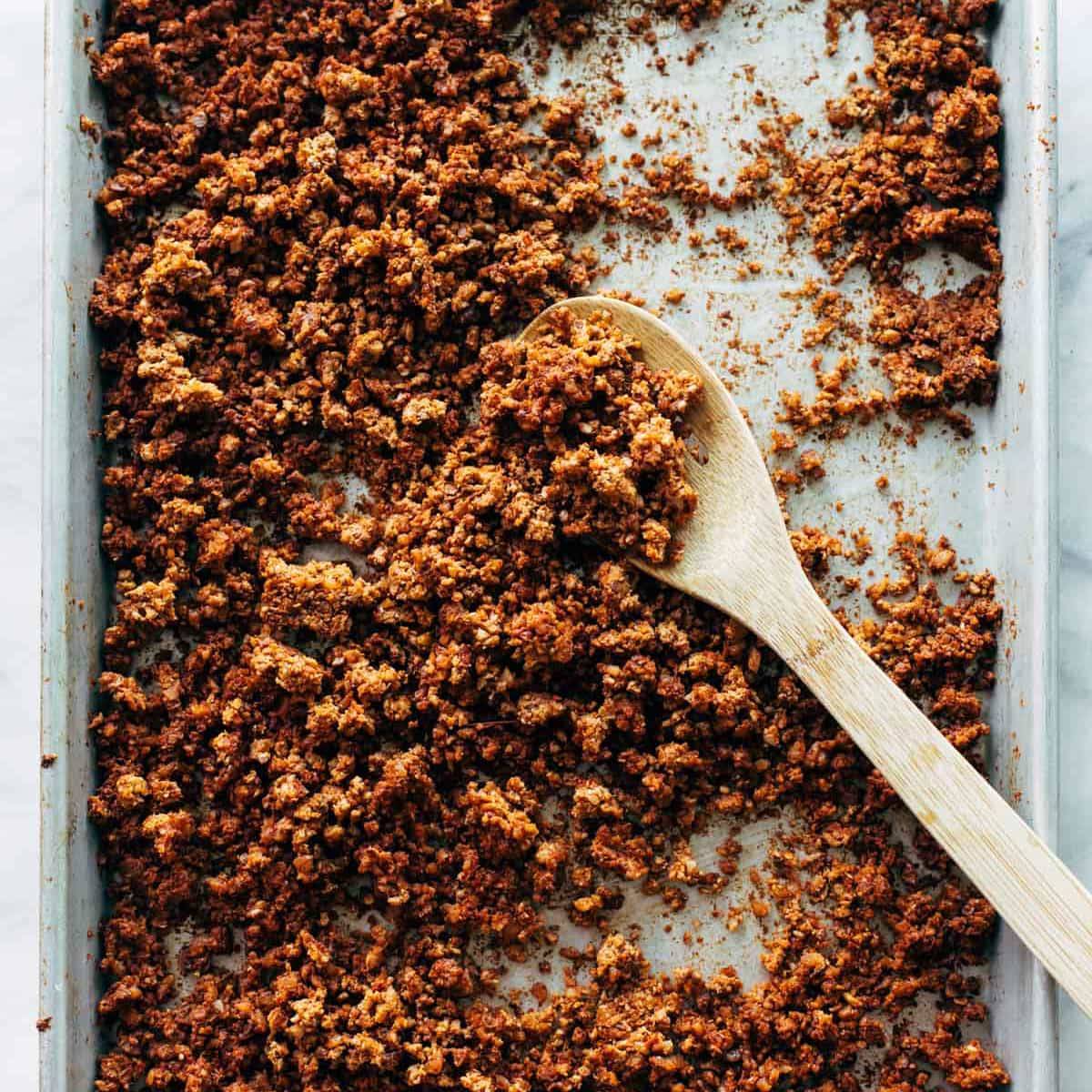 Cauliflower Walnut Vegetarian Taco Meat
This vegetarian taco meat is made with cauliflower, walnuts, and chipotle peppers. It's so easy: just mix and bake. Meatless miracle!
cauliflower florets, walnuts, chipotles in adobo sauce, chili powder, cumin
Sheet Pan Garlic Ginger Chicken and Broccoli
A simple and low-maintenance meal prep option, with huge flavor and no refined sugar. ♡
chicken breasts, broccoli, red bell pepper, soy sauce, ginger, garlic, dates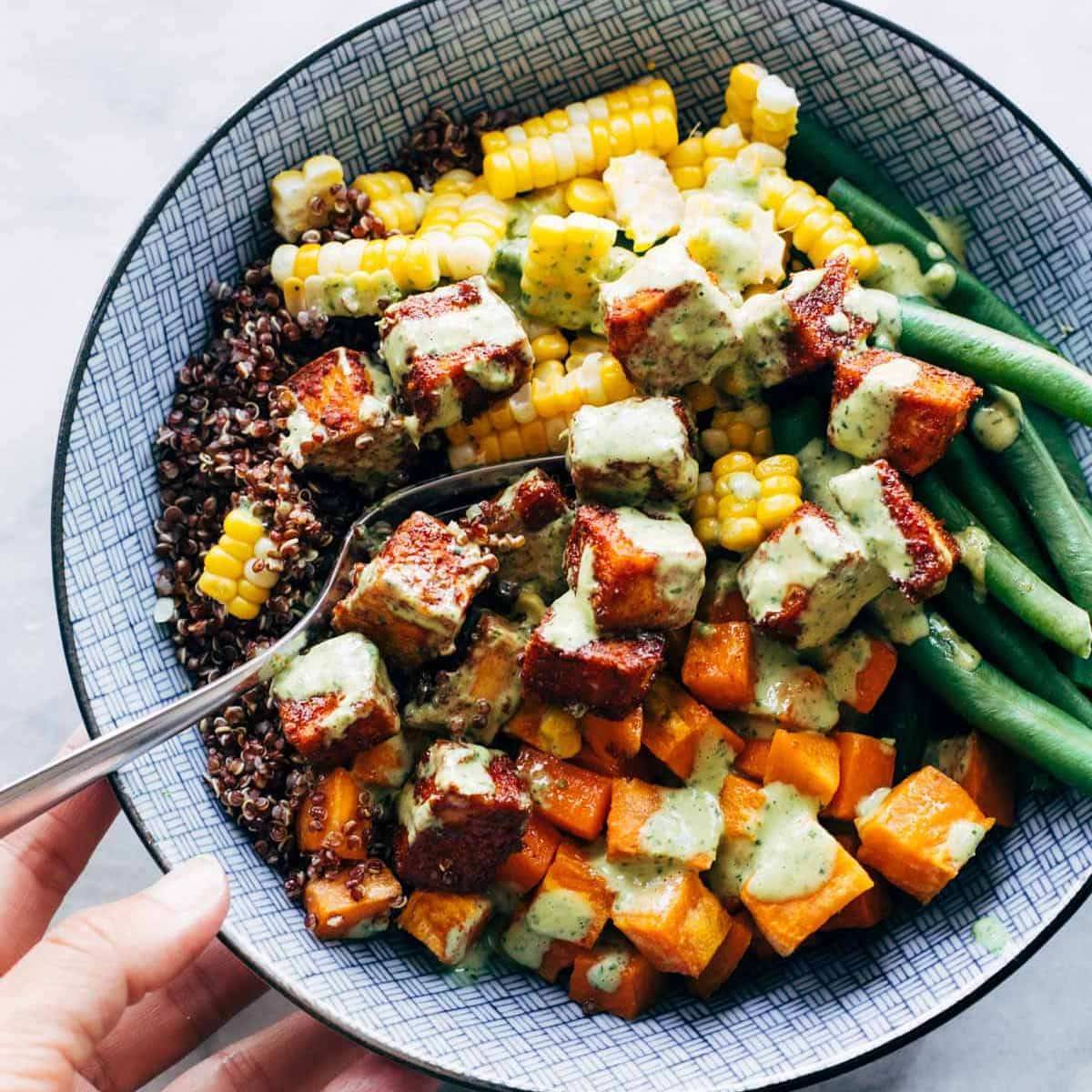 Sheet Pan BBQ Tofu
BBQ-spice-crusted baked tofu that's made in a snap. Serve it in bowls, add it to salads, or eat it straight off the pan! YUM.
tofu, brown sugar, smoked paprika, cornstarch, chili powder
Amazing Mushroom Bowls with Kale Pesto
Smoky, sweet, salt mushrooms (or tempeh!), caramelized pineapple, peppers, and dollop of kale pesto, all served over rice. SO GOOD.
mushrooms, pineapple chunks, bell peppers, soy sauce, maple syrup, kale pesto, rice
Sheet Pan Chicken Tinga Bowls
These Chicken Tinga Bowls are the BEST! Made in just 15 minutes, all on a sheet pan. My favorite kind of meal prep!
chicken thighs, bell peppers, chipotle peppers in adobo sauce, fire-roasted tomatoes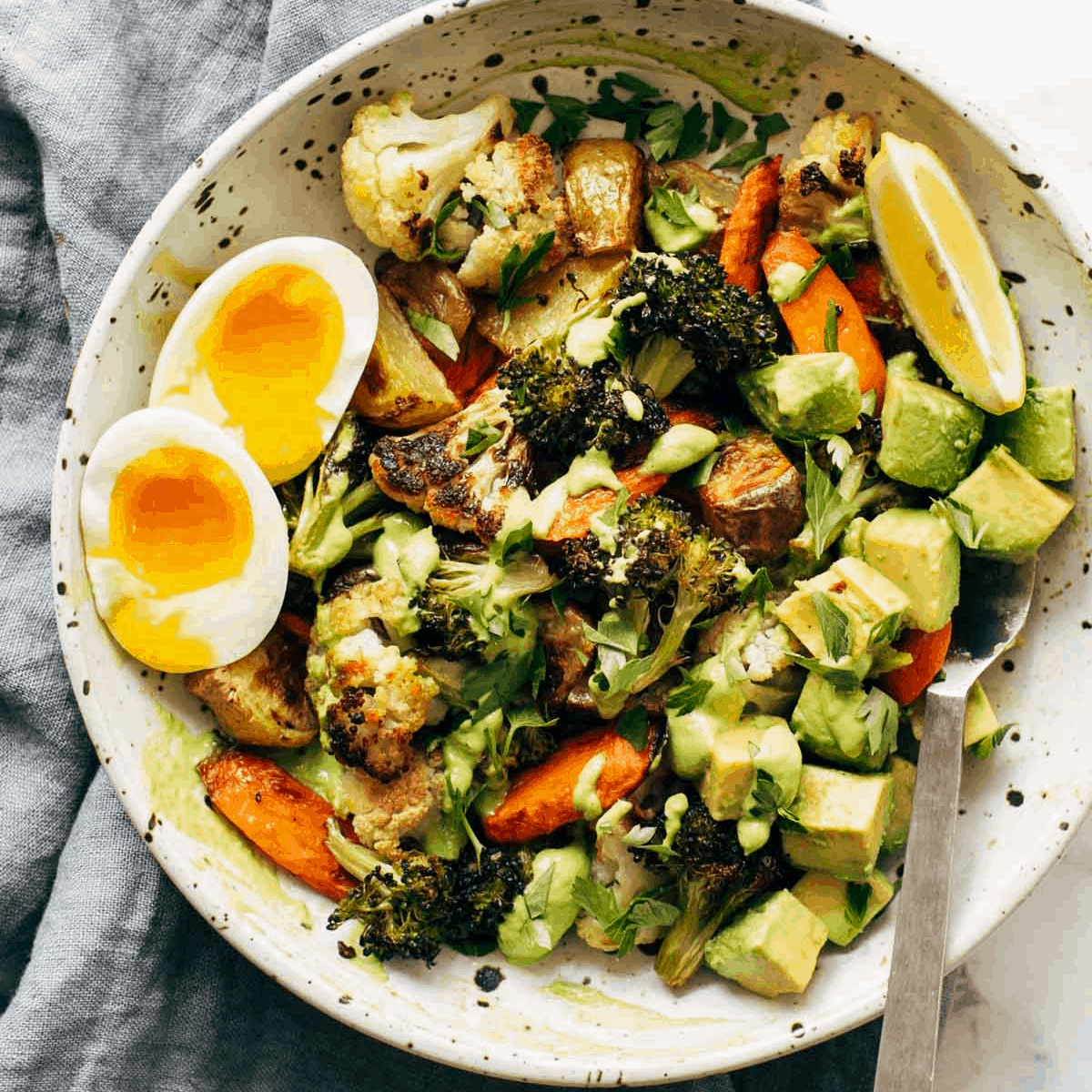 Roasted Vegetable Bowls with Green Tahini
Roasted Vegetable Bowls! Crispy tender roasted veggies, buttery avocado, all together in a bowl with a drizzle of green tahini sauce.
carrots, golden potatoes, broccoli, cauliflower, tahini, cilantro
One More Thing!
Looking for even more meals that minimize dishes? Check out a list of all of our sheet pan recipes!
The post 10 Easy + Delicious Sheet Pan Dinners appeared first on Pinch of Yum.