Carrot Cake Coffee Cake
A super easy batter loaded with shredded carrots, topped with a thick crumbly cinnamony streusel, and finished with a melty sweet honey butter.
carrots, sugar, butter, flour, cinnamon
Spicy Instant Pot Carrot Soup
Curry-like spicy carrot soup made with 7 easy ingredients – in the Instant Pot if you want. Extremely smooth and velvety, and bonus: it's super healthy.
carrots, coconut milk, peanut butter, red curry paste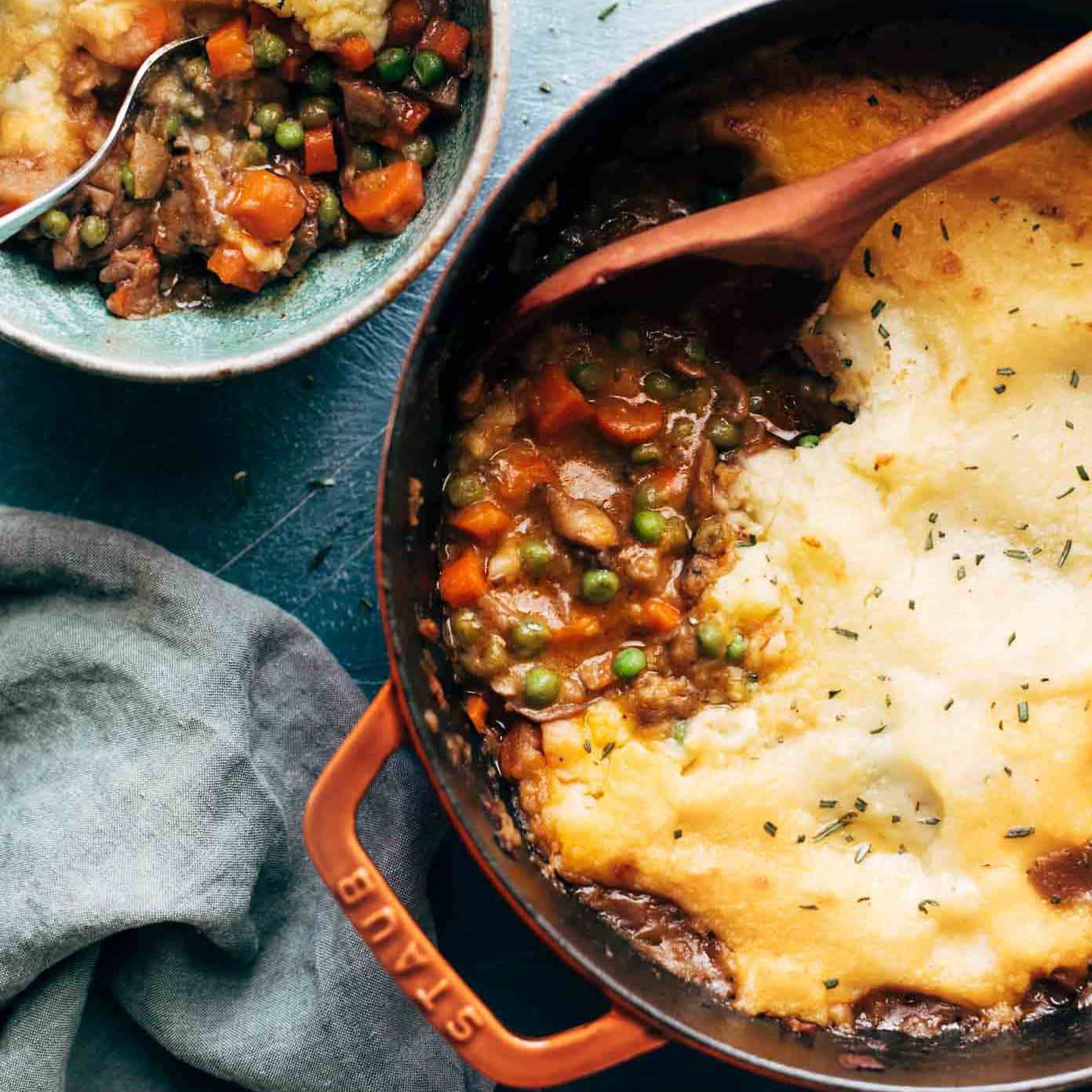 Vegetarian Shepherd's Pie
Saucy mushrooms, carrots, and peas topped with creamy mashed potatoes. Real food meets comfort food!
mushrooms, carrots, peas, shallots, tomato paste, fresh herbs, potatoes, butter
Chicken Pot Pie with Biscuits
Sautéed shallots and thyme, a splash of white wine, creamy chicken, peas, and carrots all baked under a homemade biscuit topping. YUM.
chicken, carrots, shallots, celery, peas, flour, butter
15-Minute Egg Roll In a Bowl
Ground pork browned with garlic and ginger, sautéed carrots and cabbage cooked down in some soy sauce and chili paste, a nice little heap of hot rice.
ground pork, shredded cabbage, carrots, ginger, Chinese five-spice
Raw Vegan Carrot Cake Bites
Raw Vegan Carrot Cake Bites that are chewy, cinnamony, cake-bally, and just the right amount of sweet. Perfect on-the-go snack for spring!
carrot, oats, almond butter, unsweetened coconut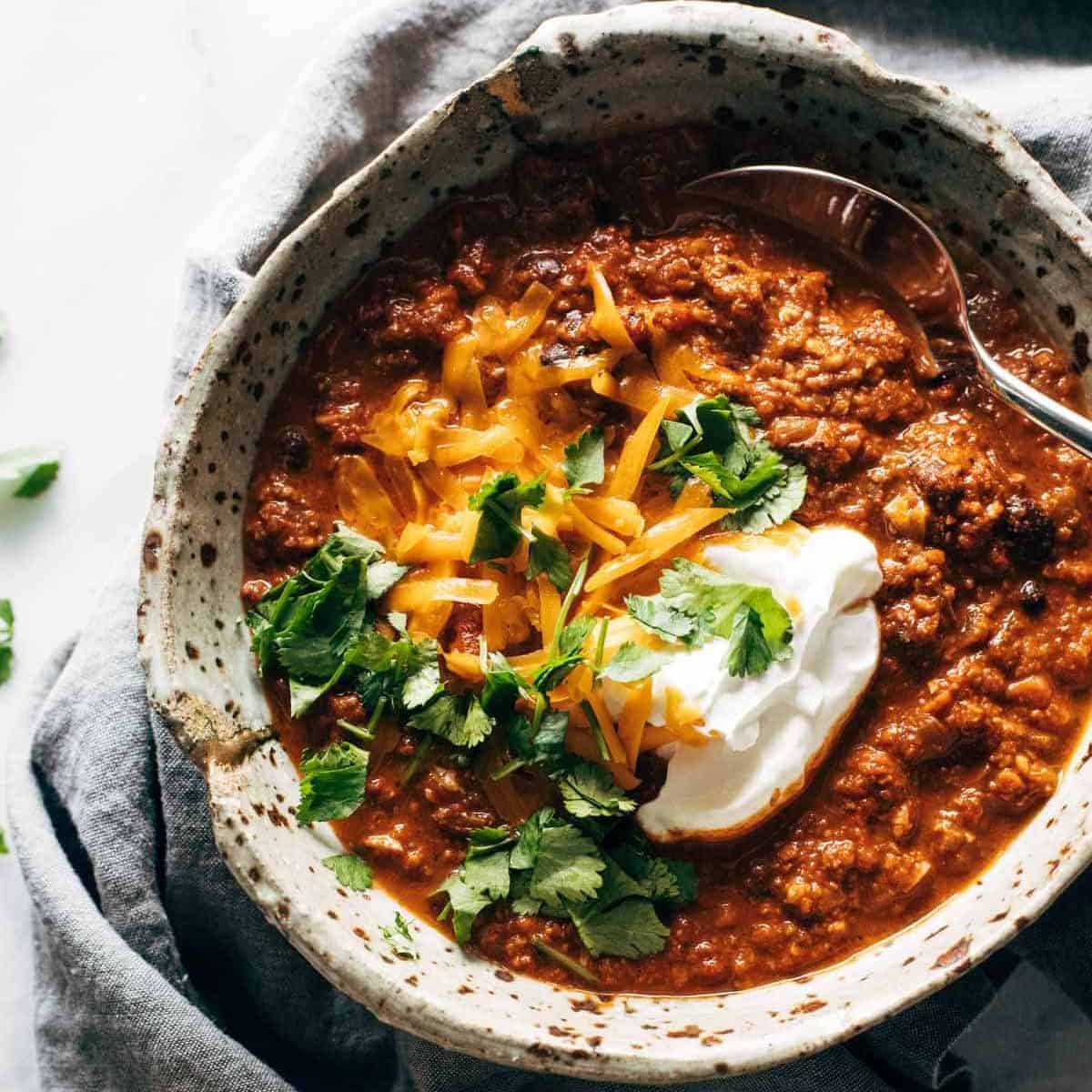 Vegetarian Chili
Vegetarian Chili that's "meaty" and satisfying – without the meat! A hearty mixture of walnuts, mushrooms, and carrots as your base, with big flavors of onion, garlic, green chiles and spices. SO GOOD.
walnuts, mushrooms, carrots, diced tomatoes, smoked paprika, garlic, chili powder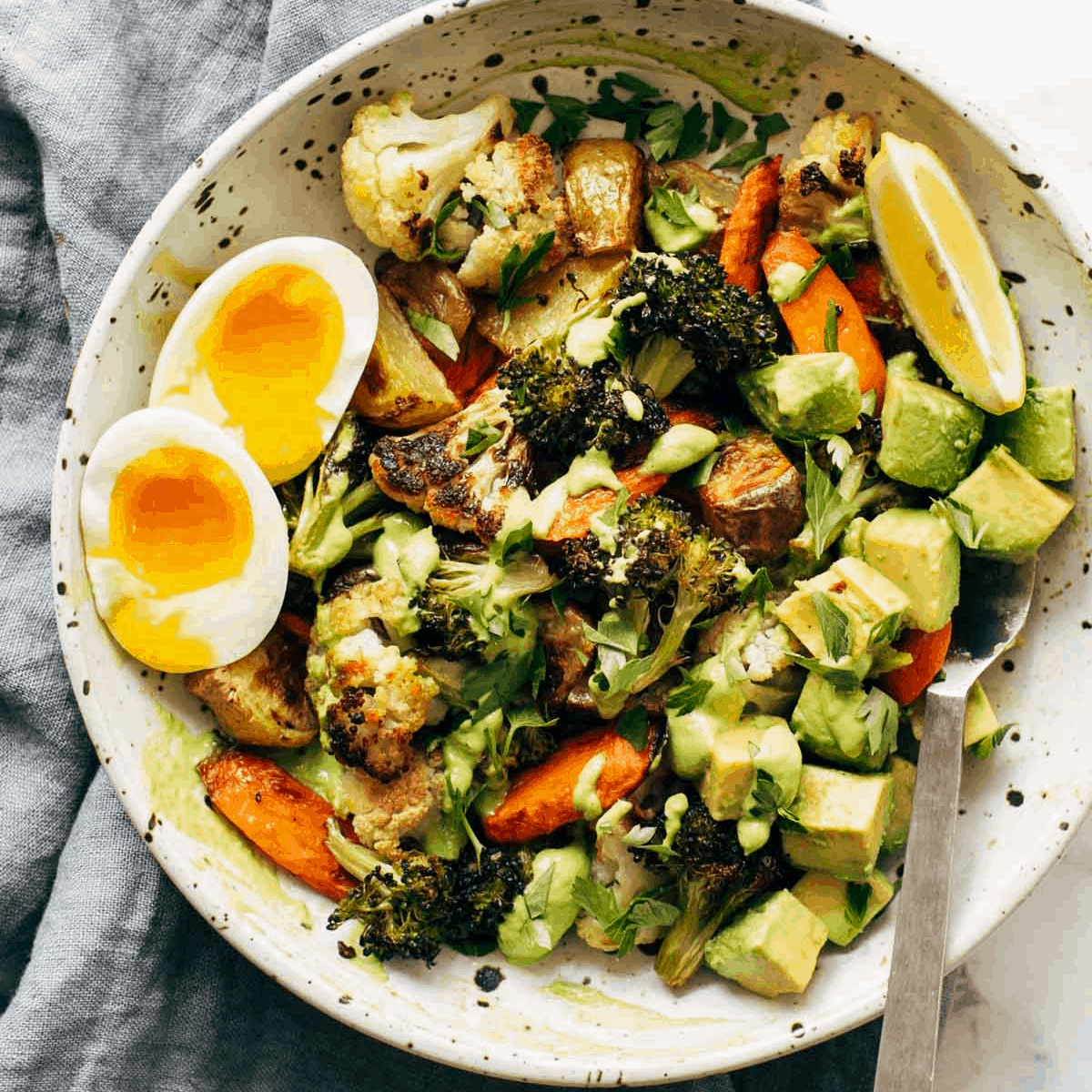 Roasted Vegetable Bowls with Green Tahini
Crispy tender roasted veggies, buttery avocado, all together in a bowl with a drizzle of green tahini sauce.
carrots, golden potatoes, broccoli, cauliflower, tahini, cilantro
Lemon Chicken Soup with Orzo
Filling, fresh, and vibrant lemony chicken soup made creamy with NO CREAM and a secret ingredient!
carrots, onion, garlic, whole wheat orzo, cooked chicken, eggs, lemons, fresh spinach, fresh dill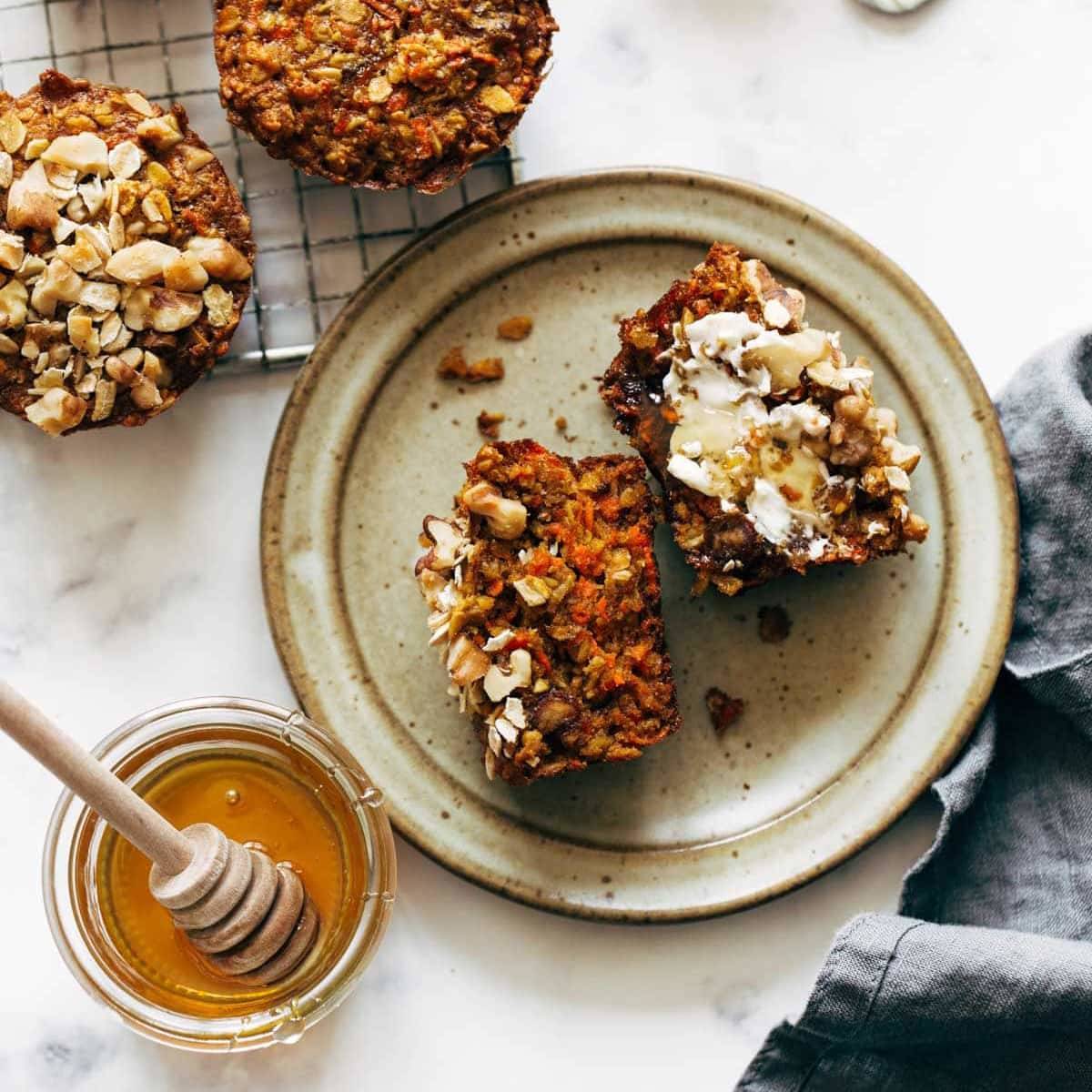 Healthy Carrot Muffins
Favorite Carrot Muffins that are warm, cozy, and wholesome! A naturally sweet snacking muffin flecked with tiny bits of carrots and oats, smeared with some butter and honey. YES.
oats, carrots, dates, maple syrup, cinnamon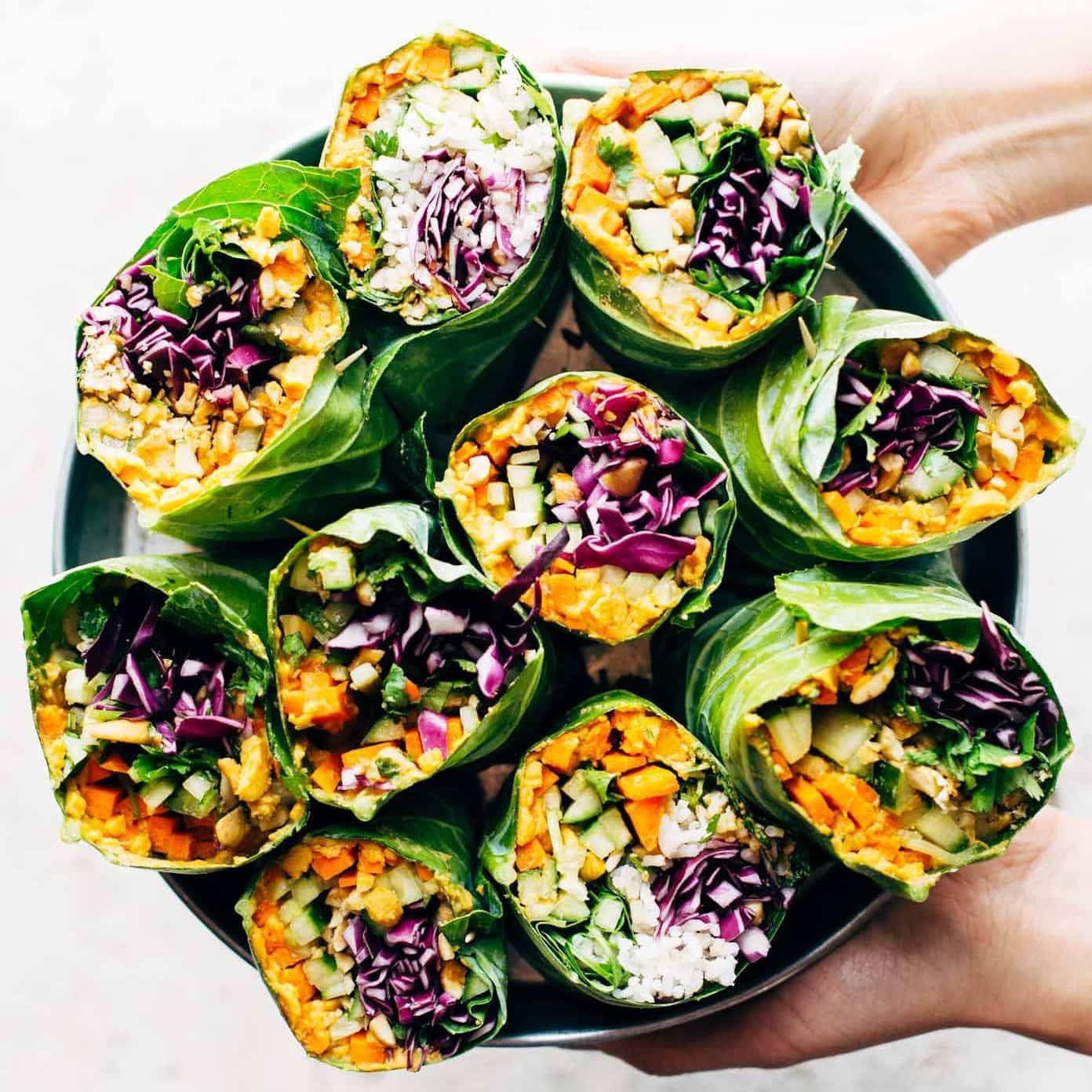 Detox Rainbow Roll-Ups with Peanut Sauce
Detox Rainbow Roll-Ups – with curry hummus and veggies in a collard leaf, dunked in peanut sauce. Most beautiful healthy desk lunch!
carrots, cucumbers, red cabbage, curry hummus, collard greens, peanut butter, soy sauce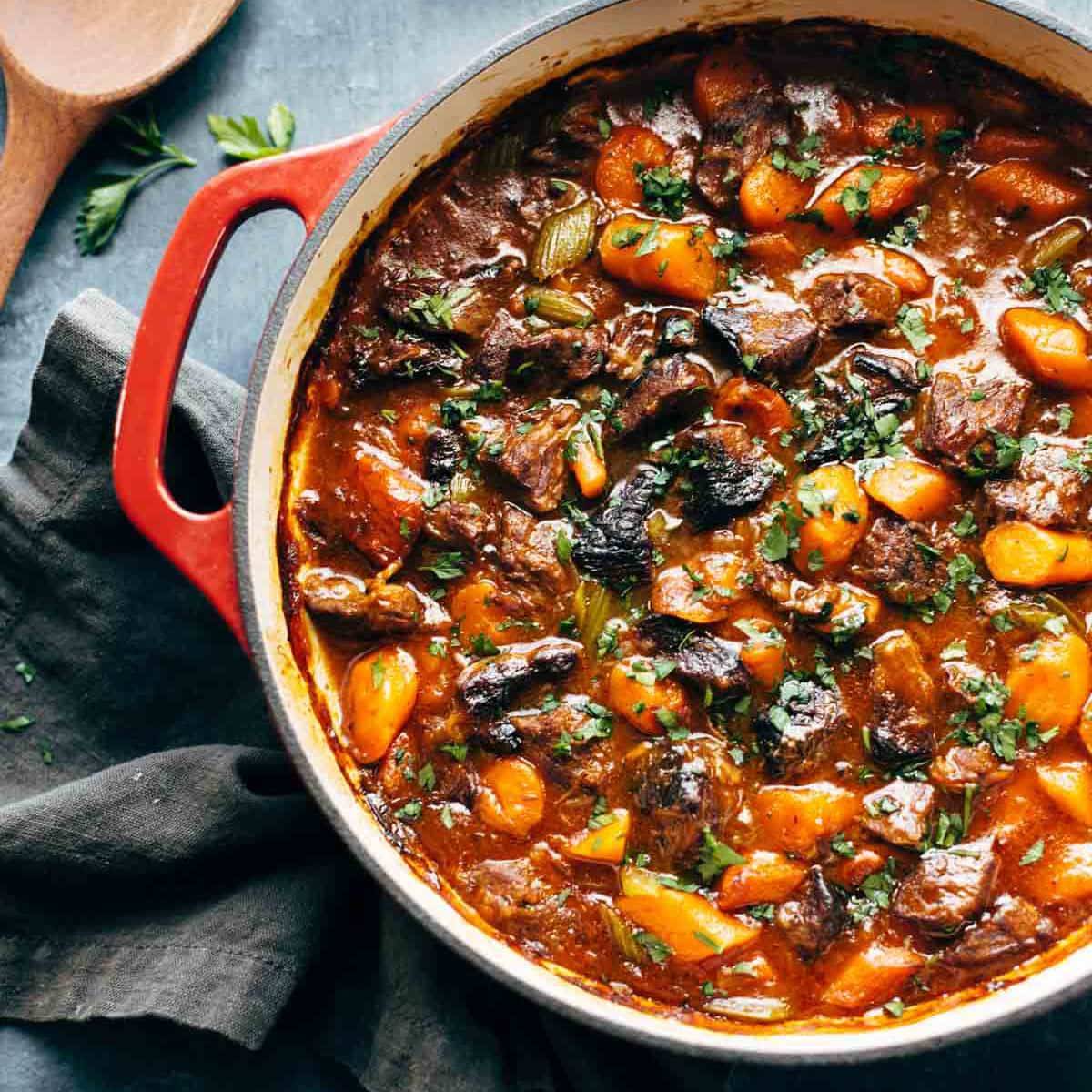 Life Changing Instant Pot Beef Stew
Beef Stew made in an Instant Pot! 6 ingredients, 45 minutes, SO EASY.
beef, onion, celery, carrots, tapioca pearls, tomato juice
One More Thing!
Looking for even more crunchy carrot ideas? Check out a list of all of our carrot recipes!
The post 12 Carrot Recipes To Clean Out Your Produce Drawer appeared first on Pinch of Yum.