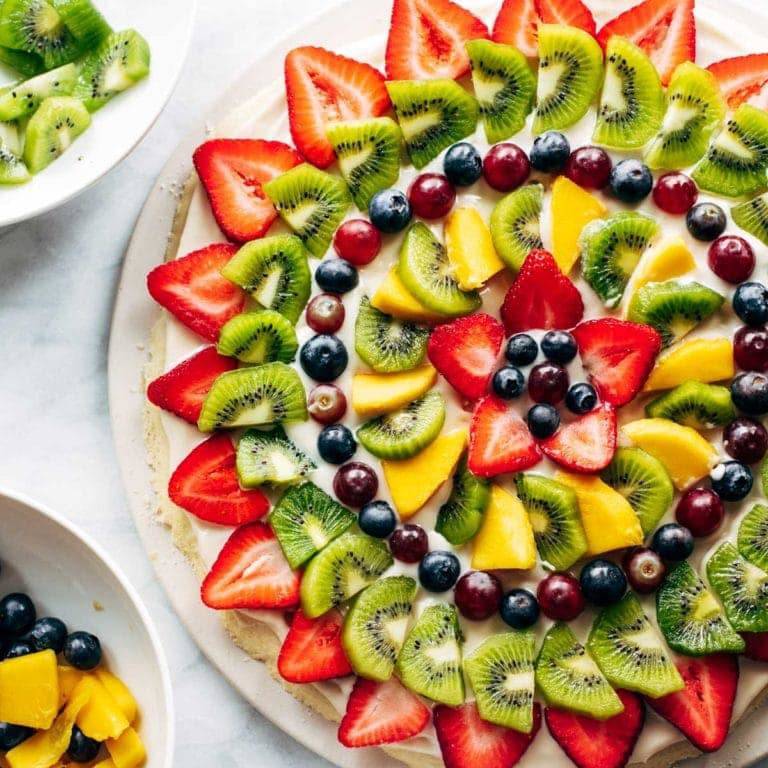 Fruit Pizza
This simple fruit pizza is beautiful and delicious! A soft sugar cookie crust with a cream cheese frosting and topped with sliced fruit.
strawberries, kiwis, mango, blueberries, grapes, sugar, butter, cream cheese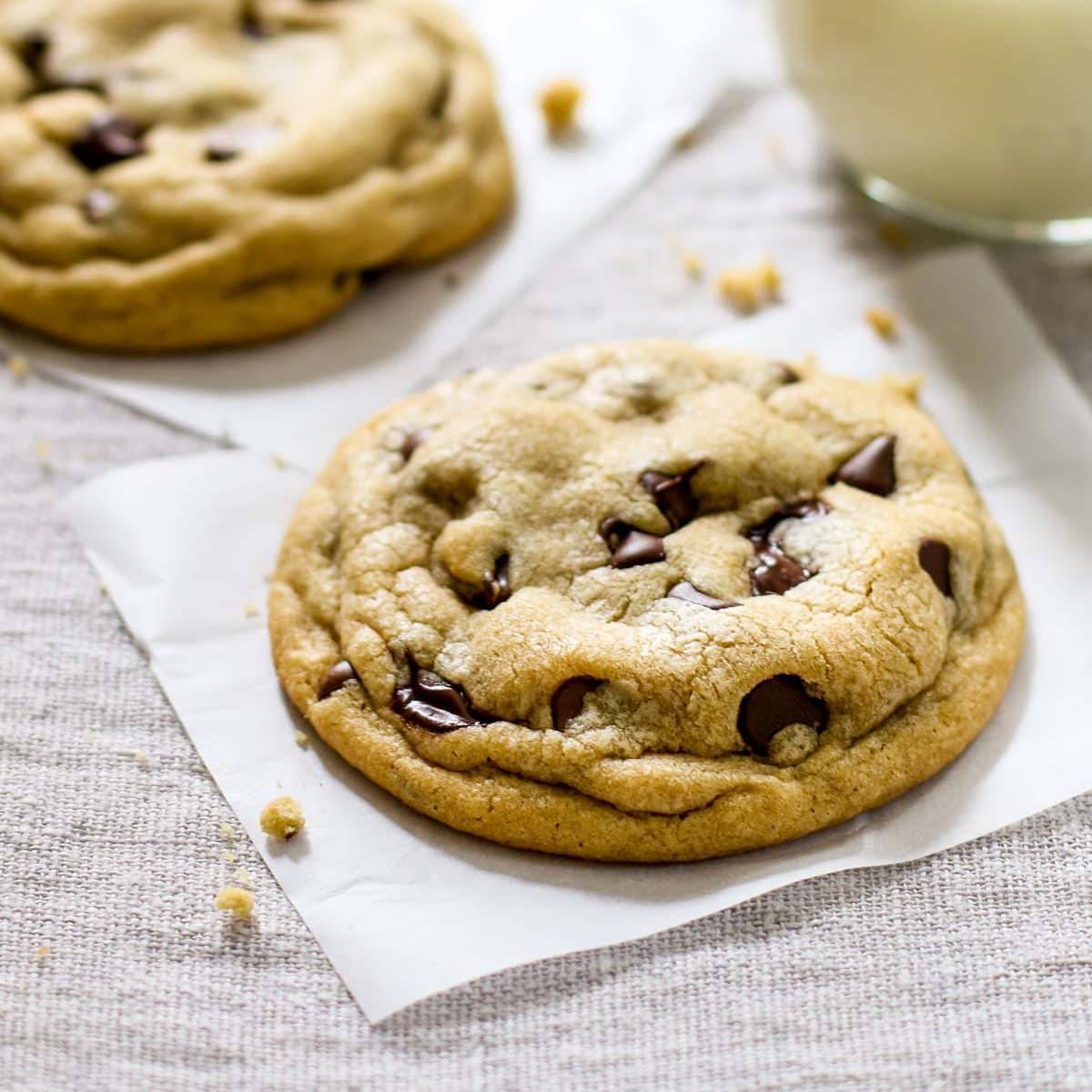 The Best Soft Chocolate Chip Cookies
These are THE BEST soft chocolate chip cookies! No chilling required. Just ultra thick, soft, classic chocolate chip cookies!
chocolate chips, sugar, flour, brown sugar, vanilla, butter
Blender Lemon Pie
Blender Lemon Pie! Eggs, butter, sugar, and a WHOLE LEMON blended up and poured into a crust. Springy, custardy, simple lemon magic. 
lemon, pie crust, eggs, butter, sugar
Modern Scotcheroos
The classic chocolate covered peanut butter rice krispie bars, but with minimal refined sugar thanks to a few modern swaps. It's a peanut butter meets chocolate situation, so obviously, your people will love you.
brown rice krispies, brown rice syrup, peanut butter, maple syrup, dark chocolate chips
Raspberry Crumble Bars
These Raspberry Crumble Bars are THE BEST! So soft, buttery, and delicious. My favorite summer dessert.
frozen raspberries, oats, brown sugar, sugar, lemon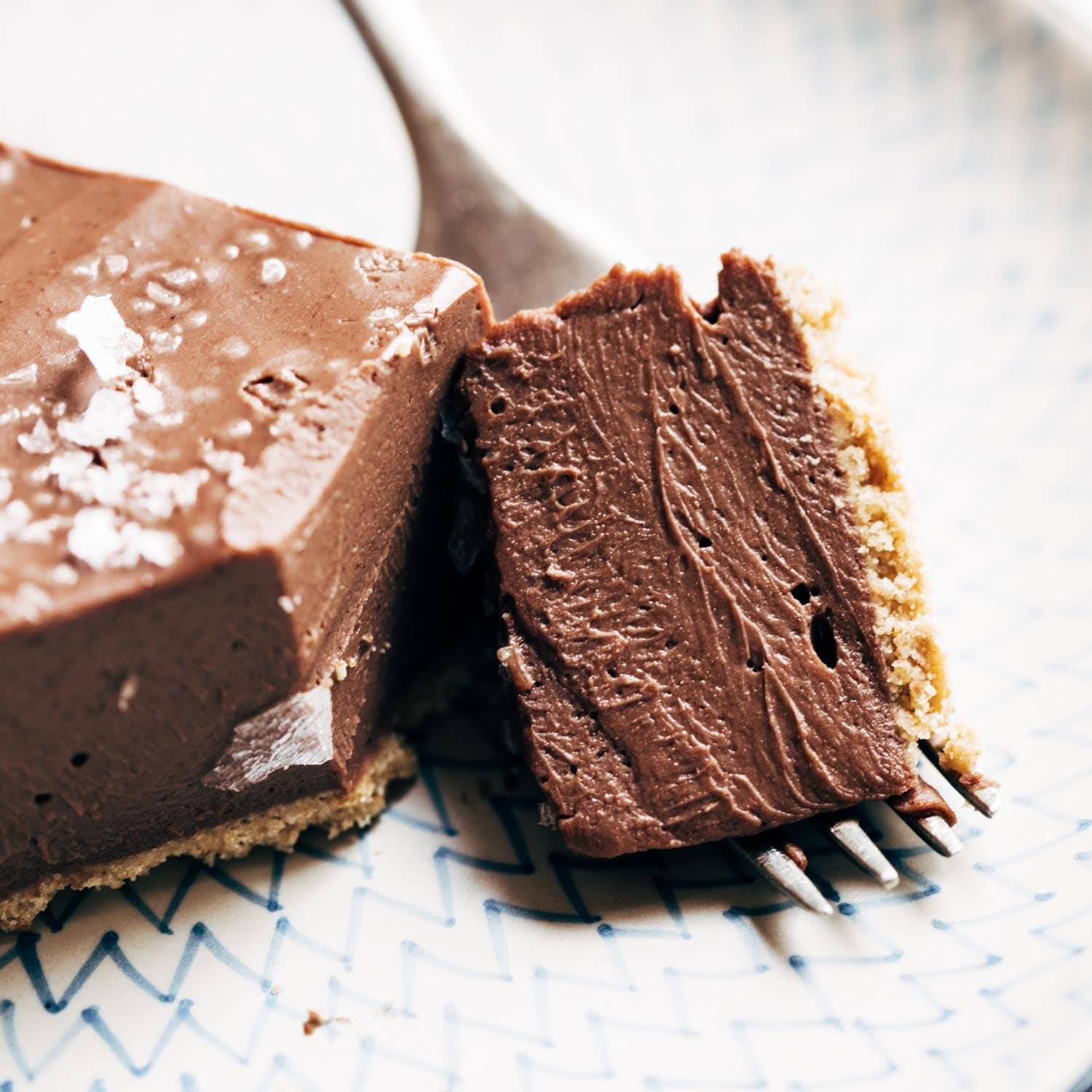 Mind-Blowing Vegan Chocolate Pie
This vegan chocolate pie is a five-ingredient, no-bake miracle. The ultra-thick and creamy chocolate pie filling is made with (wait for it)… tofu, almond butter, almondmilk, and melted chocolate. Easy!
tofu, chocolate almond milk, almond butter, chocolate chips
Gooey Caramel Monkey Bread
This Gooey Caramel Monkey Bread is LOADED with homemade caramel sauce and made with a pillowy homemade brioche dough. Perfect made-from-scratch, crowd-pleasing recipe that is conveniently low-maintenance. Just how I like it.
honey, eggs, brown sugar, heavy whipping cream, flour
Raw Salted Chocolate Snack Bars
Salted Chocolate Snack Bars with simple clean ingredients: pecans, oats, dates, cocoa powder, coconut oil, and maple syrup. SO GOOD!
oats, dates, pecan halves, maple syrup, cocoa powder, coconut oil
Carrot Cake Coffee Cake
Carrot Cake Coffee Cake! A super easy batter loaded with shredded carrots, topped with a thick crumbly cinnamony streusel, and finished with a melty sweet honey butter.
carrots, sugar, butter, flour, cinnamon
Almond Butter Cups
Almond Butter Cups: made with five ingredients and no refined sugar. So creamy, rich, and yummy!
cocoa powder, agave, coconut oil, almond butter, sea salt
Best Peach Cobbler
I have tried so many peach cobbler recipes and this is by far the BEST peach cobbler! Made with fresh peaches, sugar, and a topping that bakes like slightly underbaked cookie dough, with crunchy sugar broiled on top.
peaches, flour, sugar, butter
Salted Caramel Brownies
Salted Caramel Brownies ♡ thick, dense, fudgy brownies stuffed with homemade salted caramel. HEAVEN.
unsweetened chocolate, sugar, heavy cream, flour, butter
One More Thing!
Looking for even more sweet treats? Check out a list of all of our dessert recipes!
The post 12 Easy Dessert Recipes appeared first on Pinch of Yum.