12 Yummy Kale Recipes to Change Your Mind
Greek Baked Orzo
Lightly tomato-sauced orzo baked in a skillet with red peppers, kale, chicken – or chickpeas – and a topping of feta, lemon juice, and fresh dill.
orzo, chicken, red bell pepper, kale, garlic, onion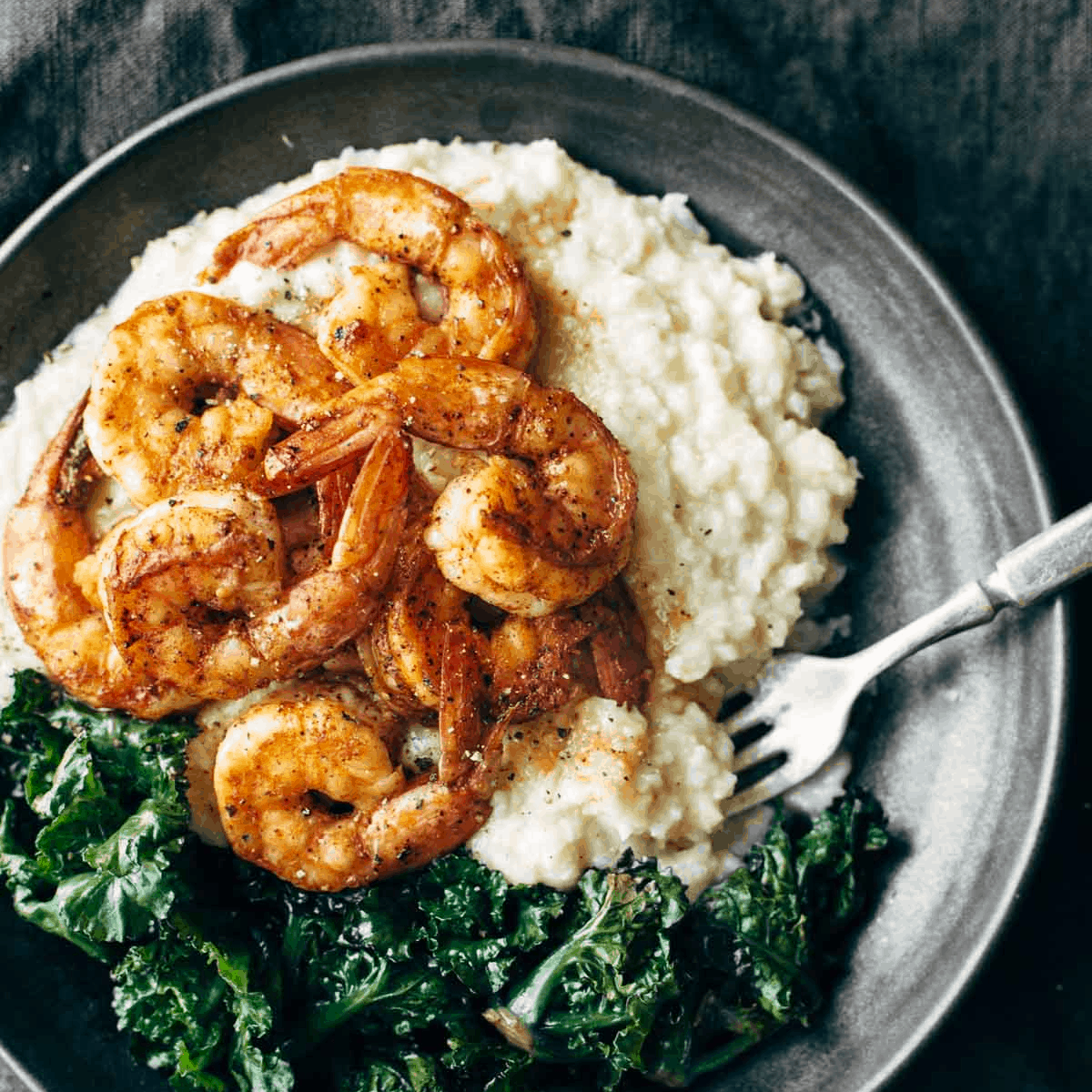 Spicy Shrimp with Cauliflower Mash and Garlic Kale
Tender-sweet shrimp and smoky garlic kale over creamy cauliflower mash. DELICIOUS weeknight dinner!
shrimp, cauliflower, kalettes, shredded cheese, garlic, white beans
Avocado Kale Caesar Salad + Sweet Potato Fries
Kale, avocado, and crunchy seeds drenched in a quick creamy avocado caesar dressing. Toss some crispy sweet potato fries in are you are SET FOR LIFE.
kale, avocado, Parmesan cheese, mayonnaise, sweet potatoes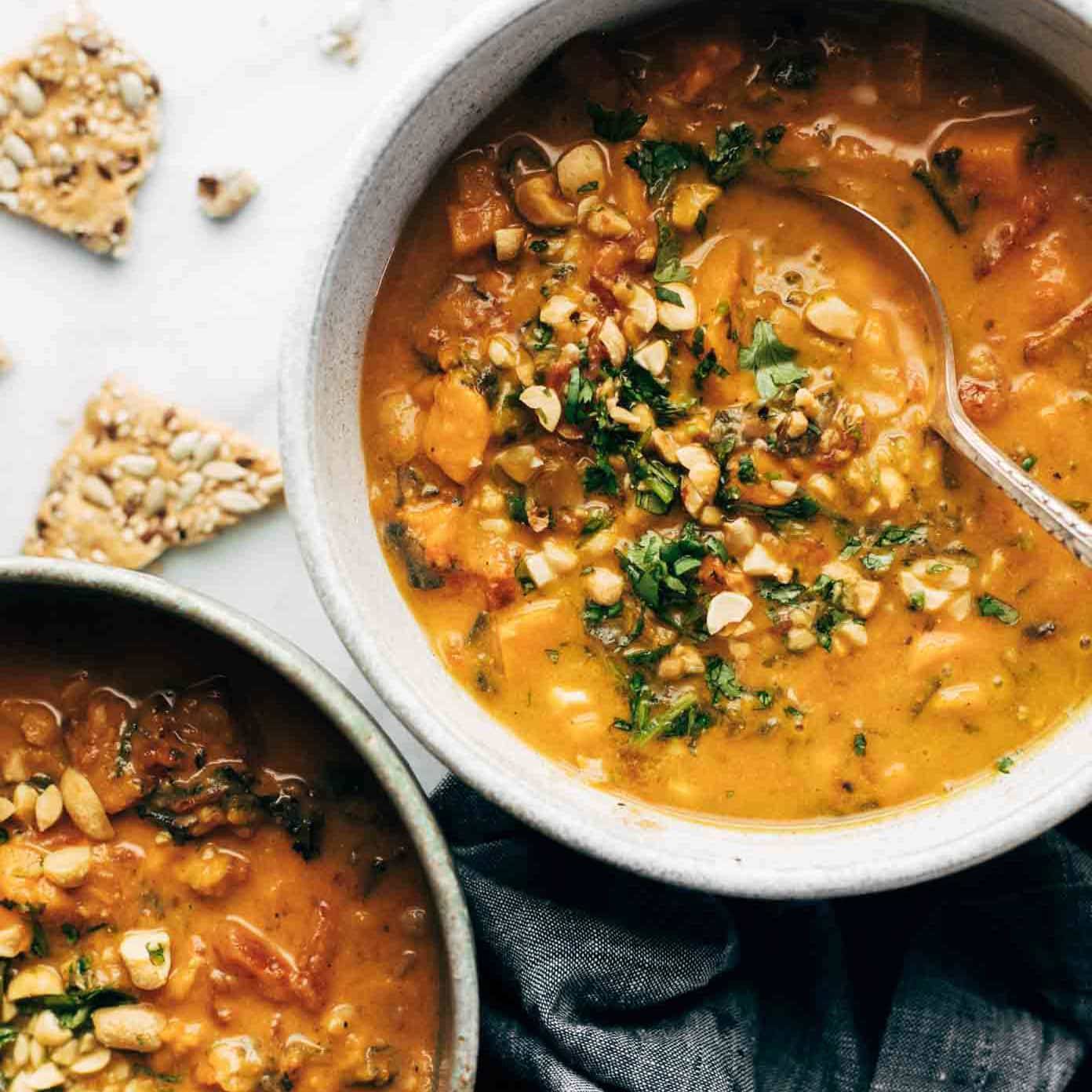 Spicy Peanut Soup with Sweet Potato + Kale
Spicy Peanut Soup that is comforting and SUPER nutritious. Naturally vegan, gluten free, refined sugar free, ALL THE GOOD THINGS.
jalapeño, sweet potatoes, light coconut milk, peanuts, peanut butter, kale
Date Night Rigatoni with Sausage and Kale
AMAZING rigatoni with sausage, kale, tomato cream sauce, Parmesan, and red pepper flakes! Perfect for date night.
rigatoni, Italian sausage, fennel, Parmesan cheese, kale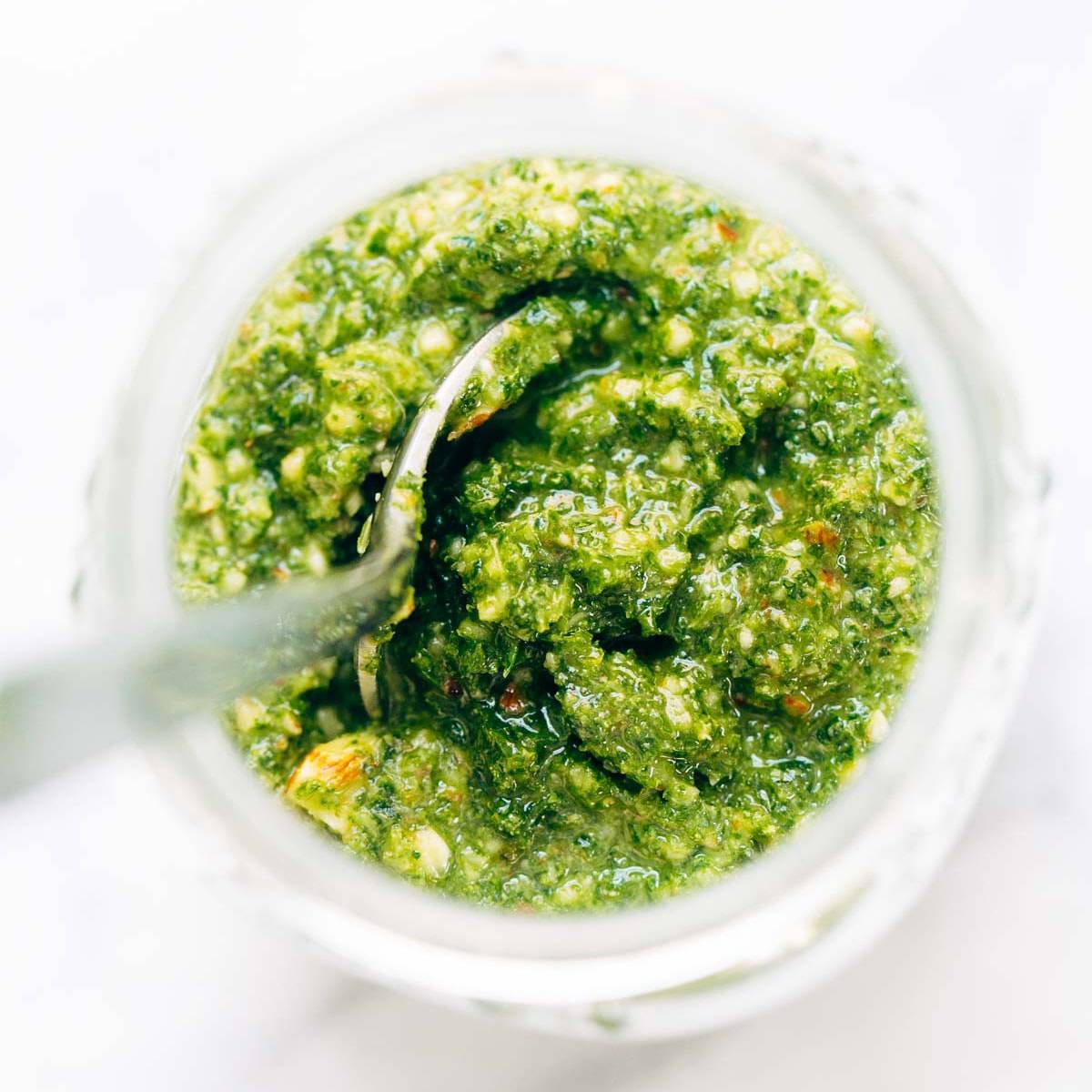 Kale Pesto
A super simple (and super vegan!) kale pesto made with just a handful of easy ingredients and whipped up in a snap.
almonds, olive oil, kale, garlic, salt, lemon juice
Marinated Kale and Chicken Bowls with Sun Dried Tomato Sauce
Marinated Kale and Chicken Quinoa Bowl with Sun Dried Tomato Sauce! Clean, simple, and nutritious.
chicken, quinoa, kale, sun dried tomatoes, avocado, garlic, lemon
Brussels and Kale Caesar
Papery-thin shreds of brussels sprouts and chopped lacinato kale, tossed with a creamy, garlicky, avocado-based vegan caesar dressing, topped off with the most addicting cheezy garlic croutons.
brussels sprouts, lacinato kale, dijon mustard, lemon juice, caper brine, avocado
Creamy Pumpkin Spaghetti with Garlic Kale
Creamy Pumpkin Spaghetti with Garlic Kale – this is the most crazy good combination! Spicy turkey, creamy pumpkin sauce, and pasta.
pasta, pumpkin puree, ground turkey, kale, sage, cream, sun dried tomatoes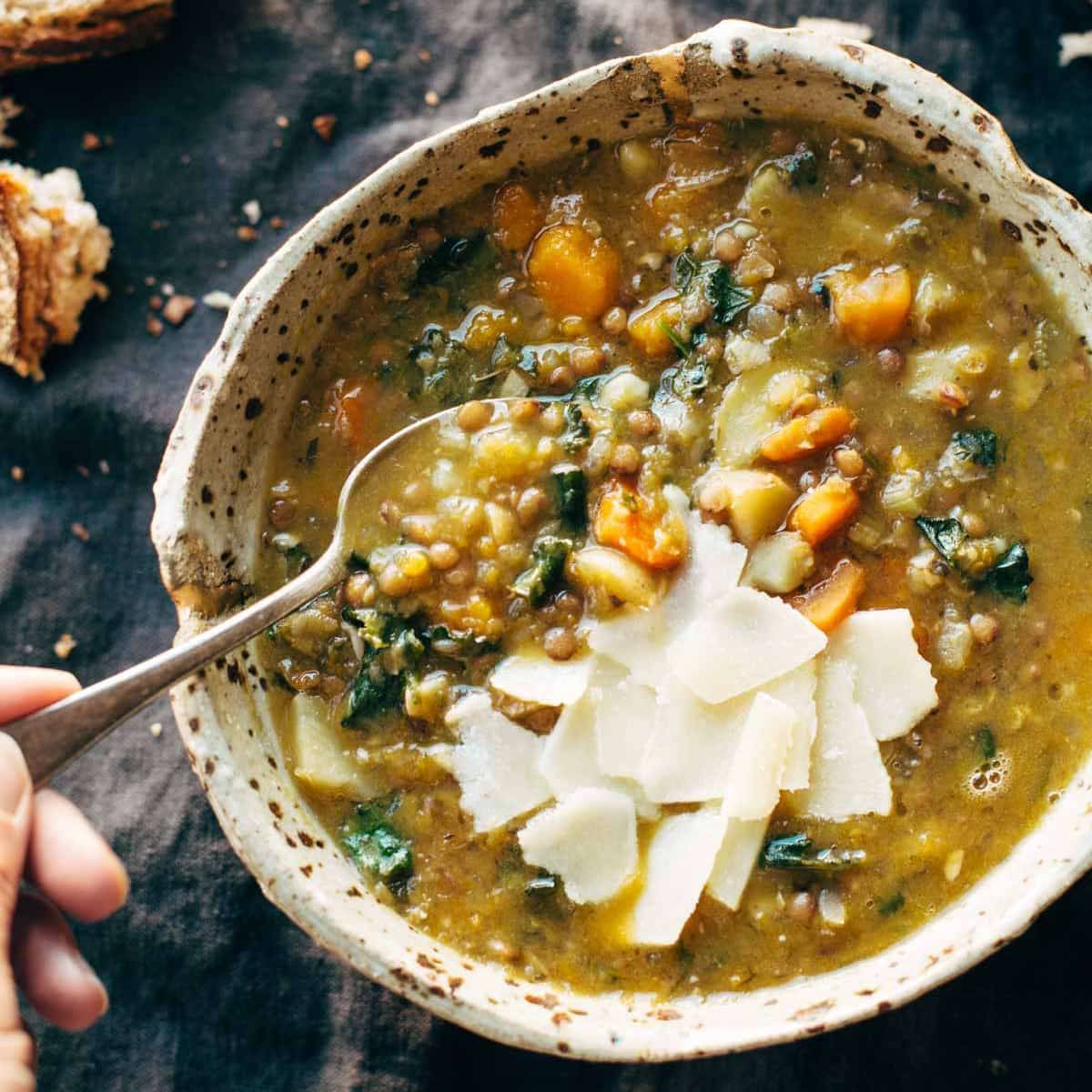 The Best Detox Crockpot Lentil Soup
A clean and simple soup made with onions, garlic, carrots, olive oil, squash, and LENTILS! Super healthy and easy to make.
butternut squash, carrots, potatoes, celery, green lentils, yellow split peas, kale
Squash Salad with Kale and Roasted Garlic Dressing
Roasted garlicky kale, squash and chickpeas, crisp apple, dabbles of pepitas and dried cherries, and a drizzle of roasted garlic dressing over the top.
kale, butternut squash, garbanzo beans, apple, dried cherries, garlic, pepitas
Kale Chimichurri
Kale Chimichurri! Lots of kale and green herbs, olive oil and lime juice, any nuts/seeds you have on hand, and a punch of garlic and red pepper flakes. THE BEST.
kale, cilantro, cashews, garlic
One More Thing!
Looking for even more from this hearty green veg? Check out a list of all of our kale recipes!
The post 12 Yummy Kale Recipes to Change Your Mind appeared first on Pinch of Yum.