It's fall, y'all! Bring on the big comfy sweaters, cute boots, cozy scarves, golden leaves, and ALL THINGS PUMPKIN PLEASE. Fall food is truly the best food, and it's mostly all thanks that tasty little orange vegetable. Err, fruit? Who knows.
It can be sweet or savory, dressed up in a pasta or baked in a muffin, blended into a soup or baked into crunchy granola. It seriously does it all. Here are a few of our favorite pumpkin recipes we're making this fall – and every fall, TBH.

Totally top-of-the-list worthy. Made with just oats, pumpkin, Greek yogurt, maple syrup, and eggs. Chocolate chips 100% necessary.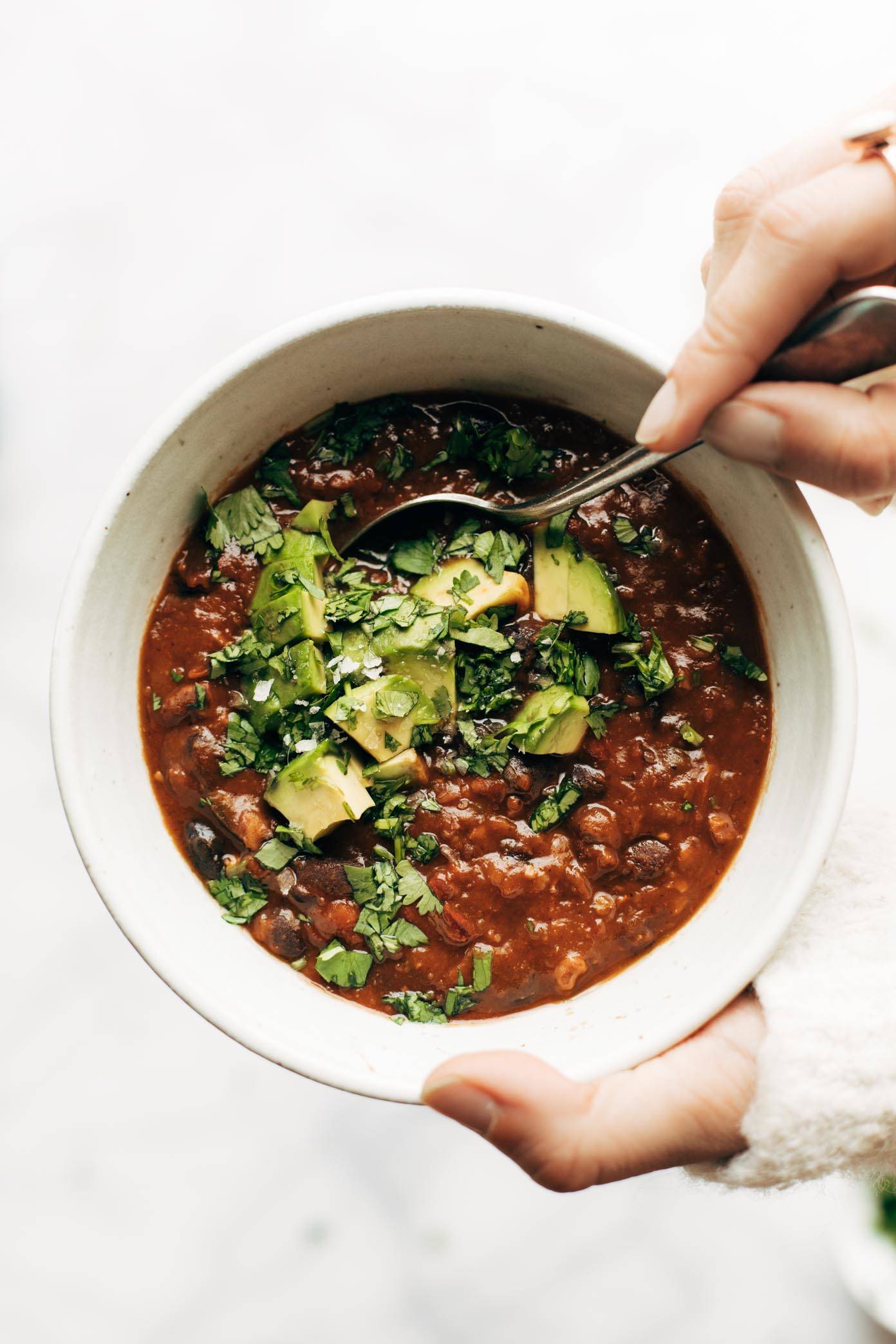 Soup season is in full swing and this is just the epitome of fall. Pumpkin, walnuts, beans, peppers, grains, and more! Also happily vegan.

This is as dreamy (and easy!) as it gets. Breathe in that sage, garlic, butter, pumpkin-gnocchi-pillow combo. It's just so good.

Creamy, luscious, and so super simple. Ultimate fall comfort food!

This granola is everything. Notes of cinnamon, toasty nuts, maple, and caramelized pumpkin, extra salty-sweet and crispy, roasty to the max. YES.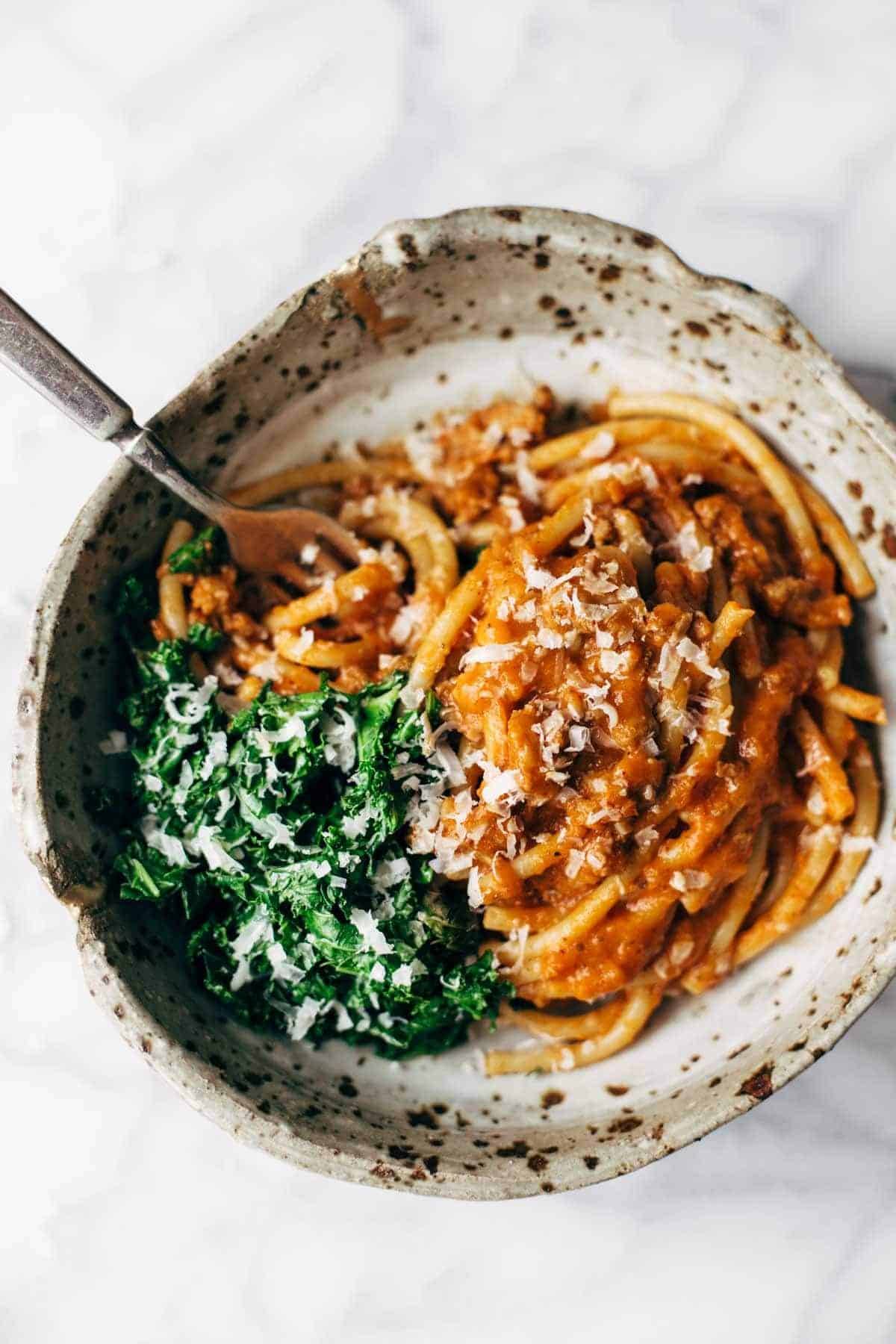 Sounds so weird but it's SO GOOD. The most crazy good combination: spicy turkey, creamy pumpkin sauce, and pasta! Can't go wrong.

Easy, classic, super moist pumpkin bread. *sigh* Made with olive oil, pumpkin, and cinnamon, and topped with crunchy turbinado sugar.

Another weird one but OMG this stuff is so good. Super quick, healthy, and crazy delicious.
---
Some Other Favorite Pumpkin Recipes From Around The Web:

from GimmeSomeOven.com
Rich pumpkin cake + cream cheese frosting all bundled up into a sliceable roll? Doesn't get much better than this.

from SallysBakingAddiction.com
Ugh, is there anything more fall-essential than a pumpkin spice latte??? This one is made with REAL pumpkin puree and can be made at home in a snap.

from ACoupleCooks.com
The perfect way to up your fall breakfast game. Just mix it all up, pour into a pan, and bake for healthy breakfast all week long.

from ABeautifulPlate.com
For when you want to skip the canned stuff. Bonus: this is WAY EASIER than we thought.
Perfect fall comfort food, right here. Rich + creamy + vegetarian.
---
Thank you, pumpkin, for all that you give to us. ️ Happy fall, friends!
The post 13 Must-Try Pumpkin Recipes for Fall appeared first on Pinch of Yum.