Holiday cookie list, comin' in hot!  We will take basically any excuse to bake and eat and stock up on sweets, and the holidays are a perfect no-judgement zone. What did we ever do to deserve this season of sweets?
So, question: are you a bake by yourself or bake with friends kind of holiday baker? Maybe a little of both? If you opt for the "I like to throw a party and bake with all my friends" kinda person, we highly recommend you check out this little post from years past to throw the ultimate holiday baking party with these recipes and more. ‍♀️
Whether you're a solo baker or throw a party, here are some of our favorite cookies we're making this season!
---

You get to tear into a perfectly baked chocolate cake with your own bare hands. Need we say more? 🤗

from SallysBakingAddiction.com
Soft in the centers, crisp on the edges, perfectly spiced, molasses and brown sugar-sweetened holiday goodness.

from LoveFromTheOven.com
Hot cocoa mix, chocolate chips, and marshmallows. HELLO.

Beautiful and delicious and also refined sugar free (!!!). Love these.

Because everyone loves a good snickerdoodle.

from SugarSpunRun.com
Doesn't get more classic that this.

from BromaBakery.com
Red velvet macarons + cream cheese frosting = match made in heaven.

from TheFauxMartha.com
You don't have to be from The North to make these. Sturdy enough to decorate and soft enough to eat. Yes, please.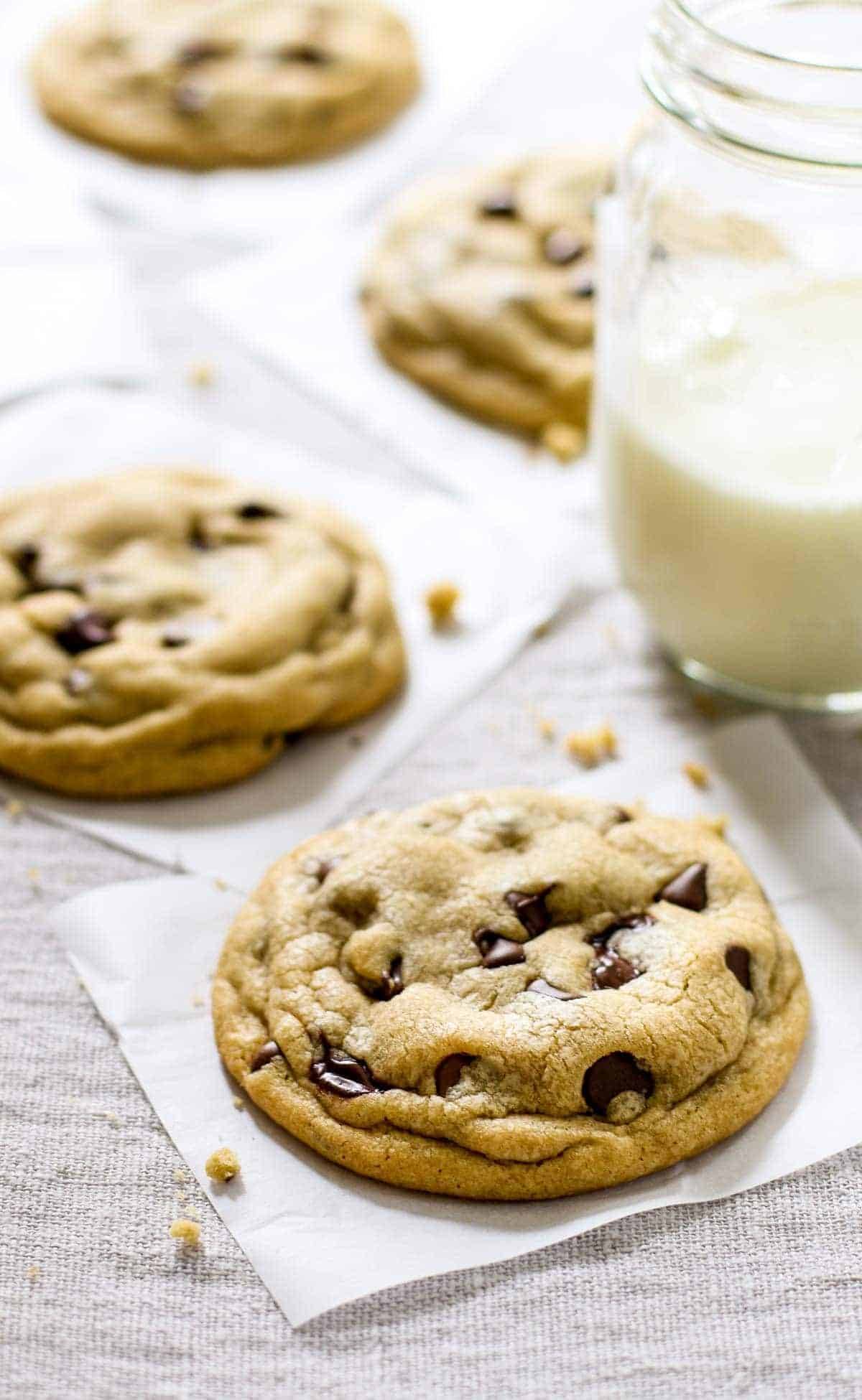 Soft, thick, bricks of chocolate chunks and buttery dough baked into a heavy, milk-loving cookie that is our most favorite chocolate chip cookie of all time.

from SallysBakingAddiction.com
Have your peppermint mocha and eat it too.

from GimmeSomeOven.com
These ones are classic for a reason. Super easy to make, packed with chocolate, and perfectly soft and chewy.

from HomemadeHooplah.com
For all you chocolate + peanut butter lovers.
from NotWithoutSalt.com
White chocolate, cool peppermint, and vanilla salt. WOWZA.
from JoCooks.com
Buttery, melt-in-your-mouth delicious, and just three ingredients.
---
Happy holidays from the POY team!
What are you baking this season? We want to know it alllllll.
The post 14 Must-Bake Holiday Cookie Recipes appeared first on Pinch of Yum.