15 Coziest Comfort Food Recipes
Chicken Pot Pie with Biscuits
Sautéed shallots and thyme, a splash of white wine, creamy chicken, peas, and carrots all baked under a homemade biscuit topping. YUM.
chicken, carrots, shallots, celery, peas, flour, butter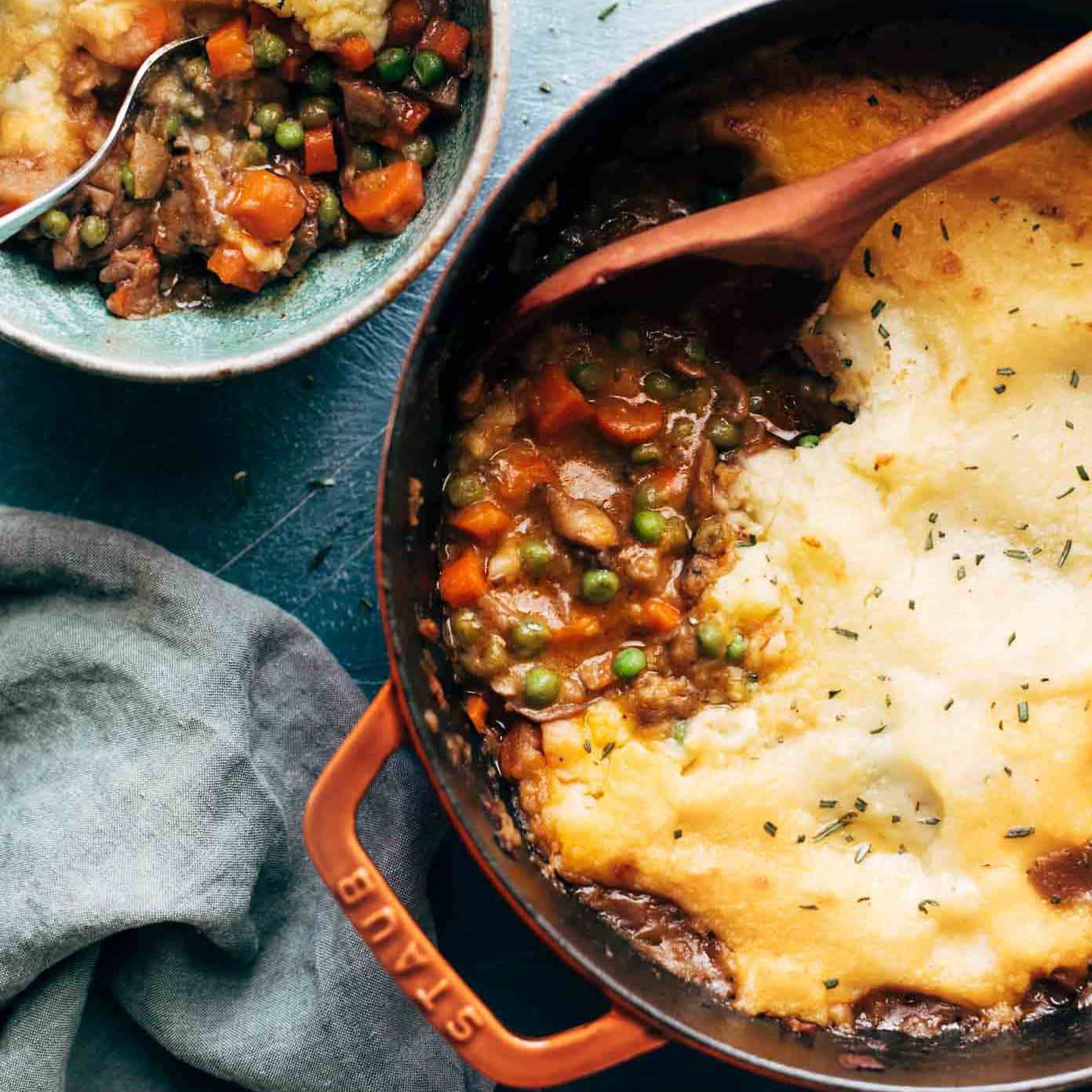 Vegetarian Shepherd's Pie
Saucy mushrooms, carrots, and peas topped with creamy mashed potatoes. Real food meets comfort food!
mushrooms, carrots, peas, shallots, tomato paste, fresh herbs, potatoes, butter
Date Night Rigatoni with Sausage and Kale
AMAZING rigatoni with sausage, kale, tomato cream sauce, Parmesan, and red pepper flakes. Perfect for date night!
rigatoni, Italian sausage, fennel, Parmesan cheese, kale
Best Instant Pot Mashed Potatoes
Mashed Potatoes made in the Instant Pot! They are so creamy, so fluffy, and SO GOOD. From start to finish in 30 minutes, all in one pot!
potatoes, butter, olive oil, cream cheese
Vegetarian Swedish Meatballs
These little meatballs are made with wild rice and mushrooms and they are served up in a simple and savory brown gravy. Yum!
wild rice, mushrooms, sour cream, breadcrumbs, Greek yogurt
Instant Pot Mac and Cheese
Instant Pot Mac and Cheese – made with just 5 real food ingredients. This is SO MUCH BETTER (and easier) than any mac and cheese I've ever had! Unreal.
pasta, butter, whole milk, shredded cheese
Loaded Caprese Grilled Cheese
This Caprese Grilled Cheese is loaded with basil pesto, a thick and chunky garlic butter tomato sauce, and fresh mozzarella cheese, all on grilled sourdough bread.
mozzarella cheese, sourdough bread, butter, pesto, tomatoes
Chicken Tetrazzini
Comfort food classic! Egg noodles, sautéed mushrooms, roast chicken all baked together with a béchamel sauce.
chicken, egg noodles, mushrooms, flour, butter, cream
Basic + Awesome Creamy Potato Soup
So simple and all-homemade, with carrots, celery, potatoes, milk, butter, flour, and bacon. Perfect comfort food with no canned cream-of-anything soups.
potatoes, bacon, butter, mirepoix, milk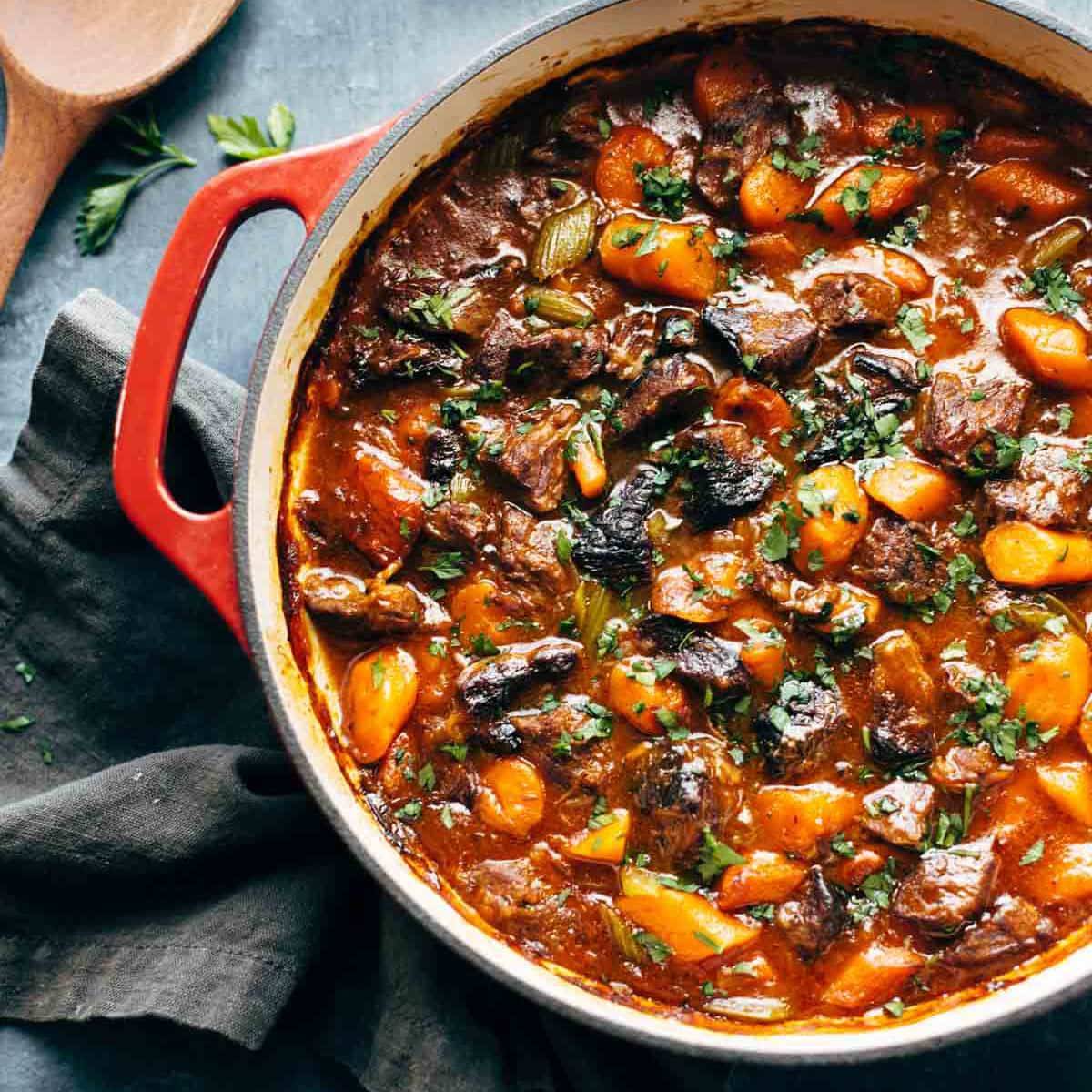 Life Changing Instant Pot Beef Stew
Beef Stew made in an Instant Pot! 6 ingredients, 45 minutes, SO EASY.
beef, onion, celery, carrots, tapioca pearls, tomato juice
Southwest Sweet Potato Tater Tot Hotdish
This sweet potato tater tot hotdish is a spicy twist on the original – loaded with peppers, corn, black beans, homemade queso sauce, and tots! YUM!
bell peppers, poblano peppers, corn, black beans, pepperjack cheese, mushrooms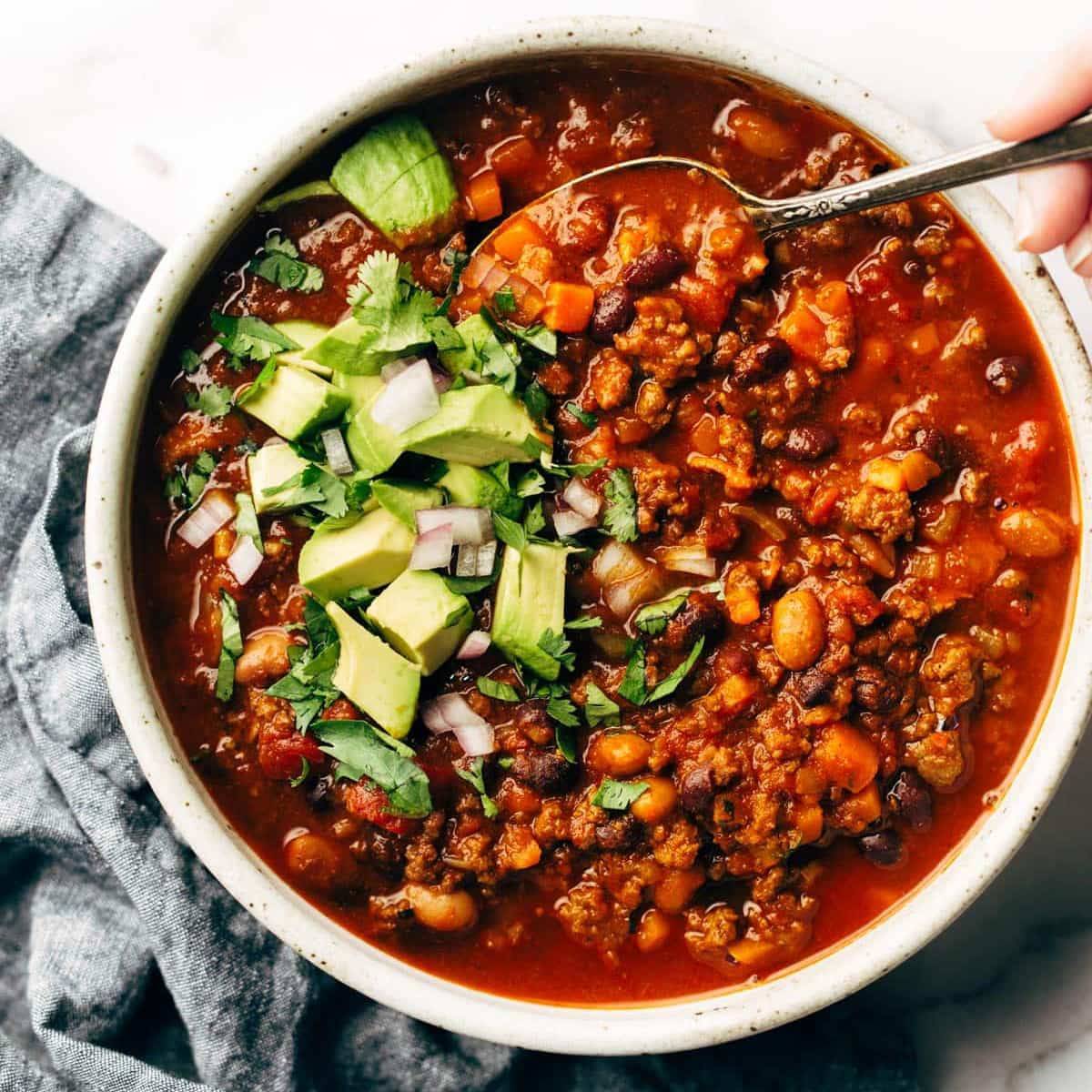 Sunday Chili
A winter weekend essential! Thick, hearty, slow-simmered chili makes for the BEST comfort food (and leftovers)!
ground beef, bacon, crushed tomatoes, carrots, onion, beans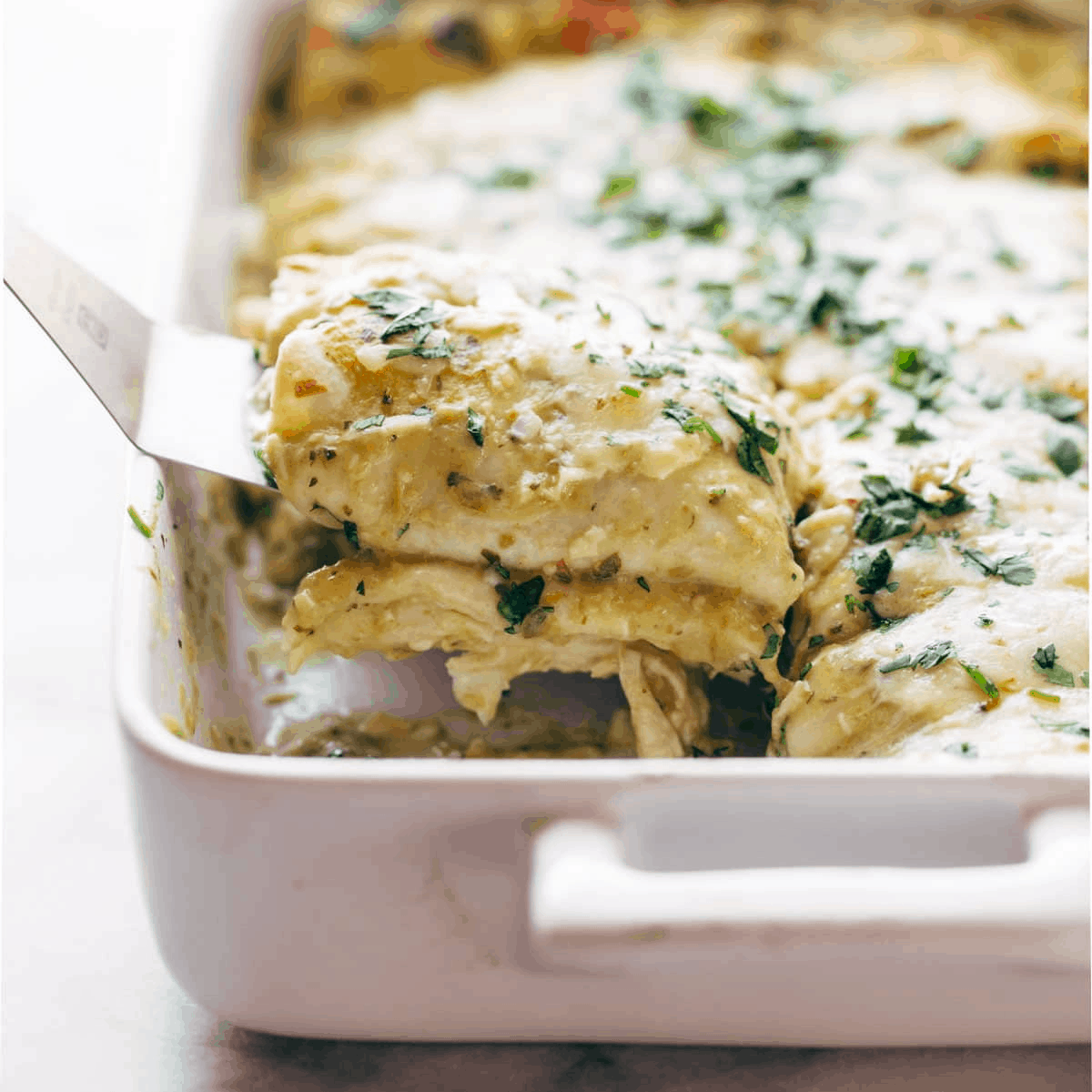 Simple Enchiladas Verdes
Enchiladas Verdes, with a simple homemade roasted tomatillo sauce that will make your tastebuds rock out. Plus chicken and cheese and tortillas. Super yum.
chicken, shredded cheese, tomatillos, sour cream, jalapeños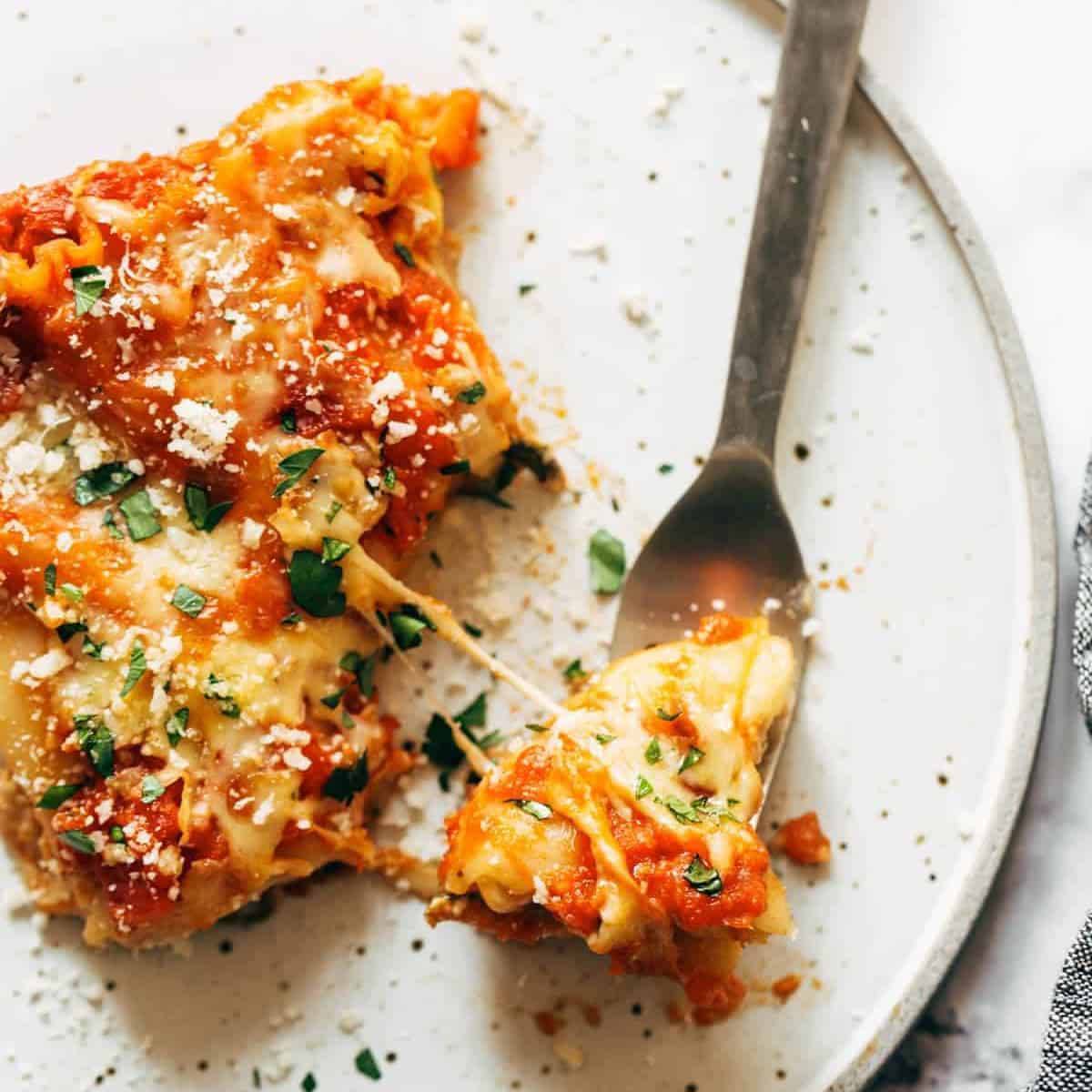 Creamy Tomato Lasagna Florentine
This Creamy Tomato Lasagna Florentine is so deliciously comforting and simple. Noodles, tomato sauce, and a creamy spinach layer!
lasagna noodles, Parmesan cheese, spinach, cottage cheese, tomato sauce
Instant Pot Wild Rice Soup
The BEST wild rice soup. So creamy and simple and ready in an hour. Perfect for fall/winter nights!
wild rice, mushrooms, celery, onions, carrots
One More Thing!
Looking for even more luxurious cozy foods? Check out a list of all of our Holiday Series recipes!
The post 15 Coziest Comfort Food Recipes appeared first on Pinch of Yum.