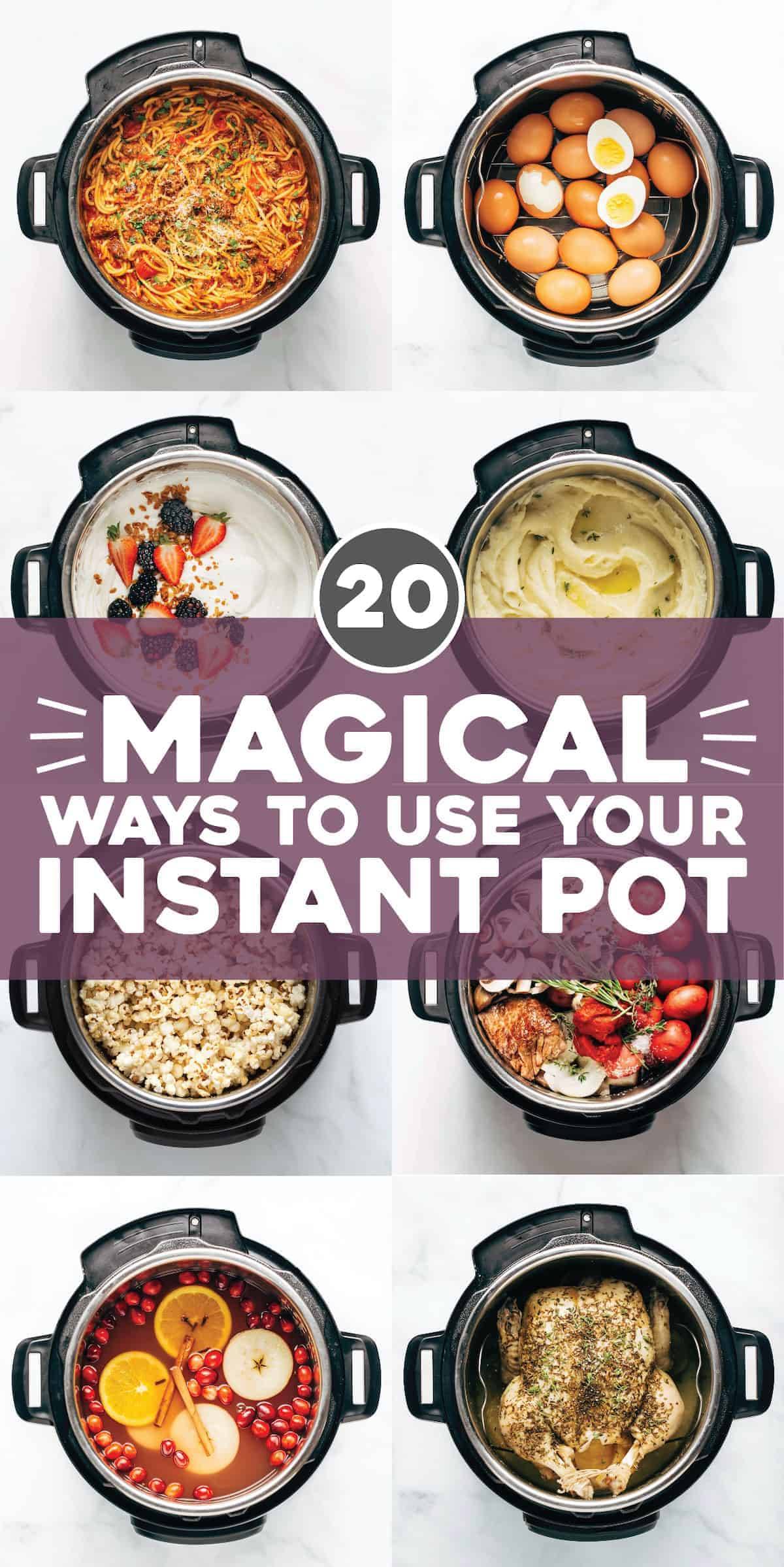 This post was originally published a few years back, but guess what!? We added four more ways to use our favorite kitchen appliance – texture-perfect applesauce, a big pot of spaghetti, comforting risotto, and our favorite pot roast. Let us know in the comments how else you like to use this magical machine.
---
THE INSTANT POT.
Let's talk about the Instant Pot. Hands up if you're part of the club?
For a first-timer, it can feel like some sort of mysterious potential-to-explode gadget that ends up sitting in the back of your kitchen cabinet for years out of fear. Or, it's only lugged out to make that pot of brown rice or mysterious batch of dry beans (which, yes, is still an excellent use).
But we've been around the Instant Pot block a few times. And we're here to tell you that this little beauty basically lives on our countertop at this point. It's our rice cooker, soup maker, freezer meal magician, last-minute dinner miracle all in one. And we just can't stop.
---
First Things First – What Is An Instant Pot?
Links in this post are Amazon affiliate links to products we love.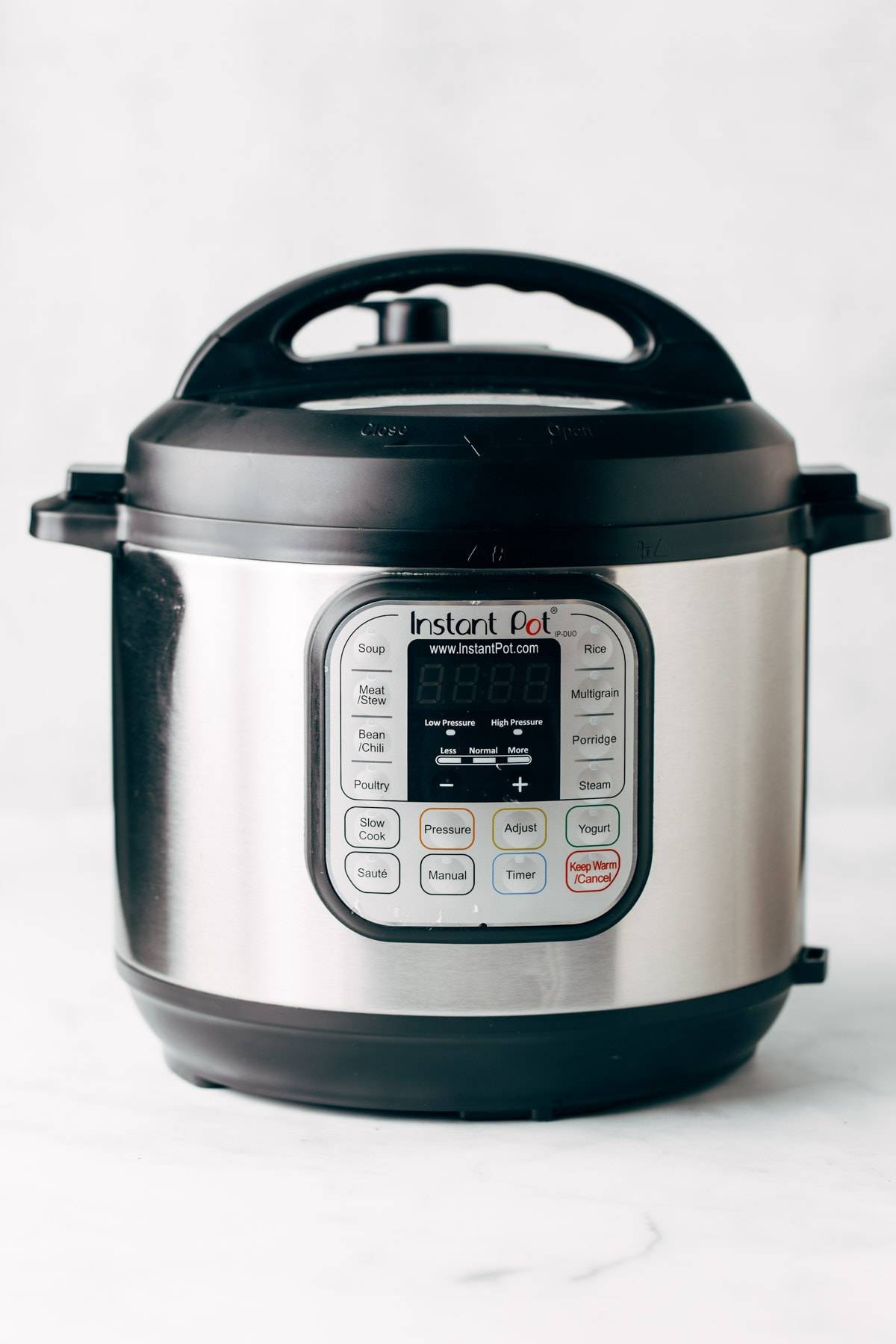 The Instant Pot is an electric pressure cooker but also a slow cooker, yogurt maker, rice cooker, big sauté pot, steamer, and more. We have the 6-Quart Instant Pot Duo which is what we use for all our Instant Pot recipes. They also make a 3-Quart Instant Pot Mini and a hefty 8-quart Instant Pot.
The Instant Pot is an absolute game-changer, especially on busy nights. Most recipes are dump and cook, and all you have to do is set it all up and then WALK AWAY to do other fun stuff like watch TV, walk your dog, clean your house, have a dance party, etc.
BONUS: it also cooks food way faster (70%!) than other ways to cook and it's all done in one pot. Do you get why we love this thing yet?
If you're still not convinced, the Instant Pot is PRIME for meal prepping and freezer meals – no thawing required. You can check out all our freezer meal Instant Pot recipes here if you're into that kind of stuff (answer: you definitely are).
We'll also just drop the obvious: it's also a pretty excellent gift for a certain holiday coming around the corner.
Alright, let's get on with it. Here are some of our favorite ways to use this little gem.
---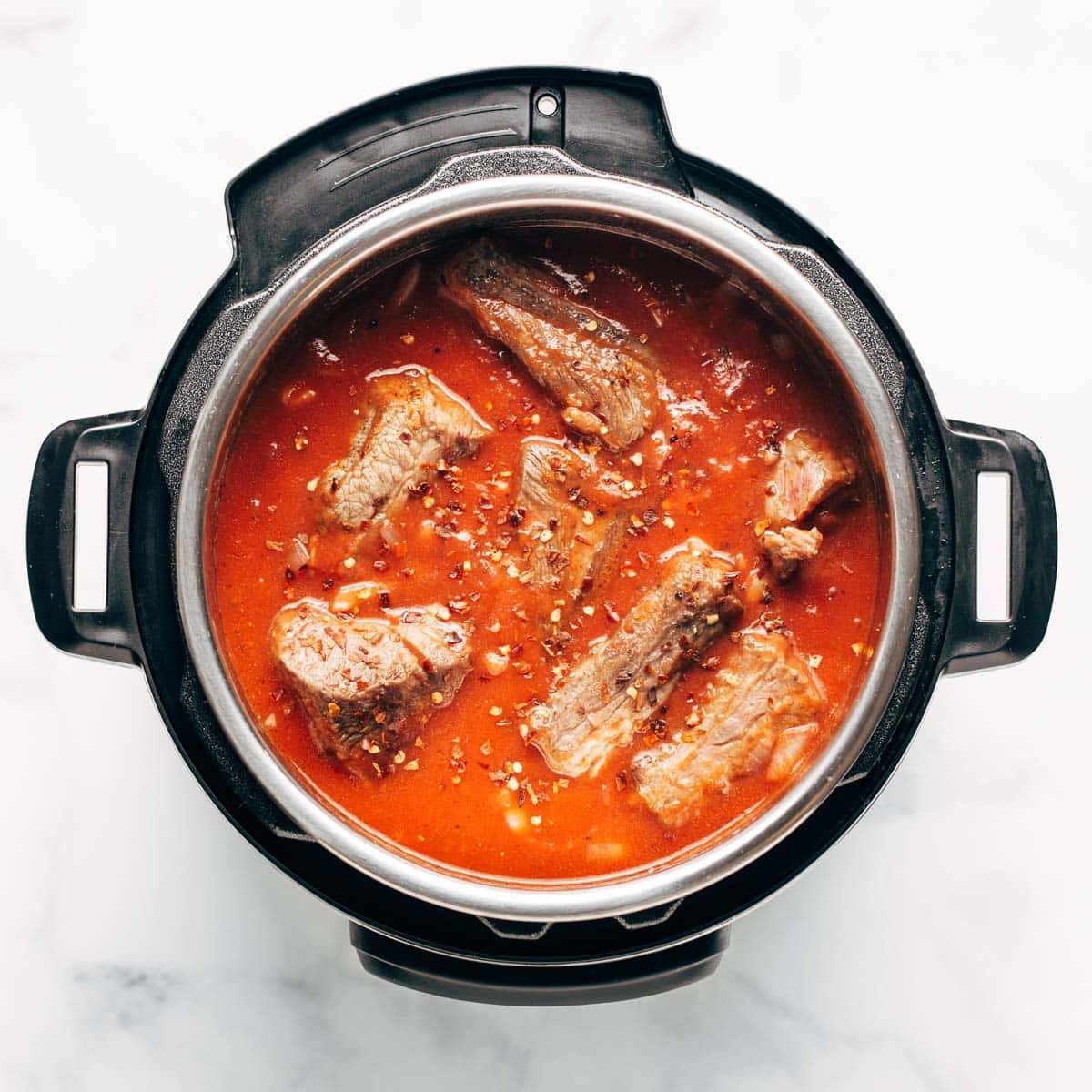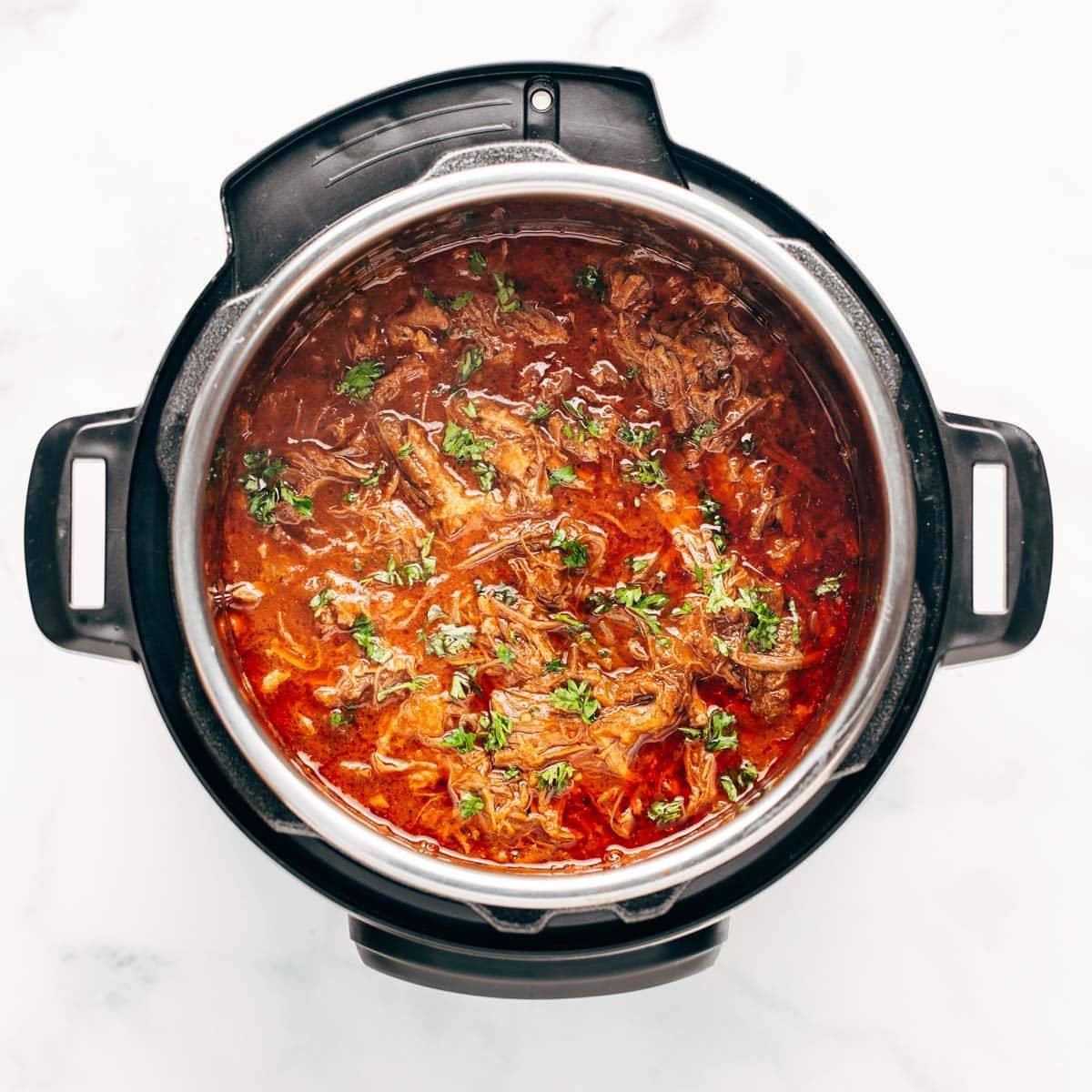 The Instant Pot is a master at shortening the cooking times for notoriously long recipes. Example: this beef ragu. Beef short ribs take hours in the oven to become fork tender, but all the Instant Pot needs is a little over 30 minutes. Serve it up over a giant bowl of pasta or gnocchi and you'll never go back to oven roasting short ribs again.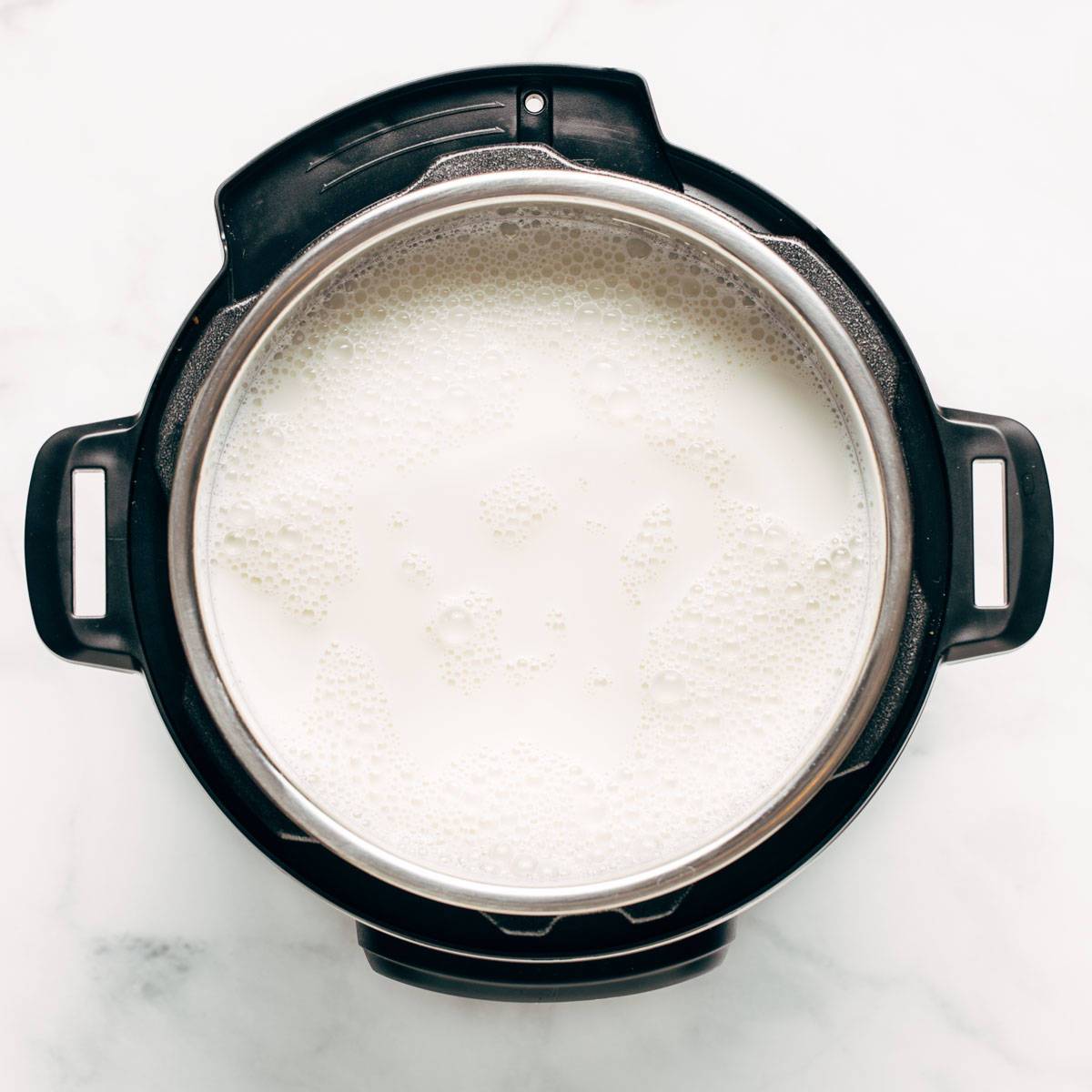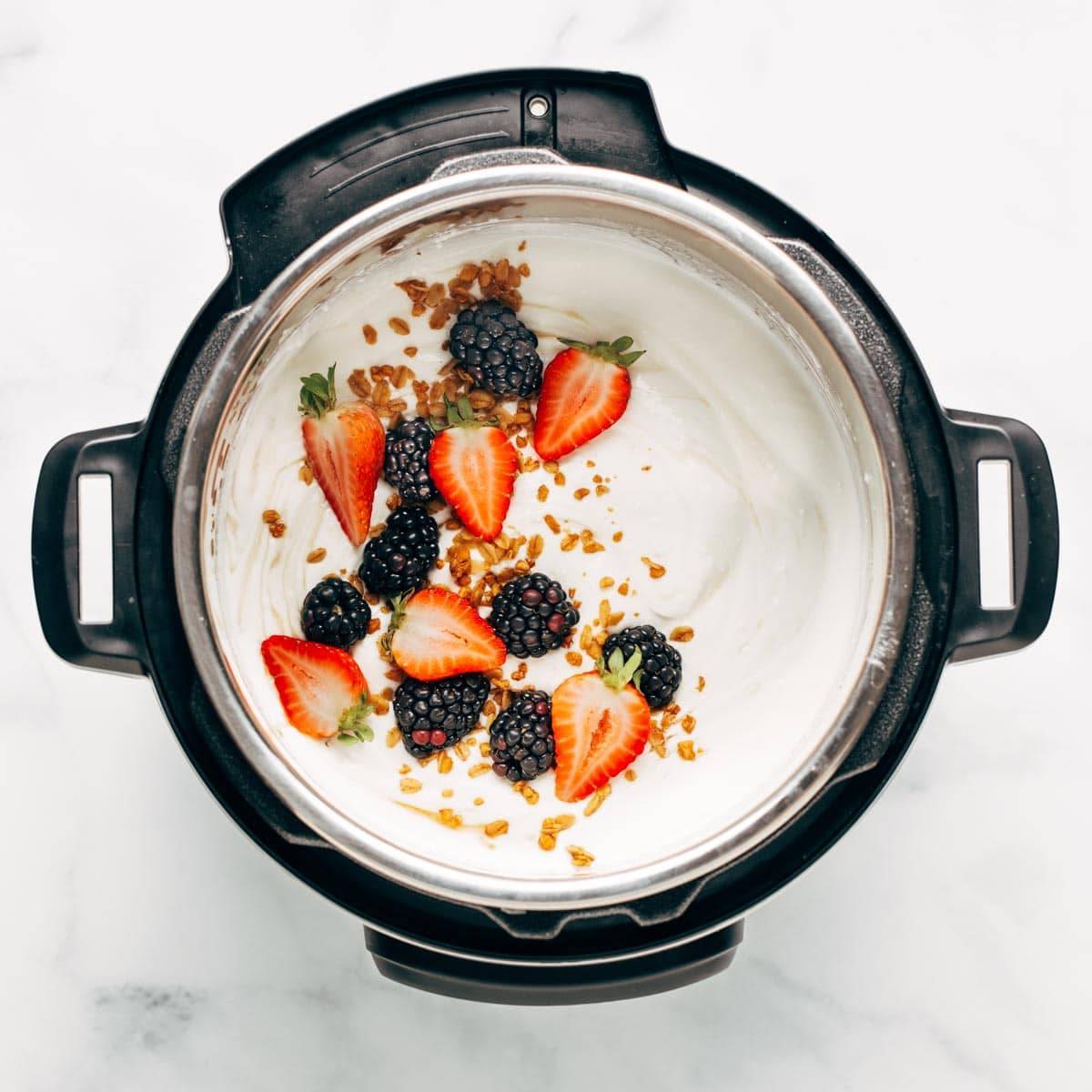 One of the most OMG moments of owning an Instant Pot is when you realize you can make yogurt. It's a bit time consuming, but simple and uncomplicated. You'll want to make sure you have an instant read thermometer to check the temperature of the milk (the one you use for meat works perfectly!). The result is a creamy and naturally sweet yogurt.
Click here to get this recipe from Tidbits.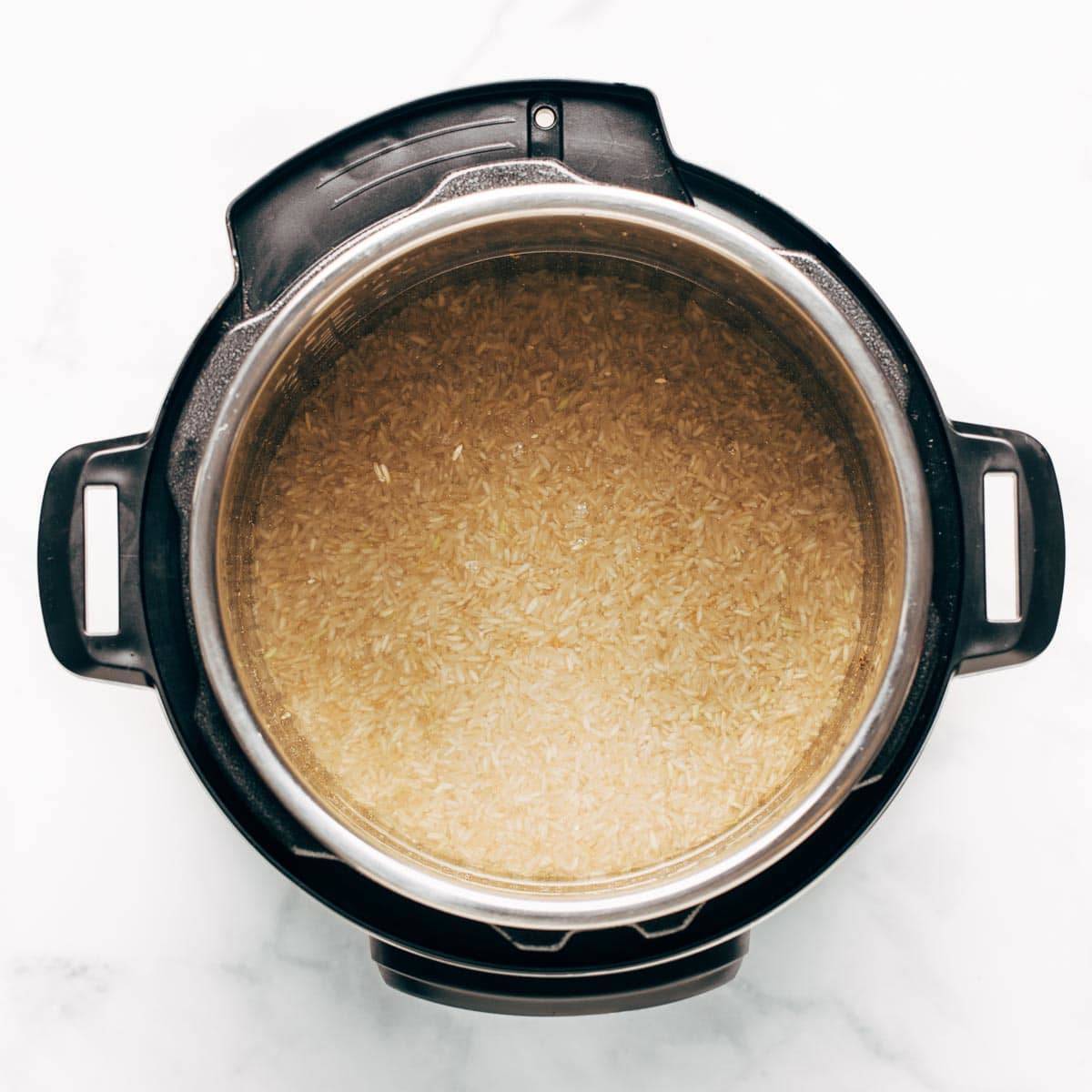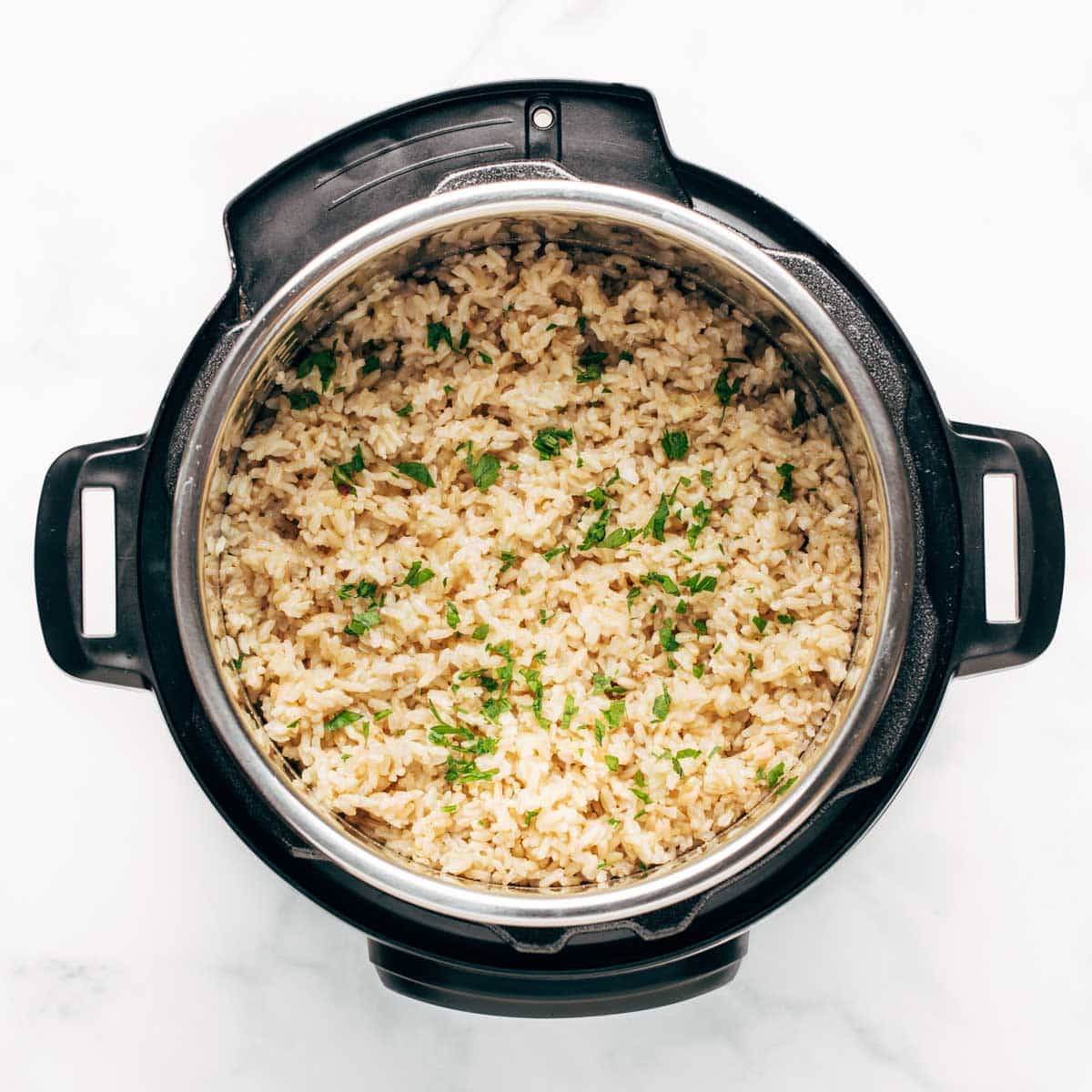 Put a rice cooker on the list of appliances you now can move to the basement. ️ The Instant Pot is the BEST for perfectly cooked rice. Even better: you can cook rice AND all your fixings all in one pot like this Spicy Chicken Meal Prep with Rice and Beans.
Click here to get this recipe from InstantPot.com.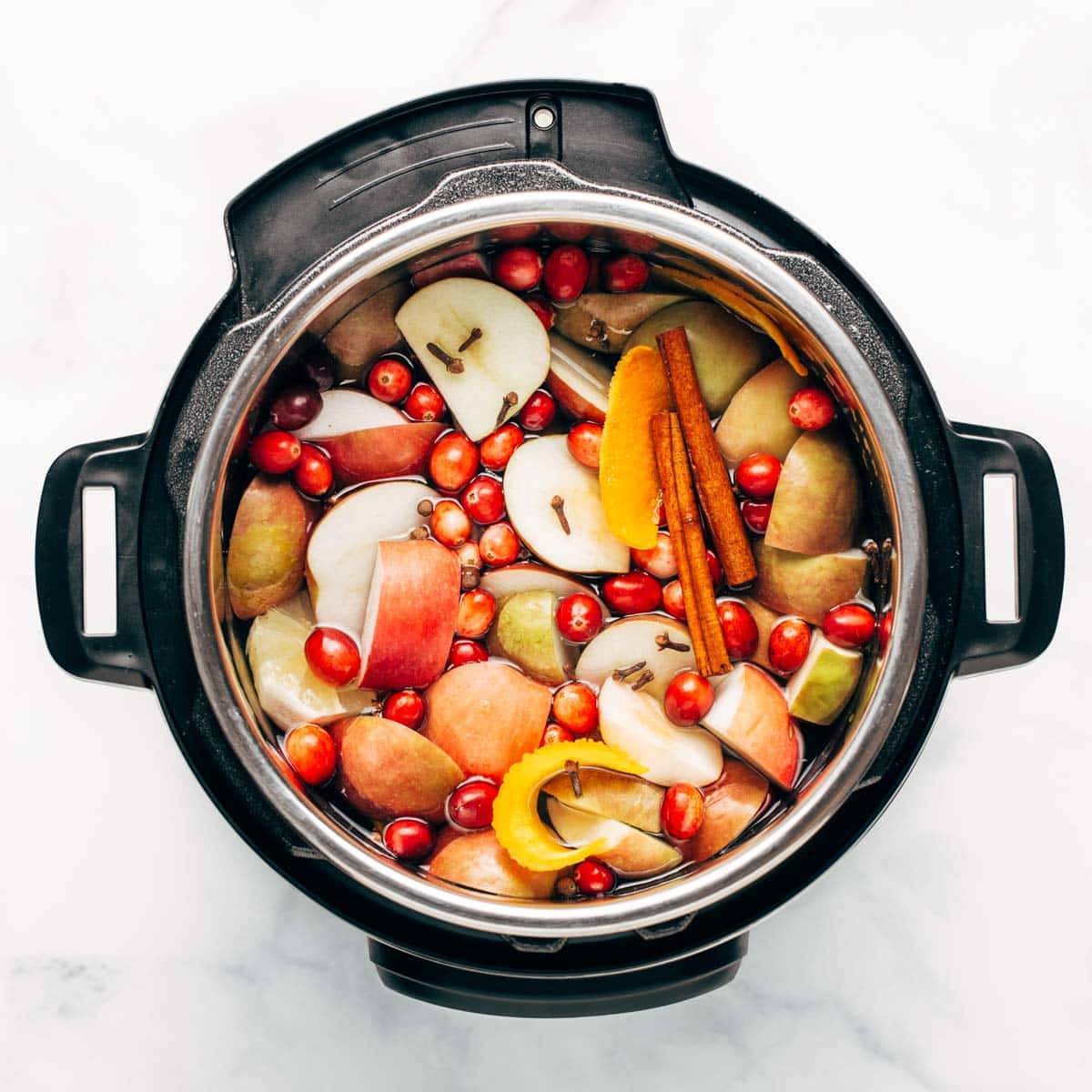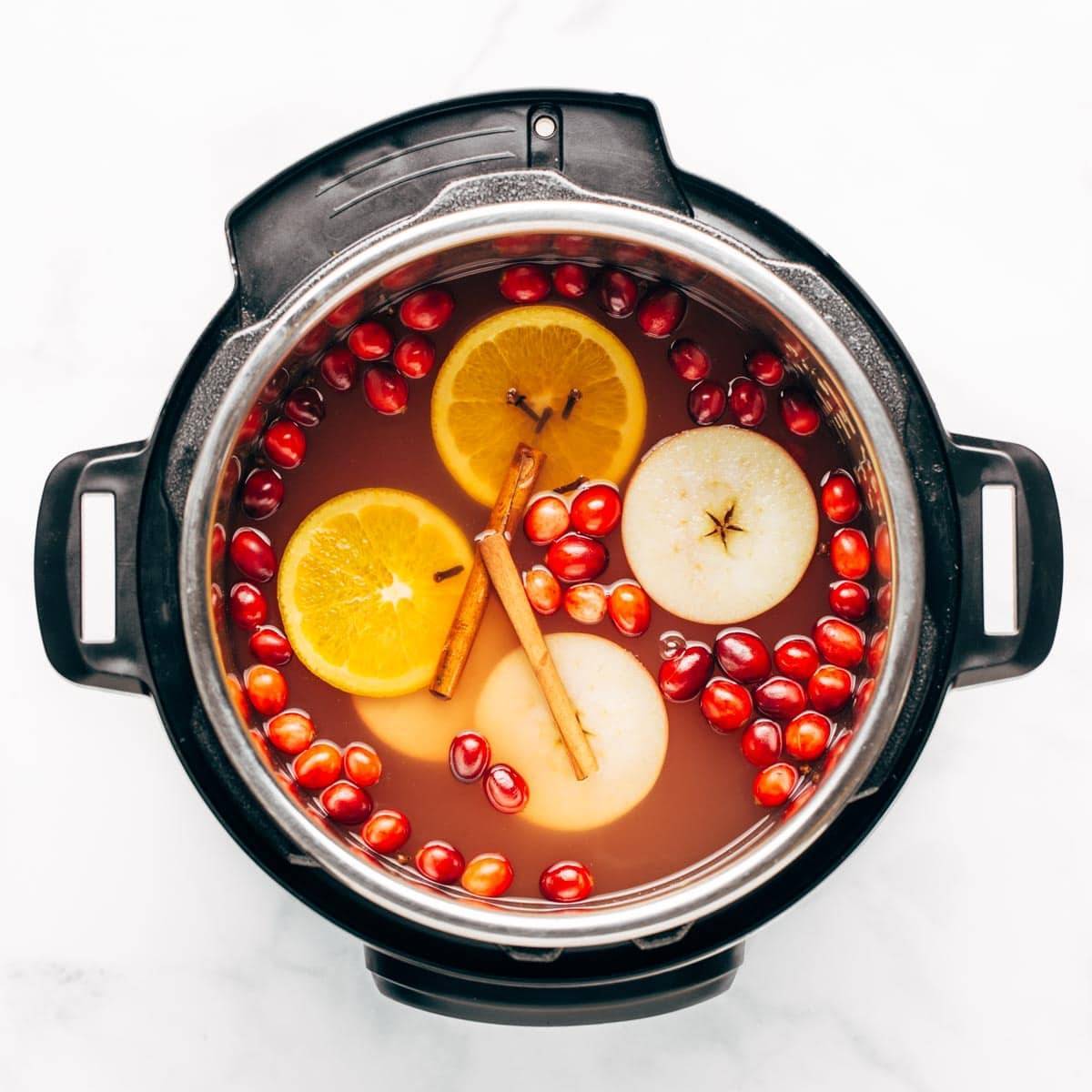 Drinks in the Instant Pot?! Oh yes. This fruity, mug full of happiness is at the top of the list. Completely hands-off, made in 15 minutes, and party ready. After the cider is finished cooking, keep the Instant Pot on warm and swap out the pressure cooking lid for the glass lid for easy self-serving.
Click here to get this recipe from Life Made Sweeter.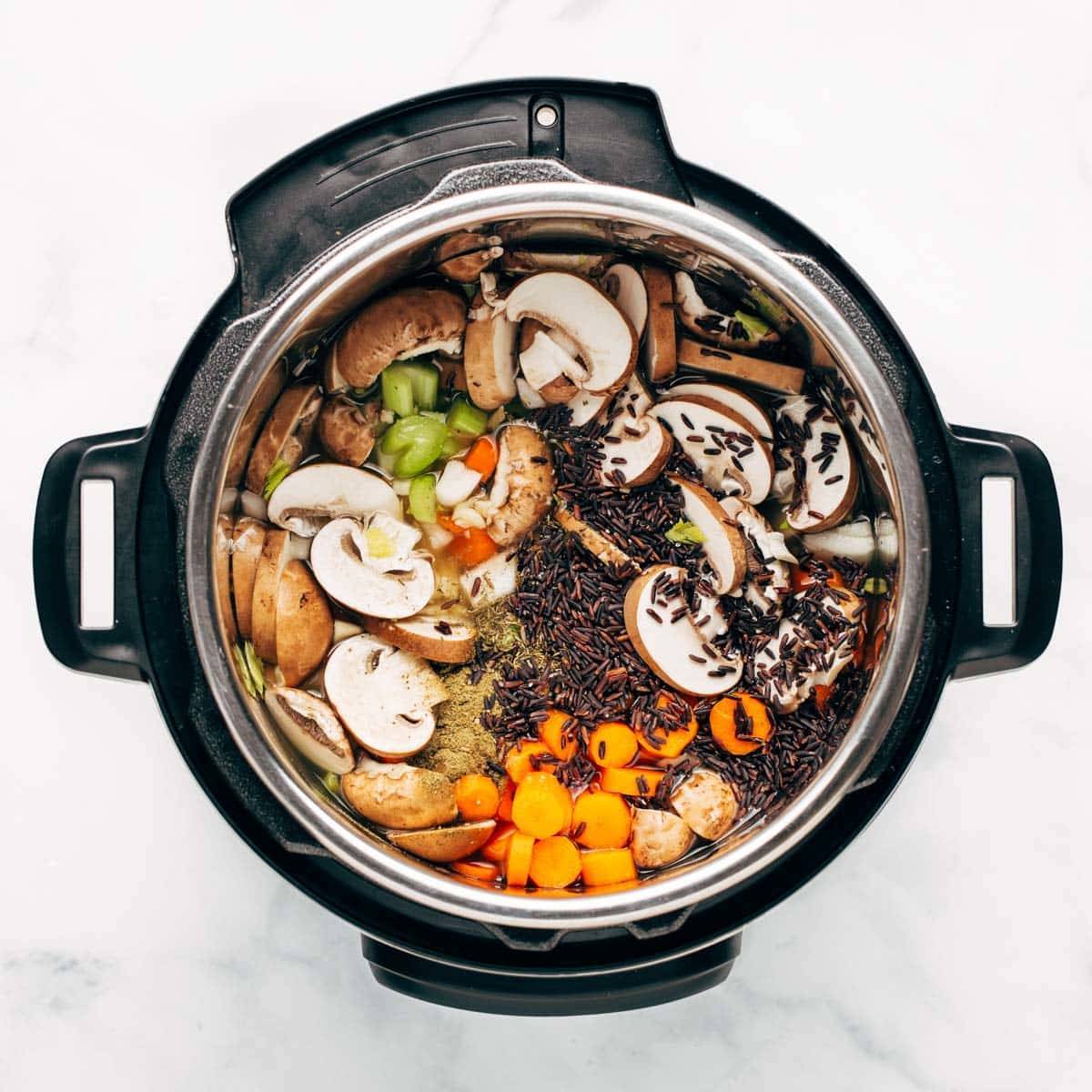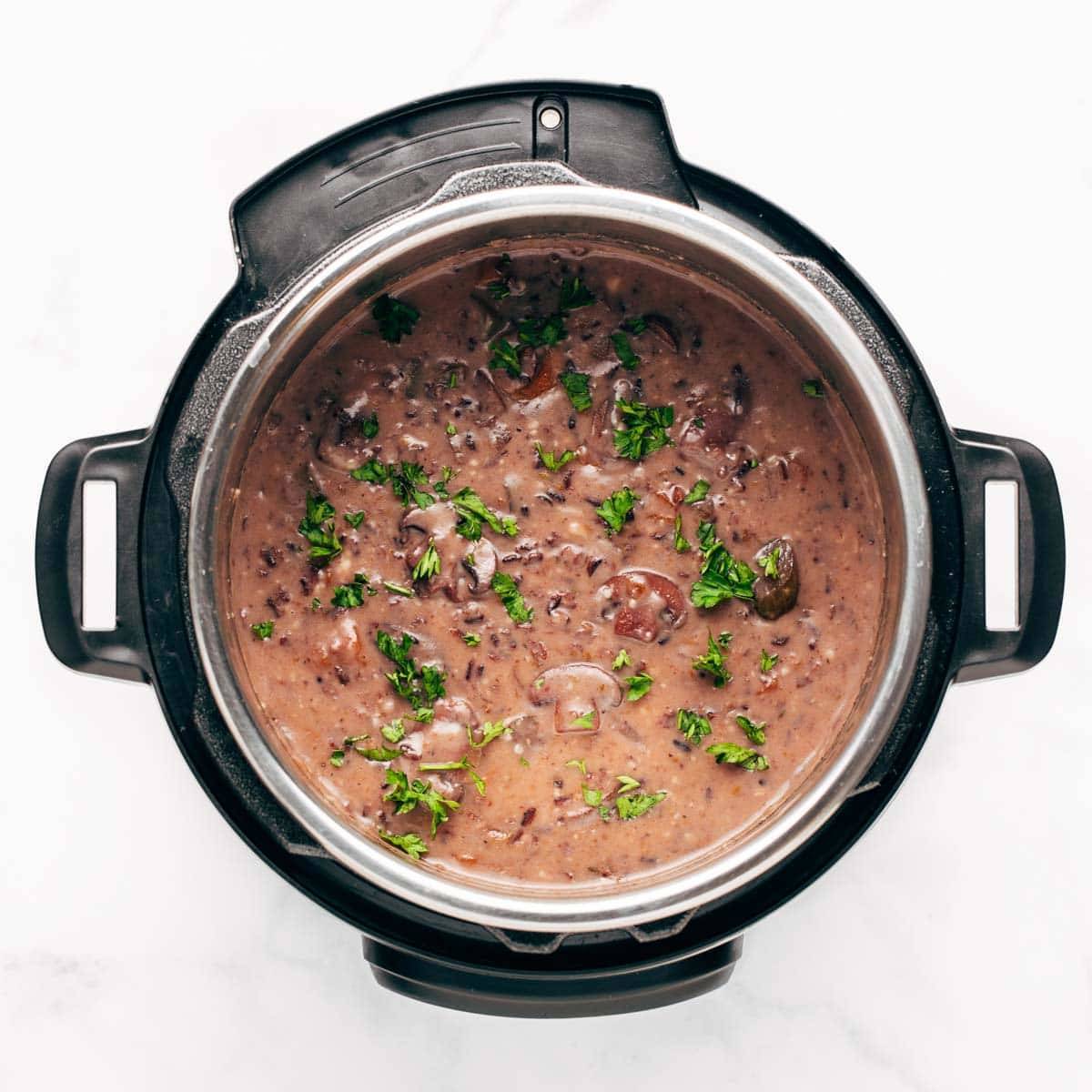 We love making soup in the Instant Pot so much, we wrote an entire post about it. Our favorite though? This Wild Rice Soup. It's magical, comforting, and has all-day simmered flavor in less than an hour.
Click here to get this recipe.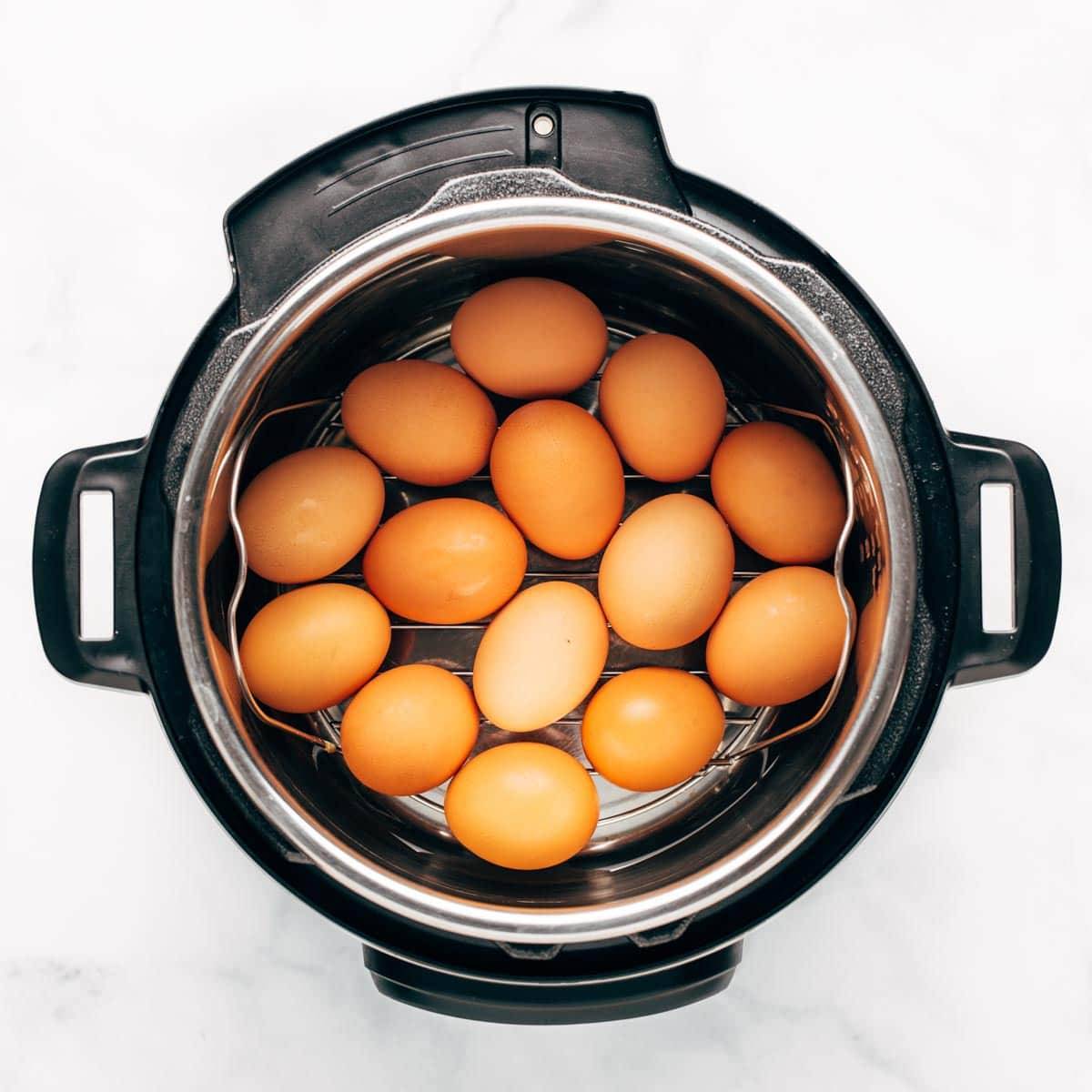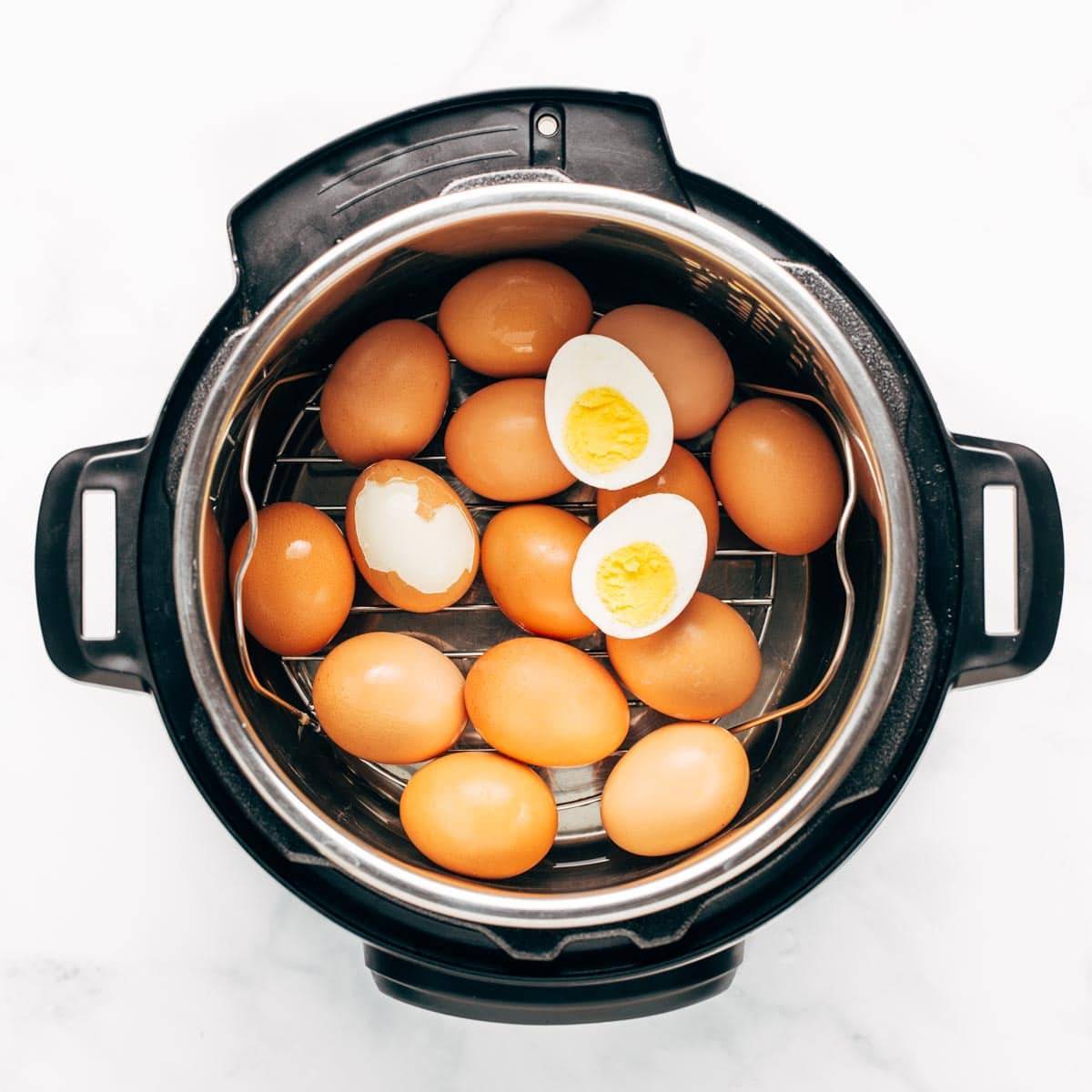 Talk about a meal prep score. Having hard boiled eggs in the fridge is an instant breakfast, shortcut to amazing egg salad, or a pop of protein for lunch. Five minutes on high pressure, natural release 5 minutes, plunge in ice water, and peel – that's it. MAGIC.
Click here to get this recipe from Skinnytaste.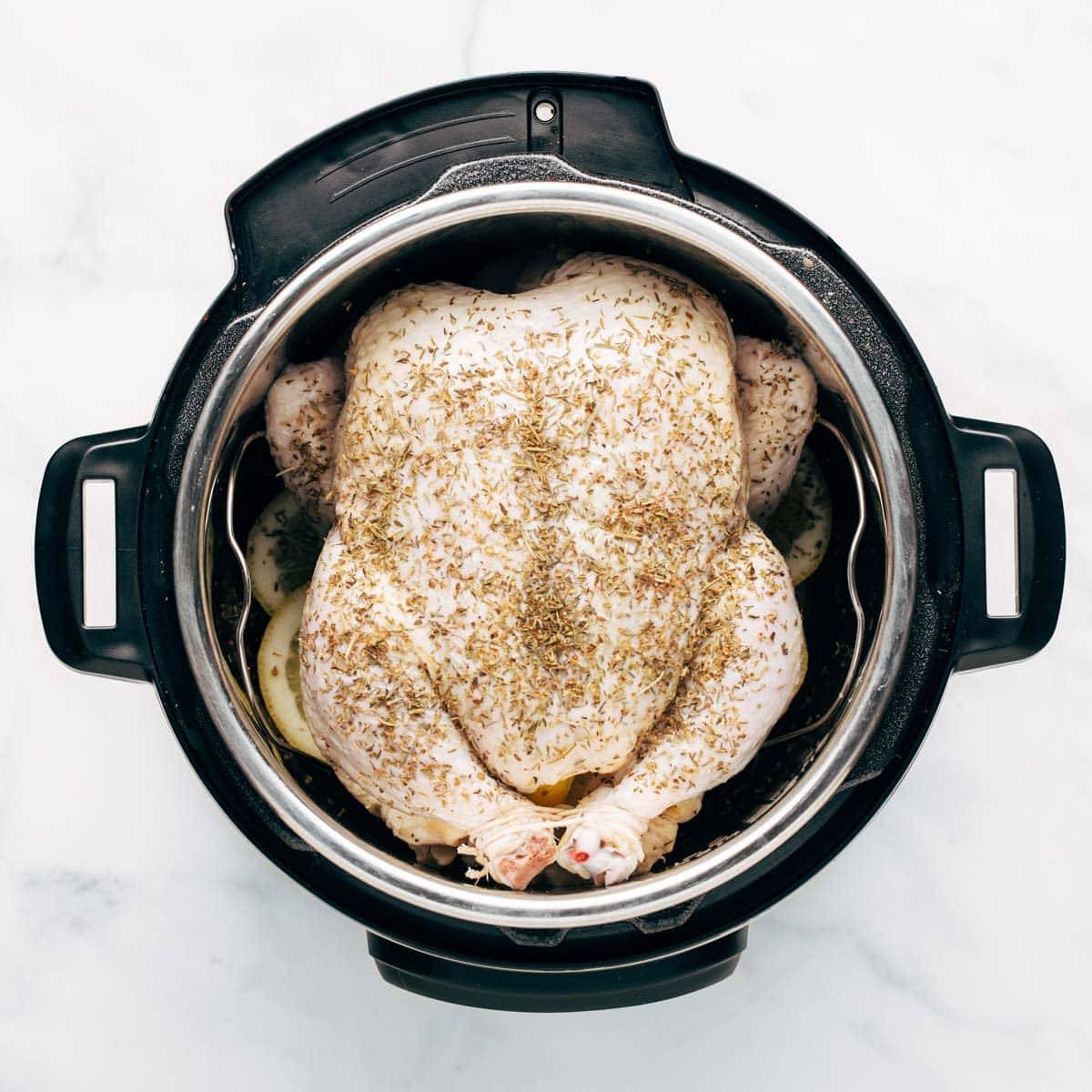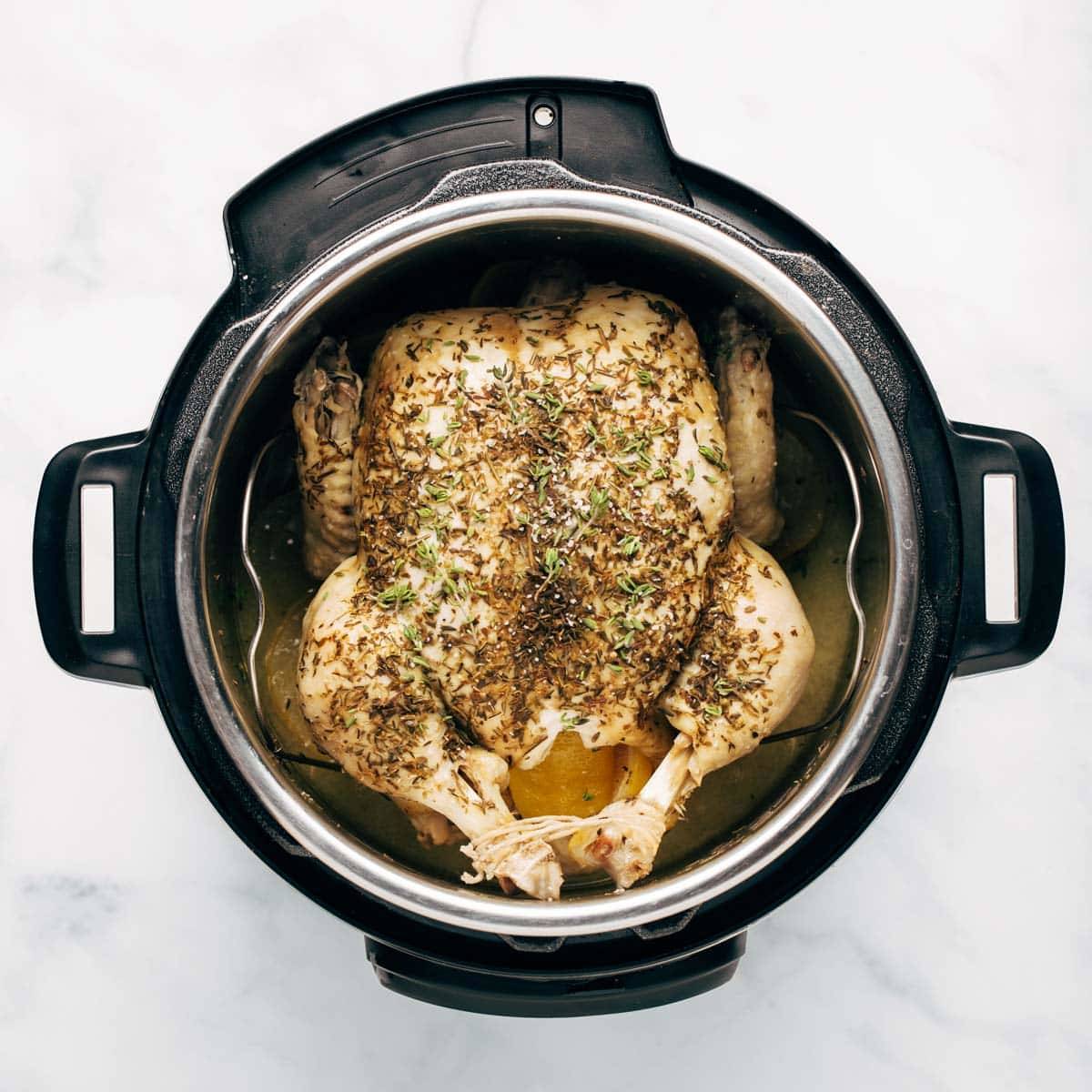 Don't believe us? The Instant Pot can cook an entire 5-lb. chicken in 30 MINUTES and it's juicy and amazing. ALSO: try laying the chicken on a bed of lemon slices and a generous sprinkling of herbs and salt. You're welcome.
Click here to get this recipe from Life Made Sweeter.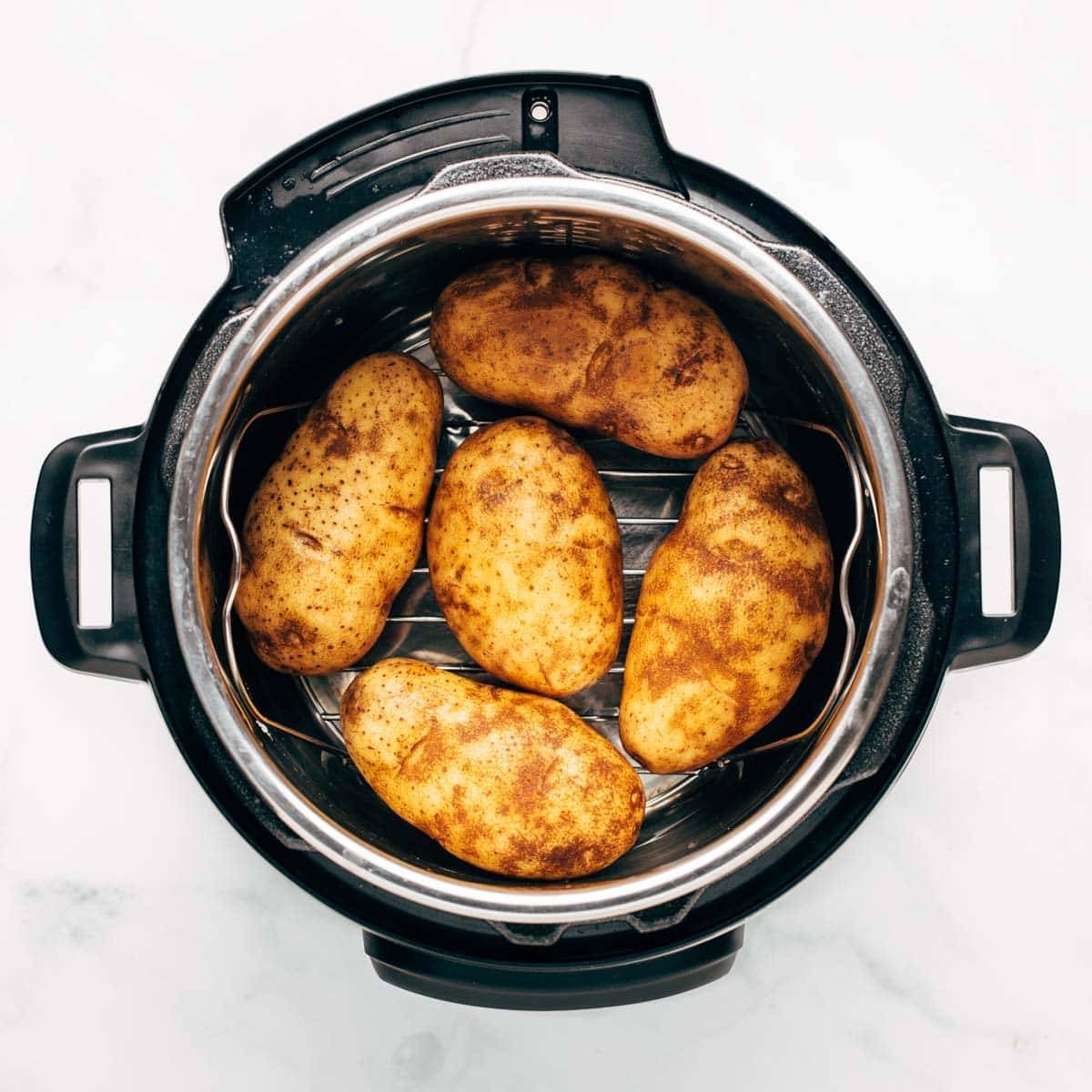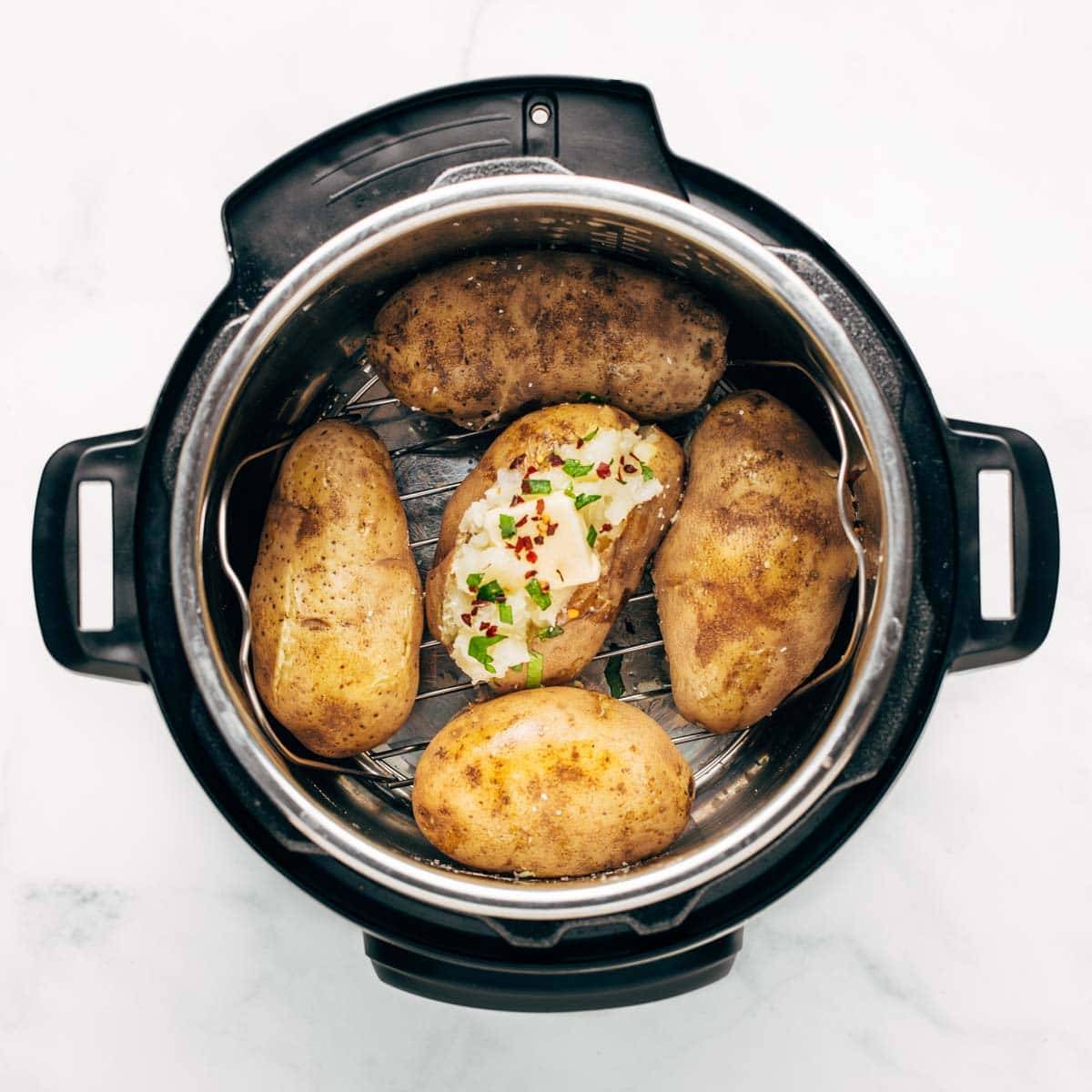 Who doesn't love a loaded baked potato??? You can make a batch of potatoes in 12 MINUTES, which is the perfect amount of time for you gather a few toppings for a very ideal baked potato bar.
Click here to get this recipe from Crunchy Creamy Sweet.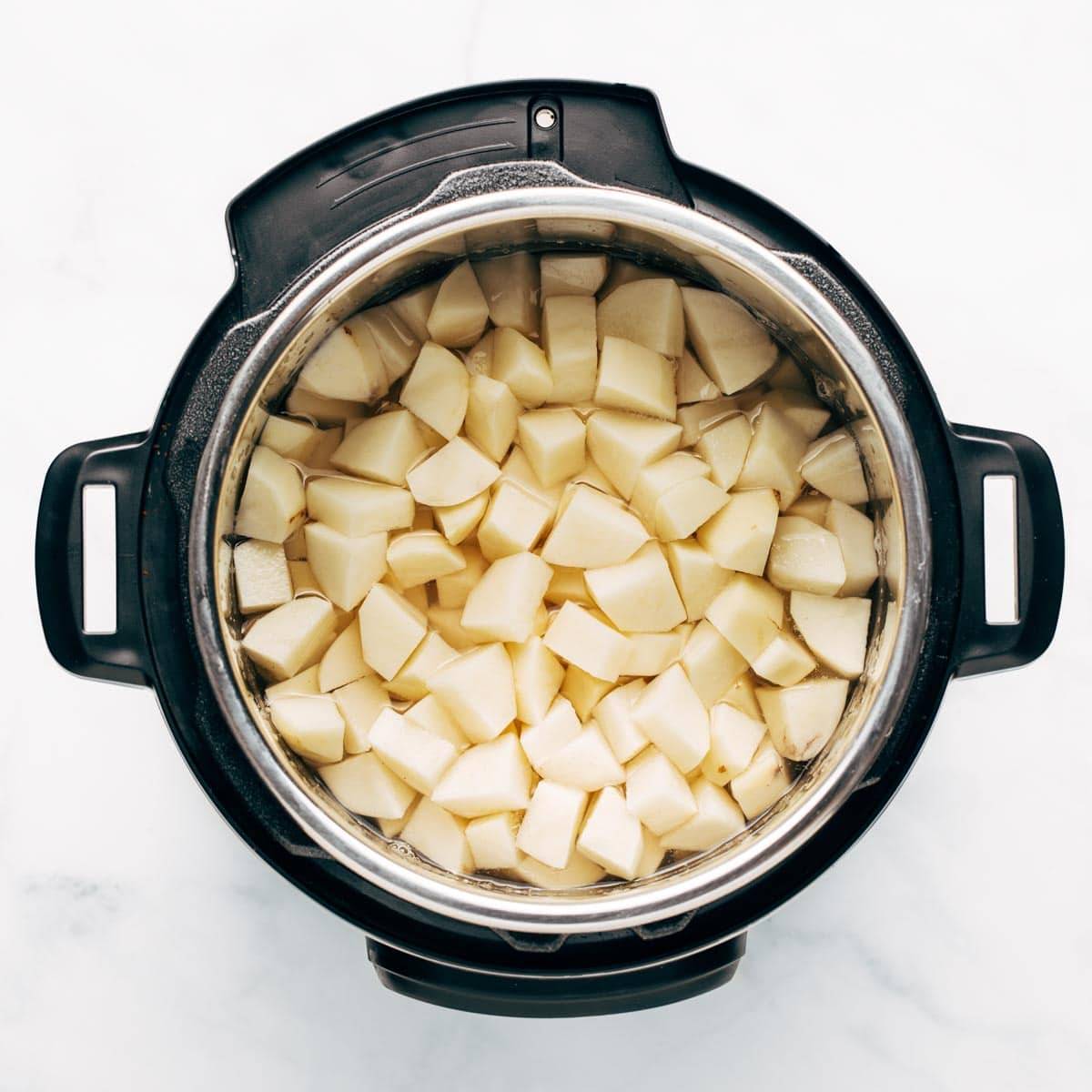 While we're on the subject of potatoes, let's talk mashed! These mashed potatoes are the creamiest, dreamiest potatoes full of cream cheese, butter, and herbs. YUM.
Click here to get this recipe.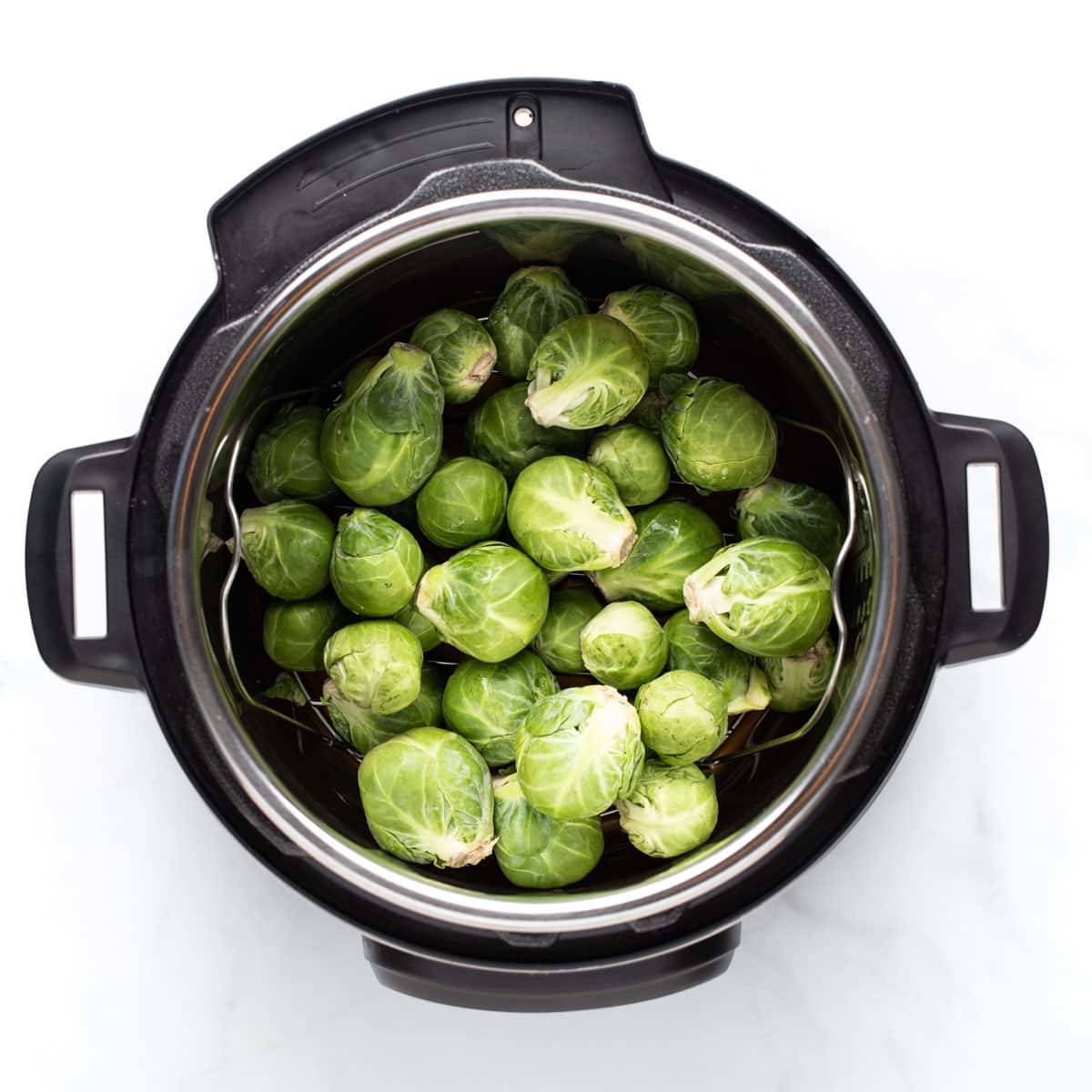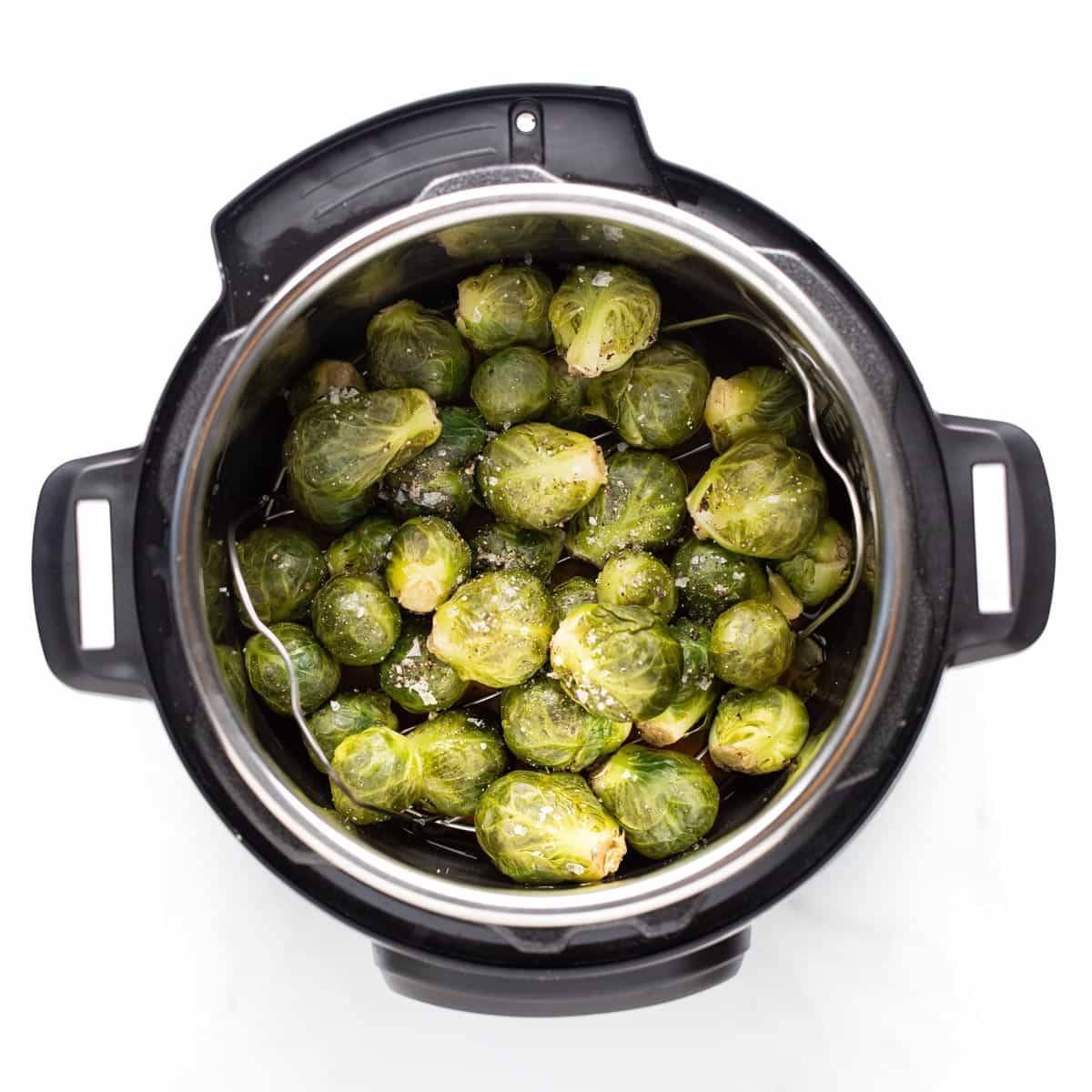 Yes, steamed vegetables aren't the most glamorous of recipes, but they are an old standby for good reason. A swish of olive oil and sprinkle of salt and you're in veggie heaven.
Click here to get this recipe from Pressure Cook Recipes.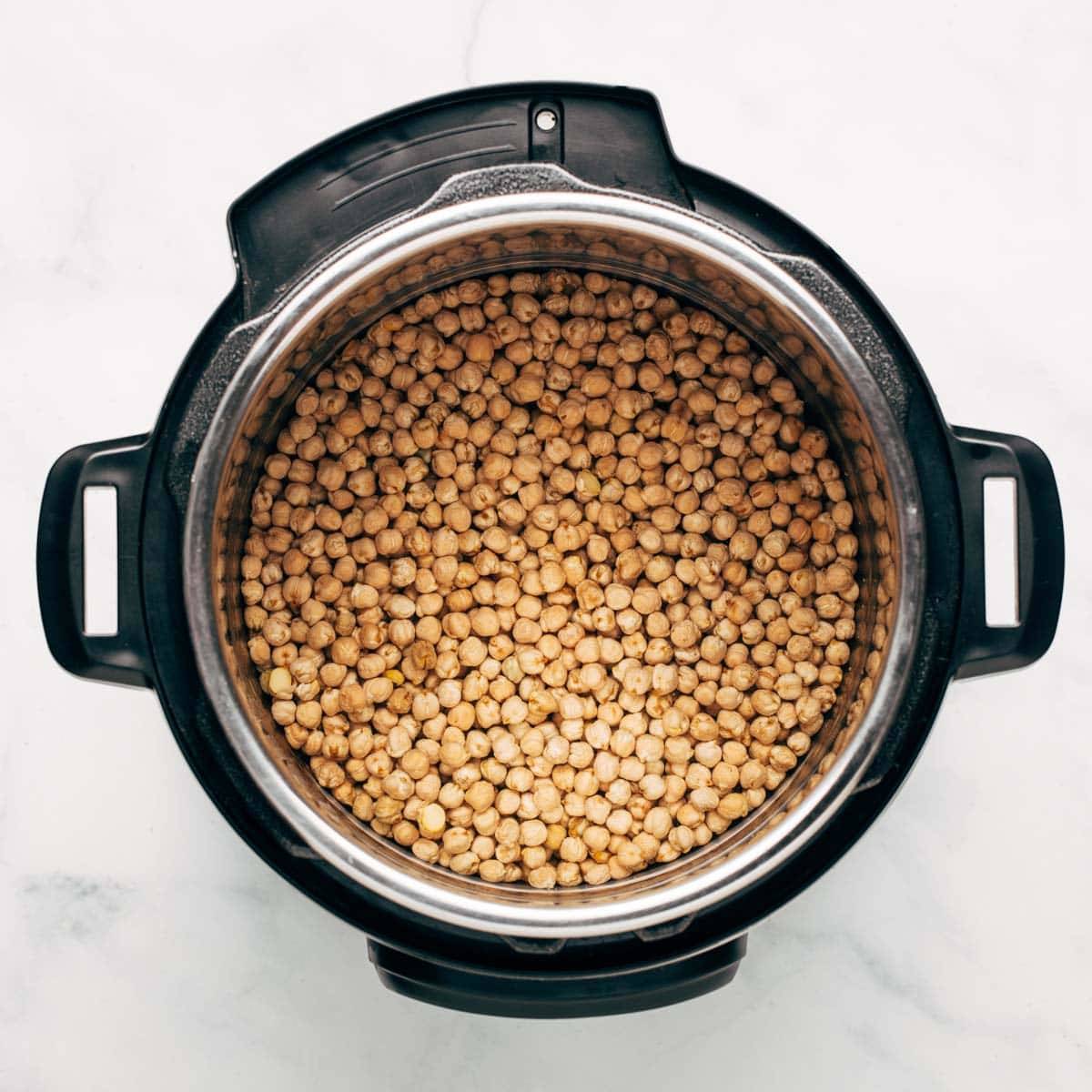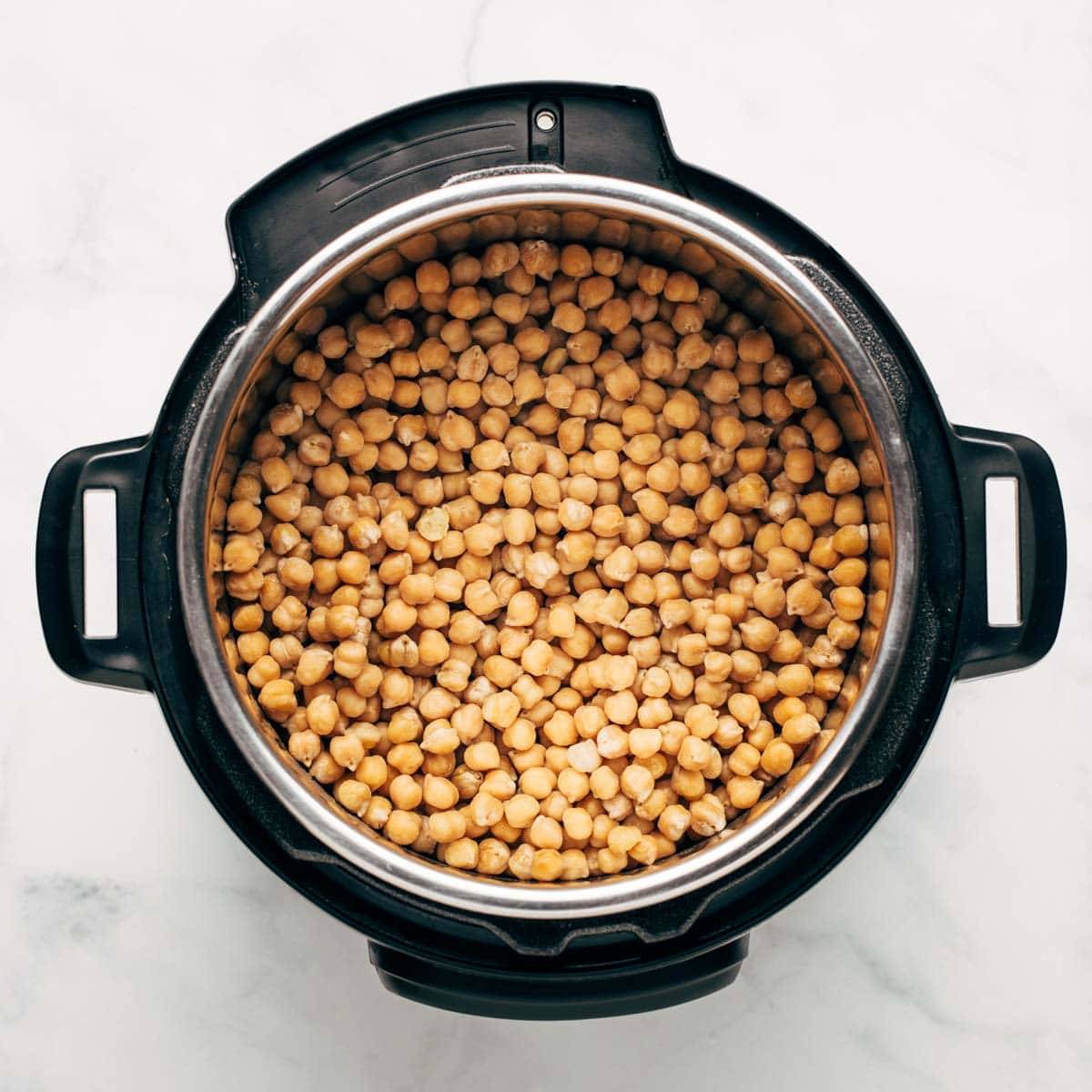 Making dried beans the traditional way can be overwhelmingly time-consuming. There's soaking and simmering and boiling and it's just a WHOLE THING. The Instant Pot basically solves all those problems. Pop the dried beans in the Instant Pot, cover with water, and cook for about 30 minutes. No pre-soaking required!
Click here to get this recipe from A Couple Cooks.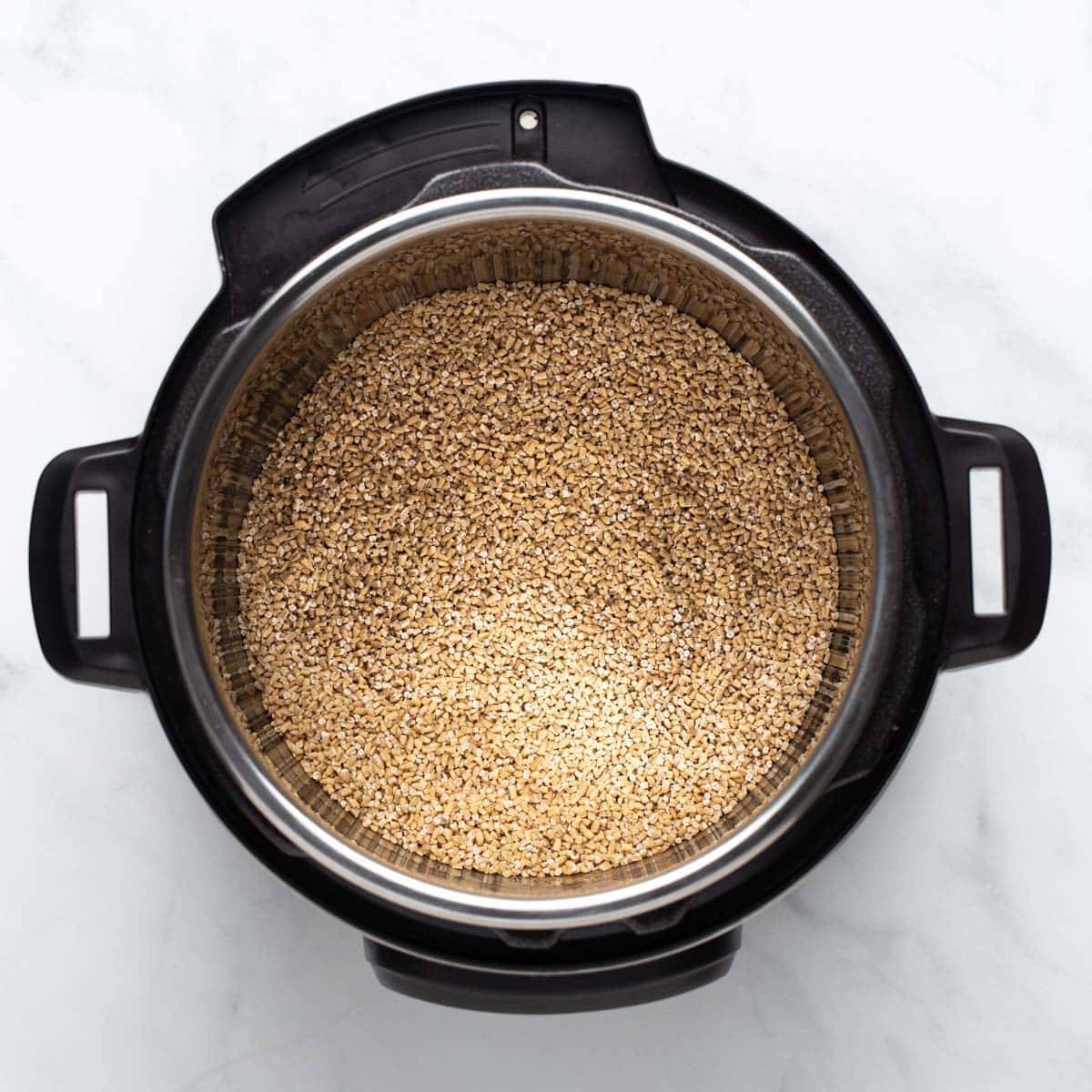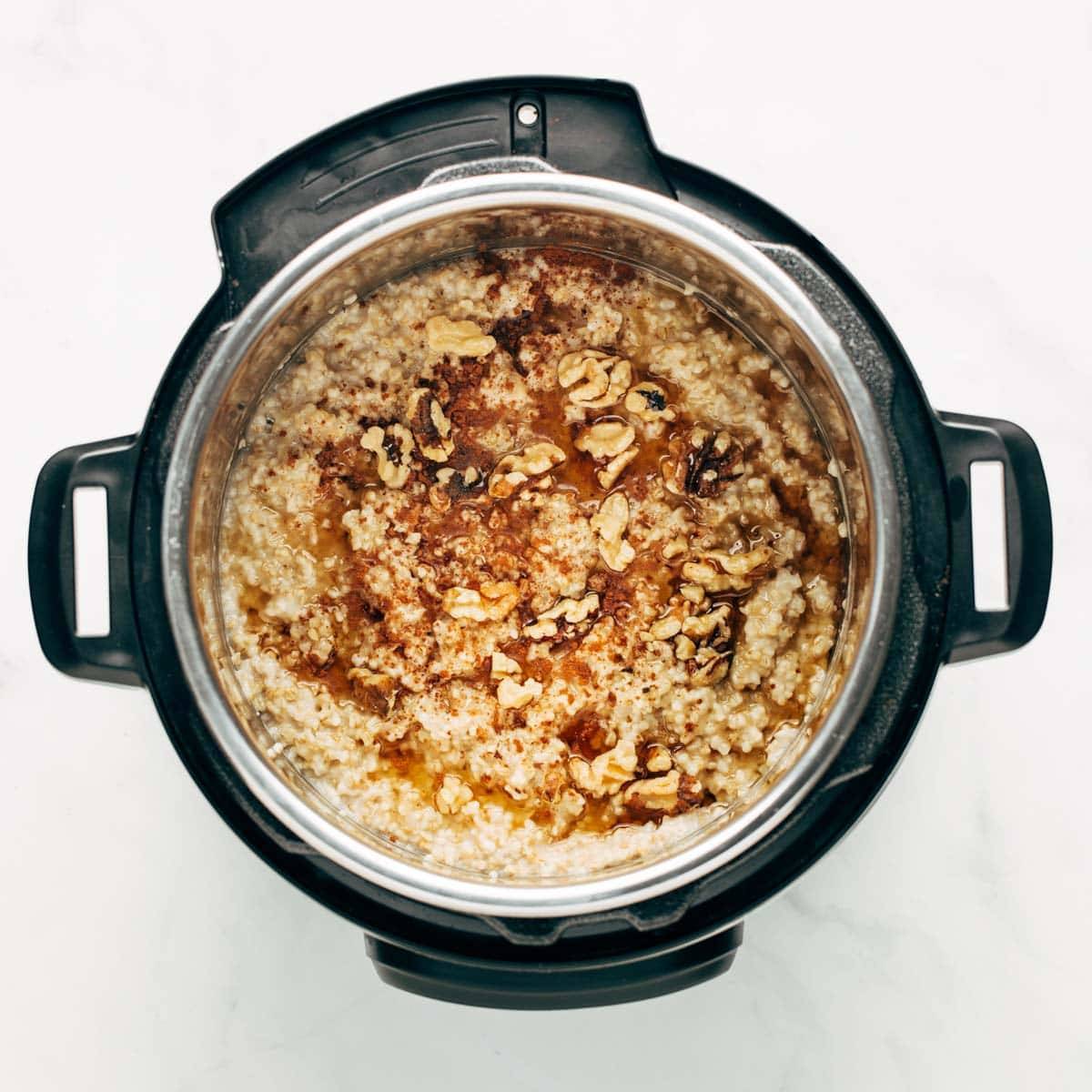 Making steel cut oatmeal in the Instant Pot is a no-brainer. No watching to see if your pot on the stove will boil over. No worrying about over or under cooking. No fear of burnt oatmeal stuck to the bottom of the pot. Just put the oats in the pot with water (or almond milk if you're feeling fancy) and cook. The result is a creamy, nutty pot of steel cut oats.
Click here to get this recipe from The Kitchn.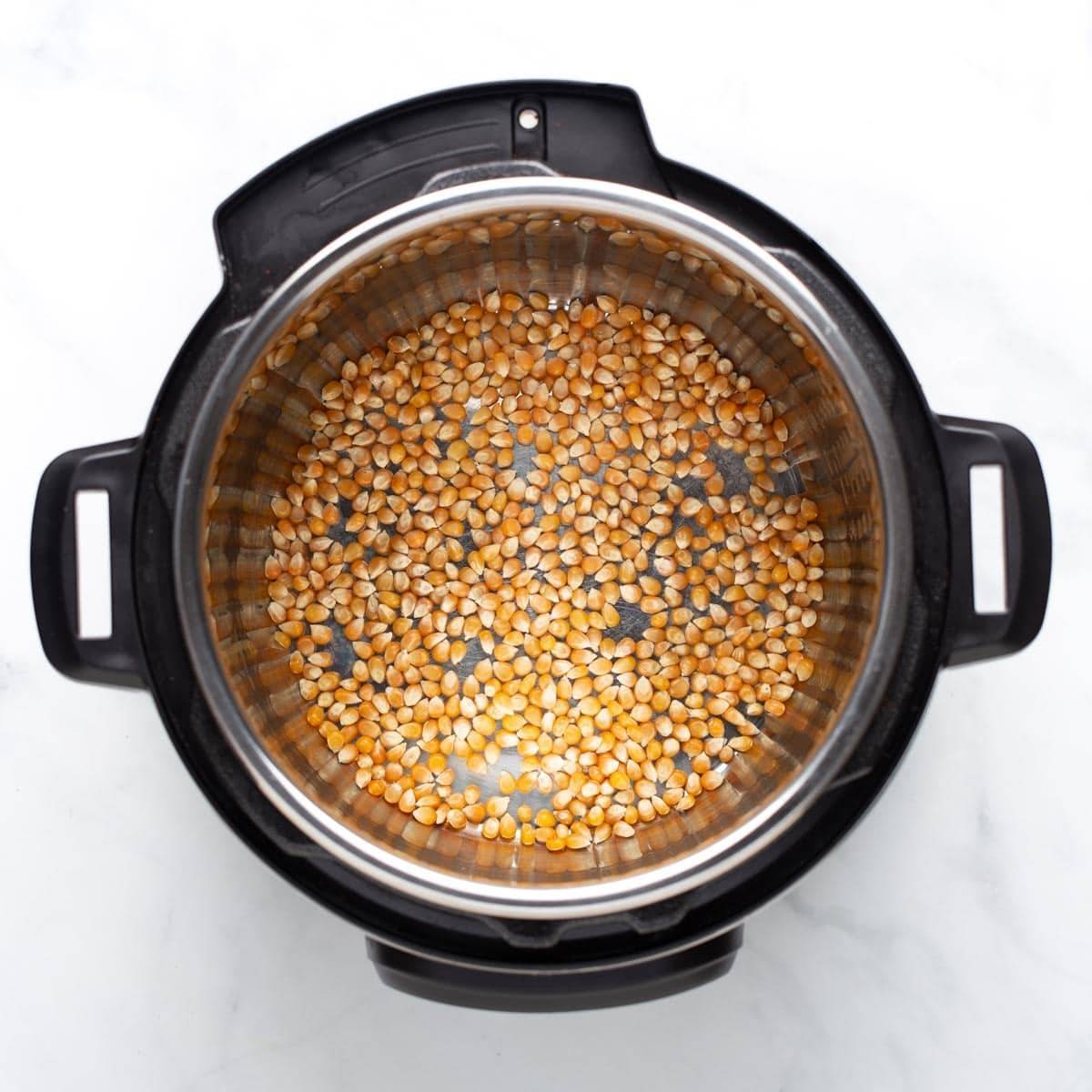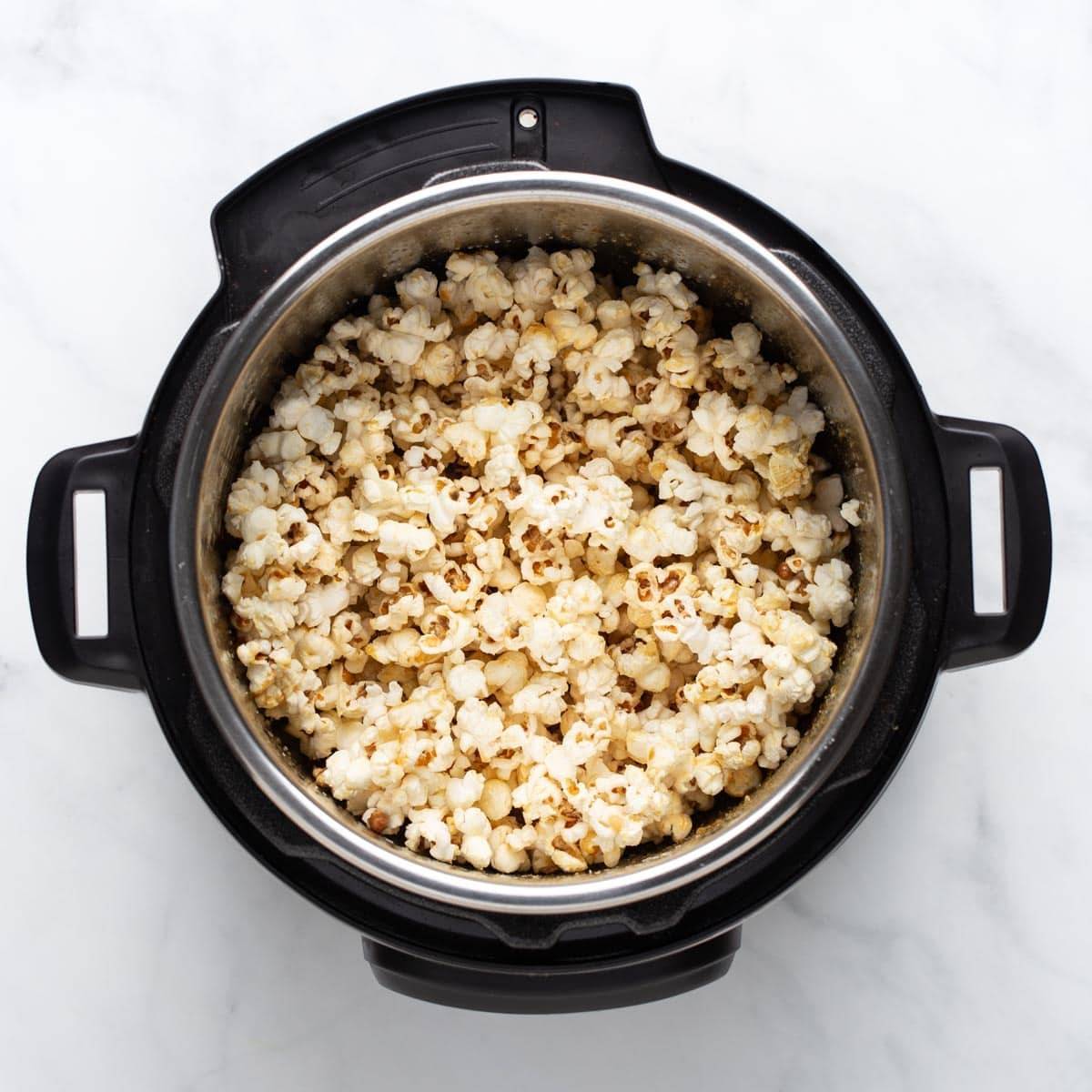 We're delving into snack territory! More specifically, POPCORN. Honestly, popping any type of popcorn in the Instant Pot is pretty slick, but we're partial to the sweet saltiness of kettle corn.
Click here to get this recipe from Sixth Bloom.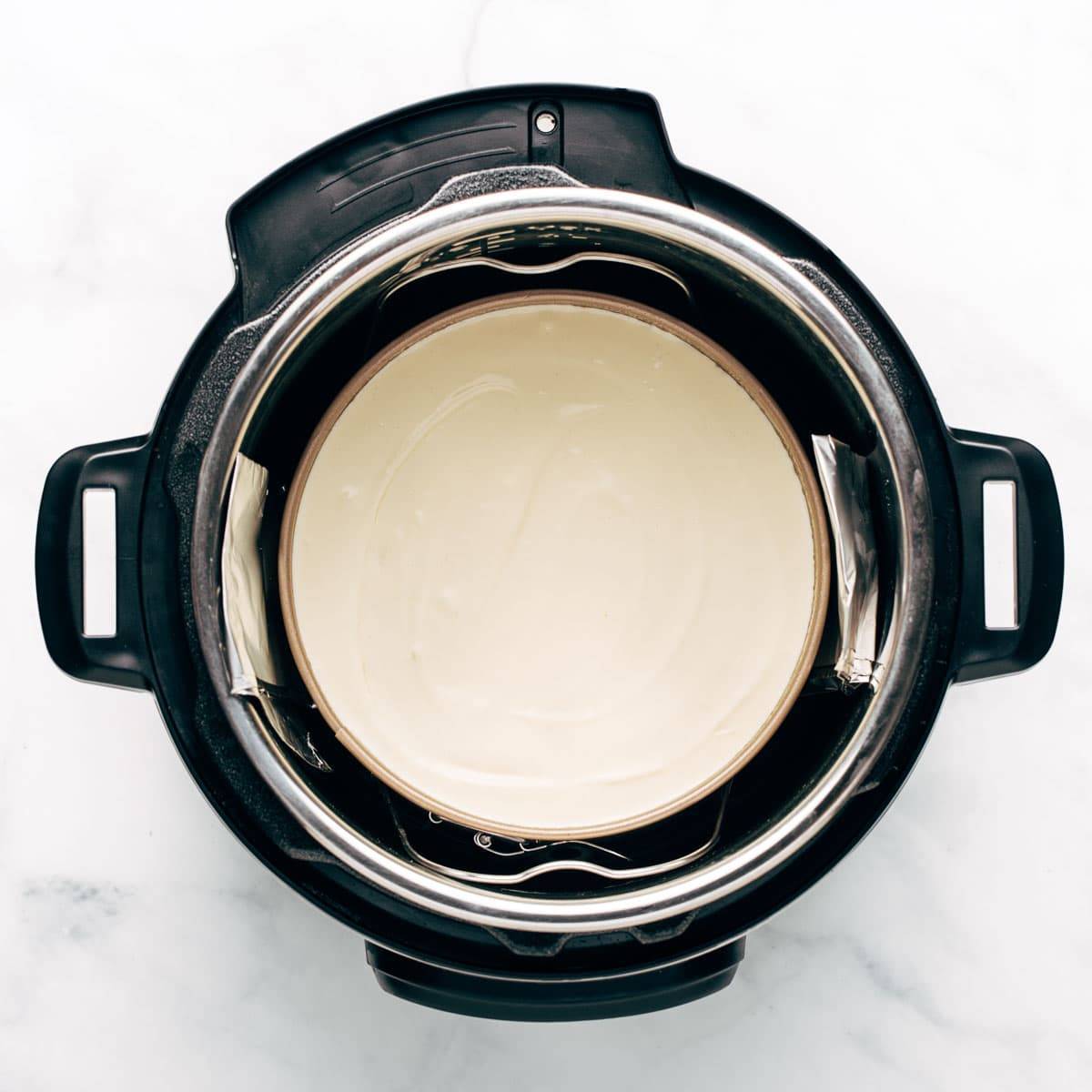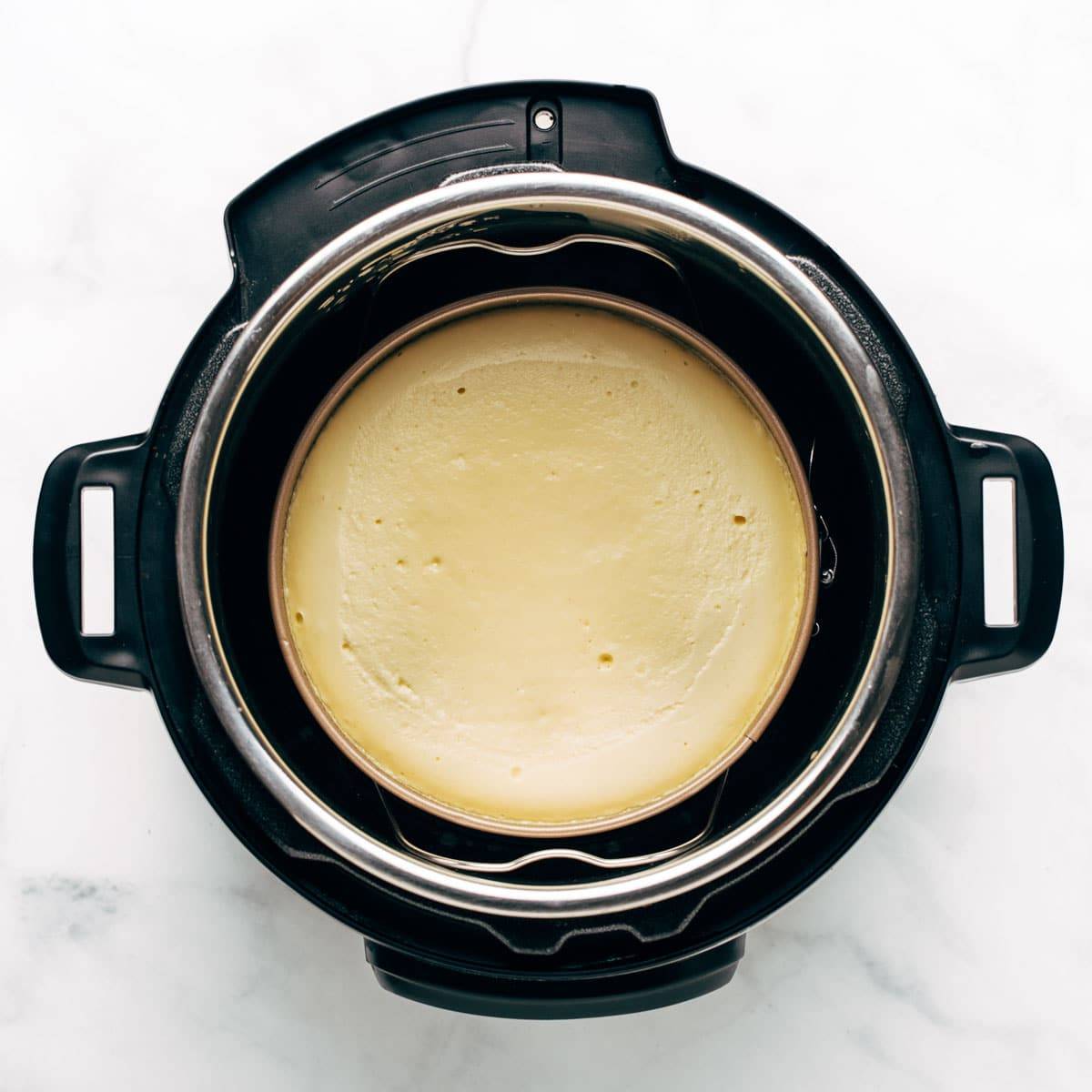 Well hello, cheesecake! This might be the most magical of ways we've got. Since the Instant Pot uses steam to cook, it makes for an over-the-top creamy cheesecake that's done in just 35 minutes. Also, this tiny little 7-inch springform pan is JUST TOO CUTE.
Click here to get this recipe from My Baking Addiction.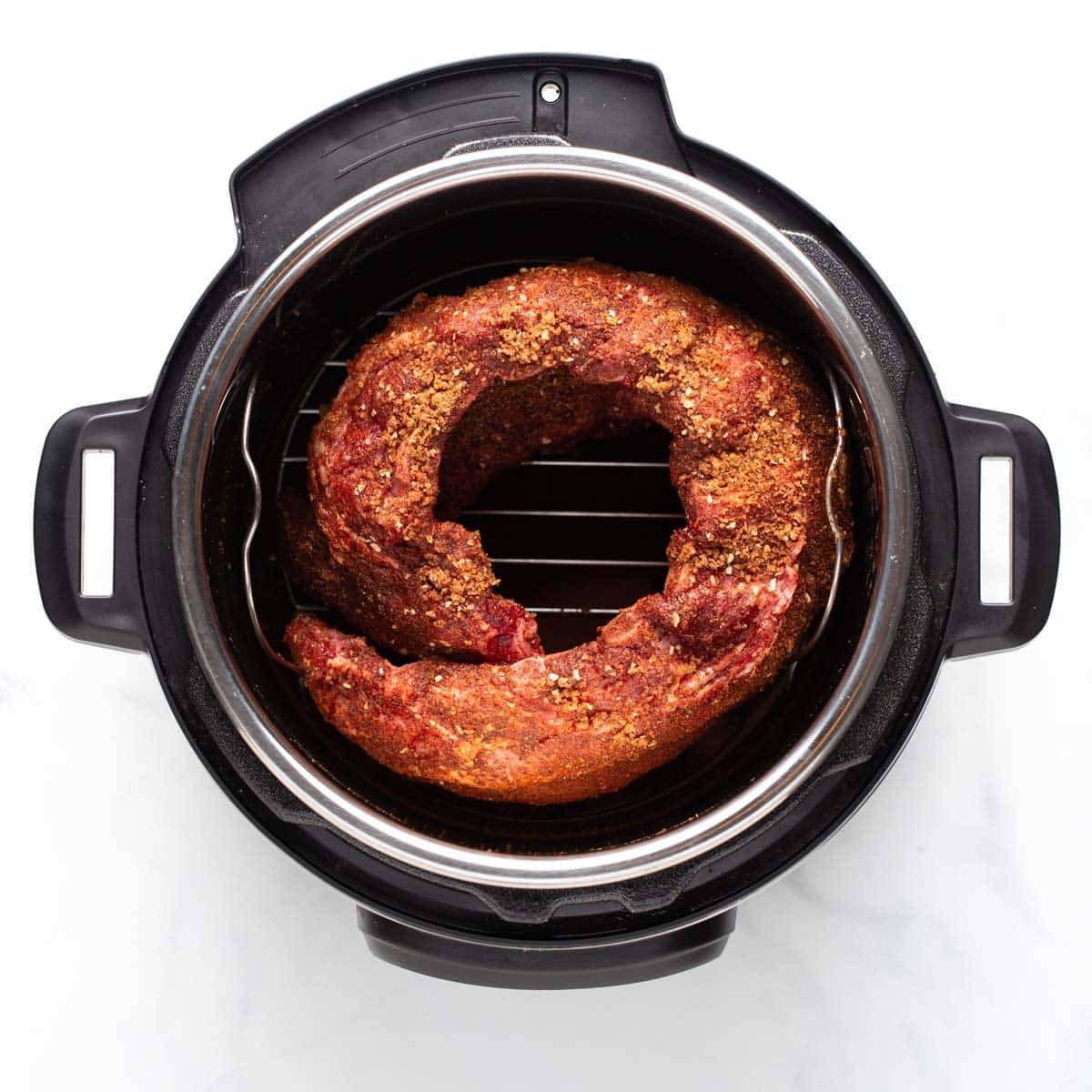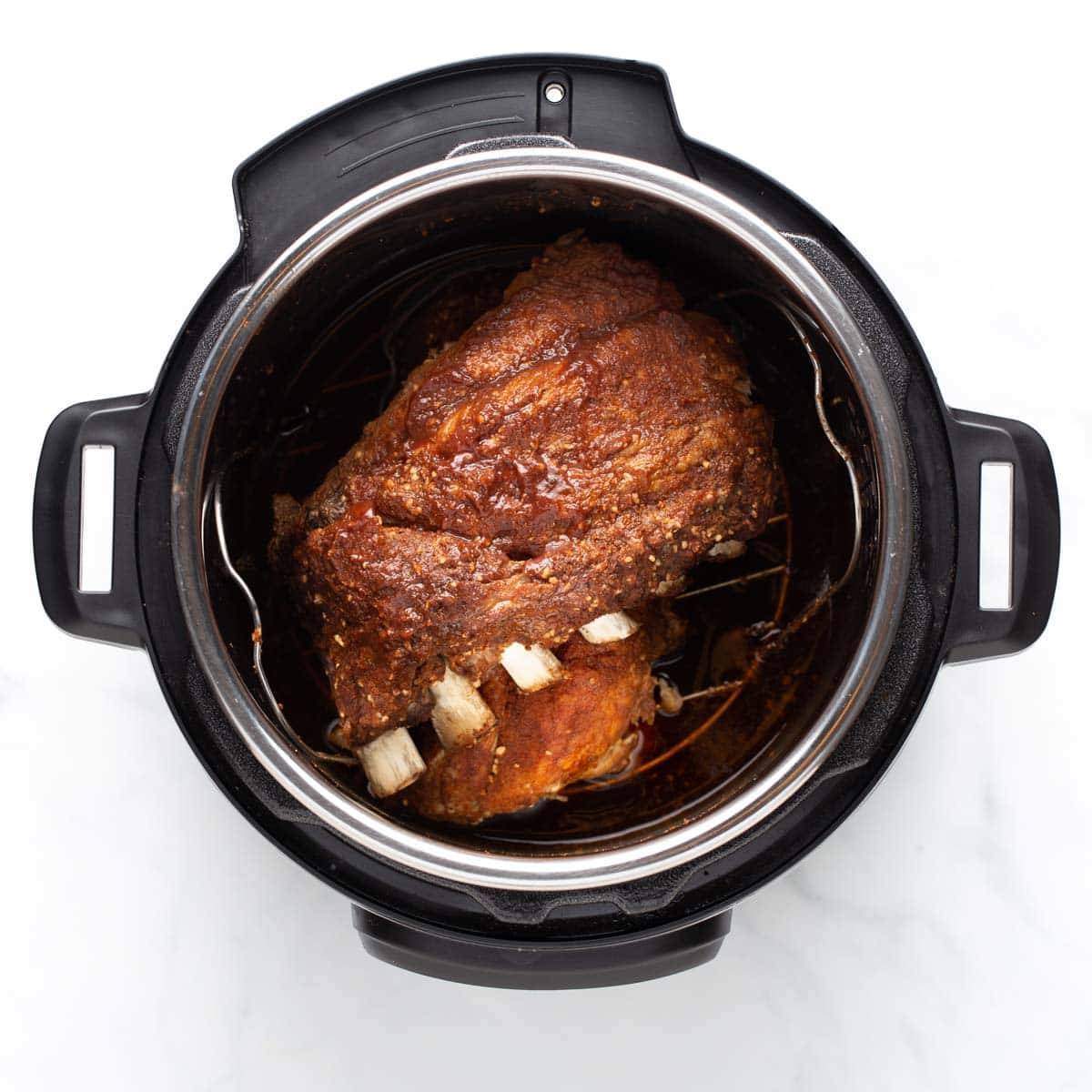 RIBS! Yes, we're serious. They take 5 minutes to prep then 30ish minutes of cook time. Pro tip: finish them with extra sauce under the broiler to take them over the top.
Click here to get this recipe from Spend with Pennies.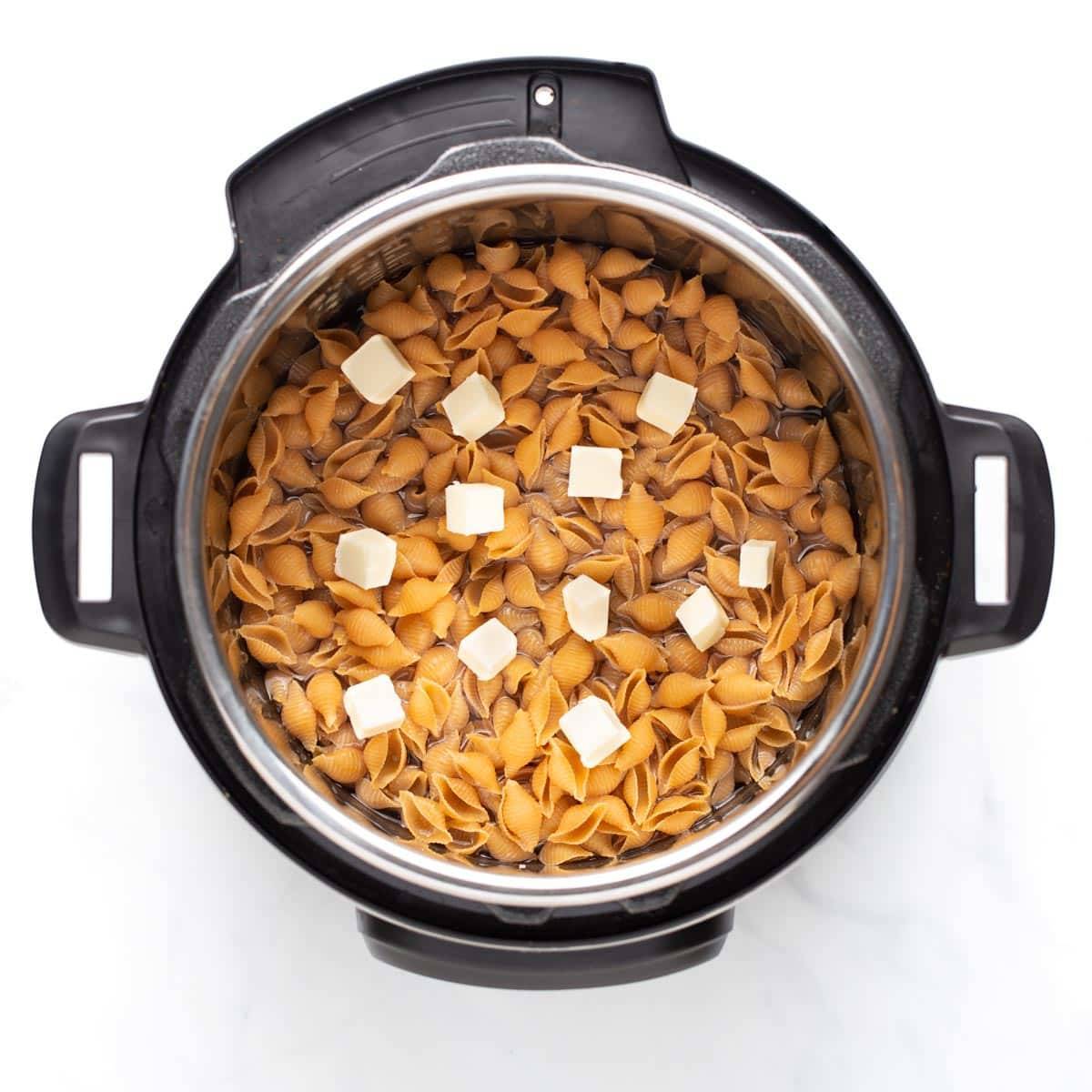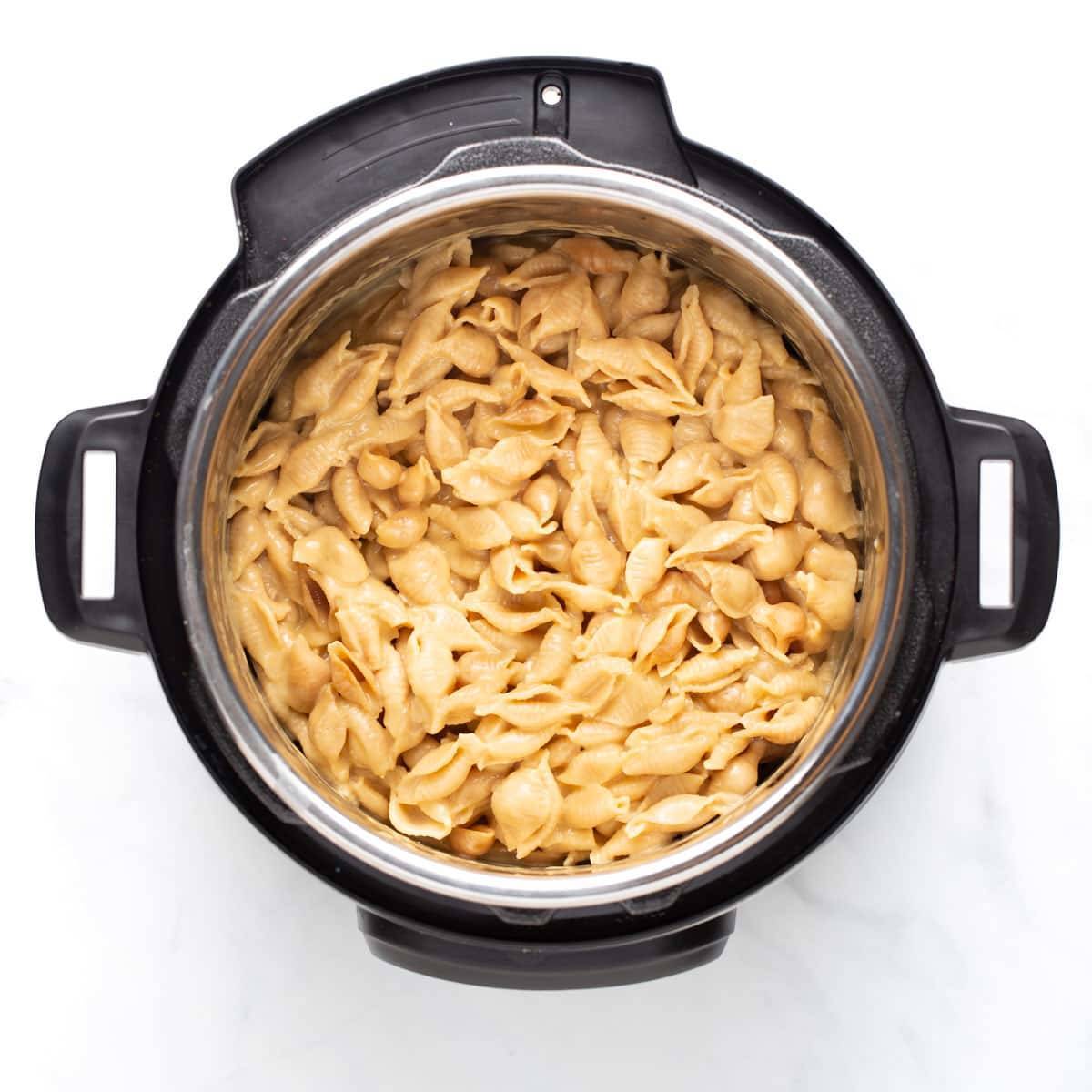 This dreamy Mac and Cheese is made with all real ingredients and it's faster than the boxed stuff. Honestly. SO fast. Just 5 ingredients and 4 minutes of cook time.
Click here to get this recipe.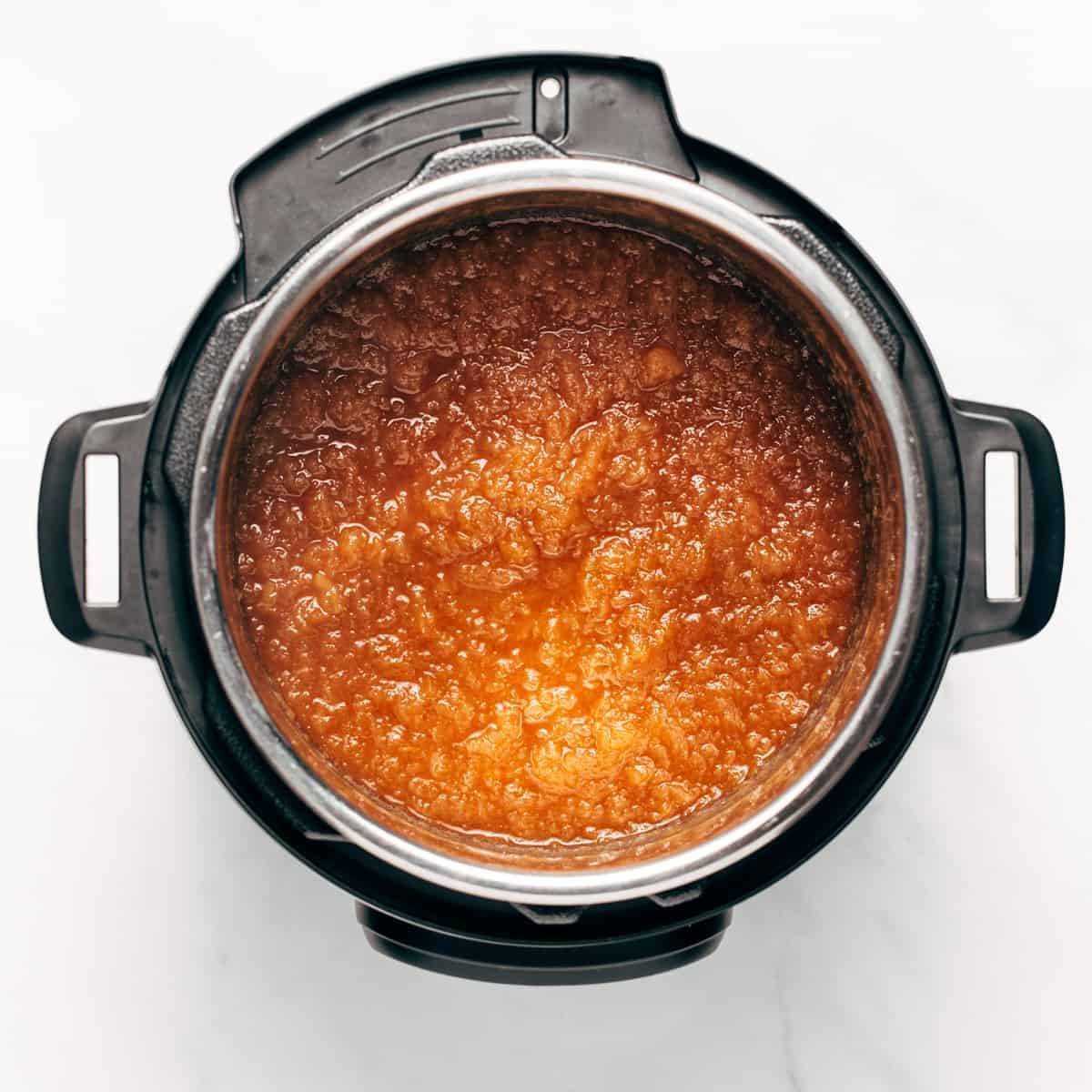 The best snack for kids and adults (and with cinnamon?? yes.). And instead of standing over a stove, simmering away, all you have to do is pop it all in the Instant Pot and let it do its work.
Click here to get this recipe from The Kitchn.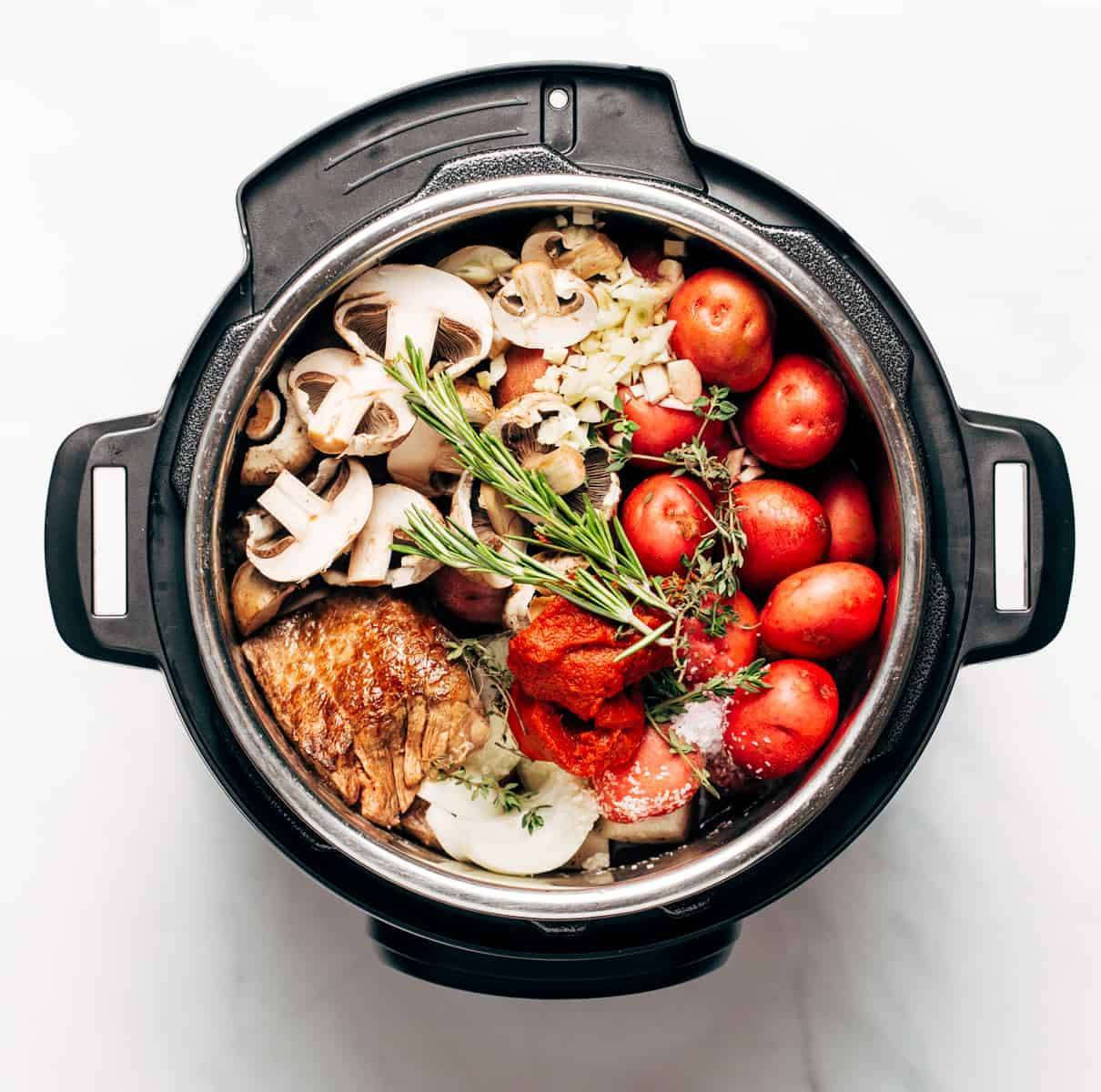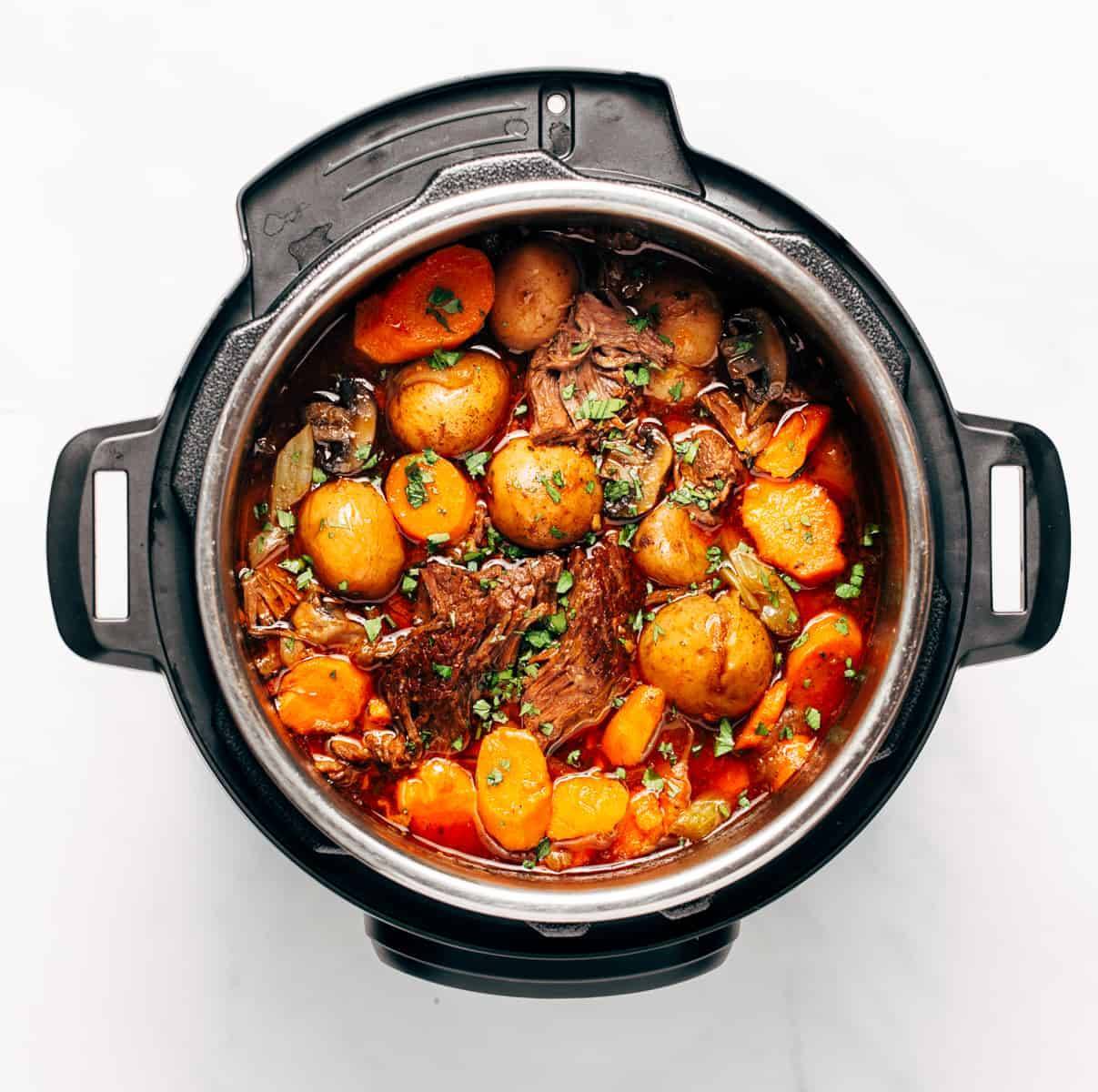 One of our new favorites this year, and honestly, better than any slow-cooked or braised pot roast in our book. Tender beef, perfect potatoes, earthy mushrooms, and a delicious made-in-the-same-pot gravy all over top.
Click here to get this recipe.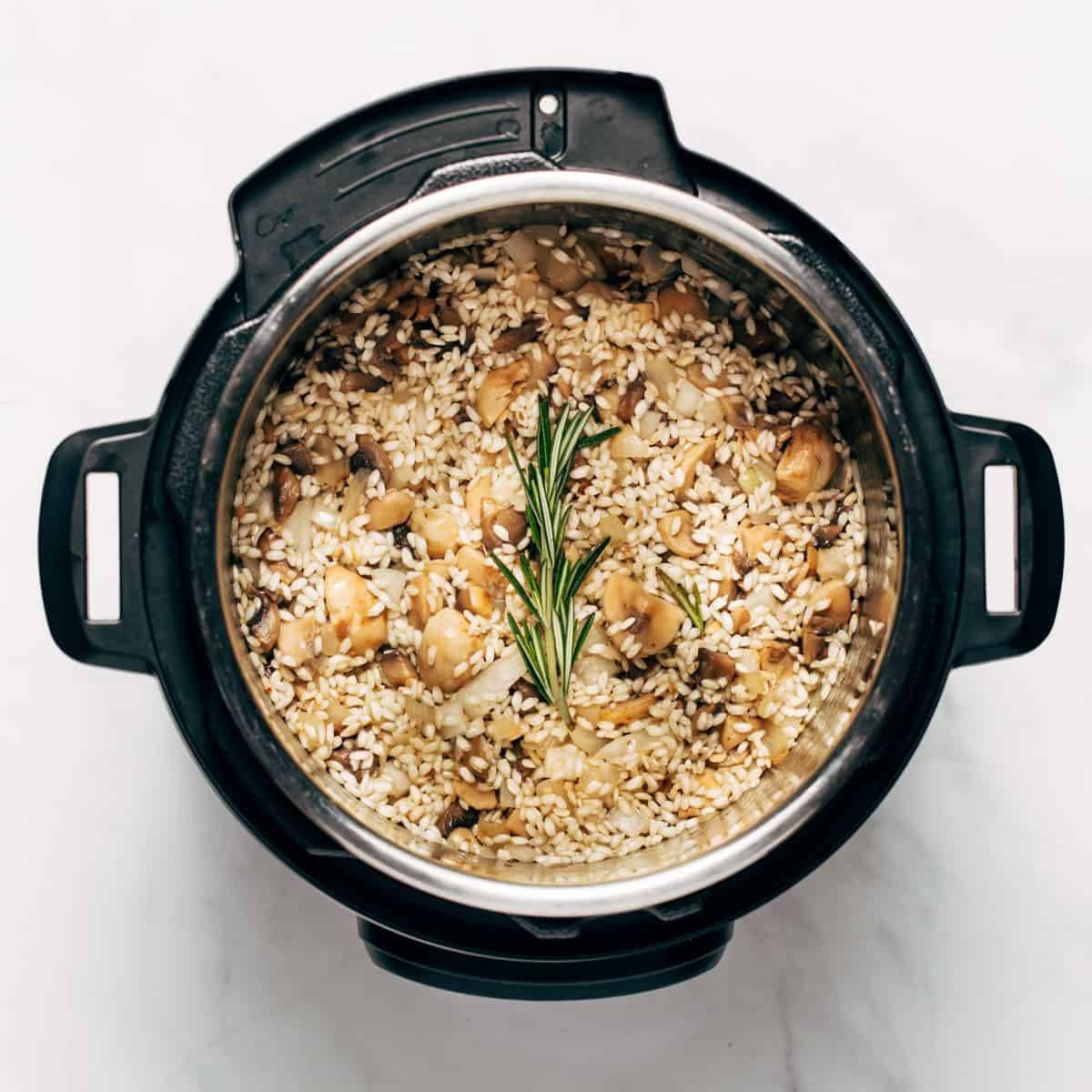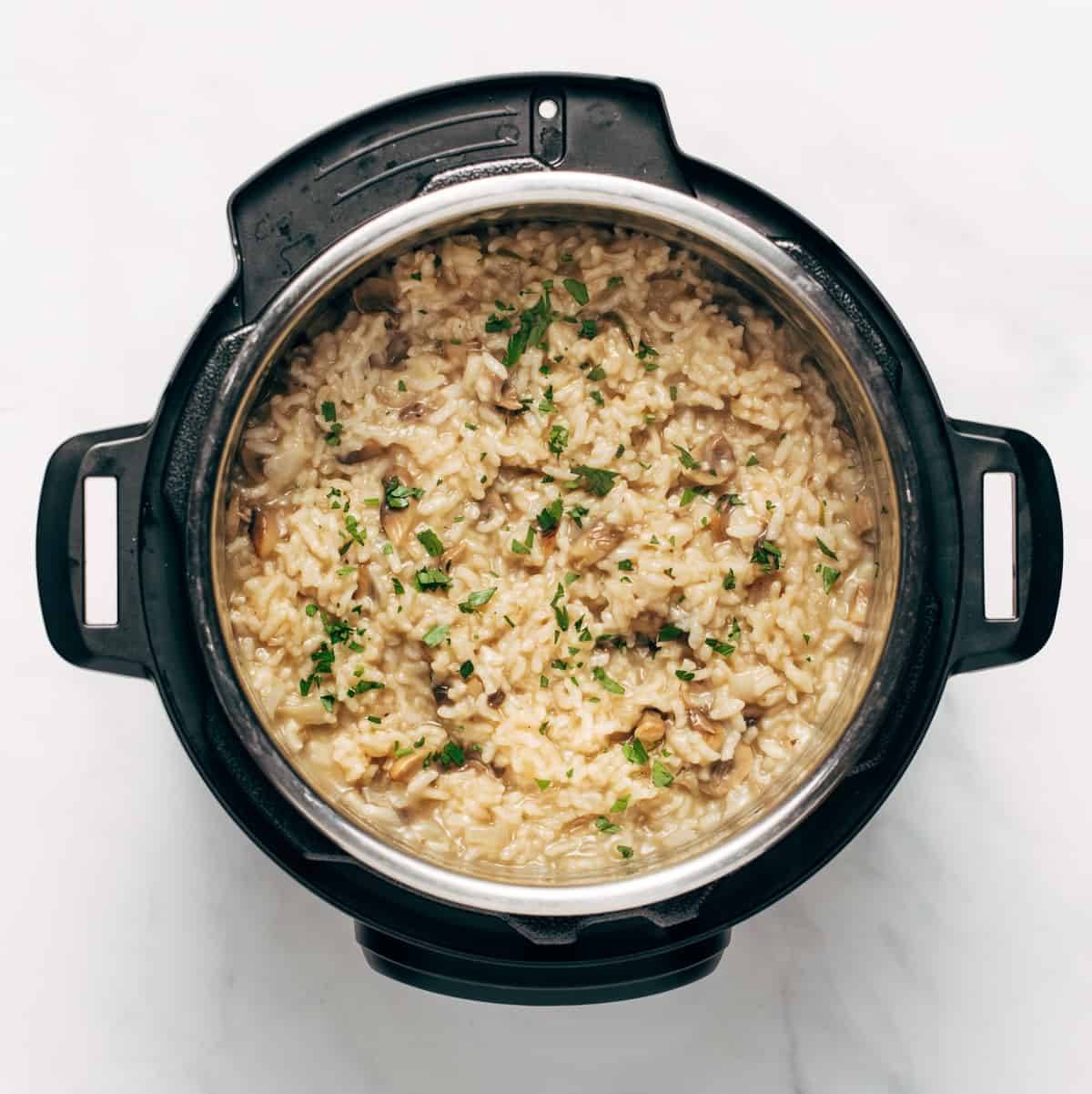 Woweeeee another *usually* high maintenance one transformed into zero maintenance. There's still nothing like a slow-simmered risotto on the stove, but honestly, you don't lose anything other than the experience with this one.
Click here to get this recipe from All Recipes.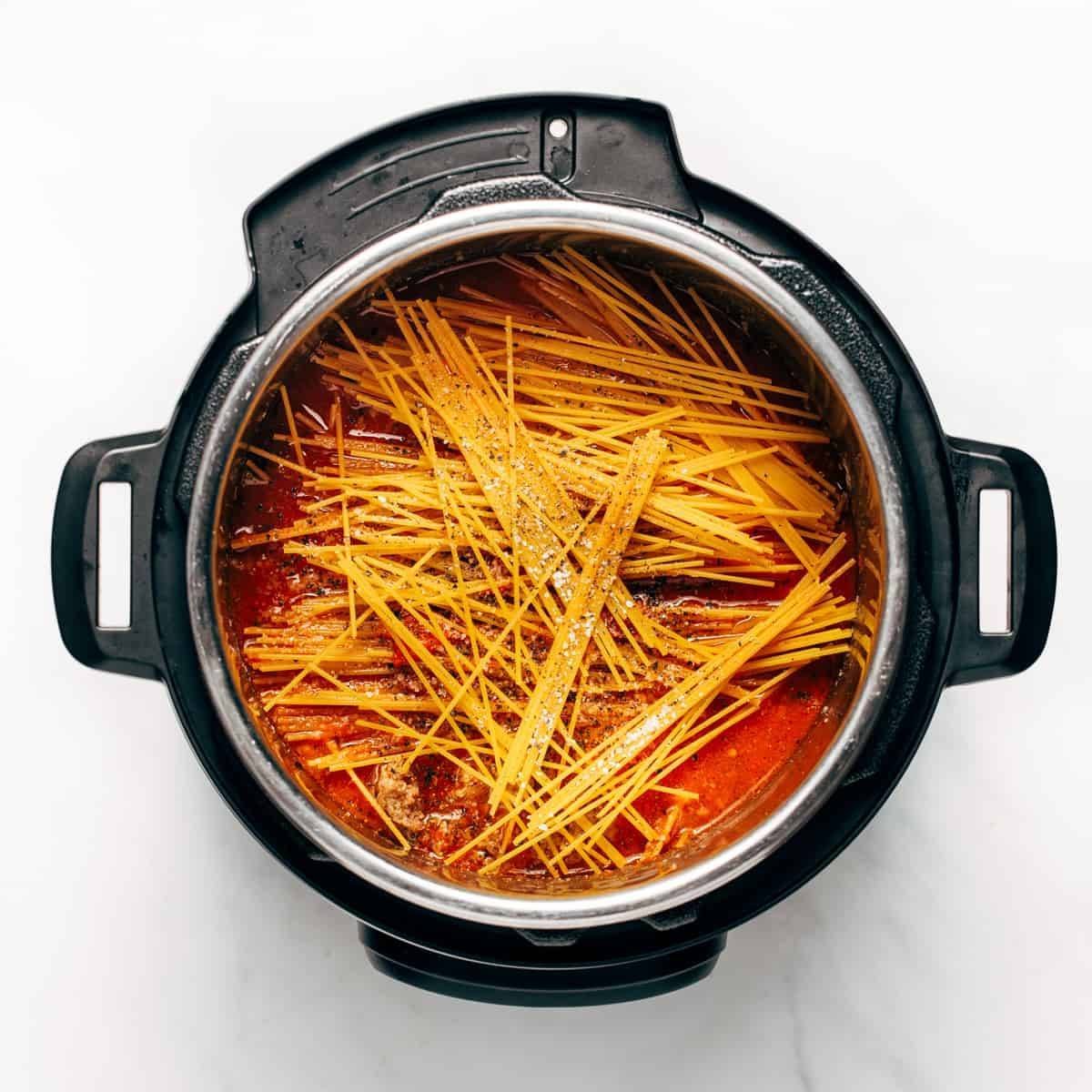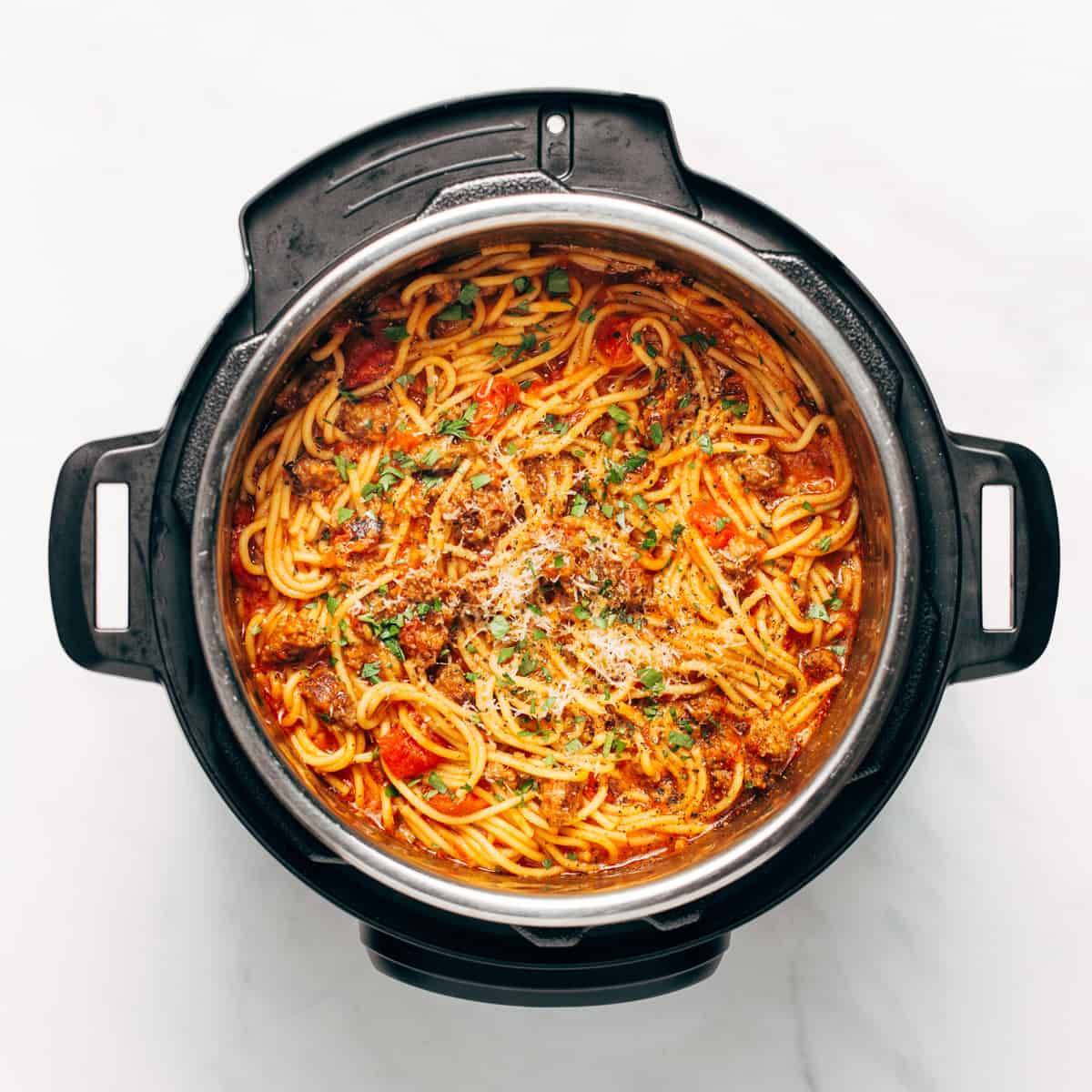 Spaghetti. In the Instant Pot!? Uh huh. As our recipe tester said: "Surprisingly delicious!" We'll take any opportunity for less-to-zero extra dishes, and this one takes the cake (er, pot).
Click here to get this recipe from The Salty Marshmallow.
---
Favorite Accessories For The Instant Pot
Your Instant Pot will come with what you'll need for most recipes, but if you want to fully immerse yourself into its wonders, you may want to pick up a few of these extras.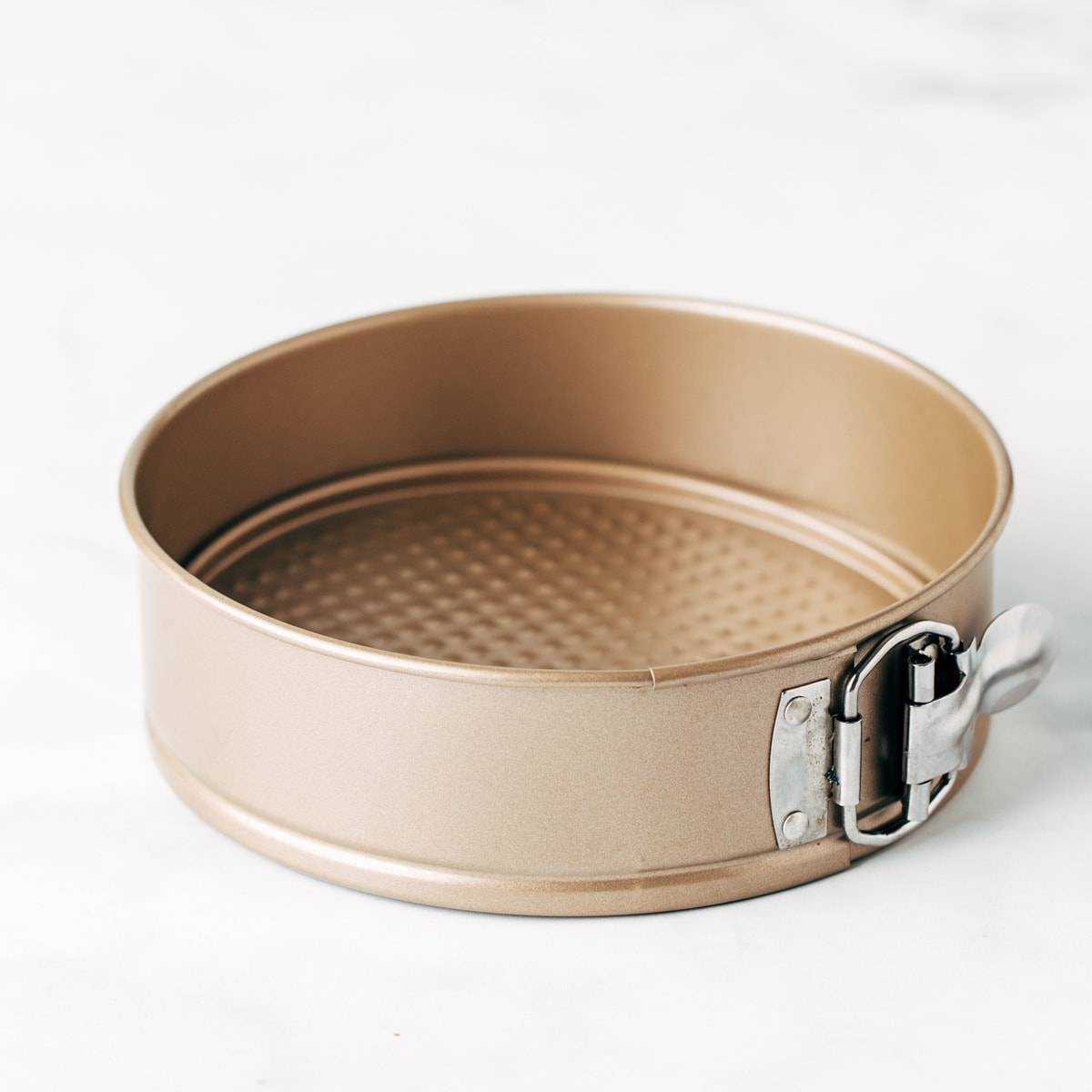 If you have ever made cheesecake before, then you know the magic of a springform pan! Cheesecake bliss to follow.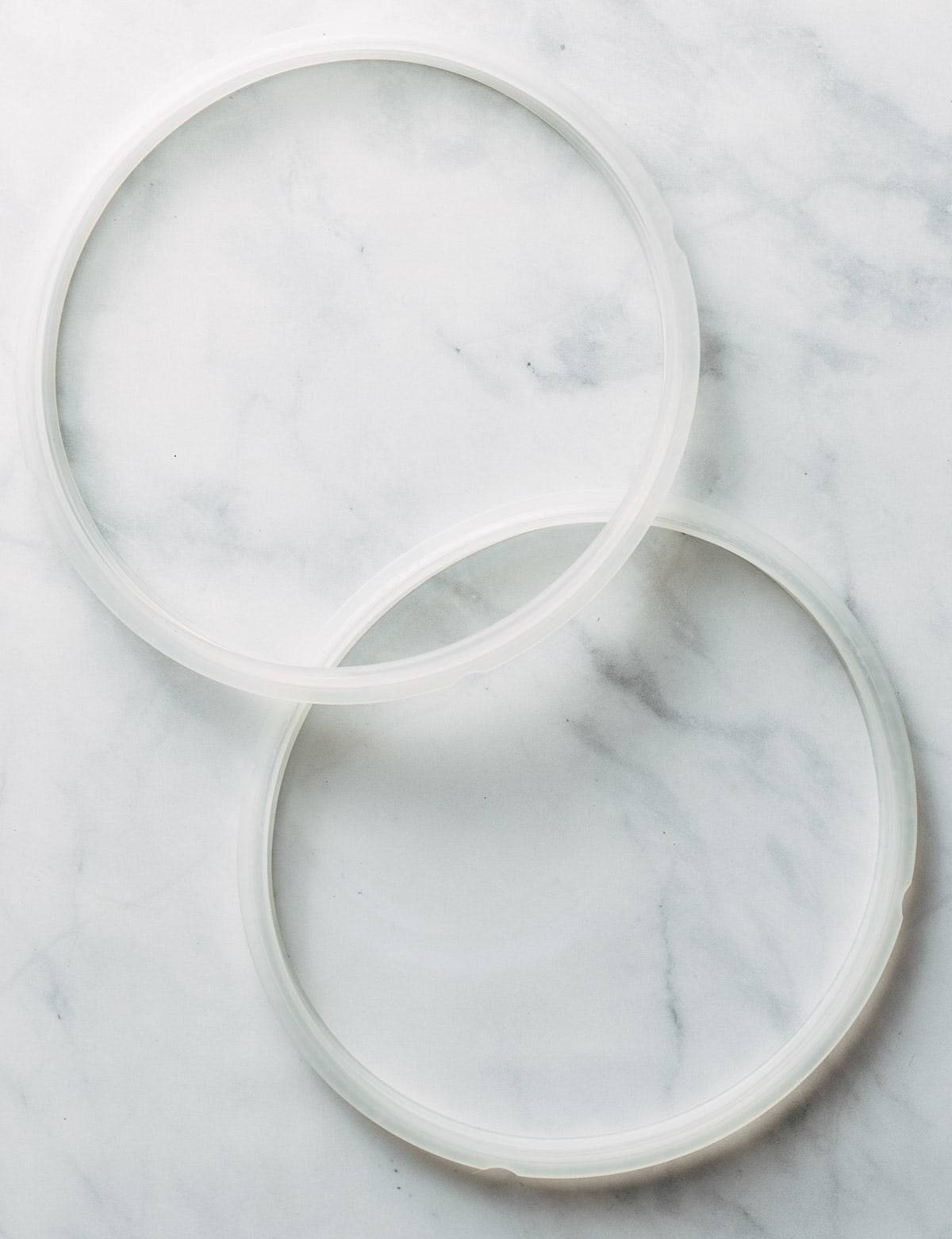 Yes, it's true that the Instant Pot comes with a silicone sealing ring, but it's a good idea to have a spare (or two!). If you use your Instant Pot for spicy chili or saucy meats, over time the silicone ring can become stained and hold onto some less-than-ideal "flavors" (totally yum, right?). If you are hoping to use your Instant Pot for both sweet and savory recipes, it's a good idea to have designated sweet and savory silicone rings.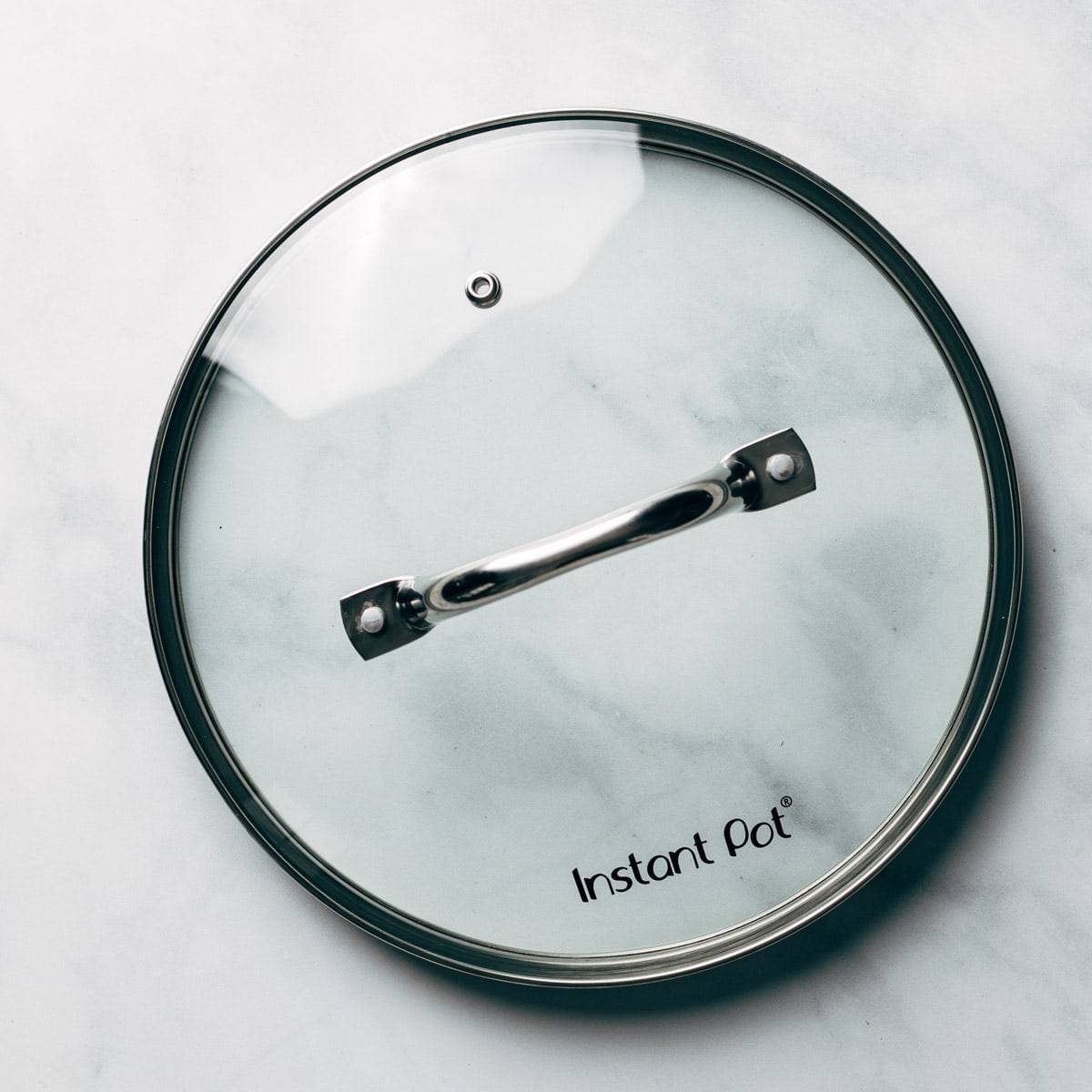 For when you want to turn your Instant Pot into a slow cooker! MAGIC. It also lets you see your food while it cooks which is essential for things like that homemade kettle corn above – which is one of our newest obsessions.
ALSO, you can swap out the pressure cooking lid with this one after cook time to make it easier to serve up pots of chili or even homemade apple cider. #winning
---
LOVE YOU FOREVER, INSTANT POT. ️  Here's where you can find the Instant Pot once more if you're feeling inspired.
And here's a collection of the best Instant Pot recipes we tried from all around the internet.
What else can it do that we're missing? We need to know.
The post 20 Magical Ways to Use Your Instant Pot appeared first on Pinch of Yum.