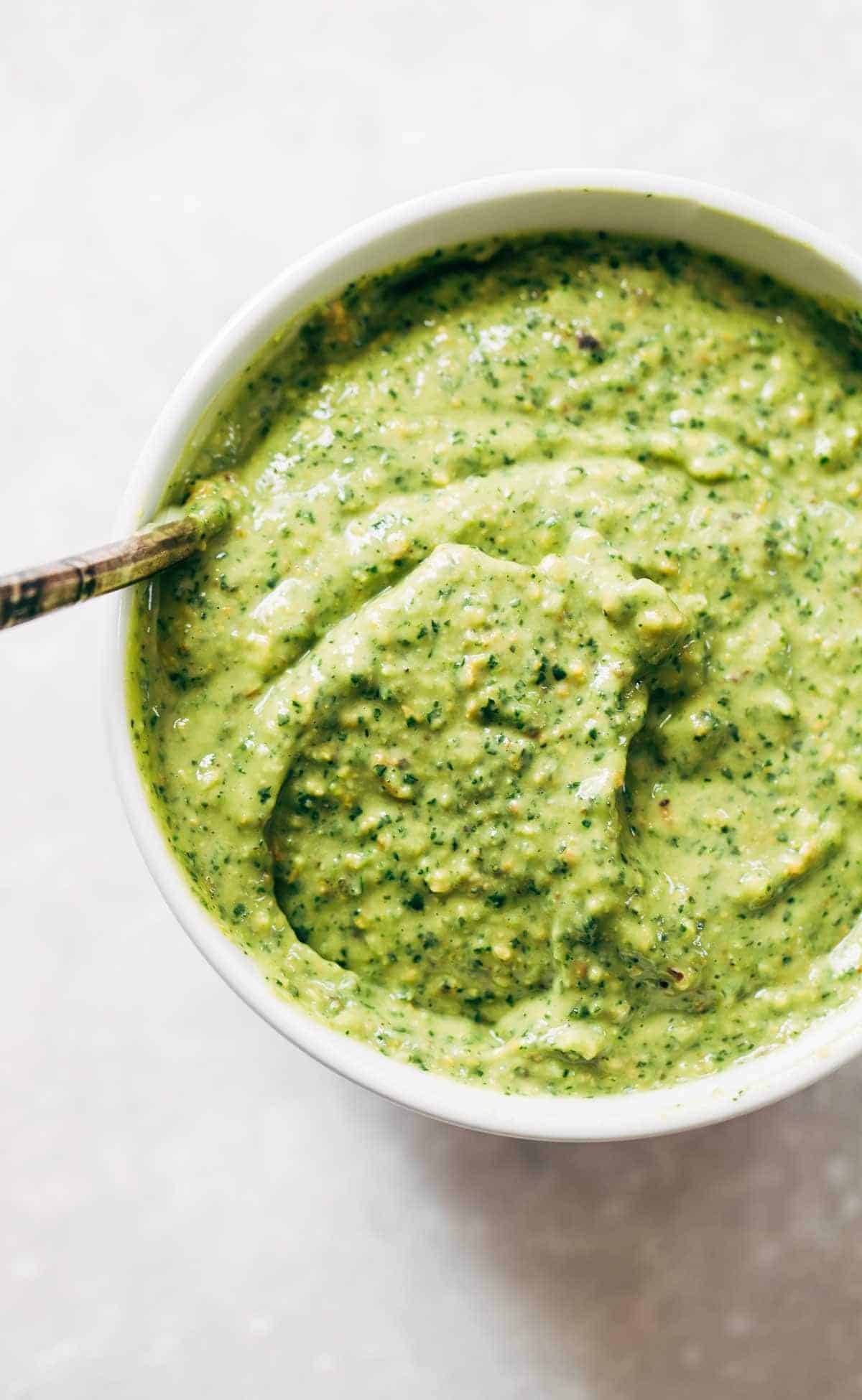 Magic Green Sauce? Made with all green foods // whipped up in five minutes // eaten every day for the rest of my life.
I've been just WAITING for the right time to share this sauce, and by waiting I do definitely mean hoarding.
Friends, readers, good sauce loving people of the world: let me introduce you to 5 Minute Magic Green Sauce.
Here's What We're Talking About
Loaded with avocados, garlic, parsley, cilantro, olive oil, jalapeño, lime juice, salt, and pistachios, it might be my favorite sauce (read: dressing, marinade, dip, spread) I've made ever ever ever. It's reminiscent of guacamole just because of the avocado-cilantro-lime thing, but the parsley, the pistachios, and the olive oil keep it from being decidedly Mexican in flavor and make it compatible with, I mean, literally, everything. Salads, chicken, chips and crackers, sandwiches, dipping vegetables, you name it.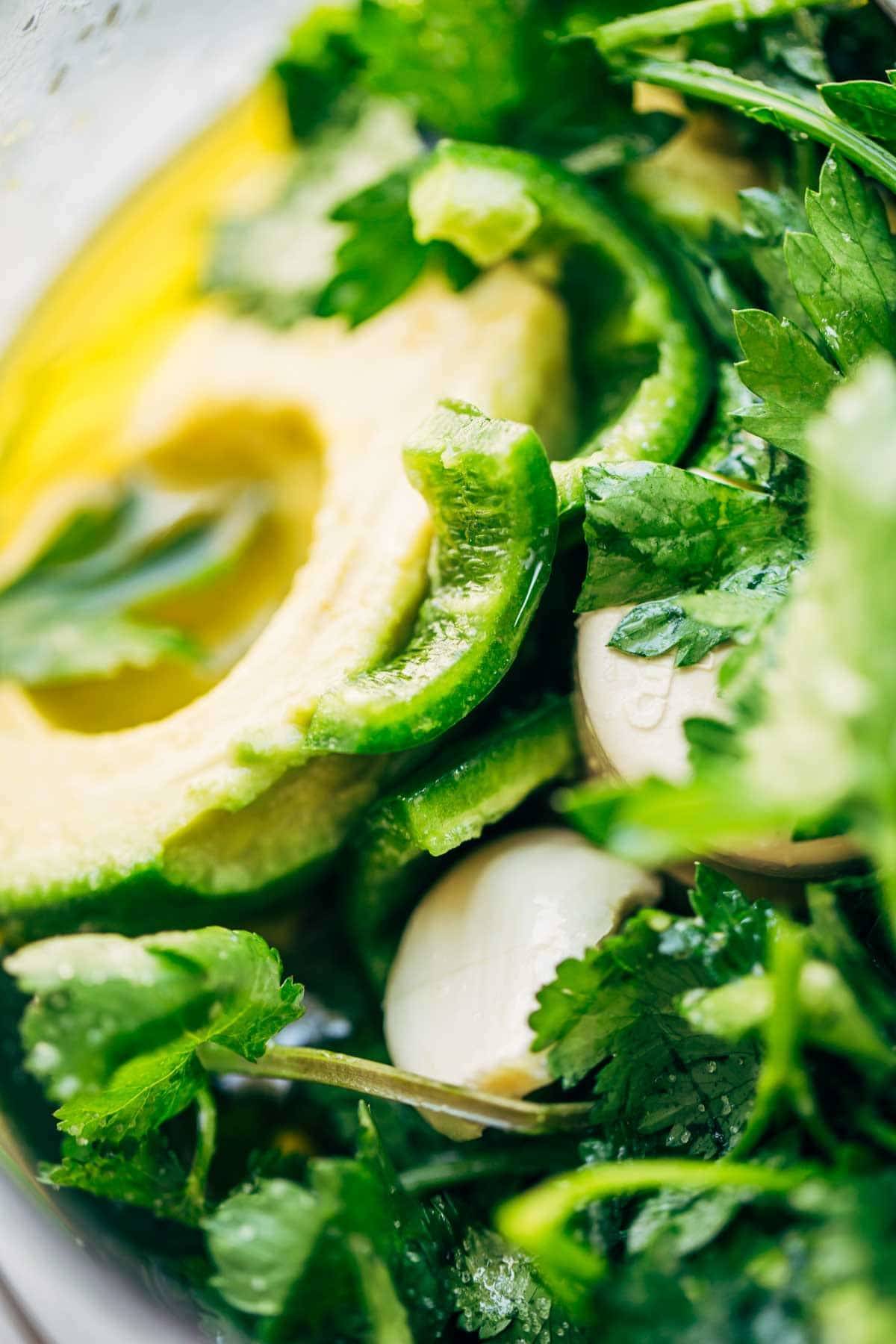 This Sauce Goes with Seriously Everything
This Magic Green Sauce is adaptable, quick, extremely yummy, and generally the love of my life. It can be anything: dressing, sauce, spread, dip, marinade –> you name it. It's going on everything I eat this week, from salads to quesadillas to just straight up chips and crackers. It has me licking out every last corner of my food processor and then telling people about it on the internet.
Time out for a second. I recently did a reader survey (check it here if you didn't get a chance to say your piece) and one or more of the comments I got on the Least Favorite Things About Pinch of Yum section was something like this: you make it sound like everything you make is your favorite thing.
Friends, I hate to be predictable, but I'd like take this moment to say that THIS SAUCE RIGHT HERE is my favorite thing.
Even if it means telling the truth about all my favorites, I have to talk-type honestly about The Food Feelings. ♡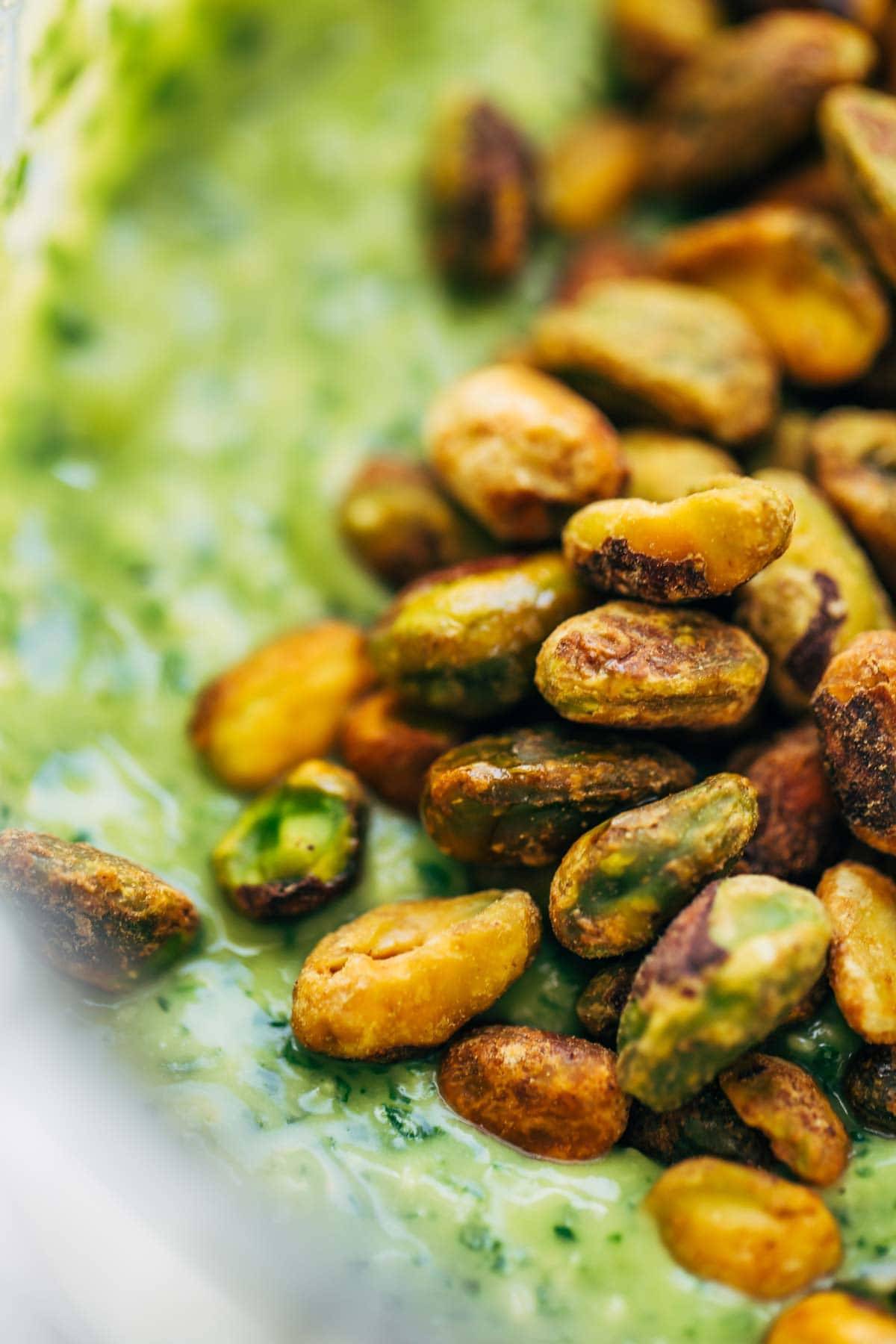 To anyone who was concerned about my too many favorite things, your concerns are valid. I can almost promise you that I will probably have another **FAVORITE** thing starting in, like, two seconds when I do my next recipe post, but that's kind of my job, right? To find all the food favorites and share them, like this one, which currently tops the list for the Recipes I Actually Make More Than Twice category.
I've already made this sauce an inappropriate number of times since it first came to life last week and I am not even going to tell you how many full mason jars I have of this in my fridge right now from a Magic Green Sauce Snapchat session frenzy with an excited Sage yesterday (okay fine 3).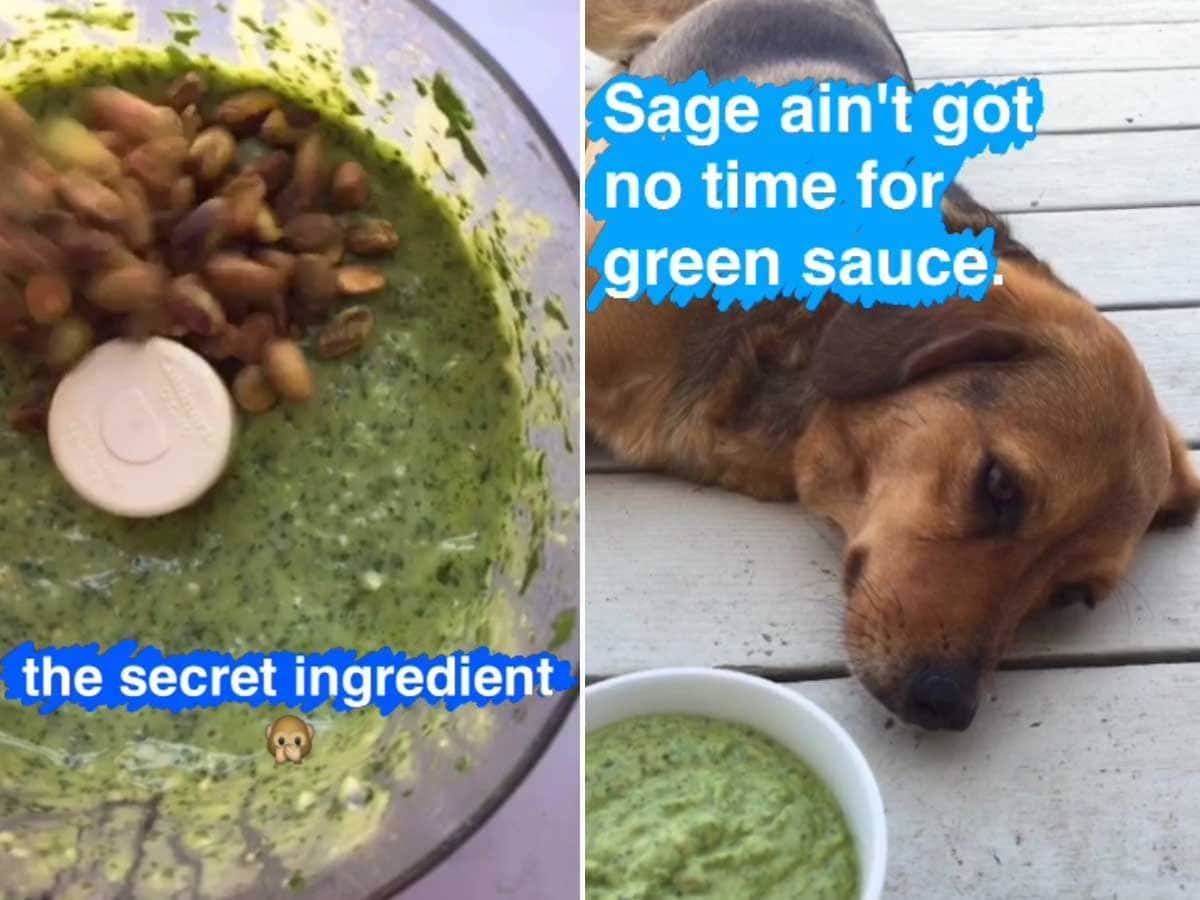 Which reminds me, how surprisingly fun is SnapChat?! I was once a hater, so if you're grumbling under your breath right now, I get it. I do get it.
But get over it and come hang out with me and all the preteens! If nothing else, FOR SAGE.
If you are following me on the SnapWorldUniverse (search pinchofyum!) let me just say, you are so kind and patient. I have zero percent of a clue what I'm doing and yet somehow it feels okay and maybe even fun to do these dorky, unpolished little videos of food and life and Sage and share them with my SnapFriends. <— Is that the right way to say that? I'm almost 29 which is almost 30, okay? Just let me be old.
A few of you have even snapped ME pictures of your Pinch of Yum dinners and/or recipe questions. Like, sent them directly to me. And I might have squealed and run into the next room and told Bjork about it in detail because social media makes me cray like that.
Okay, that sauce tho!
Coming atcha like a dark horse: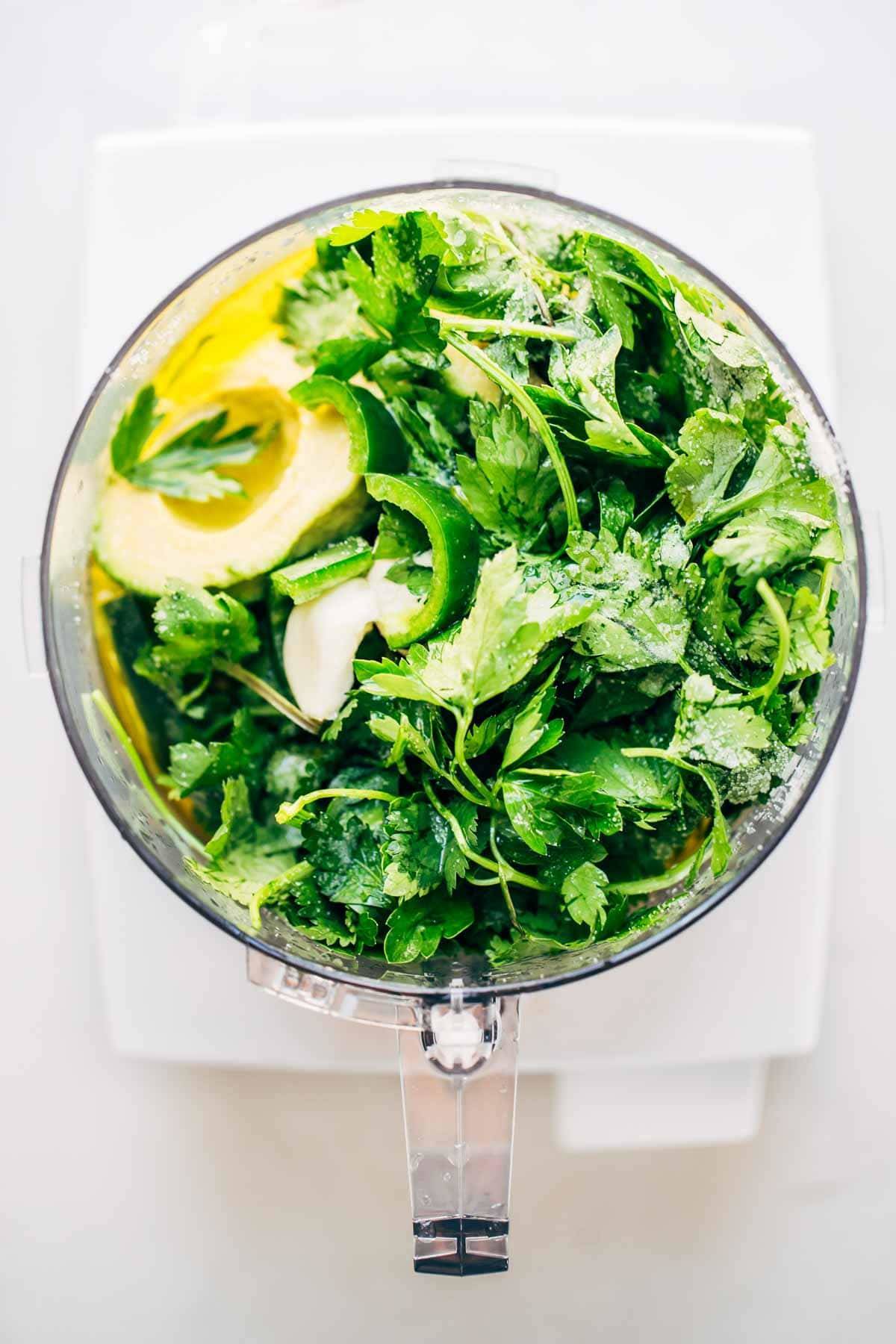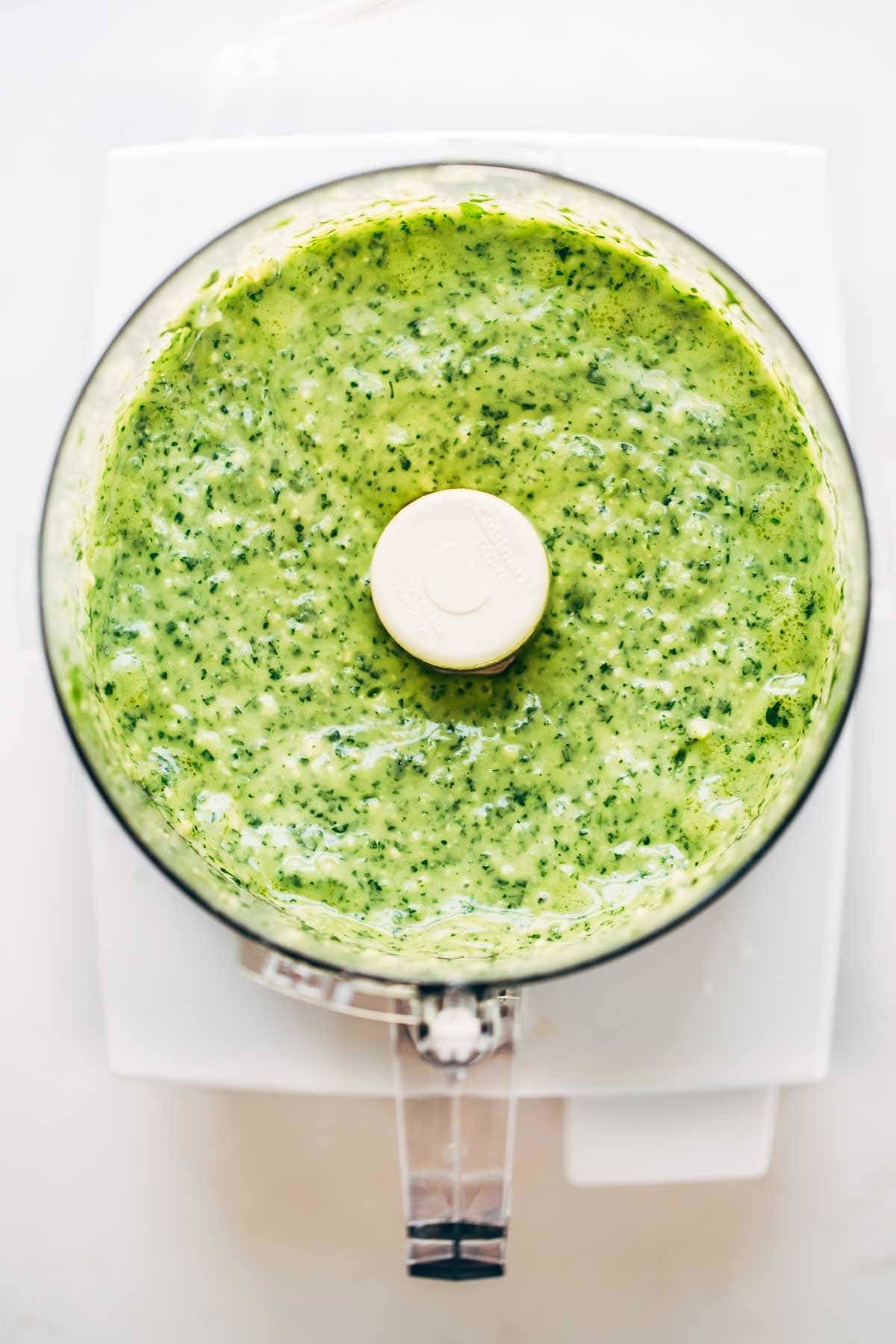 And just like that, you have yourself an Everything Sauce.
A 5 Minute Magic Green Sauce that can be a dressing for your favorite salad or a sauce for your chicken or a rockin' chip dip for that party you're hosting tonight with you, yourself, and your sweats in front of the TV. Oh my word, you're doing one of those, too? WE'RE TWINS.
A Totally Vegan Sauce
It's totally by accident that this magic green sauce is vegan (!!), but I'd say that's a pretty happy accident.
All plants. All green. All the best tangy lime flavor with the creamy avocado and the punchy garlic and the textured herbs and nuts and, obviously, a hit of salt…
Ahhhh.
And all's right in the world.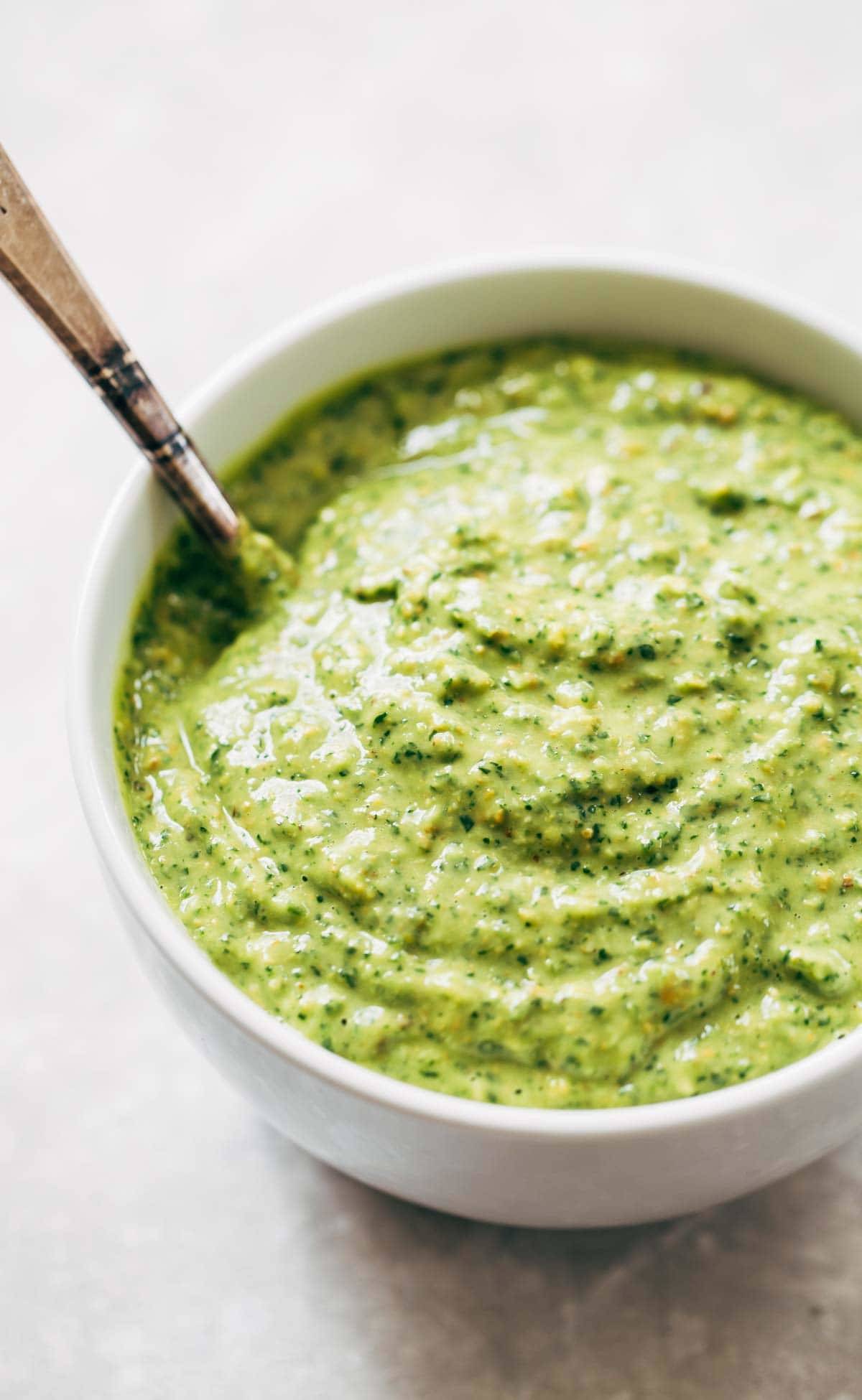 Magic Green Sauce: FAQs
Any other nuts I can sub? I'm fresh out of pistachios.
I did make this with other types of nuts like walnuts and almonds and it worked just fine, but the taste wasn't as good IMHO. If you can find shelled pistachios, it's worth the splurge!
I have a nut allergy! What else can I use?
Give it a whirl with sunflower seeds!
I really don't like the taste of cilantro. What should I use instead?
You could use more parsley or even sub fresh basil. It'll just give the sauce a little bit of a different, albeit still delicious, flavor!
Prefer To Watch Instead Of Read?
Print
5 Minute Magic Green Sauce
---
Author:

Pinch of Yum
Total Time:

10 minutes

Yield:

makes about 2 cups (8 servings) – serving size 1/4 cup
Description
5 Minute Magic Green Sauce – SO AWESOME. Totally vegan and made with easy ingredients like avocado, olive oil, cilantro, lime, garlic, and parsley! 
---
1

avocado

1

cup

packed parsley and cilantro leaves (combined)

1

jalapeno, ribs and seeds removed

2

cloves garlic
juice of

one

lime (or

two

– get lots of limey goodness in there!)

1/2

cup

water

1/2

cup

olive oil

1 teaspoon

salt

1/2

cup

pistachios (you can sub other nuts – see FAQs)
---
Pulse all ingredients – except pistachios – in a food processor until incorporated.

Add pistachios and pulse until mostly smooth (depends on what consistency you want).

Serve as a dip, spread, or sauce — or add additional water or oil to thin the sauce for use as a dressing or a marinade.

Equipment
The equipment section may contain affiliate links to products we know and love.
Prep Time:

5 mins

Cook Time:

5 mins

Category:

Sauce

Method:

Blend

Cuisine:

American
Keywords: green sauce, avocado sauce, pistachio sauce
Recipe Card powered by
Pile This Green Goodness On Top Of These Faves
---
Time To Show You Off!
Tag @pinchofyum on Instagram for a chance to be featured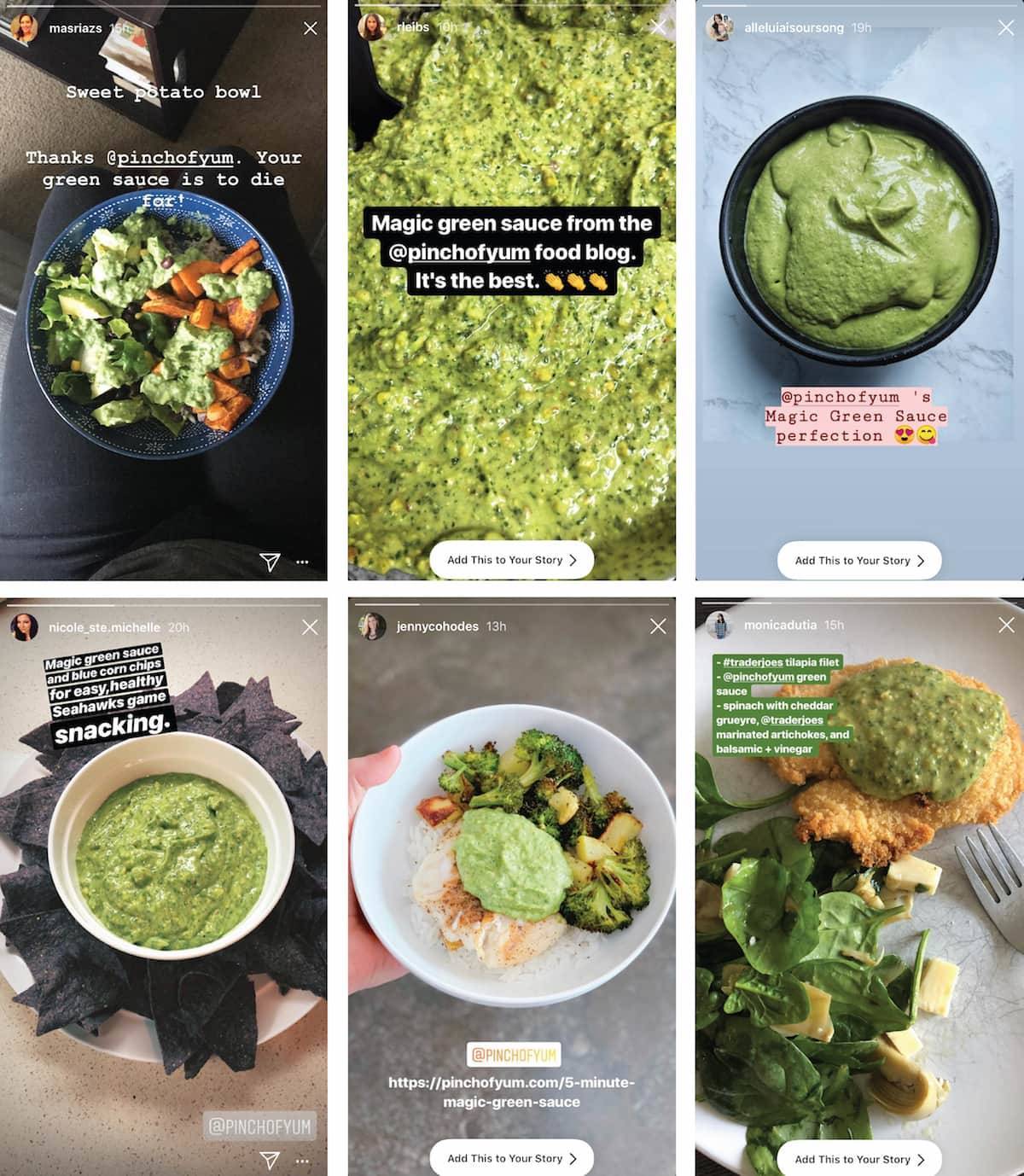 ---
One More Thing!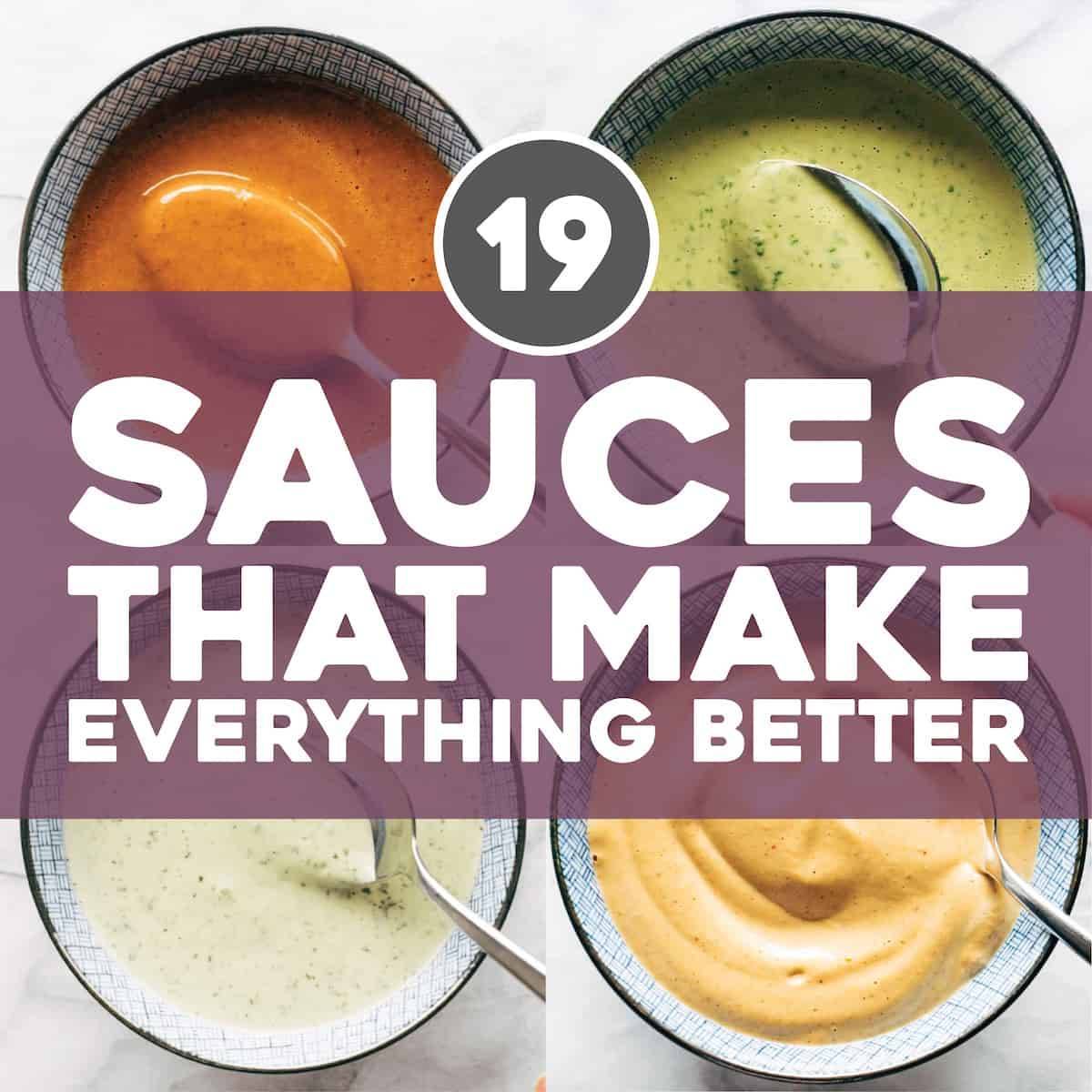 This recipe is part of our Sauces That Make Everything Better roundup. Check it out!
The post 5 Minute Magic Green Sauce appeared first on Pinch of Yum.