Best Recipes to Make Before the End of 2019
Fun fact: at the time this is written, there are almost 1,000 recipes on Pinch of Yum. ONE THOUSAND RECIPES. That's enough for a different recipe every day for like…almost three years? Woah.
Right now, life is a mix of busy busy busy but also whimsy and magical, and sometimes you just need someone to tell you what to eat around the holidays. We have options (930, to be exact) but there are a few that we just keep coming back to.
They're the basic, yummy, (mostly) un-fussy recipes that become your weeknight/every night standbys. Some might be tried-and-true, and some brand new.
Either way: these are the recipes that are begging to be made before 2019 comes to a close.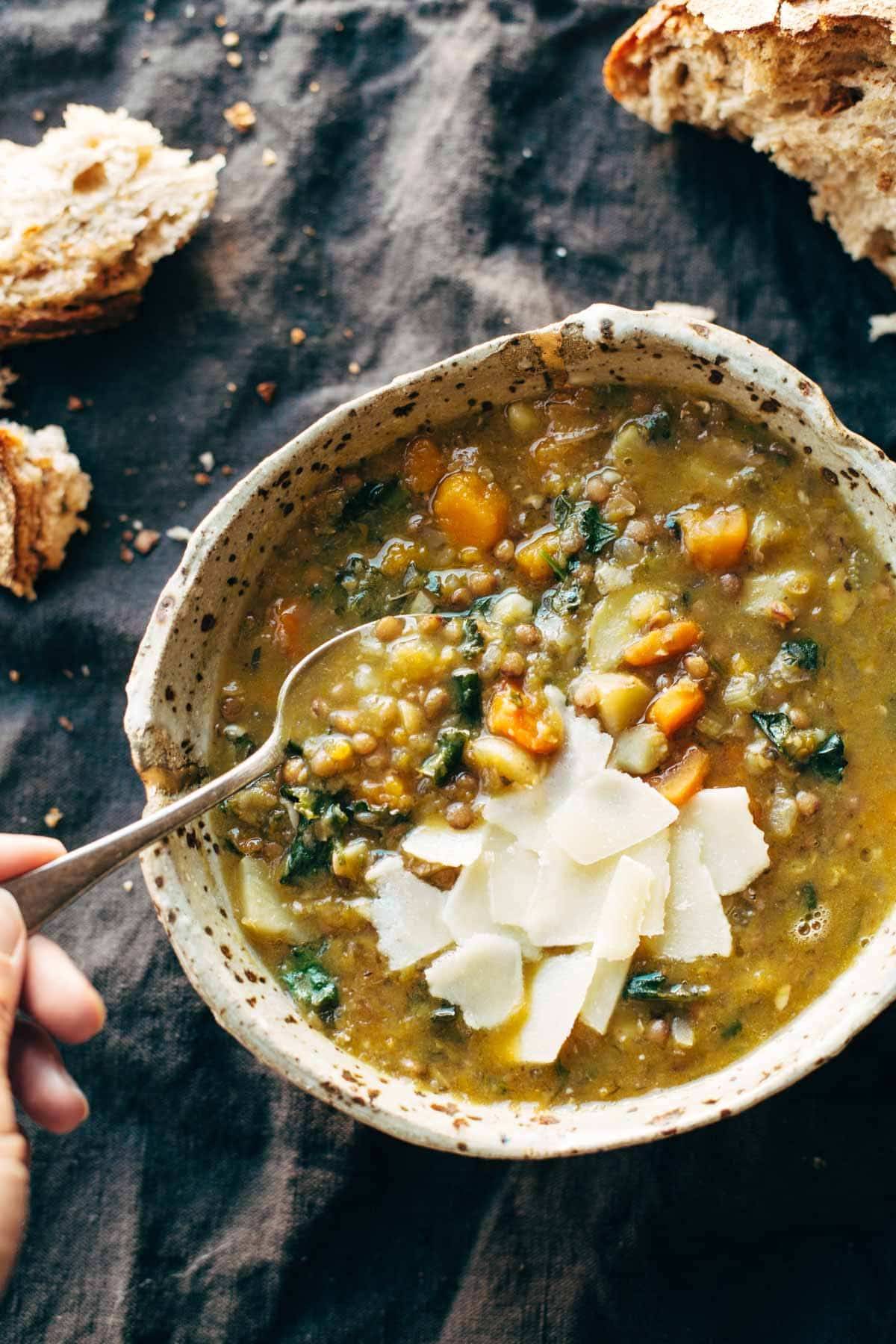 One of the top-rated soups on all of Pinch of Yum. Clean-eating friendly and simple to make, with onions, garlic, carrots, olive oil, squash, and LENTILS!

We have a major thing for these muffins. Simple unrefined ingredients that you just blend up and pour. MAGIC.

The easiest cold-weather comfort food. Let it slow cook all day in a crockpot and pile on top of fresh pappardelle.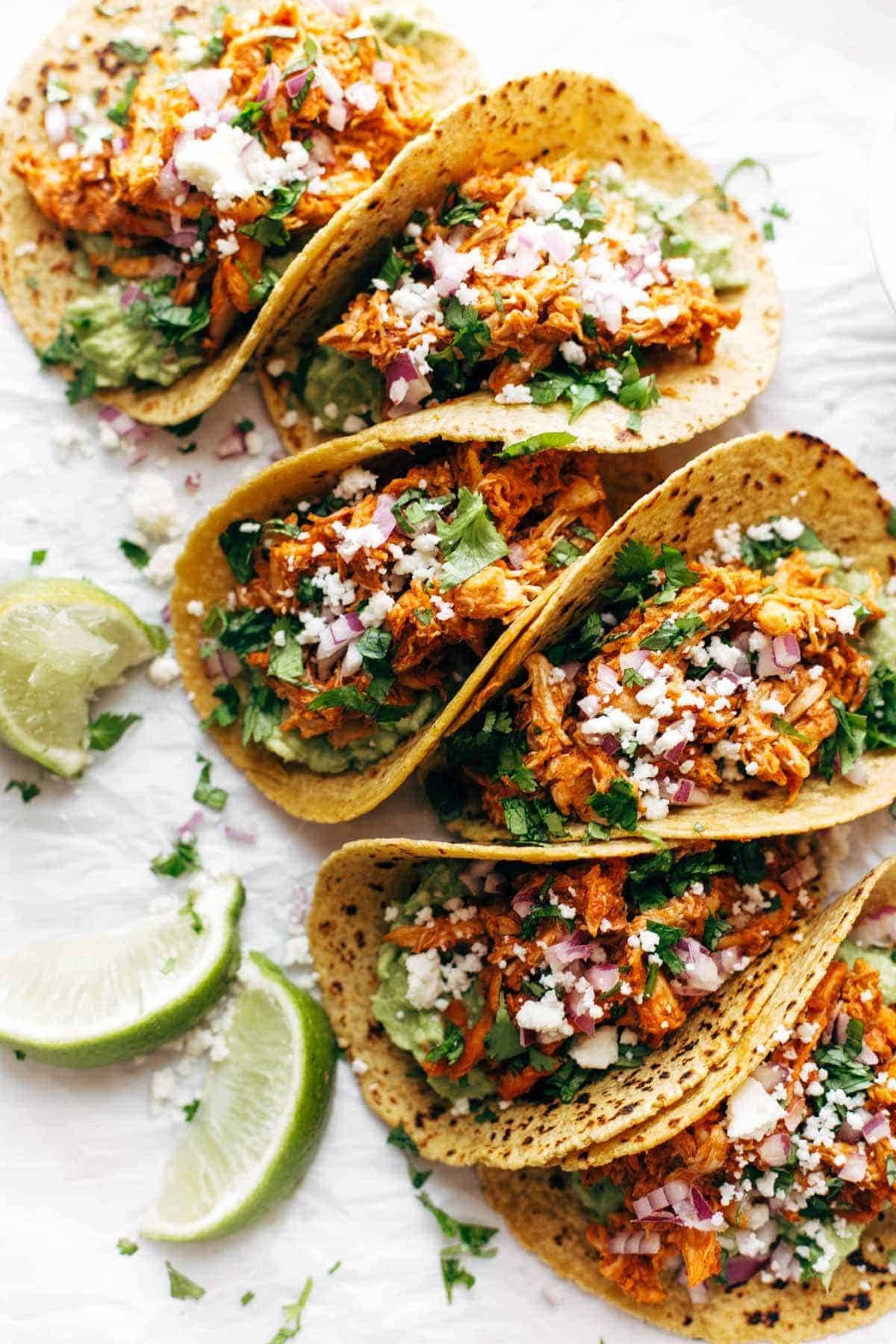 It really, honestly, does not get any more delicious than this. Spicy, saucy, simple, and so fresh.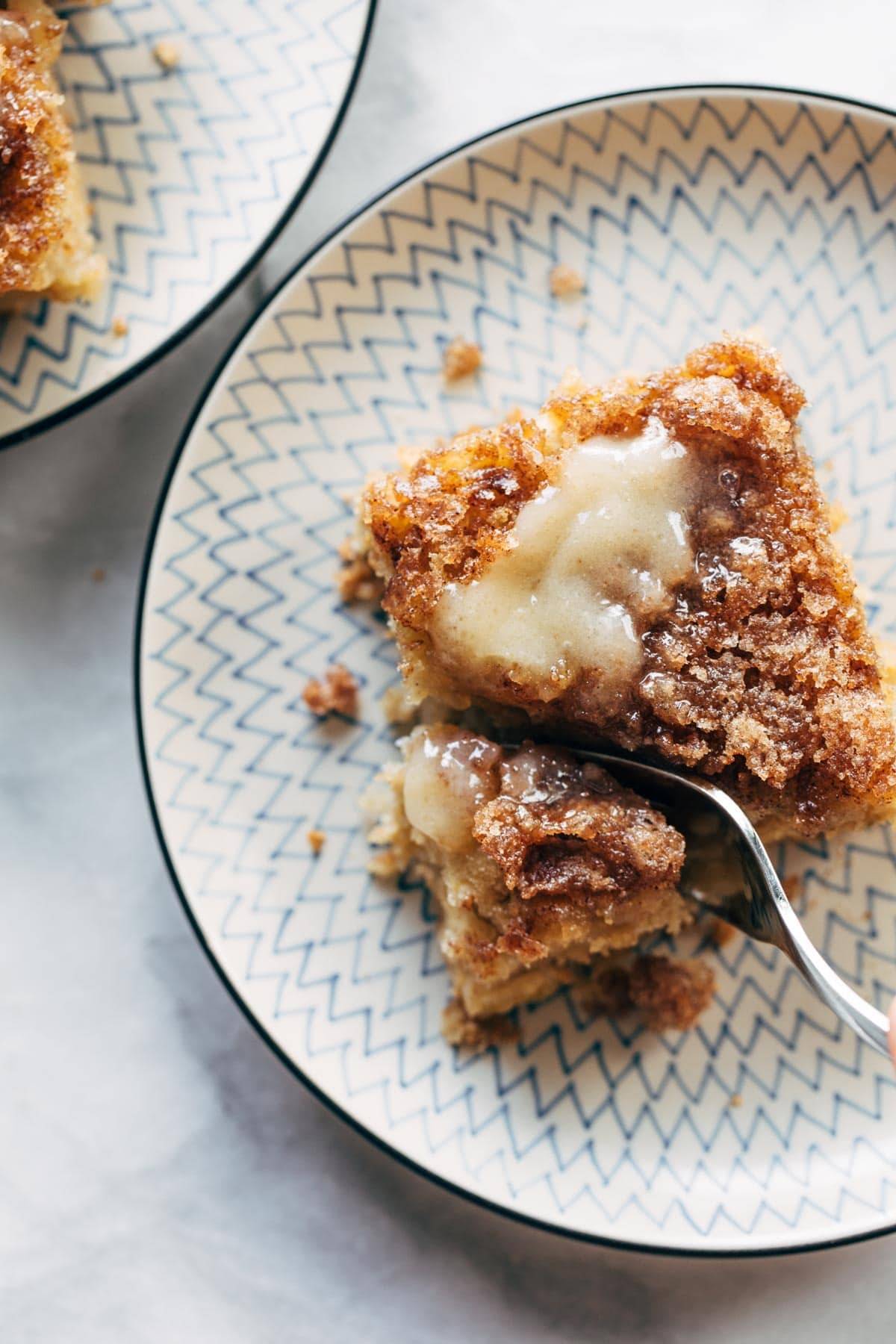 Apple Cake that is light and fluffy, loaded with fresh apples, and topped with a crunchy cinnamon sugar layer.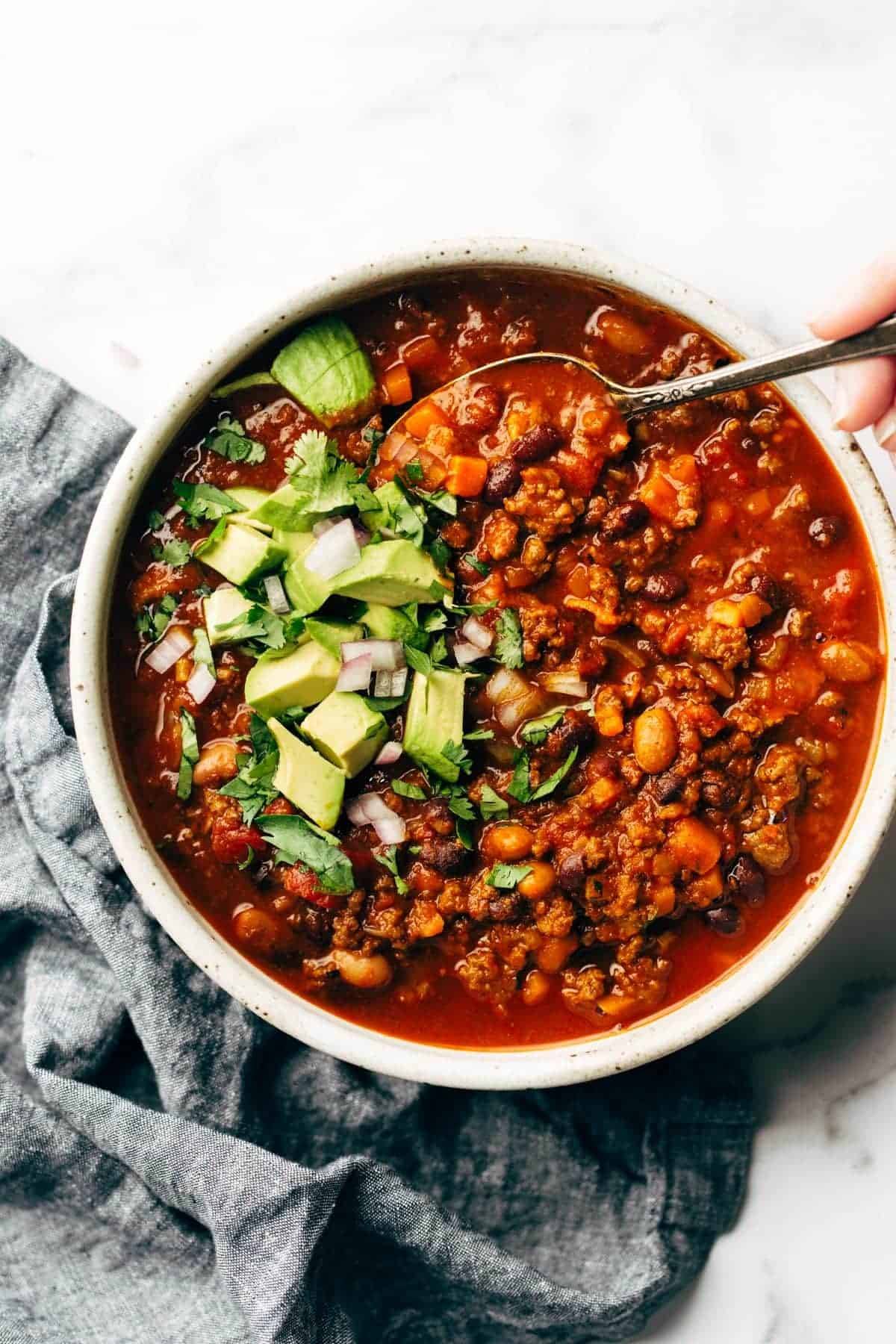 If it's a Sunday afternoon and you don't have a giant pot of chili simmering on the stove, what are you even doing?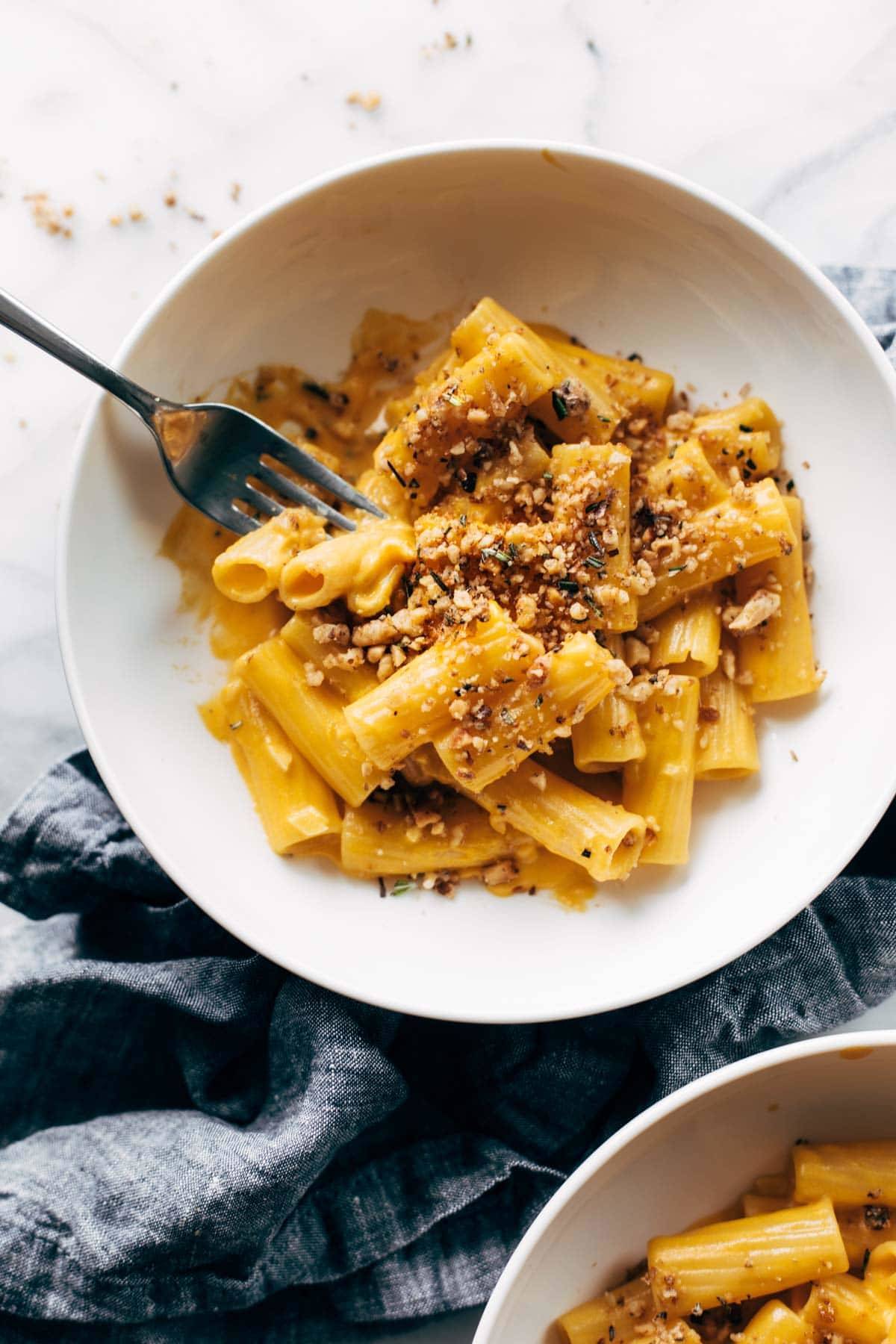 Flavor + texture perfection, right here. A creamy pumpkin sauce, some chewy rigatoni, and a heap of rosemary walnut crispies. Say it again for everyone in the back: CRISPIES.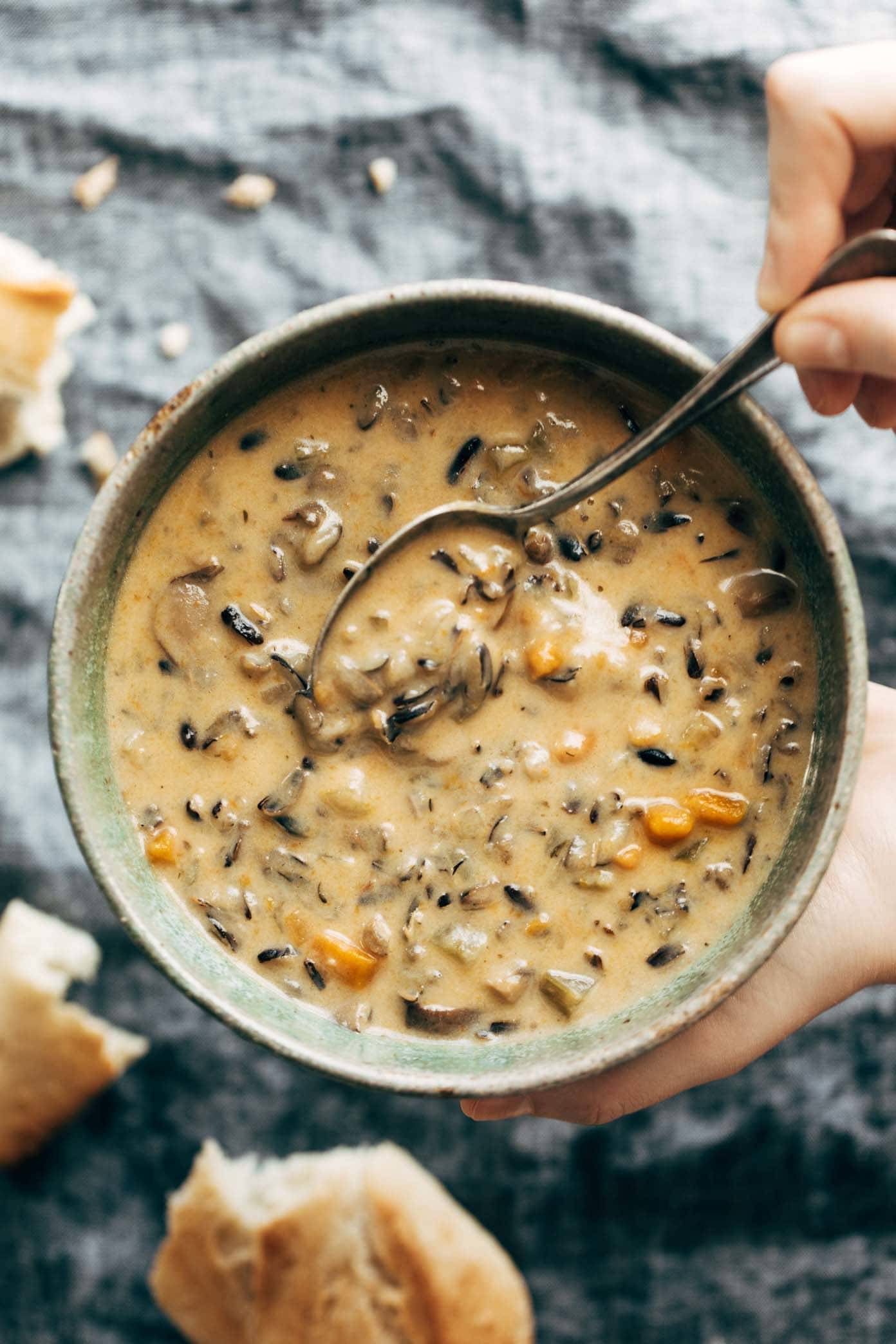 If there's one recipe on our winter hits playlist, this is it. Creamy, simple, and hands-off ready in under an hour.

Tacos for life. And these crispy crockpot carnitas? The star of any game day, any dinner party, any regular Tuesday dinner.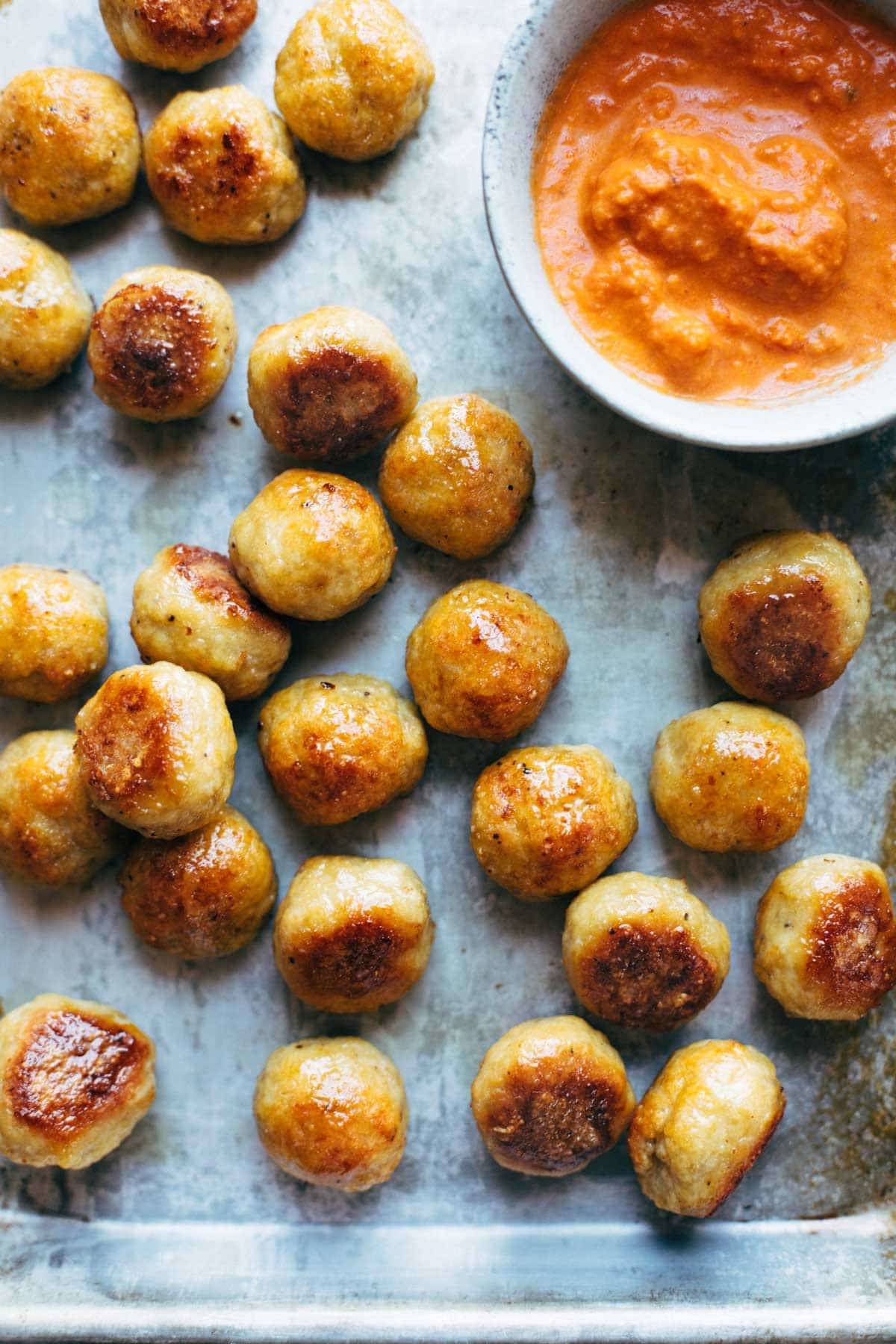 These meatballs are a game-changer just on their own or in just about any recipe (see here and here). Easy to mix, hands-off to make, and yummiest to eat.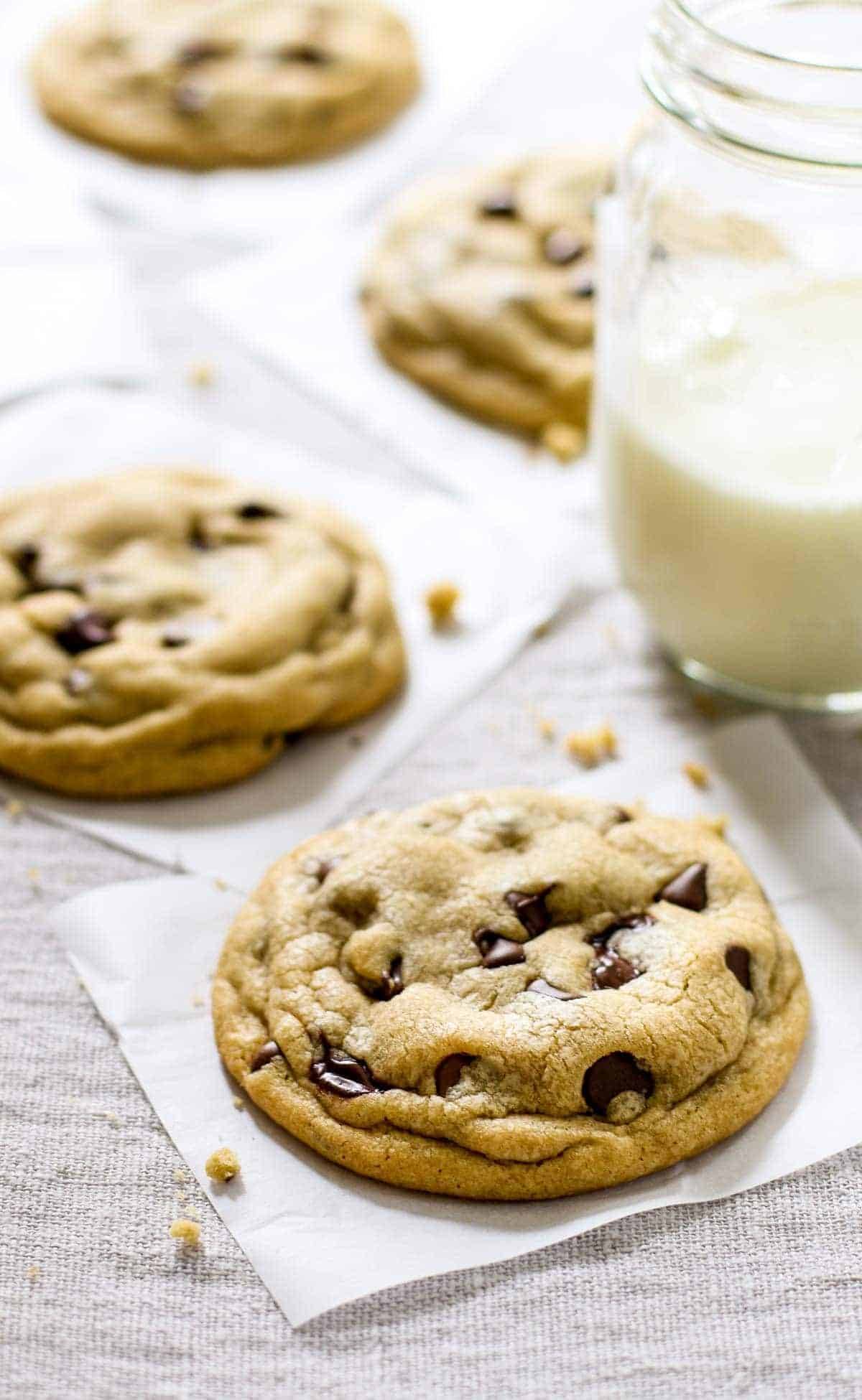 The most-reviewed recipe on all of POY! Ultra thick, soft, classic chocolate chip cookies.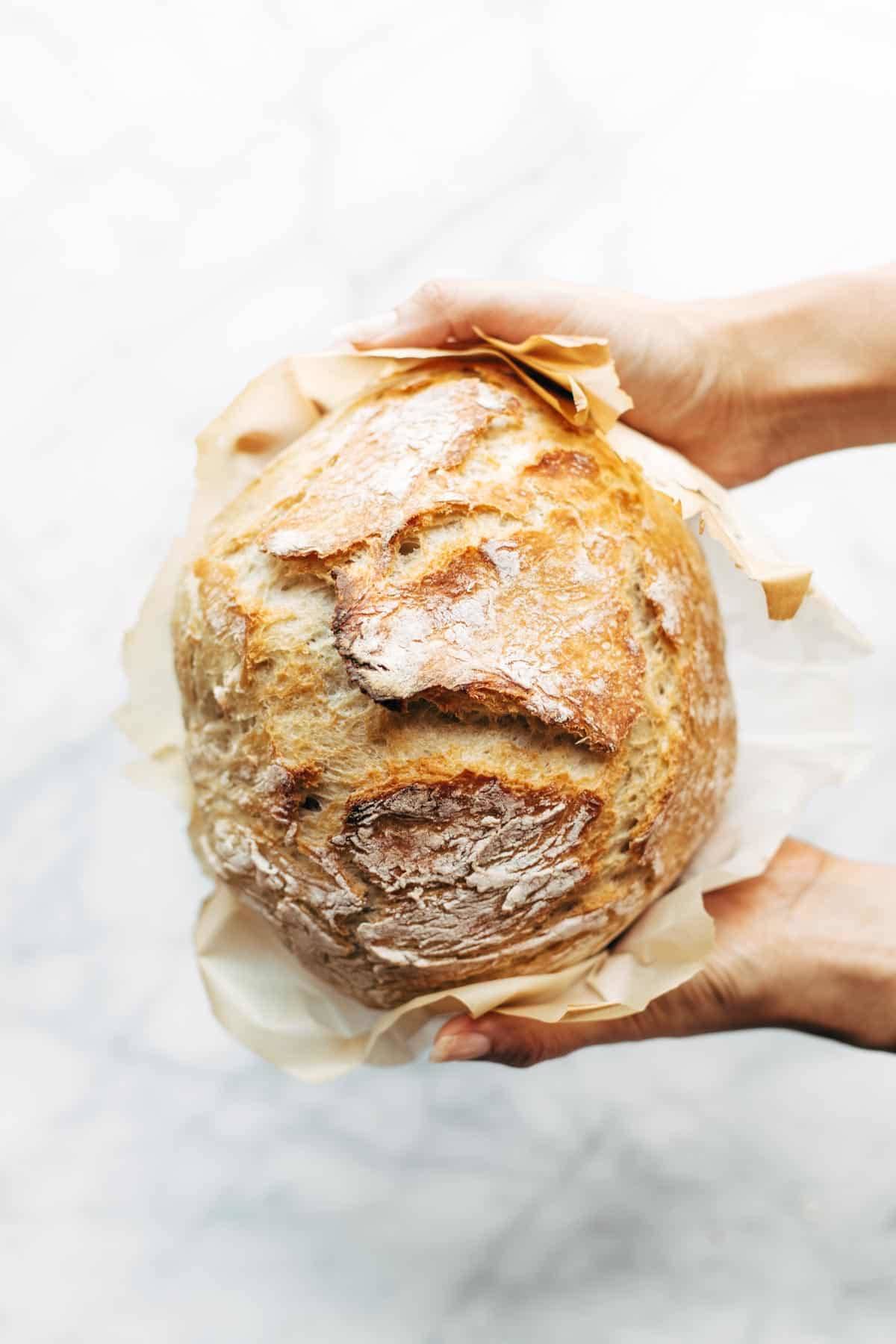 We aren't kidding when we say this is a miracle. Just mix, let it rest, and bake (and add some cheese if you wanna).
STUPIDLY EASY salmon burgers on top of a bed of creamy, crunchy slaw. The texture? The flavor? Yes and yes. This is a weekly healthy-eating staple around these parts.
---
We love food, and we love you all, and we hereby send you forth into the world to make these recipes before the end of the year!
Anything recipes would add to the list? You know we're all about it.
The post Best Recipes to Make Before the End of 2019 appeared first on Pinch of Yum.