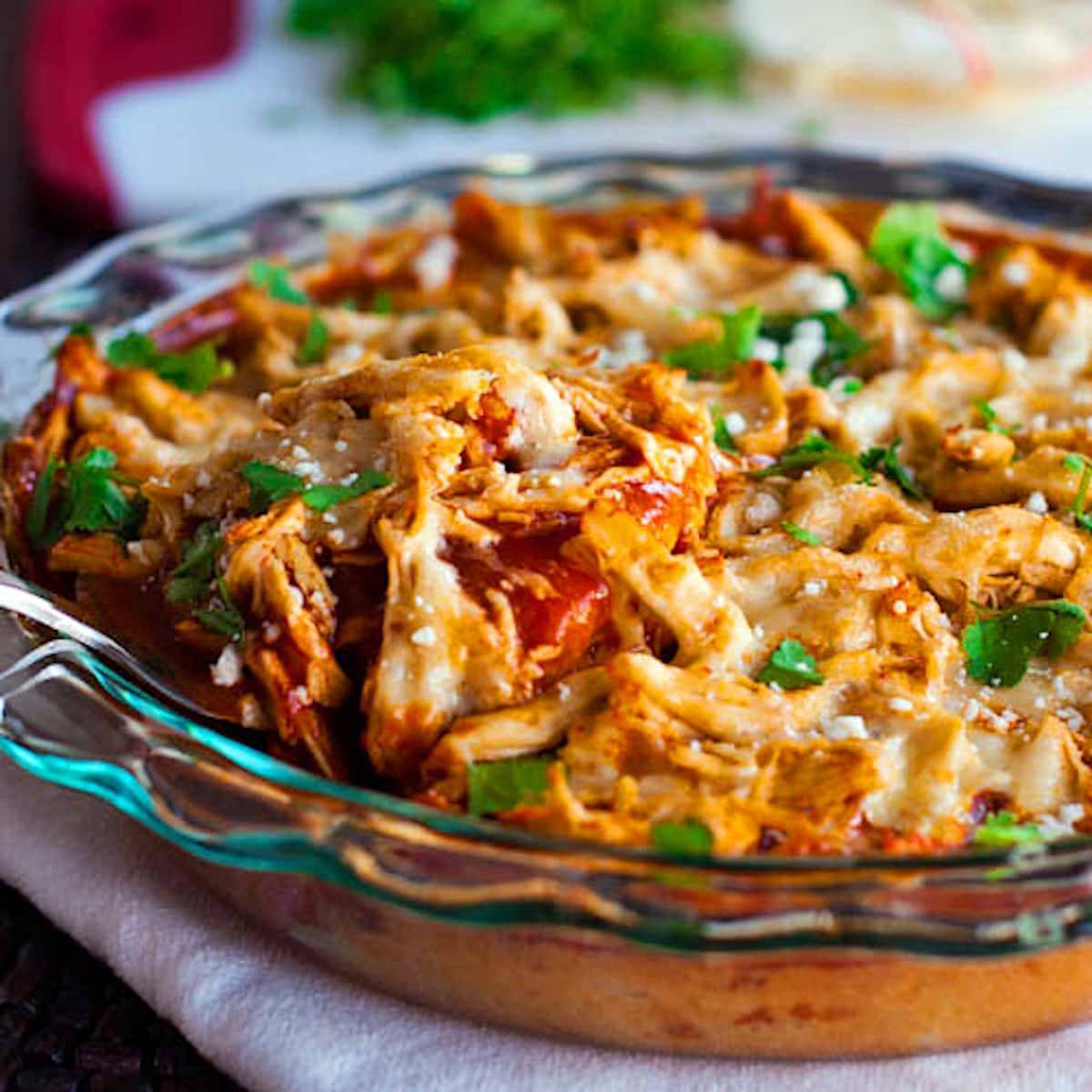 Today's lesson is on healing foods.
You might be thinking of brightly colored veggies and lean proteins, and I can dig that. Most of the time.
But today I'm thinking of chicken tamale pie: creamy corn bread, spicy enchilada sauce, seasoned chicken, and melted cheese baked into a pie dish. A PIE DISH. That right there is healing.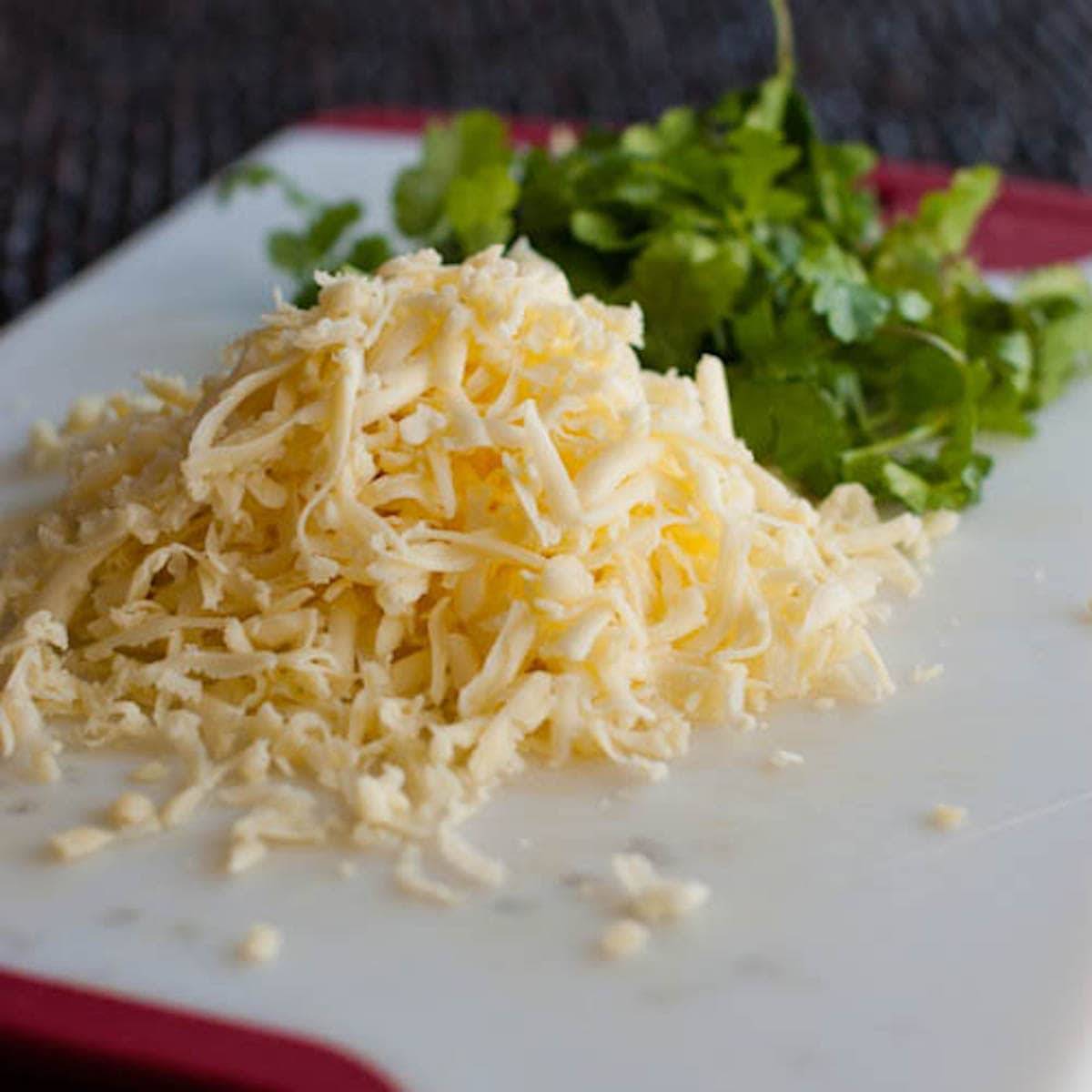 I've had a rough go of it the last few days. After my embarrassing gas station encounter, there was the life-altering iPhone incident, and now there's this.
The Pistachios.
Let me tell you something about myself.  I like free food, and I like it a lot. Especially like it when it's shelled, salted pistachios in an extra humongo bag.
So in an effort not to eat the whole bag of pistachios in between lunch and dinner, I've been spending my evenings making one bazillion types of pistachio baked goods. And I have privately eaten thrown away all one bazillion attempts.
No pistachios were thrown at the kitchen wall.  Nope.  None at all.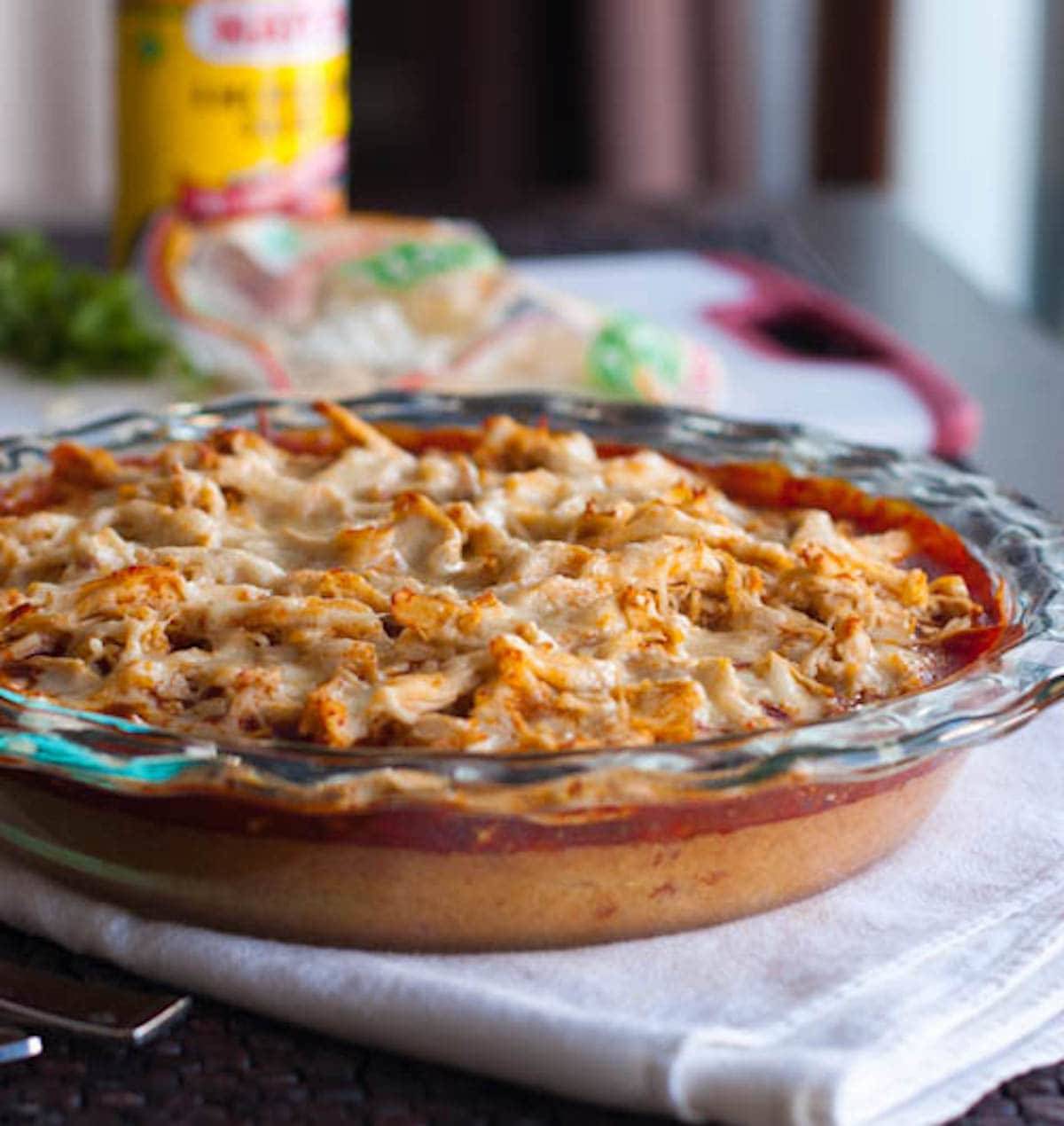 Just when I was about to throw in the towel on baking for the rest of my life, Bjork asked for this tamale pie. And the moment it came out of the oven, hot and saucy with bubbling cheese, I was healed. Hallelujah Amen.
One last thing:
Tamale Pie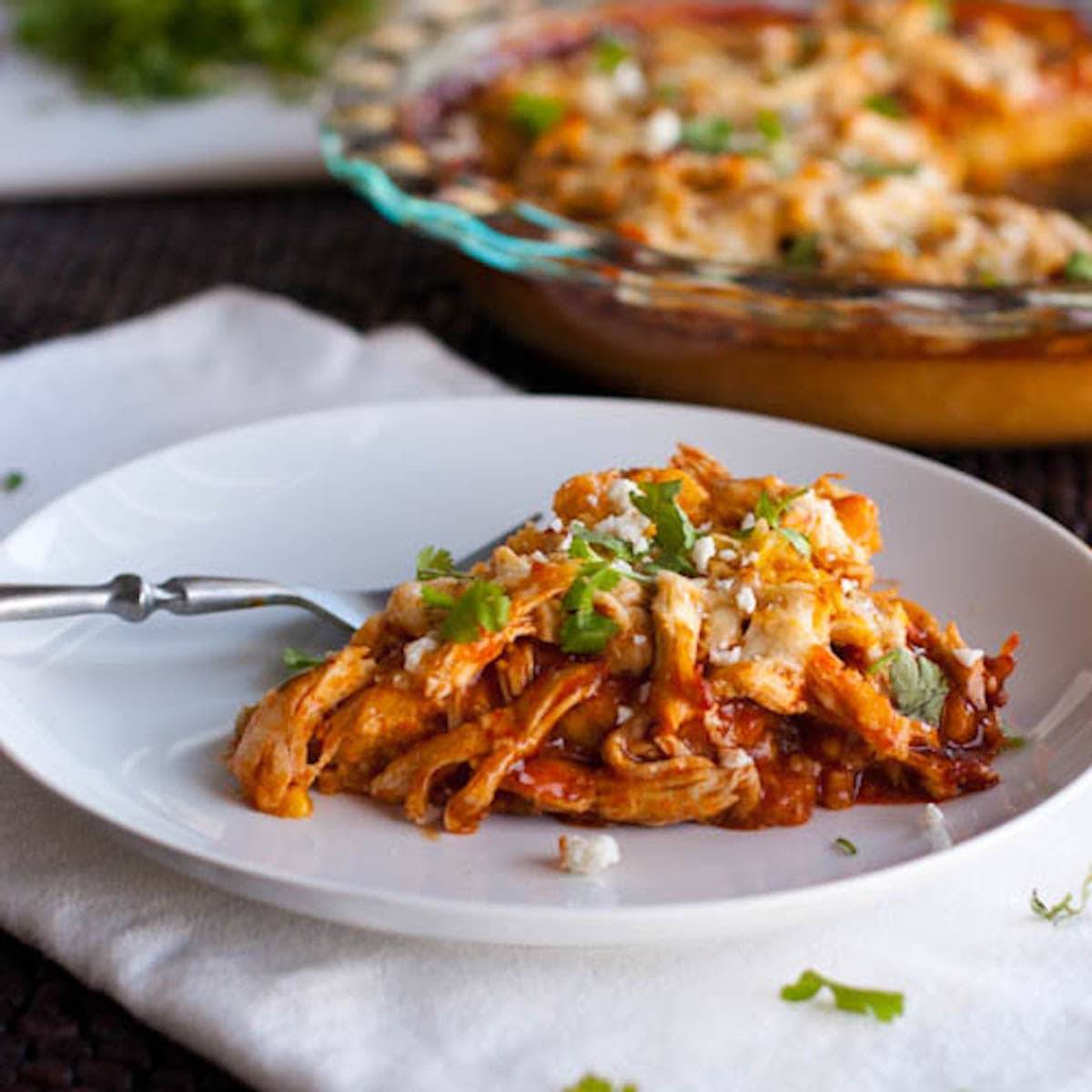 loves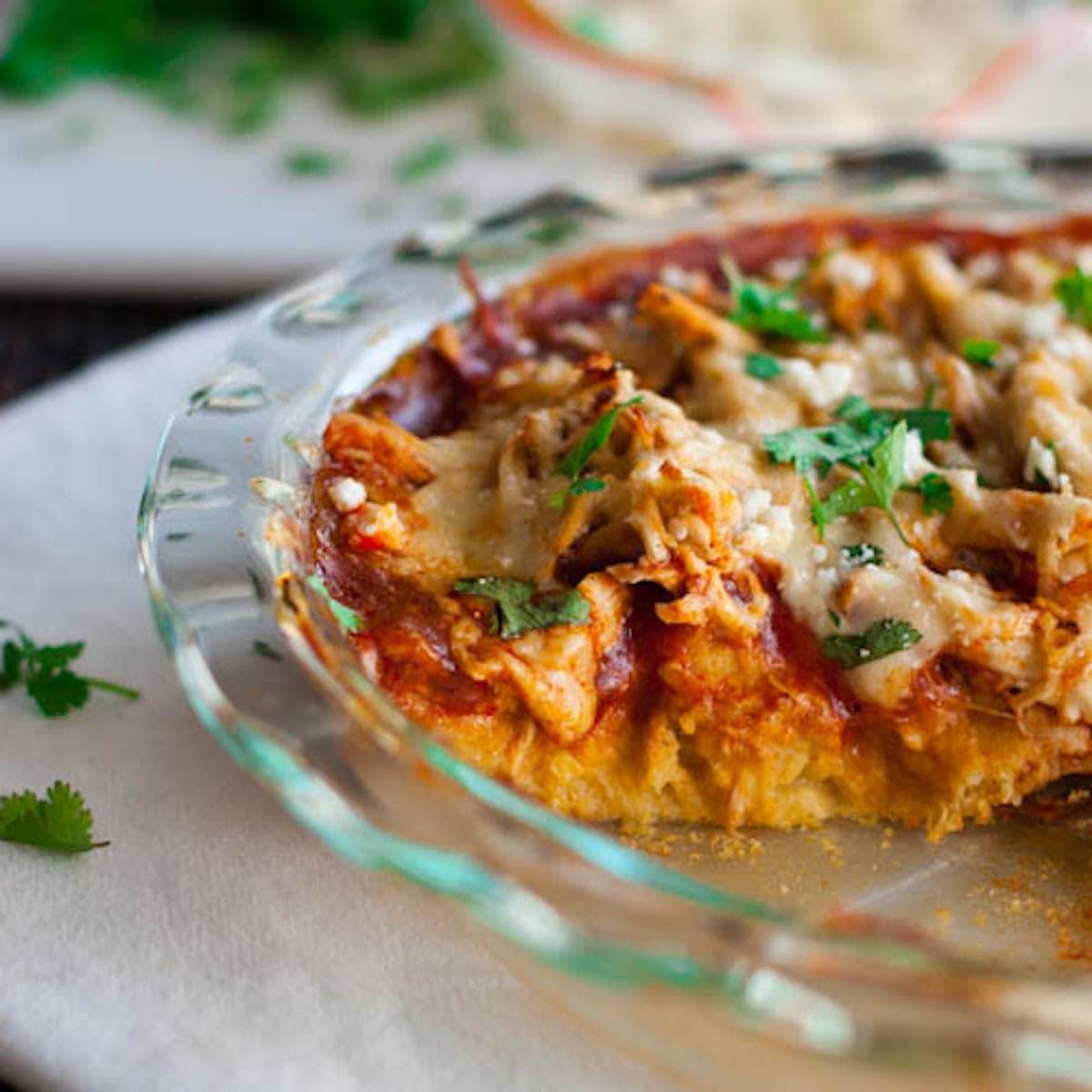 the camera.
Like, whoa.
Watch How To Make This Recipe:
Print
Chicken Tamale Pie
---
Total Time:

45 minutes

Yield:

8
Description
This chicken tamale pie is a huge crowd pleaser and so easy to make! A corn cake bottom layer topped with shredded chicken, enchilada sauce, and cheese.
---
1/3 cup

fat free milk

1/4 cup

egg substitute

1 1/2 tablespoon

taco seasoning, divided

1/4 teaspoon

ground red pepper

1

(14 3/4 ounce) can cream-style corn

1

(8.5 ounce) box corn muffin mix (such as Jiffy)

1

(4 ounce) can chopped green chiles, drained

1

(10 ounce) can red enchilada sauce – I recommend going with an authentic Mexican brand

2 cups

shredded cooked chicken breast

3/4 cup

shredded white cheese (I used Raclette – random, I know, but it's what I had on hand, and it ended up being delicious!)
cilantro and crumbled Cotija cheese for topping
---
Preheat oven to 400°. Combine the first 7 ingredients (milk through green chiles), using just 1/2 tablespoon of the taco seasoning, in a large bowl, stirring just until moist. Pour mixture into a round pie plate (mine was glass) coated with cooking spray. Bake for 20-30 minutes.

While corn is baking, toss the chicken in the remaining 1 tablespoon taco seasoning. When corn is done – it will be just barely set and golden brown – pierce entire surface liberally with a fork (it might stick a little bit to the fork). Pour enchilada sauce over top. Top with chicken; sprinkle with cheese. Bake at 400° for 15 minutes or until cheese melts. Remove from oven; let stand 5 minutes. Cut into 8 pieces; top each serving with cilantro and Cotija cheese.

Prep Time:

15 mins

Cook Time:

30 mins

Category:

Dinner

Cuisine:

Mexican
Keywords: chicken tamale pie, tamale crust
Recipe Card powered by
May the healing powers be with you as you pull this out of the oven tonight.
UPDATE: Thanks for all your feedback on this recipe! Some of you have mentioned the cornbread crust was a bit mushy – this is normal. The consistency should be similar to a masa type corn cake or corn pudding – enough to hold together, but not dry like a cornbread. I did update the baking time to 20-30 minutes after making it for the second time.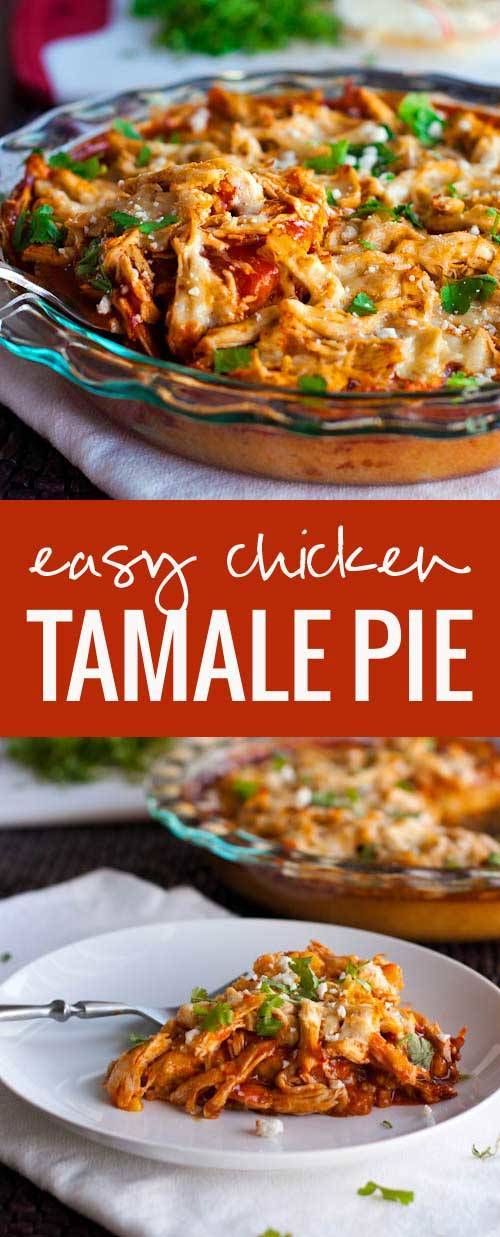 The post Chicken Tamale Pie appeared first on Pinch of Yum.