Chicken Tetrazzini! Welcome to the 90's.
For our 5th recipe in the FABH series (that's Feeding a Broken Heart and you can read more about that here), we are throwing it back to a recipe that tastes like my childhood. Which is funny, because I don't necessarily remember my mom ever making Chicken Tetrazzini, but I do remember the word tetrazzini being thrown around in the context of creamy noodle dishes, and I do remember loving it.
According to Wiki, tetrazzini is "an American dish… in a butter/cream and Parmesan sauce… flavored with wine." So yes, you did come to the right place today.
Hello and welcome.
Beyond butter and cream and Parmesan and wine, tetrazzini means something entirely more personal to me: it means that I have neighbors who love me.
It means that on a night not all that long ago, when I was slogging my way through some very low emotional territory, I experienced a really generous type of love. It meant I had a warm meal set in front of me that was heavy with sautéed mushrooms, roasted chicken meat, egg noodles, and creamy béchamel sauce – so basically, a food hug. It means that when the knocking at the back door started, and we flipped on the light to find friendly face with a very large foil pan in hand, I felt cared for in a very real and basic and important way. I felt seen.
The thing about tetrazzini is that it has the potential to make you wonder if it's going to be good. I mean, it definitely has that casserole vibe that can sometimes be off-putting and mysterious in a scary way. I totally hear you on that.
But both when my neighbor brought this over for us, and when I made it again based on their recipe (which they kindly and adorably photocopied and dropped off in our mail slot – thank you Joanne!), I was excitedly surprised that I am still a child of the 90's, and yes indeed – I DO actually love this recipe, casserole vibes and all.
Something about the silky egg noodles (I copied my neighbors and used ones that are long and straight, like fettuccine) with the meaty mushrooms and the beauty that is a roasted pulled chicken… all of it broiled together under a crown of just-browned Parmesan has the power to work healing magic on broken and bruised hearts.
It also makes for a very large pan which makes for very long-lasting leftovers which makes for happy bellies on lazy nights when all you can really do is Netflix in jammies.
Said like someone who knows.
Chicken tetrazzini, my friends. The time is now.
Print
Chicken Tetrazzini
---
Author:

Lindsay
Total Time:

1 hour 15 minutes

Yield:

8
Description
Chicken Tetrazzini: egg noodles, sautéed mushrooms, roast chicken all baked together with a béchamel sauce.
---
Chicken Tetrazzini:
one

3

-pound rotisserie chicken, meat pulled and shredded

1

pound cooked egg noodles (I like the Alberto's brand)

1

pound sliced mushrooms, sautéed

3

–

4

cups tetrazzini sauce (see below)

1/4 cup

Parmesan cheese
Tetrazzini Sauce:
1/4 cup

melted butter

1/3 cup

flour

2 cups

milk or cream (I used

1 cup

heavy whipping cream and

1 cup

whole milk, but I think half and half would also work)

1 1/2

 cups chicken broth (more as needed)

1 1/2 teaspoons

salt (to taste)

1/4 cup

dry white wine
---
Instructions
Prep: Preheat the oven to 350 degrees. Prepare the ingredients – pull the chicken, cook the noodles, sauté the mushrooms.
Sauce: Melt the butter in a small saucepan over medium heat. Add the flour and whisk until incorporated. Cook for a few minutes to remove the floury taste. Slowly add the milk and broth, a little bit at a time, whisking after each addition until you get a nice, smooth, thickened sauce. Season with salt and stir in the wine. Taste and adjust – more salt, more wine, more broth to thin the sauce, etc.
Assemble: Toss the noodles with about a cup of sauce. In a greased 9×13 pan, layer: sauced-up noodles, mushrooms, half of sauce, chicken, remaining half of sauce, and Parmesan.
Bake: Bake for 30 minutes until melty and bubbly. Broil for 5 minutes to get the top browned. Season with salt and pepper to taste for serving. YUM-O.
Notes
Sprinkle with parsley when it comes out of the oven if you want to be fancy about it!
If making ahead, undercook the noodles a bit and assemble everything, but do not bake. It should freeze beautifully.
Prep Time:

45 minutes

Cook Time:

30 minutes

Category:

Dinner

Cuisine:

American
Keywords: chicken tetrazzini, egg noodles with mushrooms, homemade chicken tetrazzini
Recipe Card powered by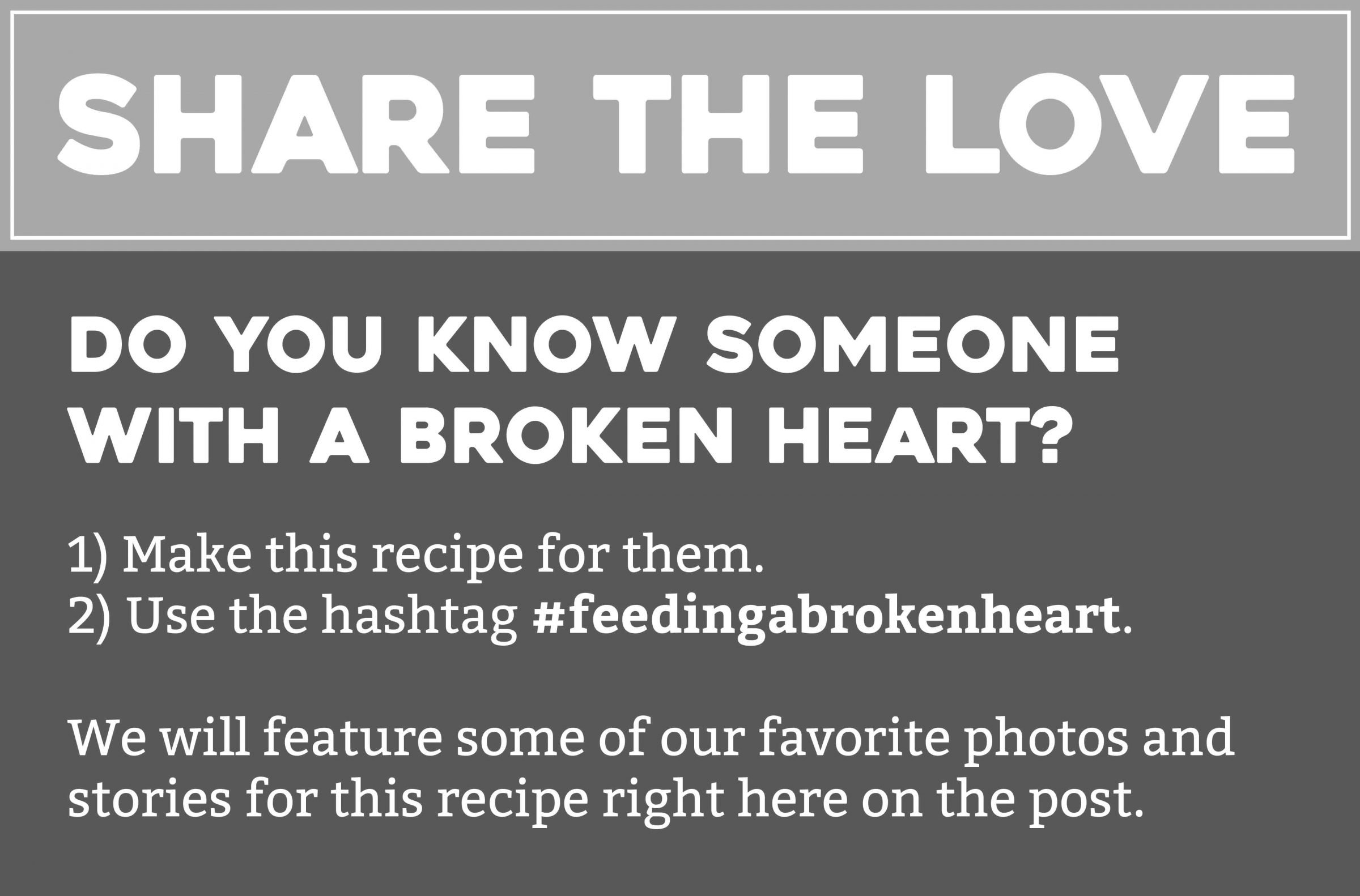 One more word quick? Thanks for participating with us in the FABH challenge. Really, honestly, you guys are the best.  Our hearts are healing, day by day, but they are still heavy and sad as we grieve deeply for the loss of our son Afton. This series helps me move forward – back into "work" – with purpose and hope. I'm also so grateful that you are showing up for the people in your lives who need it. YOU ARE STARS.
This series is more than halfway done and we would love to have you join us – you can read more about the challenge here.
---
One More Thing!
This recipe is part of our coziest comfort food recipes page. Check it out!
The post Chicken Tetrazzini appeared first on Pinch of Yum.