December Income Report – $4,277
Bjork here. I'm Lindsay's husband and the Official Grocery Getter here at Pinch of Yum. How do I get this honorable title? The equation is quite simply, actually: 1 motorcycle + 1 Filipino license = Official Grocery Getter.
Once a month I take a break from my intense grocery getting duties and write a post that reveals the income and traffic from Pinch of Yum's previous month. Our hope is that these monthly income and traffic reports are inspirational and educational.
Inspirational in that you can see that's it's possible to create an income from a food blog and educational in that you can see where the income we're earning is coming from.
Last month we challenged readers to put together a recipe video. It was awesome to watch all of them (which I did…every minute of every video)! I've embedded the videos at the end of this post. Be sure to check them out and leave a nice comment for those that submitted a video.
After all of the recipe videos you'll see a screencast from me that explains how food bloggers can create income from these videos.
But first, let's have a look at the numbers.
**Bjork pushes his glasses up his nose**
The Income Breakdown:
Grand Total

: $4,277.00
Income As Percentages
If you're interested in learning more about some of the ways that you can monetize a food blog, we encourage you to download this free ebook, "16 Ways to Monetize Your Food Blog," from our sister site, Food Blogger Pro!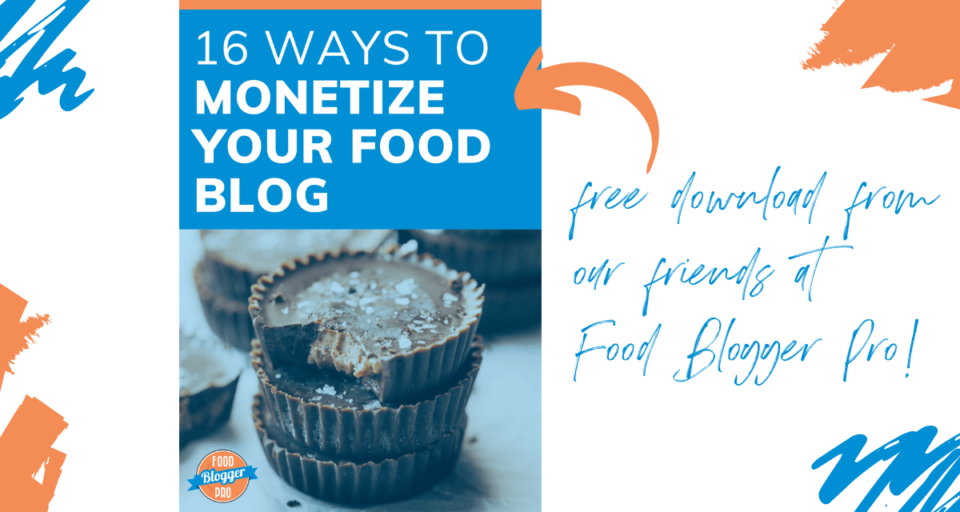 Traffic
We've included a new screenshot this month for traffic – The previous month's top 10 popular pages. It's the third image below.
Videos From Reader Challenge
Below are all of the videos that were submitted by readers. I smiled for about an hour straight as I watched these. Great job guys.
Eric and Liz from Carpe Season – Rustic Pear Tart with Goat Cheese

iFOODreal – Clean Mango Black Bean Salad

Håkan from recepten.nu – Saffron Wreath with Sugar and Vanilla

Mandy from House of Rose – Chocolate Chip Cookies

Katherine from Green Thickies – 7 day Green Smoothie Challenge

Judy from Season of Sweets – Panettone Bread Pudding with Amaretto Sauce

Holly from Happy Food Healthy Life – Berry Banana Smoothie

Minty from De Mango Tree – Trindad Black Cake

Breanna from Breanna's Recipe Box – My Favorite Hot Chocolate

Will from Junior High Foodie – Oreo Stuffed Chocolate Chip Cookies

Sonnet from For the Love of Food – Green Smoothie

Jennifer from Jennifer's Kitchen – Wonderful Waffles

Vicky from Avocado Pesto – Tuna Tartar

Creating An Income From Recipe Videos
As the folks who submitted videos know, creating a recipe video is a lot of work! Wouldn't it be nice if you could create some additional income when you put the time and energy into making one?
The video below shares an idea you can use to help create an income from your videos by including affiliate links in a YouTube videos description area.
Thanks
As always, thanks for reading! I'm off to record some more Food Blogger Pro videos.
The post December Income Report – $4,277 appeared first on Pinch of Yum.