Hi there!
Bjork here checking in for December's "state of the blog" report. This report is actually coming out a bit later than usual, as Lindsay and I have taken most of January to step back from work related stuff in order to heal and process through the loss of our son Afton.
Be sure to check out Lindsay's 10-part series that she published to learn more about Sweet Afton.
The last month and a half has been a cocktail of emotions, with each day being a bit different than the last. We never know what the proverbial bartender will be serving next. One day it's grief mixed with regret. The next it's straight sadness. Some days it's a relatively smooth combination of peace and reflectiveness.
But regardless of what the emotional mixologist decides to serve us, we always try and mix in a little bit of our own secret ingredient: Gratitude.
It doesn't always taste right with the other emotions, and we sometimes have trouble finding it, but if we look long and hard we can always discover a source to harvest some from.
I'd like to point out a couple of those sources of gratitude.
The first source of gratitude I want to point out is you.
The reader. Our friend. Our distant connection or our close neighbor. You, the one that emails or Instagrams or Facebooks or sends a note. We're grateful for you and how intentional you've been to reach out and support us.
We feel the impact of your kindness. We talk about it with each other and we share it with our family. We print out the comments and emails so we can hold them in our hands and feel the realness of the words that you've shared.
We're extremely grateful for you.
The second source of gratitude I want to point out is our team.
Some of you have been lucky enough to exchange an email or a message with one of our team members. They're kind. They're smart. They're hard working. They're generous.
Over these past 6 weeks they've given Lindsay and I the gift of time. Time to be with family. Time to be together. Time to plan a funeral. Time to heal. We're extremely grateful for our team.
And I'm excited for this month's report because we get to share some of our team's incredibleness with you.
Here's the deal with this month's report:
Usually we share the traffic and income numbers for Pinch of Yum in these posts, but this month we're taking a break from that. We'll jump back into the normal report next month.
For this month's report we asked our team members to share something that they've been excited about working on lately or something that might be helpful for you, the reader of these reports.
As a quick note, this is technically December's report. Usually we'd publish this in January, but we're running a few weeks behind. We'll publish January's report a few weeks from now.
Team, take it away!
Alana, Pinch of Yum Video Specialist
Here in the video department we are constantly looking for small ways to improve our videos. That means we are always trying out new shots, styles, and texts to keep things fresh and to see what performs well (or doesn't).
A big advantage of such short form content is that it allows for experimentation and practice with relatively little risk.
Inspired by the doodle drawing tool on Instagram stories, our newest experiment is animated doodles! I'm talking simple little dancing lines that can both draw attention to certain parts of the video and are just plain fun to watch.
Here's an example from an Instagram post we recently published in partnership with Lindt. You'll notice the dancing heart doodle after about 15 seconds.
Our hope is that this additional element can help draw viewers through the video when they otherwise might keep scrolling through their feed. It's a small thing, but all those little views can add up to some significant reach.
I'd like to say that this was an easy task to draw simple shapes and make them move, but in truth it was challenging and time consuming at first. It required learning Adobe Illustrator (with some help from Jenna!) and plenty of trial and error to make it work. That's hardly to say the time spent mastering these whimsical touches wasn't worth it. With every new or improved video element we are working towards just a few more views, likes, and shares.
Here's the general process we use to create these doodles:
In Adobe Illustrator, use the paintbrush tool to draw an image, or draw lines to outline a shape, this will be doodle 1.
Export doodle 1 as a .PNG and import the image file into your editing software (i.e. iMove or Premiere or whatever you use)
Repeat steps 1 and 2 with a drawing that is similar but not the exact same as your doodle 1. (You can loosely draw over your first drawing and then delete the original to have a second drawing that is very similar in shape and size).
In your Editing Software, layer your two .PNGS over the video clips at the point in the timeline you want the doodle to appear.
Resize and move the images as necessary so that they appear where you want your doodle to be in the frame.
Change the duration of both drawing clips to be 2 or 3 frames long.
Duplicate and arrange your two clips so that they form a long sequence (doodle 1, doodle 2, doodle 1, doodle 2, etc) until the sequence is as long as you want your doodle to be.
Constantly improving content means constantly improving ourselves as content creators: learning new tools, taking on different perspectives and not settling on good enough!
---
Jenna, Pinch of Yum Office Manager
A new project Pinch of Yum is undertaking this year is updating every recipe post to ensure it's SEO-friendly. This includes making sure image sizes are correct, meta descriptions are optimized in Yoast, keywords are in the post, and more.
Here's a quick sample of what we're checking for during this project:
Descriptive and keyword-friendly titles and alt tags
Correct image sizes on older posts so they're full-width
Optimize meta description using Yoast
Link to other related posts or websites when possible
Make sure all sponsored or affiliate links are nofollow
Submitting optimized posts to Google to re-crawl and index
To start, we created an entire post log of Pinch of Yum content in a spreadsheet – recording the publish date, post title, URL, category, and whether it was sponsored or editorial. This is the starting point that we're working from, and now, we're implementing the checklist we created to ensure all these posts are as optimized as possible for search.
Believe it or not, Pinch of Yum has over 750 recipes on the blog, so we're breaking them down day-by-day, doing a little at a time until they're all set to go. It's going to take months to complete, but will be more than worth it going forward to keep recipes relevant and searchable on Pinch of Yum.
---
Alexa, Food Blogger Pro Community and Event Specialist
One thing the FBP team is tackling this year is stronger customer interactions. How many times have you gotten an answer from a company and kind of felt like you needed a bit more direction? ‍
At Food Blogger Pro, we're trying to break that mold. We use an app called Intercom to manage most of our customer interactions, and I use TextExpander to save some of my responses to common questions to save time and stay consistent. One of my responsibilities lately has been all about building out my TextExpander responses to include action items in our Intercom responses.
For example, if someone comes to FBP asking when enrollment will open again, they'll receive my answer, and they will also get ways they can stay in the loop and take action on their blogs while they wait:
Here's what our response looked like before:
———
Hi!
We'll have a private enrollment period for those on our waiting list at the end of February. Otherwise, our next public enrollment will probably be sometime late spring/early summer.
Alexa
———
And here's what our response looks like now:
———
We'll have a private enrollment period for those on our waiting list at the end of February. Otherwise, our next public enrollment will probably be sometime late spring/early summer. You can pay for a Food Blogger Pro membership either monthly ($29/month) or yearly ($279/year).
There are a few things you can do while you wait:
Check out our podcast. You can download each of our podcast episodes off of iTunes and the Google Play Store, or you can listen to them directly on our blog.
Download our free ebook, 16 Ways to Monetize Your Food Blog,": In this book, you'll learn about the ways that you can make money through your food blog.
Hop on our waiting list to be notified of our enrollment periods at www.foodbloggerpro.com.
Let me know if you have any other questions. Have a great day!
Alexa
———
By giving these customers clear and precise action items, we're giving them more than just one touchpoint with Food Blogger Pro content. Downloading things like ebooks also place them on certain mailing lists where they'll receive communication about blogging and enrollment. And on top of all of that, they're learning tips and tricks that will help them succeed. It's a pretty great system, and we're really excited about it!
P.S. If you're interested in learning more about some of the ways that you can monetize a food blog, we encourage you to download that free ebook I was talking about, "16 Ways to Monetize Your Food Blog!"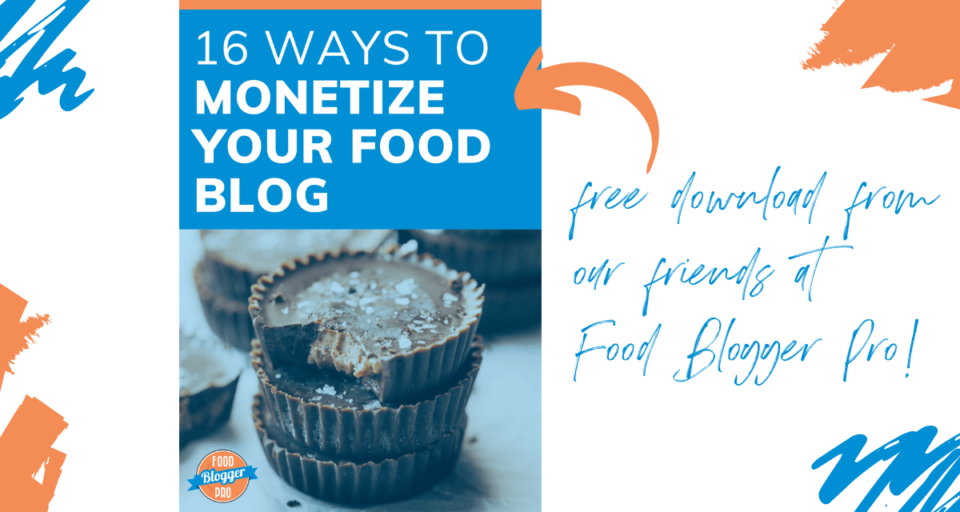 ---
Jasmine, Food Blogger Pro Affiliate Program Manager
I am often juggling several tasks at once. I work for Food Blogger Pro — managing the affiliate program and graphic design for the podcast and blog. In addition to this, I run a design and marketing business with my partner. All of this is piled on top of blogging and managing my social media channels. Yikes!
I'm sure many of you reading this can relate. Being a blogger means being pulled in a zillion directions. The temptation is to multitask, but multitasking doesn't work for everyone.
I've stopped multitasking and started using time blocking to manage my workday. As a result, I feel more organized, more productive and more relaxed about my work days.
I use the Pomodoro technique to stay on task. This is how it works…
You set a timer for 25 minutes. While the clock is ticking, you focus only on the task at hand. If you get distracted, you have to start the clock again. After the 25 minutes is over, you take a 5 minute break. Then, you start the clock again. It is shocking how much you can get done when you keep a singular focus.
You can read more about the Pomodoro Technique here. Also, there are several free Pomodoro timer apps available for your phone or desktop computer. I use this one for Apple.
I also use a Productivity Planner to help me plan and track my work week. It is essentially a daily task journal that incorporates the Pomodoro technique. I find it helpful to see everything written down, it helps me feel a sense of accomplishment at the end of the day.
I encourage you to give time blocking a try!
---
Raquel, Food Blogger Pro Content Crafter & Community Champion
If you're new to blogging, you might be wondering why you need a plugin to publish your recipes – can't you just type them out into your post?
While you can certainly do this, it leaves a lot to be desired. Recipe plugins do a number of things to help you out, like providing a nice look to your recipe with little effort, reminding you to fill out certain types of information that your readers might be interested in, and telling Google what your recipe is all about.
Yup, you read that right! Your recipe plugin communicates with Google (and other search engines) using something called structured data to help Google understand what your recipe is – what the ingredients are, how long it takes, and what people think about it.
Having this structured data in your posts is really important for your site's SEO – or Search Engine Optimization. A site with good SEO has a greater chance of showing up in search results (think Google, Bing, Pinterest…). The more information Google and other search engines have about your post, the better your SEO, and the better your chance for showing up in those results.
We created Tasty Recipes so that we can be sure that the bloggers who use it are able to squeeze every last bit of SEO juice out of their recipes. We also wanted to make a plugin that was really powerful, but still lightweight (read: doesn't slow your website down). We're really excited about it, and proud of how it has turned out! If you're interested in using the plugin, head on over and check it out.

Easy Digital Downloads, GitHub, KickoffLabs & Other Tools
To get this recipe plugin built, we had to rely on a number of tools to handle the versioning, sales, and lead collection.
GitHub: GitHub is a website that helps you track changes made to your code projects. While you might not think this applies to you, think again! If you ever have a website designed for you, request to have it tracked with a version control system in something like GitHub or BitBucket. These websites allow you to see changes that occur and, more importantly, allow you to revert those changes if something goes wrong.
Easy Digital Downloads: This is the sales software we're using on the WP Tasty site. It runs on top of WordPress and it allows you to handle the whole sales aspect from right within WordPress. It's great for selling any type of digital product, from ebooks to stock photos to WordPress plugins.
KickoffLabs: We're using KickoffLabs to collect emails for the waitlist. It's a pretty nifty service that allows you to embed a popup on your site and collect those leads.
Zapier: Zapier is probably my favorite geeky-for-non-geeks tool out there. Basically, it connects actions on the internet. So if I do something over here, Zapier sees it and does something over there. We're using it to connect KickoffLabs with our customer support solution, Intercom.
Intercom: This is how we stay in contact with our customers. It allows us to chat with people on the website, email our leads and our customers, and create support documentation. We use it for all the FBP brands – FBP, Nutrifox, and WP Tasty.
Working on this project has been all sorts of fun for me. What I'm most excited about, though, is seeing how it helps bloggers improve their websites. To learn more about Tasty Recipes, check out our super awesome website here.
---
Krista, Pinch of Yum Video Shoot Assistant
In addition to prepping recipe ingredients and cooking in front of the camera, I've also been assisting Lindsay with recipe testing for some of her older posts.
The goal is to make any needed tweaks to the recipe and strengthen the post by adding useful content. Right now, I've been busy baking multiple batches of the Best Soft Chocolate Chip Cookies. Since this is a really popular recipe on the blog, we're taking our time to fine-tune ingredient amounts and instructions so readers can truly achieve the best possible cookie!
Then, we're taking the process a step further, testing variations of the recipe to find out what happens if too much flour is used, for example, or if the egg is beaten for too long. Ultimately, we'll be creating a visual guide to display the results of each cookie test to help readers understand the tweaks they could make when baking to ensure their cookies come out as intended with slightly crisp edges and a soft and gooey middle!
---
What questions do you have?
Bjork here again.
How 'bout a big round of applause for the POY and FBP team? Truly top notch!
Let us know if you have any questions in the comments below. We'll try our best to jump in and answer them.
Grateful for you,
Bjork
---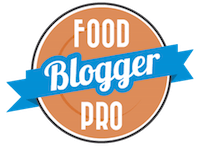 PS: We're hiring! Food Blogger Pro is looking to add an experienced Visual Designer. If you have a deep love and appreciation for responsive web design and want to be part of an awesome team, check out the posting and apply today!
The post December Traffic and Income Report appeared first on Pinch of Yum.