Everything Greek Pork Pitas: because you can and should put EVERYTHING on them, including but not limited to:
tzatziki
feta
parsley
lettuce
sun dried or fresh tomatoes
red onion
a squeeze of lemon juice
Are you picking up what I'm putting down? This is a salad pile on top of juicy, peppery pork tucked inside a warm, soft pita, and it is all kinds of good. Eat it alone (this is sloppy, drippy, make-out-with-your-food bliss) and let it love you right back.
HOW TO MAKE OUR GREEK PORK PITAS (1 MIN):
But let's just stop and think about THIS for a second – we are SEVEN posts into our Feeding a Broken Heart series! and we have now come to what was the first meal that anyone dropped off at our house (thanks Amanda). We started this series after losing our son Afton just one day after he was born – you can read more about the series here, and more about Afton here.
Day one being home from the hospital, 9am, and a freezer bag of this pork and toppings was left on my front door step. I opened the door in my sweats, eyes practically swollen shut from crying, and squinted into the sun to see someone driving away. I shouted "WHO IS THAT" into the street because that's totally normal, and then when I realized who it was, I shouted "YOU SHOULD COME IN" because she obviously wanted to come in, judging by the fact that she was, at that moment, driving away.
Luckily in moments of life-shattering grief, you get a pass on being socially awkward (how long does that last, by the way? I would like to put in a request for immunity for at least another 9 months) and you also get free meals like this delivered to you with so much love.
And you need them. Your heart is irreversibly broken. You cannot remember how or why you would ever enjoy food, and a bag of garlicky, peppery pork that is ready for your slow cooker can help you find your way. In this moment, the meal is both a juicy, overflowing, soft warm pita, and a broken heart lifeline.
I know I've been leaning heavily into the Instant Pot vibes lately, but this recipe just begs for it. The Greek pork can either sit in your slow cooker for 10-ish hours, orrrr you can think about this recipe at 6pm and have it ready by 7pm.
RIGHT? That is how I roll.
Print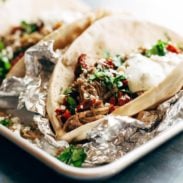 Everything Greek Pork Pitas
---
Author:

Lindsay
Total Time:

50 minutes

Yield:

6-8
Description
Everything Greek Pork Pitas – peppery pork with tzatziki, parsley, sun dried tomato, feta, and lemon juice. works in the Instant Pot!
---
Greek Pork:
3

pounds pork shoulder, fat trimmed

1

onion, chopped

3

cloves garlic, minced

1 tablespoon

oregano

1 teaspoon

salt

1 teaspoon

onion powder

1 teaspoon

black pepper
For the Pitas:
pitas
tzatziki
toppings of choice! like lettuce, tomatoes, red onion, feta, lemon, etc.
---
Instructions
Place all ingredients for the pork in a slow cooker on low heat for 10-12 hours, OR in an Instant Pot on the meat/stew setting (about 45 minutes). Shred the meat and stir it around in all those juices. YUM.
Assemble pitas!
Notes
Instant Pot Tip: Multiple members of our team with different Instant Pots gave this recipe a try, and while the recipe works in the original Instant Pot as written, it can vary across others. If you're using an Instant Pot Duo, we recommend adding 1 cup of water to prevent the burn warning and cooking for 60 minutes to ensure the meat falls apart easily.
I wrapped my pitas up (pita, pork, tomatoes) in foil and popped them in a 350 degree oven for a few minutes to get them soft and yummy. Then I dolloped them with tzatziki, parsley, feta, and lemon juice. Mwah.
If you are giving this meal to someone, just pack up the meat in a freezer bag (either cooked or uncooked with instructions) and then toss in a bag of pitas, store-bought tzatziki (or homemade – go you!), a jar of sun dried tomatoes, a lemon, a bag of parsley, and a container of feta cheese. Easy!
Prep Time:

15 minutes

Cook Time:

35 minutes

Category:

Dinner

Cuisine:

Mediterranean
Keywords: greek pork pitas, pork pitas, pork sandwich
Recipe Card powered by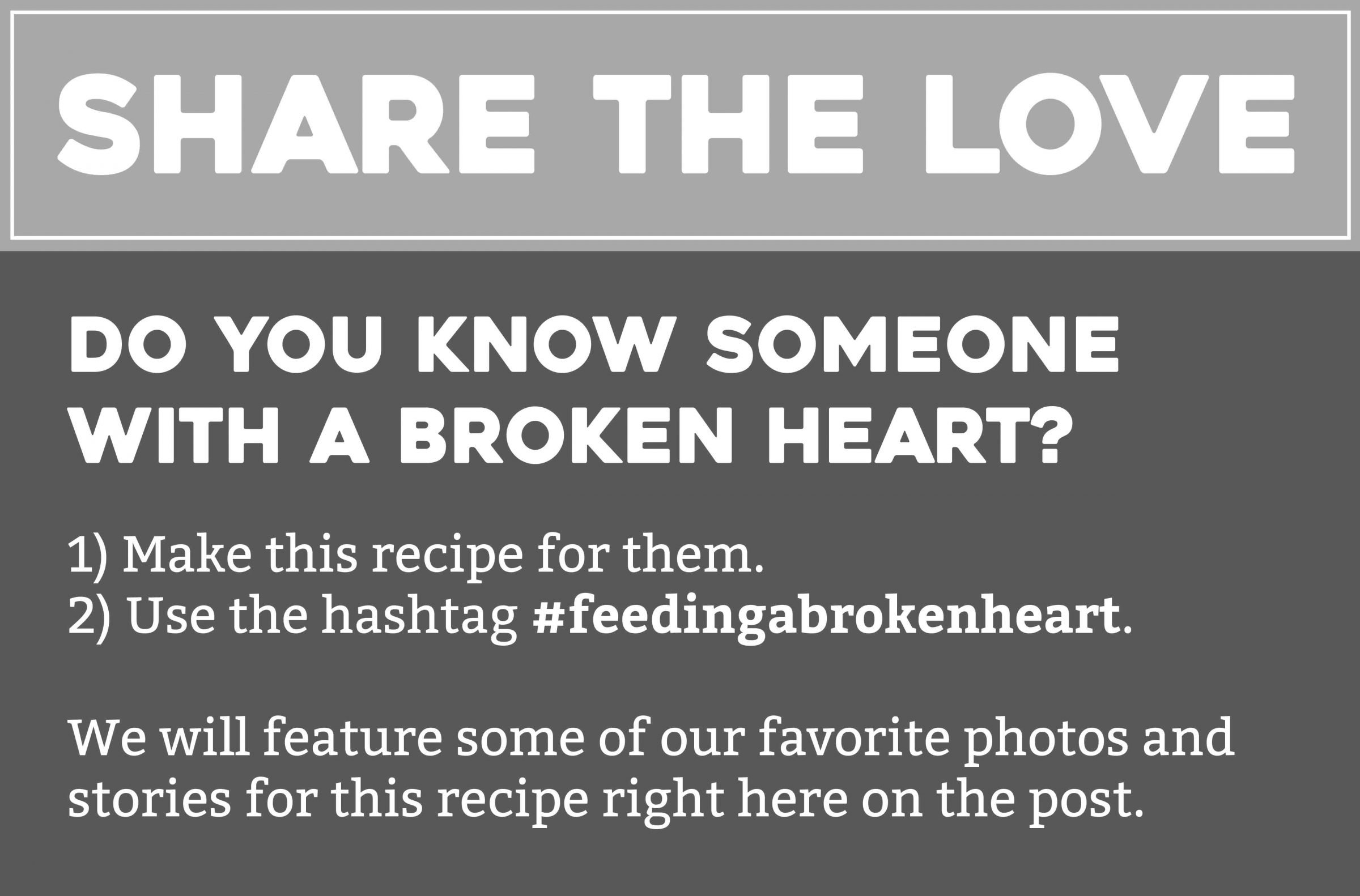 ---
One More Thing!
This recipe is part of our collection of yummy pork recipes. Check it out!
The post Everything Greek Pork Pitas appeared first on Pinch of Yum.