Greetings! My name is Bjork. I am Lindsay's husband and the GAO at Pinch of Yum (Google Analytics Obsessor). I write a post once a month to fill everyone in on the behind the scenes happenings at Pinch of Yum.
Lindsay and I thought it would be helpful to share some of our blog experiences for people that are interested in the nitty gritty details of a food blog.
And I am definitely that person who is interested in the nitty gritty details of a food blog.
I often go to blogs and think: "I wonder how much traffic they get?" or "I wonder how they're monetizing this blog?" or "I wonder how long it will be before Lindsay finds this video and sends it to me?"
So if you're interested in seeing some of the Pinch of Yum details, you've come to the right place!
Here's the breakdown of February's income from the blog.
The Breakdown:
Foodie Blogroll – $70.73
Bluehost Affiliate Program – $260
The Thesis Theme Affiliate Program– $28.71
VigLink – $67.50
Google AdSense – $33.09
Grand Total:

$460.03
If you want to see an explanation of each income category, check out December's Income Report.
Things We Learned In February
Throttling
We use a really affordable hosting company called Bluehost to host Pinch of Yum.
Bluehost is able to offer affordable hosting because they use shared hosting plans. A shared hosting plan means that the server your website lives on is shared with numerous other websites from around the world. If you have a shared hosting plan you can actually look and see the other domains that share your server. The geek in me thinks this is pretty cool. The URL to do this is below if you're interested (it's a free service).
95% of the time, shared hosting isn't a problem. It becomes a problem if your site starts to get a lot of traffic, in which case Bluehost is forced to throttle your site in order to let the other sites continue running at normal speed.
Throttling, in very general terms, is when the hosting company purposefully slows down the speed at which your website loads. We ran into throttling after a week when Pinch of Yum got around 55,000 page views. We immediately saw a decrease in traffic, comments, and overall engagement because of the throttling.
After doing a little research we decided the best solution would be to just bump up to a "Pro" level plan with Bluehost. The cost is $19.95 per month (as opposed to the entry level $5.95 per month). One of the benefits of the pro plan is that it ensures that you're blog is moved to a server that doesn't have as many shared sites.
If you're just starting out, a basic shared hosting plan will be perfect. If you're to the point where you are starting to get a decent amount of traffic and you notice your site lagging a bit, it might be worth it to upgrade to the next level that your hosting service offers.
Google Adsense
After last month's dismal Foodie Blogroll earnings we decided to do an experiment with Google Adsense. The Google Adsense ad is the image block you see about halfway down the sidebar to the right. Look to your right. Do you see it?
We were curious to see how much a Google Adsense ad that looked similar to the Foodie Blogroll ad would earn.
Even though the AdSense ad doesn't have as good of a location as the Foodie Blogroll ad does, we still thought it was interesting to compare the numbers.
Adsense earned a little less than half of what the Foodie Blogroll ad did. I think that part of the reason for the lower earnings is due to the fact that Adsense is pay-per-click, as opposed to pay-per-impression (like Foodie Blogroll).
Pay-per-click can be great if you have a site where people are looking to purchase a product or service. However, this usually isn't the case for people that are reading a food blog. It's up in the air right now as to whether we will keep using Google Adsense or not.
Tips and Takeaways
Help Your Readers Solve Problems
Lindsay and I have received a handful of emails this month from readers saying thanks for setting up the How to Start a Food Blog and Resources for Food Bloggers pages. It's interesting, because these are the most profitable pages on Pinch of Yum. 80% of the affiliate sales that happen on Pinch of Yum come from these two pages.
The takeaway from this is that providing your blog readers with targeted and helpful information can also create ways for you to earn money from your blog. You include quality product links for your readers and if they're interested they buy the product. You get a portion of the sale and most importantly, your readers are connected to a product that helps them in some way. Win-win.
Here are some possibilities for informative pages you could add to your blog:
Links to your favorite kitchen gadgets
A page listing your most-used cookbooks
Videos showcasing your photography equipment and routines
Recommendations for products related to dietary needs (i.e. gluten free resources)
A page with step-by-step photos of certain cooking skills
The list could go on and on. My point is this: if you're looking to create an income from your food blog, first think about how you can help people, and second research to see if the service or product you mention has an affiliate program. Oftentimes you might not be able to find an affiliate program for the product or resource you're writing about. That's okay! I'd encourage you to still go through the process of creating the resources for your readers. Free help is still worth giving.
Thanks
It's fun for me to have a chance to write a post once a month for Pinch of Yum. As always, please feel free to let us know if there is something we can do to help you out!
All of this month's profits from Pinch of Yum will go to an orphanage in the Philippines called the Children's Shelter of Cebu. It's an amazing place. Feel free to check it out. Lindsay and I will be going there this summer!
P.S. Lindsay has been working really hard on a Food Photography eBook that should be wrapped up by the end of the month. As one of the first people to review the eBook, I'm excited to tell you that it's super practical, easy to read, and helpful for anyone who has ever wanted to improve their food photos. Stay tuned for more details!
P.P.S. If you're interested in learning more about some of the ways that you can monetize a food blog, we encourage you to download this free ebook, "16 Ways to Monetize Your Food Blog," from our sister site, Food Blogger Pro!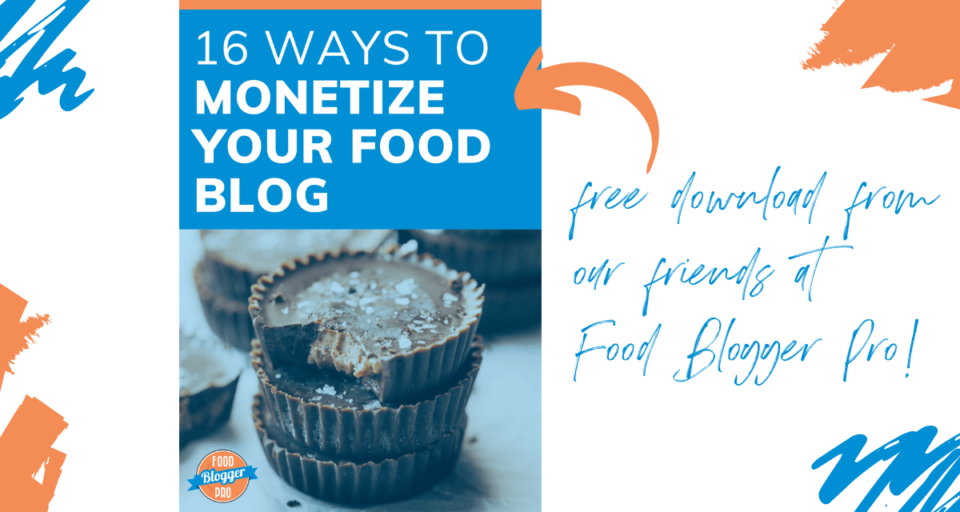 The post February Income Report – $460.03 appeared first on Pinch of Yum.