February Income Report – $6,975.30
Greetings! Bjork here. I'm checking in for the monthly traffic and income report.
In this month's report I'm going to talk about the numbers (as usual) and then discuss what will possibly be a new income stream on Pinch of Yum. It's actually a type of income we've never had before, so we'll be starting from scratch and updating you along the way. More on the details of this later in the post. First, the breakdown.

The Income Breakdown:
Grand Total

: $6,975.30
Income As Percentages
If you're interested in learning more about some of the ways that you can monetize a food blog, we encourage you to download this free ebook, "16 Ways to Monetize Your Food Blog," from our sister site, Food Blogger Pro!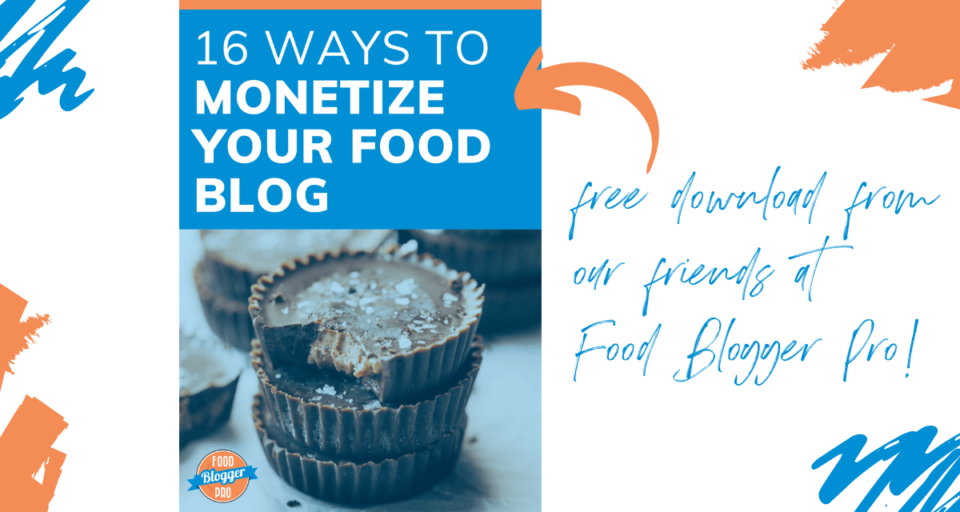 The Traffic Breakdown
You can click on the screenshot to view an enlarged version.
Traffic Overview
Top Ten Traffic Sources
Top Ten Landing Pages
Thoughts On Income and Traffic
February was a record month for Pinch of Yum, as we earned $1,288.40 more than the previous high last month. The extra income came from an ad being purchased on BuySellAds in addition to an above normal month with BlogHer. Other than that there wasn't anything too out of the ordinary.
A New Form Of Income
We want to do our best to keep you in the loop with what we're doing behind the scenes with Pinch of Yum in hopes that you can learn something from us and apply it your blog. And the next frontier we're going to try and tackle with Pinch of Yum in regards to generating income will be establishing long-term partnerships with reputable brands.
This will be a new thing for us! But we're hoping that starting from scratch and talking about the process as it happens will be helpful.
Why are we pursuing these brand partnerships? The online advertising industry can really fluctuate. This can be a bit unnerving, especially if your blog is your primary source of income. For example, advertising income from BlogHer in February was $2,126.22, whereas in January it was $754.40. That's a swing of $1,371.82 in one month!
The reality is that this type of fluctuation is normal and expected. That being said, it's hard to budget your income when you know that your next payment from a certain advertiser could be half of what the last one was. In short, it would be nice to build a consistent stream of income as opposed to one that fluctuates from month-to-month.
Two True Statements
Companies like Google AdSense and BlogHer offer a great way to generate advertising income from your blog.
Companies like Google AdSense and BlogHer are not the only way to generate advertising income from your blog.
With that in mind, let's talk about how you can go about setting up a system to partner with brands and remove the advertising middle man.
How We'll Go About Doing It
DoubleClick for Publishers
DoubleClick for Publishers is a Google company that allows publishers (i.e. food bloggers) to serve and track their own ads. It works the same way as other ad networks in the sense that you get HTML code and drop it into your website where you want the ads to appear. The only difference is that it won't automatically start showing ads. The ad images and settings are set by you.
You'll need a Google AdSense account in order to sign up, but otherwise it's free. Check out this quick video that explains a bit more:
Here's an example of what's possible with DoubleClick: Let's say, for instance, we find a maple syrup company in St. Paul, MN called Bob's Organic Syrup. After meeting with Bob he decides that advertising on Pinch of Yum might be a good way for him to increase sales at the Minneapolis Farmer's Market as well as his online store. We agree that for $200 dollars a month he gets a 125×125 permanent ad on pinchofyum.com and 50,000 impressions of a 300×250 ad. The 125×125 ad shows to every single visitor while the 300×250 ad only shows to people from Minnesota. Also, Pinch of Yum would link to their website whenever we use maple syrup as an ingredient in a post. Lastly, we would agree to provide them with statistics about the ad impressions and click-through rate at the end of every month. We can do all of this using DoubleClick.
Pretty sweet, huh?
If you want to learn more about DoubleClick for Publishers you can check out their website: http://www.google.com/doubleclick/publishers/
PayPal Recurring Billing
Remember, we're attempt to create long-term relationships with brands, so that means we want to build a billing system that allows us to use recurring billing. This frees us up from having to send out invoices every month, and it frees the brand up from having to enter in their payment information every month. The easiest way I've found so far is by combining two services from Paypal: Website Payments Pro and the Recurring Payments add on.
Let's go back to the example we were using before. Bob's Organic Syrup agreed to pay Pinch of Yum $200 per month. Using PayPal and Recurring Billing we enter in Bob's billing information and set the billing date to the 1st of every month. Once the 1st of the month comes around Bob's credit card is automatically charged.
We had already signed up for Website Payments Pro because we use it on the Tasty Food Photography sales page to process credit cards. So that meant we only needed to sign up for the Recurring Payments add on. After signing up for Recurring Payments we get an option under the tools area of PayPal called "Recurring Payments."
Setting up a recurring payment is now as easy as logging into PayPal, clicking on "Recurring Payments", and then entering in the customer's billing information.
Once again – pretty sweet, huh?
Connect with people
This is the hard part – connecting with real people. It's important to be the one to pick up the phone (or press the compose button) and start the conversation with the brands you want to work with, because they might not necessarily be knocking on your door and asking to advertise on your site. And reaching out to connect with people is exactly what we plan to do as we attempt to develop some of these brand partnerships.
In the coming month's income reports I'll be sure to include an update on how this new experiment is going and the things we're learning along the way.
How About You?
Do you have any experience or thoughts on working with brands? Have you done it before? Has it been too much work? Has it been rewarding? We'd love to hear your thoughts.
The post February Income Report – $6,975.30 appeared first on Pinch of Yum.