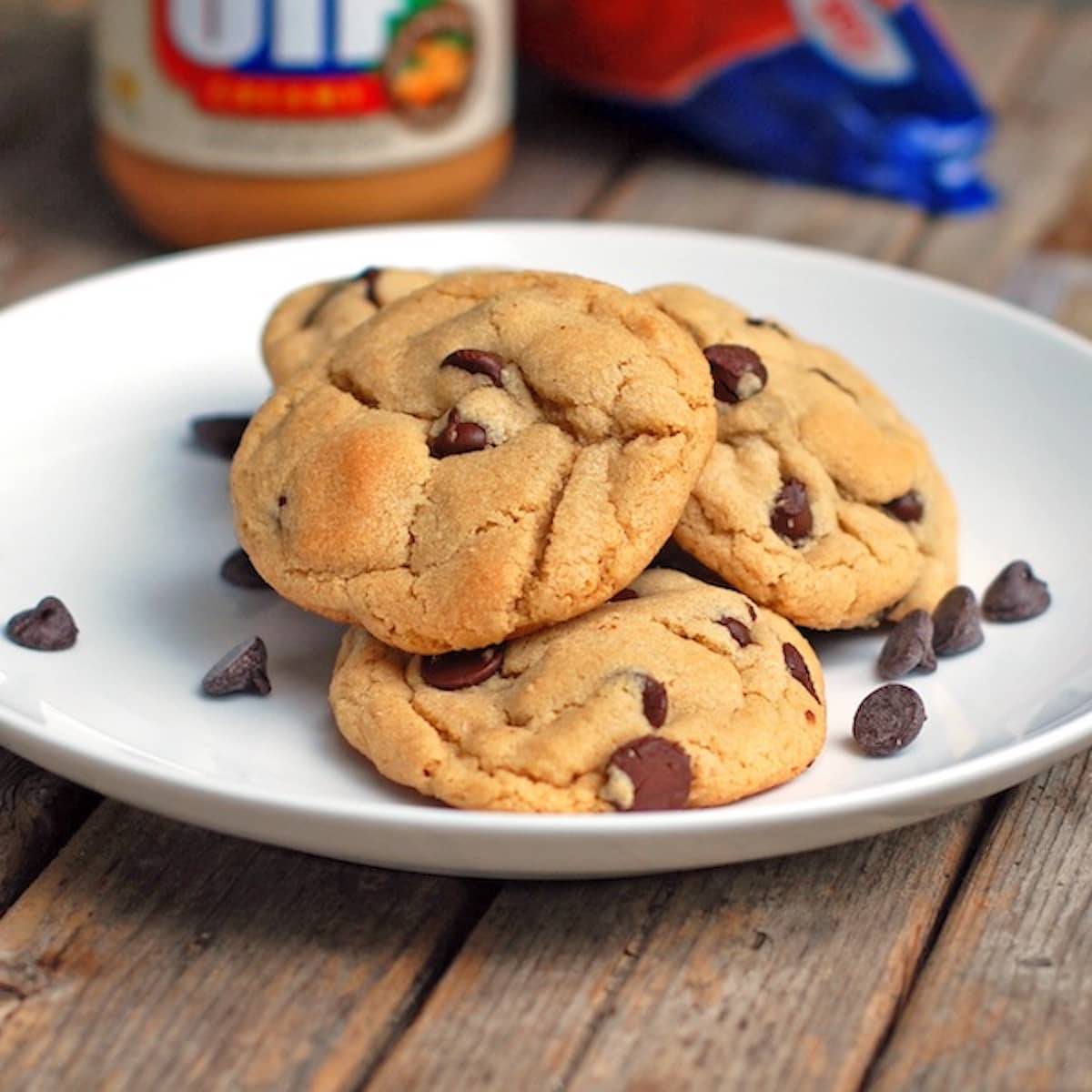 Ah yes. The first day of school.
What would the first day of school be without a cookie? Sad. That's what it would be.
But my first day of school was not sad.  My first day of school was very glad.
Glad for the 25 precious souls that arrived early with shiny new backpacks and way too many markers.
Glad for the spicy lunch in my lunchbox.
Glad for ten minutes outside in the sun, even if it was courtesy of a little friend pulling the fire alarm.
And seriously glad for the joy of coming home to an after-school cookie, or five. And did I mention that they were fluffy peanut butter cookies studded with chocolate chips? With a glass of cold milk?
Q: Would you think I was crazy if I told you it was vanilla almond milk? Or would you love me even more for giving you the best combination ever? In my book you should dip your dessert into a dessserty beverage. I really hope you read the same book as me.
Many thanks to Jessica for a deliciously satisfying after-school snack recipe. Cause teachers love that kind of thing.
Go grab the recipe, make a double batch and send any extras to Room 158. I'll be waiting.
The post Fluffy Peanut Butter Cookies appeared first on Pinch of Yum.