How to Eat More Veggies In Your Everyday Meals
Maybe you're all gaga over veggies but also maybe you're like "this is haaaaarrrrrd." We get it!
But we also know that there are all sorts of wonderful little sneaks out there to up your plant game without it feeling like a chore, or changing the whole recipe, and sometimes without even noticing (oh hi, piles of spinach in your smoothies).
Grillables, pizzas, pastas and everything in between, here are some secrets to get more veg without just eating a pile of veg, ya know?
---
Tip #1: Lettuce Wraps Anyone?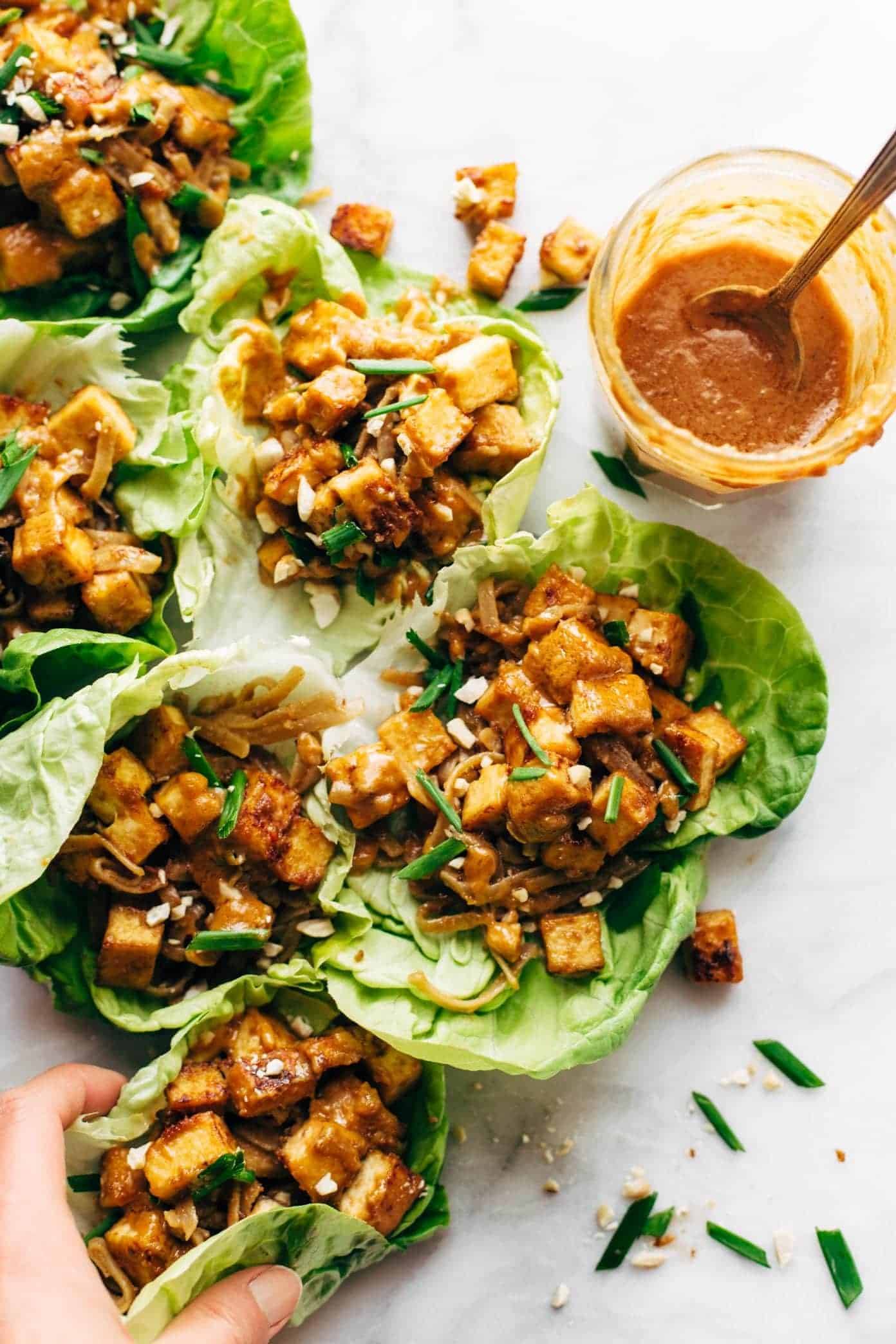 Listen, we've definitely been spotted cheering for team burger bun, but sometimes you just need a bit more tender, buttery, crunch in your life. Praises for lettuce wraps piled high with roasty cauliflower or soaking up saucy noodles. Just pockets and pockets of flavor and we're here for it.
Tip #2: Pizza, But Vegified
So yes, cauliflower can do it all and you can make cauliflower pizza crust, but trust us when we say sweet potato pizza crust is where it's at. It's real food meets convenience meets delicious.
Tip #3: Zoooooodle City
Our friend zucchini, making our weeknight dinner dreams come true by turning magically into noodles with a little spiralizing action. Make your veggie-loving heart sing with this everyday life, easy sesame zoodle recipe.
Tip #4: Fire Up The Grill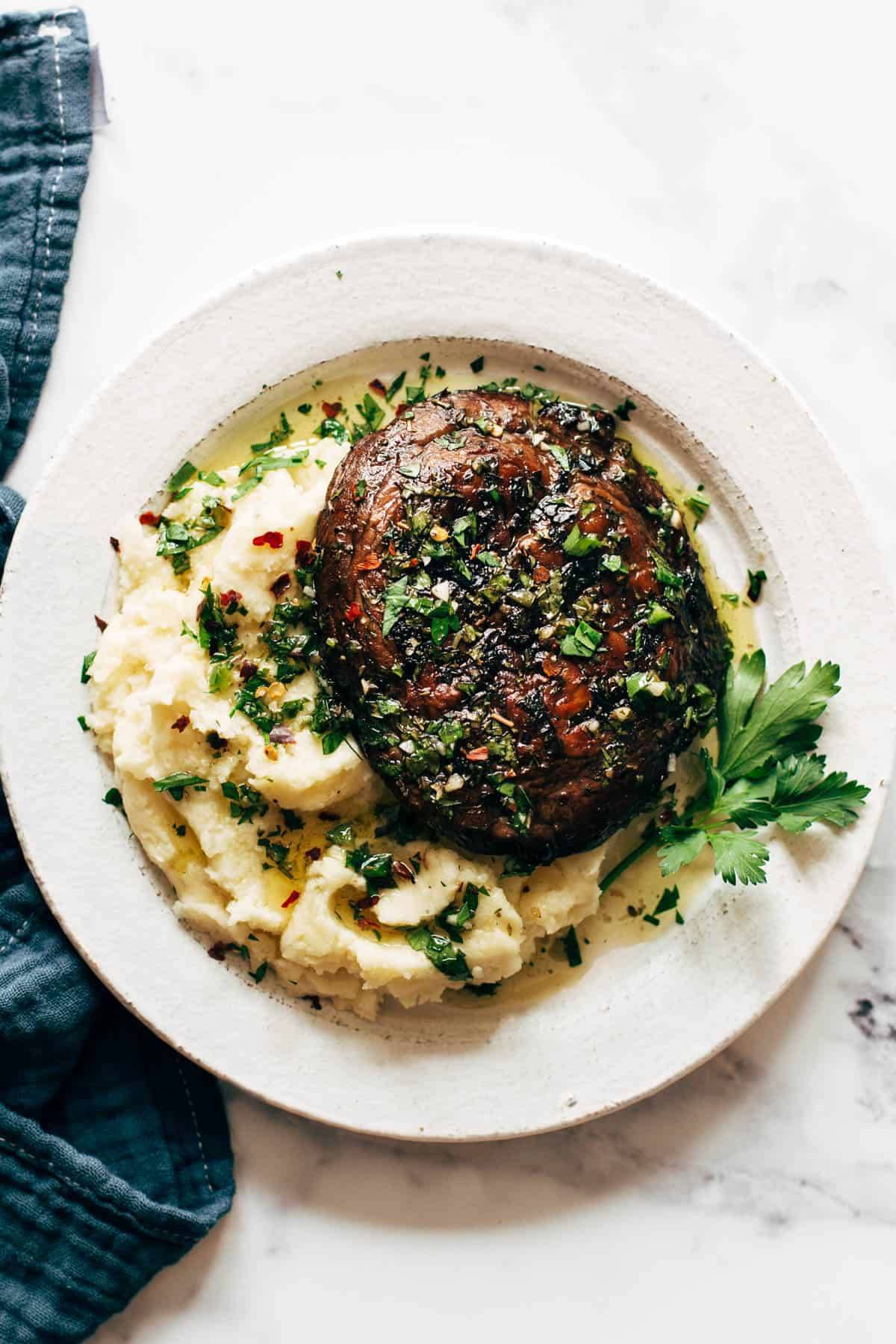 We mean business when our veggies hit those hot grates. It's like a whole new world of food love gets unlocked and big flavors start bursting at the seams with that gotta-have-it grill-char veg goodness. You're going to want to start with these grilled portobellos ASAP.
Tip #5: Sneak In More Plant-Forward Yum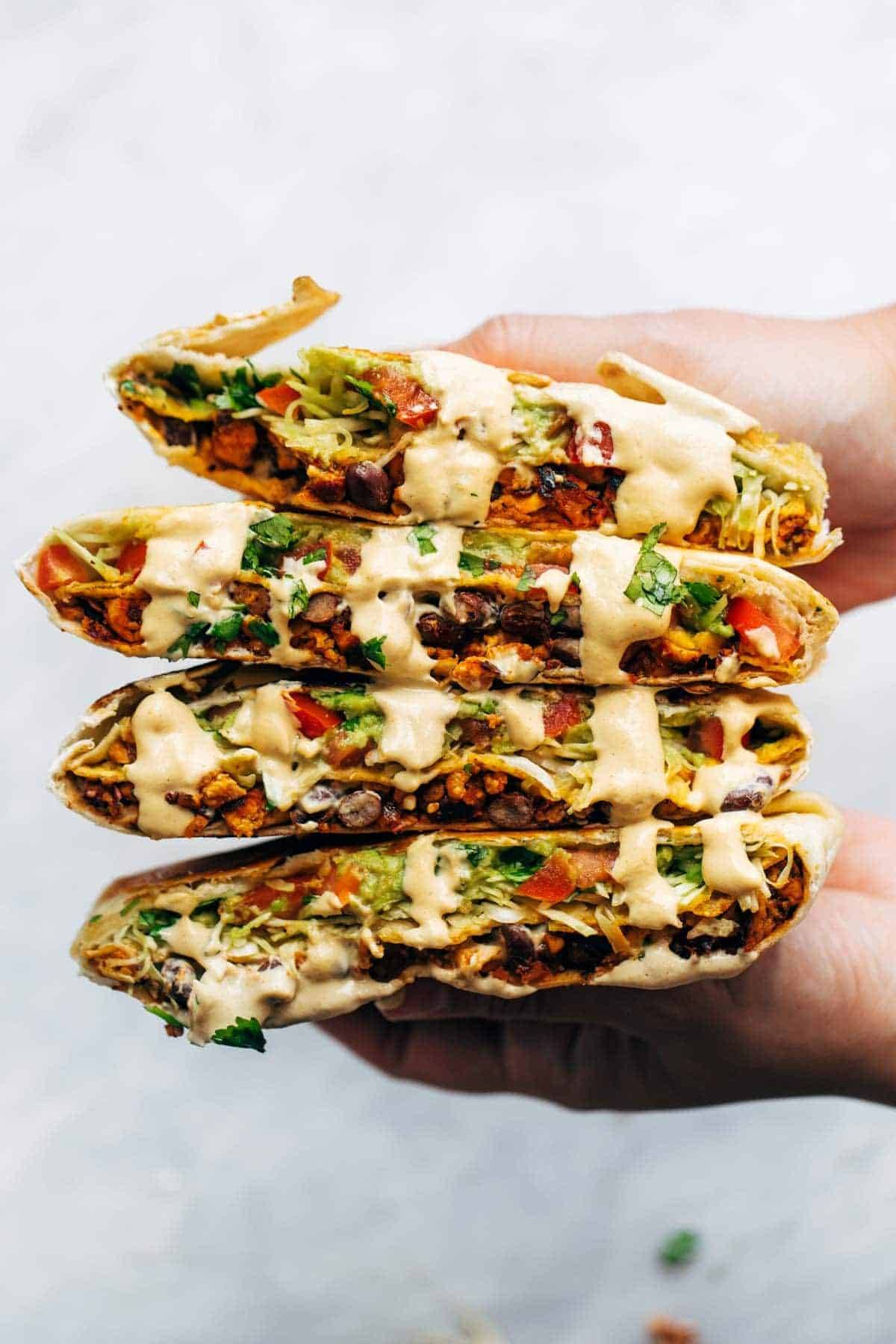 Don't think we've forgotten about the veggie skeptics in your life. Is that you right now? Let us convert you from "Uh uh, no way!" to "I'm eating veggies right now?!" with our cauliflower gnocchi, vegan crunchwrap supreme, or the best cozy golden soup.
Tip #6: Drink Your Greens
We feel like now is a good time to include you in on our luxurious moment of loving veggie-filled, good-for-you, fruity drinks. From smoothies, to agua fresca drinks, to warm weather coolers, we just can't get enough. Is it second breakfast? An afternoon pick-me-up? A mocktail goodie? Whatever it is, you need it now.
---
What other ways do you sneakily add veggies into your day? We need to hear!
The post How to Eat More Veggies In Your Everyday Meals appeared first on Pinch of Yum.