I keep hearing "2014" and thinking that it's in like 6 years. Um, no, more like 6 seconds. CAN YOU EVEN BELIEVE IT?!
The year 2013 was a really interesting year for Pinch of Yum, because a) I was cooking from the Philippines for half of the year, b) the blog continued to grow in spite of new challenges faced from running a food blog from abroad – seriously, totally unexpected and thank you for your lovin, and c) you showed me that you reeeeally like healthy family-friendly recipes that use the most tasty and delicious whole foods, and I do too! so I started to focus on those recipes more on Pinch of Yum.
Over the last year, you've clicked, shared, pinned, liked, tweeted, sampled, gobbled, and loved. Here are the best of the best of the year 2013, according to the collective y-o-u.
Noodle Lovin
I have two versions of this recipe, one from the aunties at orphanage that I was working at and one that I did on my own. Can I just say? I love that you love pancit.
Inspired by a Thai and Vietnamese restaurant in Cebu. I have dreams about this.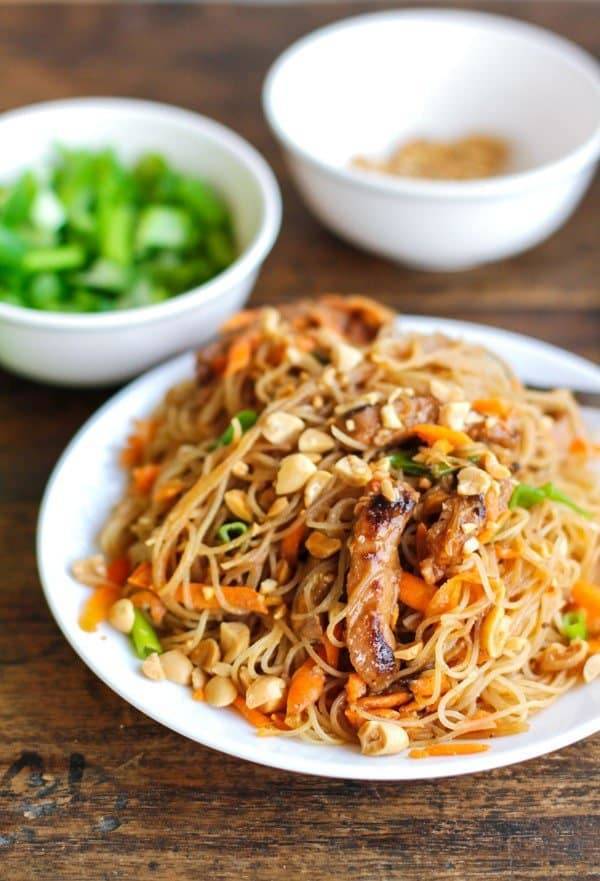 An ode to very fresh and simple food.
Oh Yes I Did: Casserole
The really basic and cozy food of my childhood.
The really basic and cozy food of my present. Like I might go make it right now.
For when you're feeling friendly towards veggies and quinoa dressed up in Southwestern spice.
Meaty Meat Meat, + Chicken
Basically an excuse to eat carnitas on sweet corn bread with melted cheese.
Introduced to me by my sister, inspired by the lovely Gina of Skinnytaste. Itsa good one.
The easiest thing you'll ever make. And everyone loves it. And you can make NACHOS.
I ♥︎ Sweetness
Can't stop won't stop.
Discovered completely by accident. The basic secret: melt half the butter, let it cool to solid, and get enough flour in there so they stay thick and chewy. MY LIFE.
A long time fall staple, updated with less sugar and oil. And oh PS the glaaaaaaaze.
So Fresh and So Clean
I photographed and wrote this post at 5am before going on vacation to the cabin with my family for two weeks. Oh the things you never knew about food blogging. #worthit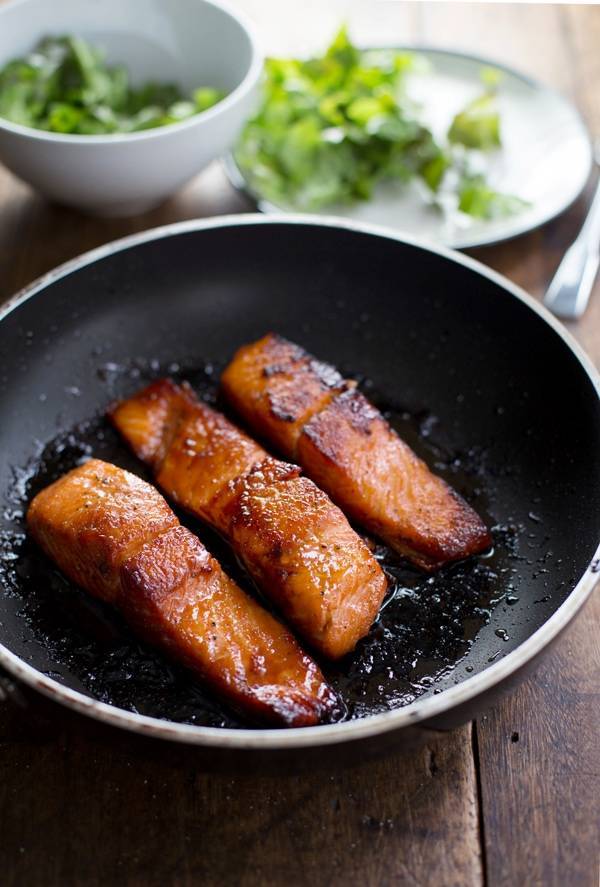 Like many winning recipes, I made it on a total whim just using what I had on hand. I think luck favors the resourceful cook. I luv this one.
That stuff that looks like cheddar cheese? It's PAPAYA. Gorgeous yummy juicy Filipino papaya that's as big as my head. Promise.
Of Course, The Cauliflower
It's totes predictable. And so creamy and so cheesy and so wonderful.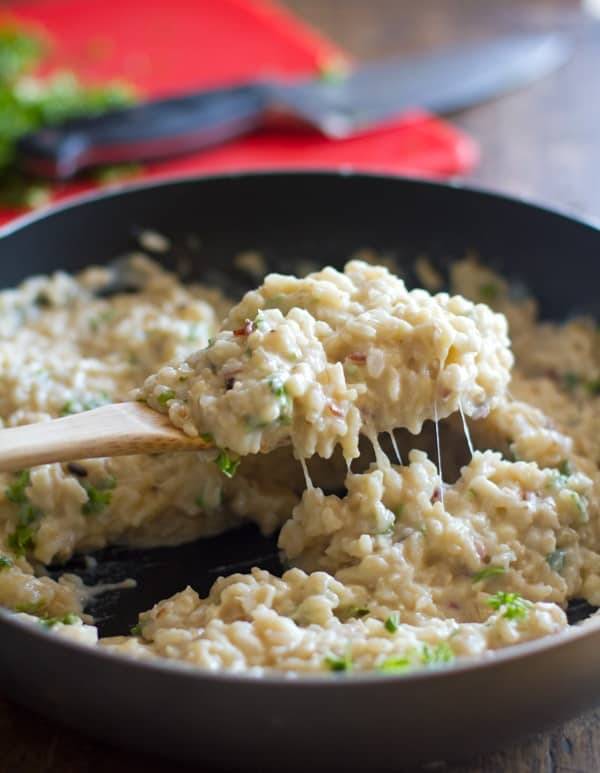 BAM. You loved this one. Glad to have some fellow fettuccine obsessors in the crowd this year.
And the recipe that takes first place in the Reader's Choice Awards this year is, not surprisingly, this garlic-y cream sauce made from a vegetable. Lots of pins, lots of comments, lots of detailed reviews… WE JUST GET EACH OTHER.
Much love to you, my awesome readers, commenters, emailers, virtual friends, and recipe try-ers for making 2013 a superfun blog year. I adore you and your food lovingness more than you know. Would it be weird if I said *mwah* now?
…Just did it.
The post Readers' Choice Awards: Best Recipes of 2013 appeared first on Pinch of Yum.