September Traffic and Income Report – $29,421.94
Greetings from Seattle, WA!
Lindsay and I are on the last leg of a Tour de West Coast. Lindsay is attending a photography workshop today and I'm hanging out at Roy Street Coffee & Tea putting together this month's income report. Thanks to you Seattleites for sharing your city with us. It's beautiful and inspiring.
If this is your first time reading one of these reports here's the quick back story:
Three years ago Lindsay and I started something called "The Food Blog Money Making Experiment." We promised to publish a post every month where we'd provide a "behind the scenes" look at what we were doing to grow the blog's traffic and income.
If you'd like to look through the past reports you can do so on this page.
We've learned a lot over the past three years while doing this experiment, but the most important thing we've learned is showcased in the results of the experiment itself: Growing a blog (or business or non-profit) takes time and a lot of work. It doesn't happen overnight, in a few months, or even in a year. Are there exceptions to that? Sure. But the vast majority of full-time bloggers have been doing it for a long time and have been working really hard during that time.
We've talked in previous reports about what hard work looks like when building a blog. There's grit, 1% ∞, and thinking like a cross country star (not a tennis star).
Another simple but critical skill is the ability to focus on one thing.
When you're building a blog there are thousands of things that you could be working on (no exaggeration), but the most important thing for you to be working on is the thing that you're working on.
Said differently, one of the biggest competitive advantages that someone can have in today's work world is the ability to focus on a single task until it's done.
Think about this: What if you (1) developed your ability to focus on a single task while (2) improving your skills and knowledge in that area (3) over an extended period of time?
You could do some incredible things if you did that.
It's easier said than done though, isn't it?
There's unanswered emails, the new iPhone, a new level of Angry Birds, that text message that just came through, Madden 15 (no? just me?), a new follower on Instagram, your favorite news site, and a laundry basket that's spilling over the top.
There are hundreds of things that are trying to steal our focus, and the problem is that they're pretty darn good at it.
So how do you recapture that focus?
What about doing less in order to do more? Is there something that you need to cut out of your life that will allow you to focus without feeling completely distracted or stressed?
On Pinch of Yum, we've started to hire support staff to help with different social media channels – right now we have an intern working on community management for Pinch of Yum Pinterest and Facebook. We also have an admin who manages all our submissions to food sharing sites and optimizes some of the existing Food Blogger Pro videos. And then there's our beloved accountant who does everything that we don't want to (read: can't) do on our own.
In the life department, we have made the intentional decision to bring on a team to complete all the steps of our kitchen remodel rather than doing it ourselves, which would inevitably result in a) stress from us trying to do remodeling things that we don't know how to do, and b) yet another distraction that would prevent us from doing what we're actually good at doing.
The bottom line: You don't have to do it all, in your business or in life. We sure don't!
Pick your priorities, focus on them, and don't feel guilty about moving some things (even if they're good things) to the back burner.
If you're looking to take this concept to the next level I'd suggest reading Essentialism by Greg McKeown. It rawks.
Let's take a look at the numbers for September.
Income
Total Income: $36,019.51
Expenses
Total Expenses: $6,597.57
Net Profit: $29,421.94
If you're interested in learning more about some of the ways that you can monetize a food blog, we encourage you to download this free ebook, "16 Ways to Monetize Your Food Blog," from our sister site, Food Blogger Pro!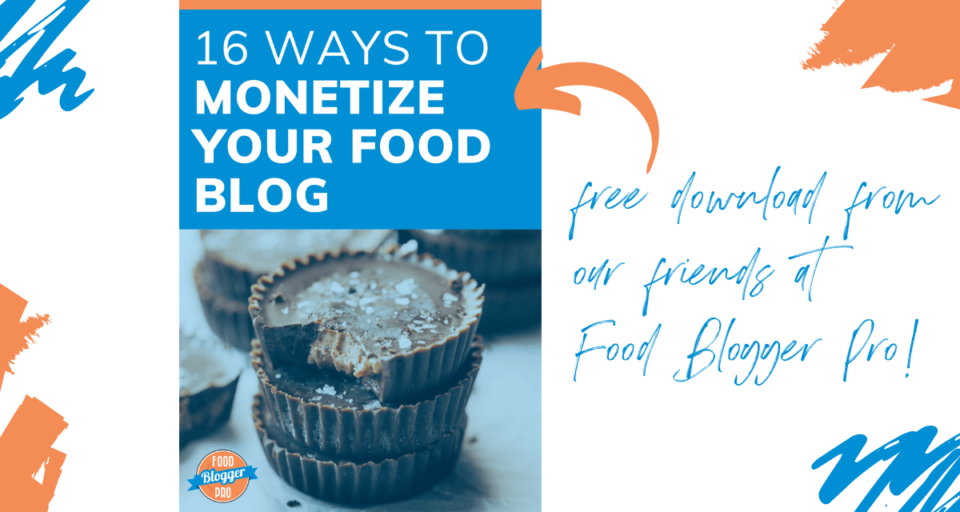 Thoughts On Income
Amazon Affiliate Program in Minnesota
Amazon finally allowed Minnesota back into their affiliate program at the start of October.
Before October Minnesota wasn't allowed because Amazon wasn't collecting sales tax on orders made in Minnesota (it's a bit more complicated than that, but that's the basic reason). Amazon recently changed this and is now collecting sales tax on orders made in Minnesota, which has allowed Amazon to open their affiliate program back up to residents in Minnesota.
We'll soon start experimenting with different ways to use Amazon affiliate links throughout Pinch of Yum. If you're interested in getting an inside look at what we plan on doing you can check out the 5 Ways We Plan to Use Amazon Affiliate Links post on the Food Blogger Pro blog.
Advertising on Facebook
Understatement: Facebook advertising is powerful.
It's amazing how detailed you can get when creating targeted Facebook ads. There are some really awesome things we could be doing with Facebook ads but it's currently not the time for us to be spending a lot of time with Facebook (see beginning part of this post).
That being said, I wanted to have a basic understanding of Facebook ads, so I took a few hours to create an ad that pointed to a page on Pinch of Yum with affiliate links.
The good news? We came out with a profit!
The bad news? The grand total was two cents. Literally, $.02.
After spending $114.98 on Facebook ads we earned a total of $115. I consider it a success as a proof of concept and something that I might be revisiting when time allows.
The thing that really fascinates me about a setup like this is that it's extremely scalable because the traffic is purchased as opposed to earned via organic search and social media. If you can make $101 dollars for every $100 you spend then there's little risk in spending money advertising.
That being said, paid advertising is a foreign space for me, so I'm approaching with caution. For now, we'll take the $.02 and buy a couple of Tootsie Rolls. #datenight
Video Ads
We've been fighting a mean fight with auto-play ads with audio.
They're terrible. We apologize if you're run into them. If you still continue to see them, especially the weird one with the sheep-goat baaaing and the dog on the skateboard (?!), please let us know. If the issue continues, we'll have to pull the plug with certain ad networks. We really can't afford to have "bad tenants" renting Pinch of Yum's digital real estate.
rpm
RPM stands for page revenue per thousand impressions. RPM shows you the average revenue you earn from every 1,000 page views on your blog. It's a helpful metric because it allows you to see how effective you are at monetizing your blog.
Below is the RPM that we had for Pinch of Yum in the month of September.
Traffic
Below are some screenshots from Google Analytics. You can click on these images to view a larger size.
Traffic Overview
Top Ten Traffic Sources
Mobile Vs. Desktop Traffic
Thoughts On Traffic
YouTube
We've started posting some videos to the Pinch of Yum YouTube Channel. Did you see the one of Lindsay smashing the wall with an ax?
I'm really excited about the potential that video holds. However, one place it doesn't (yet) have an impact for Pinch of Yum is traffic.
That's a grand total of 40 sessions from YouTube in September. It's nothing to write home about (then again, I'm writing about it in this report, which my parents read, which is kind of like writing home).
The biggest potential that YouTube holds isn't the potential to drive thousands and thousands of visitors to your blog, but the potential to connect with readers and build a relationship with them, which I would consider more important than traffic. After all, it's better to have 1,000 readers that care than 100,000 that don't care.
Have you ever met someone in person that you've watched on video? It's kind of like you already know them.
Have you ever met someone in person that you've only read, not seen on video? Did it catch you off guard a bit how they looked, acted, or sounded?
That's why video is powerful – it allows us to "know" each other better than just written content does.
Is it scary to jump in front of the camera and press record? You bet.
Is it worth it? We think it is.
Viral Posts
50% of Pinch of Yum's traffic comes from 10% of the posts. That means that out of 600 posts, 50–60 of them are driving half of the traffic to the blog. These are kind of like Pinch of Yum's hit songs. They're the ones that people know, recognize, and share.
Needless to say, having a "viral post" will give your blog a huge bump in traffic, just like writing a hit song will give a musician a huge boost in their music career.
We often get emails from people asking how to write a really popular post, and the answer is much simpler (but not easier) than people think. I share more in a post called Viral Posts and Hit Songs on the Food Blogger Pro blog.
I also share about having a song of mine featured on MTV (teaser!).
Blogging As a Business
Lindsay and I are humbled and grateful for the growth that Pinch of Yum has experienced. We feel a (positive) sense of obligation to continually and consistently create content that is helpful and inspiring.
One of the ways that we feel that pressure is with these income reports. We want to continue to find creative ways to grow and monetize Pinch of Yum so we can report back and share what we've learned about creating an income from a food blog.
Part of the pressure we feel is to report back each month with numbers that are higher than the previous month.
But the reality is that won't always be the case, and while it's hard to say for sure what will happen, we anticipate the next season of Pinch of Yum to be a building phase, which means that we'll be incurring more expenses in order to build the business.
We report the profit on these income reports (profit = revenue minus expenses), which means that during this building phase the income report profit totals will most likely go down.
Many readers won't know why this is happening because they're "check and go" income report readers, which is totally okay and expected. But I'm really excited that not everyone is a "check and go" reader.
How do I know that?
Because you're still reading even though it's the last few paragraphs of a 2,000-word post about generally hard to read stuff like numbers and analytics. **high five**
We're excited that you're part of this journey as we continue learning about building and growing a successful blog. We have some really exciting stuff in store. We're thankful that we can share it with you.
I've polished off my mocha and Lindsay should be wrapping up soon, so it's time for me to close down my laptop.
One more thing before I go:
Because Of You
It's because of you that this thing we call Pinch of Yum can exist as it does today. Thanks so much for reading, tweeting, commenting, emailing, and sharing these recipes with your families and friends. We love hearing from you!
This month the special project that we're focusing on is buying birthday gifts for the kids at the Children's Shelter of Cebu, an incredible orphanage in the Philippines where we lived and worked for a year.
When we lived in the Philippines, attending these kiddos' birthday parties was always a bright spot in our long, hot days. There were always big smiles, loud singing, and plenty of rice, chicken, and birthday cake.
We really think of this as the Pinch of Yum readers supporting CSC right along with us. Thank you for standing with us to give these kids the care, love, and special birthday attention they deserve as they wait to meet their forever families.
The post September Traffic and Income Report – $29,421.94 appeared first on Pinch of Yum.