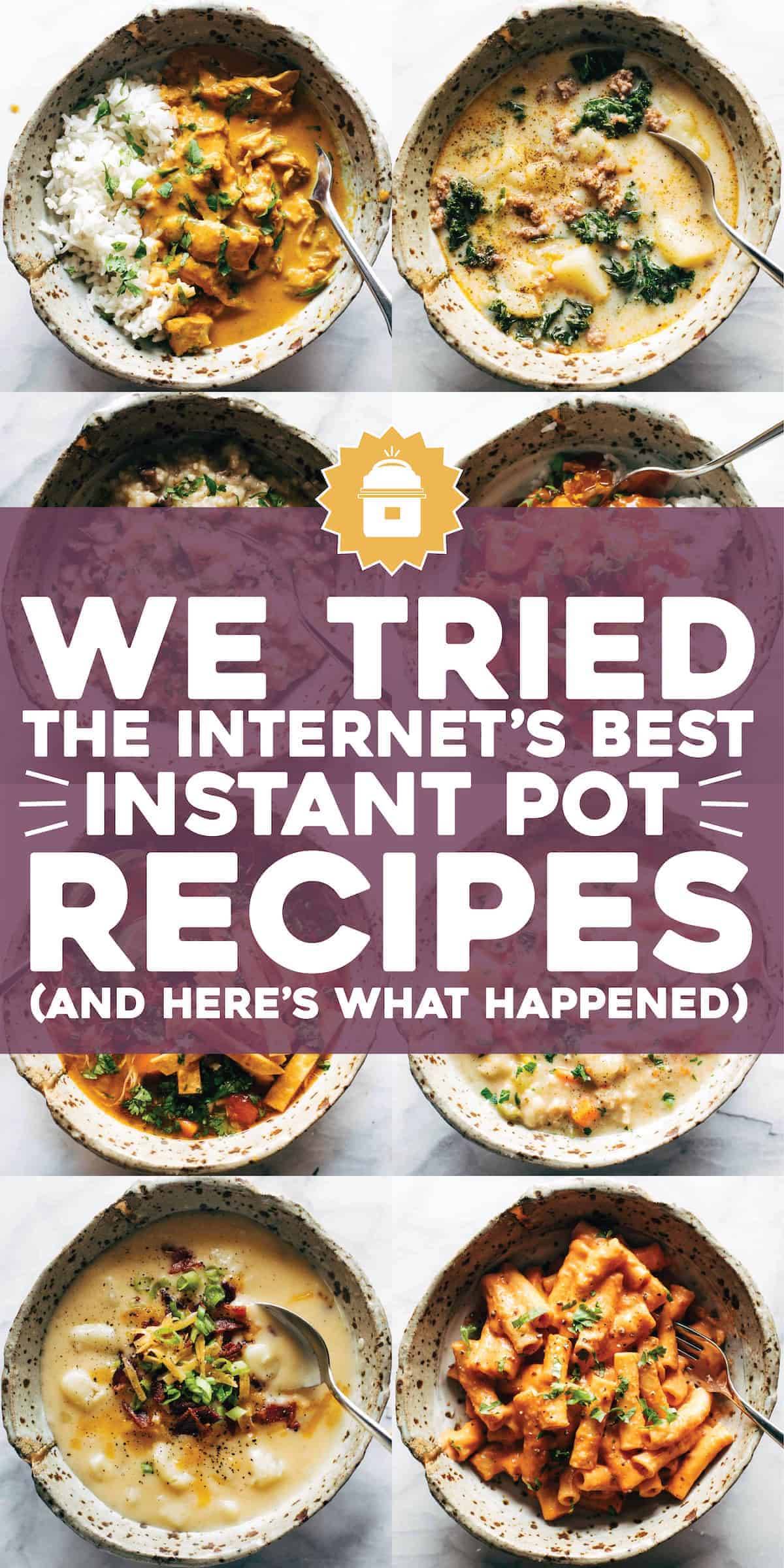 Do you ever look at recipes online and wonder, are these really as delicious as they seem?
Yeah, same.
And that's right, over the last 6 weeks, Krista (our shoot assistant at POY and a blogger at Destination Delish) and I together made 10 of the Internet's BEST Instant Pot recipes. Whoa.
We decided to pick out ten recipes from blogs and websites around the Internet that seem to have people all in a tizzy with their high reviews, pins, saves, comments, and all-around popularity, and actually put them to the test.
We grocery shopped, we sautéed, we natural-pressure-released, we sampled and sampled some more, we took notes, we raved, we critiqued, we felt happy eating a lot of really good food.
And here it is today – our big report. Our big Best Instant Pot Recipes report.
Here's what you'll get with each recipe:
a link to the recipe
a photo of how each recipe turned out for us
a list of what we liked about the recipe
And at the end, we attempted the impossible and picked our top three recipes out of this list that we think you NEED to try.
It was a long project, and it was really, really fun.
Are you ready?
If you haven't yet experienced the magic of the Instant Pot, you can find the one we use right here! (affiliate link)
Instant Pot Butter Chicken
Click here for this popular recipe from Two Sleevers.
What we loved:
The sauce is really, really, really good, and the leftovers get even better.
You'll have extra sauce to save for another recipe later. Butter paneer, anyone?
No sautéing! Thank goodness.
Urvashi includes lots of detailed notes to help you be successful and get as close to traditional as you want (for example, making your own garam masala which is what we did)!
Instant Pot General Tso's Chicken
Click here for this popular recipe from Jo Cooks.
What we loved:
Nice texture on the sauce: just thick enough, silky, savory, sweet.
This is a super easily adaptable recipe – you could add nuts, vegetables, more spice, etc. to make it exactly the way you want it.
Kid-friendly! Our families loved it.
Instant Pot Zuppa Toscana
Click here for this popular recipe from Damn Delicious.
What we loved:
We liked it when we tried it, but we LOVED it when we brought it home to our families that night for dinner. Overall: high yum factor.
Straightforward process, short-ish ingredient list. Just one sautéing step for the sausage, then dump everything in and cook.
Creamy and cozy, but still brothy enough to sop up with some crusty bread.
Instant Pot Spaghetti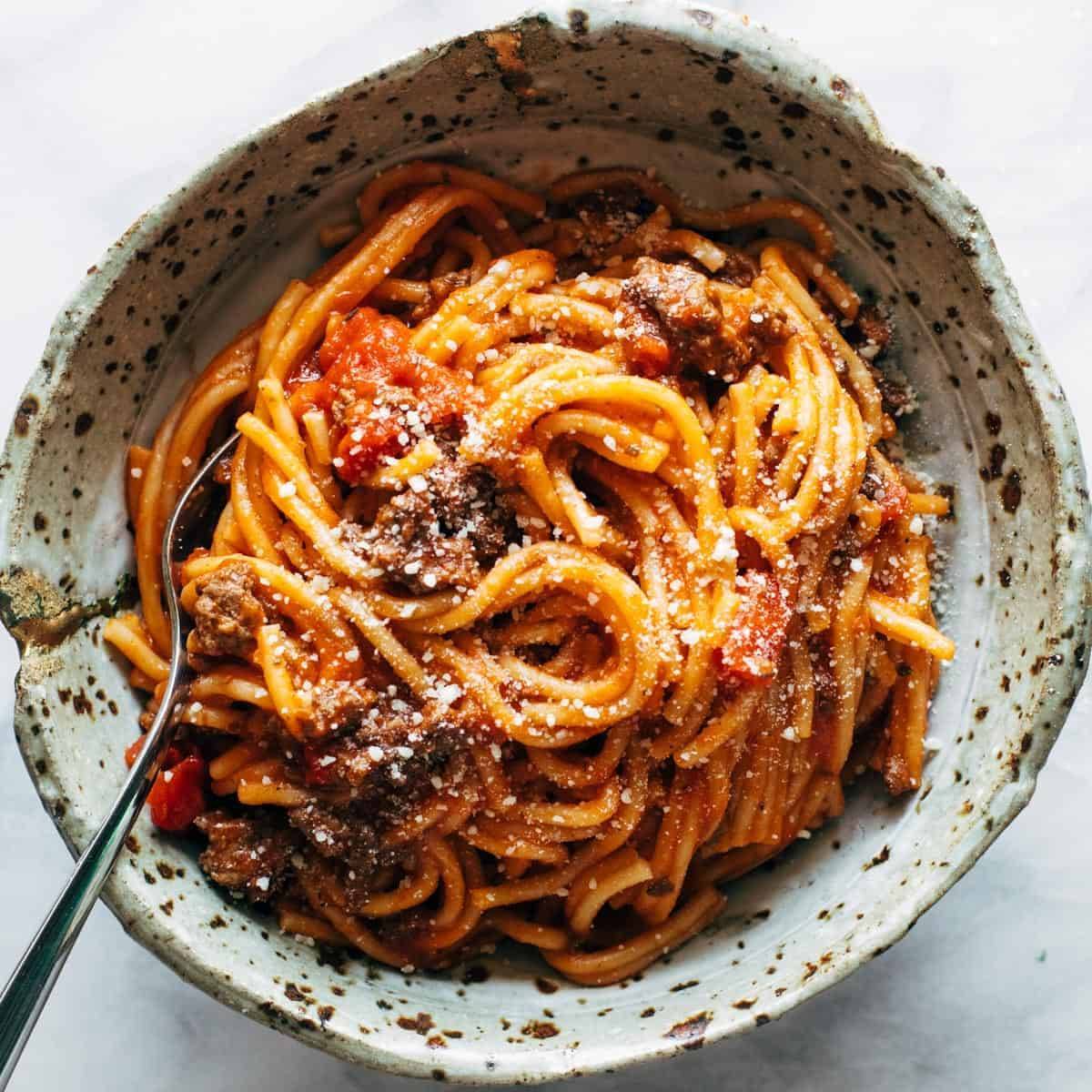 Click here for this popular recipe from The Salty Marshmallow.
What we loved:
Wonderfully super easy!
Something really delicious happens to the texture of the noodles when they cook in the Instant Pot – they get sticky and starchy with the sauce in a way that is just really nostalgic and comforting.
Very family-friendly: quick, adaptable, kids loved it.
Instant Pot Creamy Ziti
Click here for this popular recipe from Cooking with Karli.
What we loved:
Just pure carb and cheese decadence. Can't beat the cozy factor.
Probably the easiest of all the Instant Pot recipes we tried!
Super kid and family friendly. It's kind of one of those can't-go-wrong recipes.
Instant Pot Chicken Tortilla Soup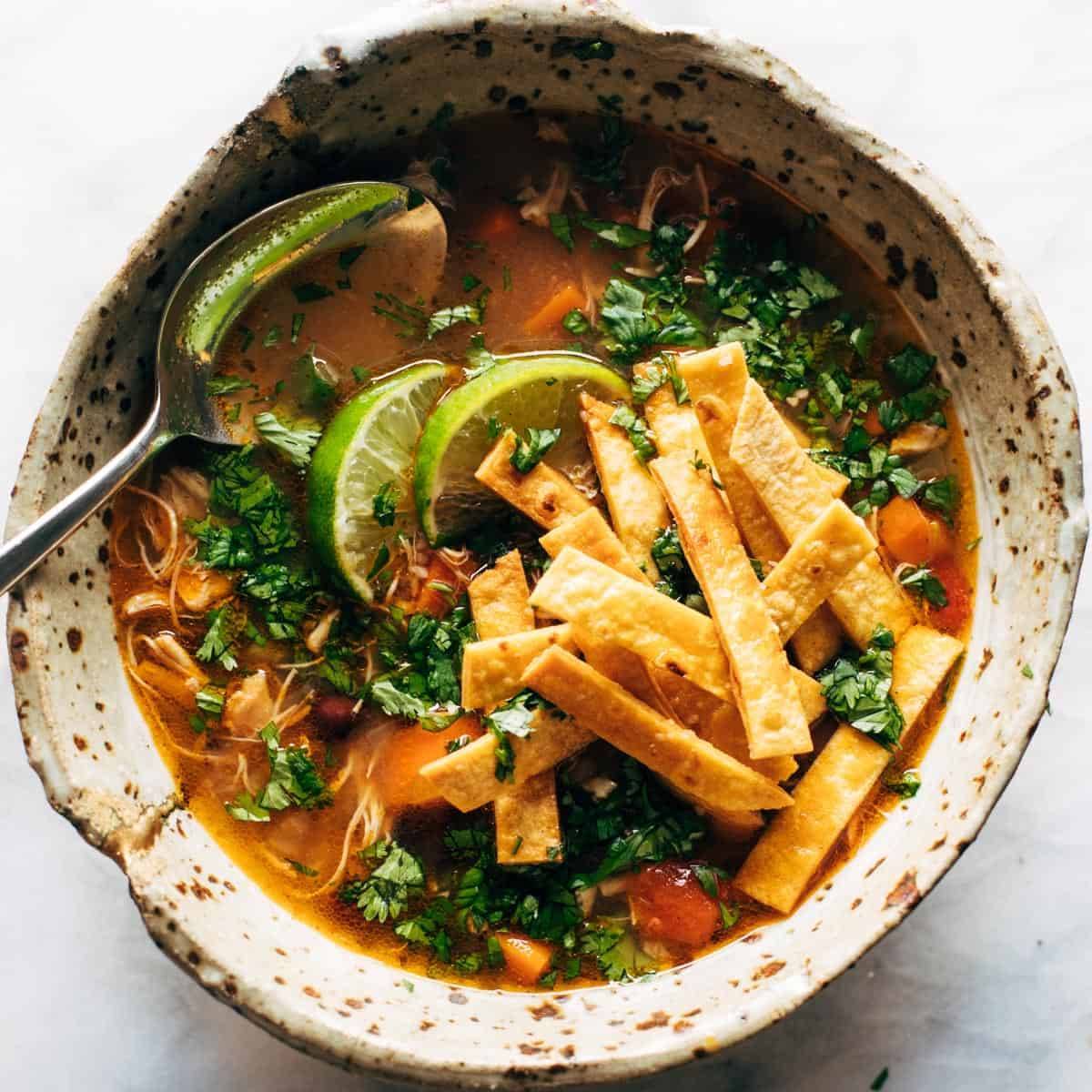 Click here for this popular recipe from Feasting At Home.
What we loved:
Big-time flavor. We opted for chicken thighs instead of chicken breasts, and the juicy shreds of chicken did not disappoint.
This makes a HUGE batch of soup, and it is very freezer-friendly!
Kind of a blank slate of a recipe that goes with whatever toppings you like. We did tortilla strips, extra lime wedges, cilantro, and (unpictured) Cotija cheese.
A lot of Instant Pot recipes can get kind of heavy – this one was light and fresh-feeling, but still full of flavor. Awesome.
Instant Pot Mushroom Risotto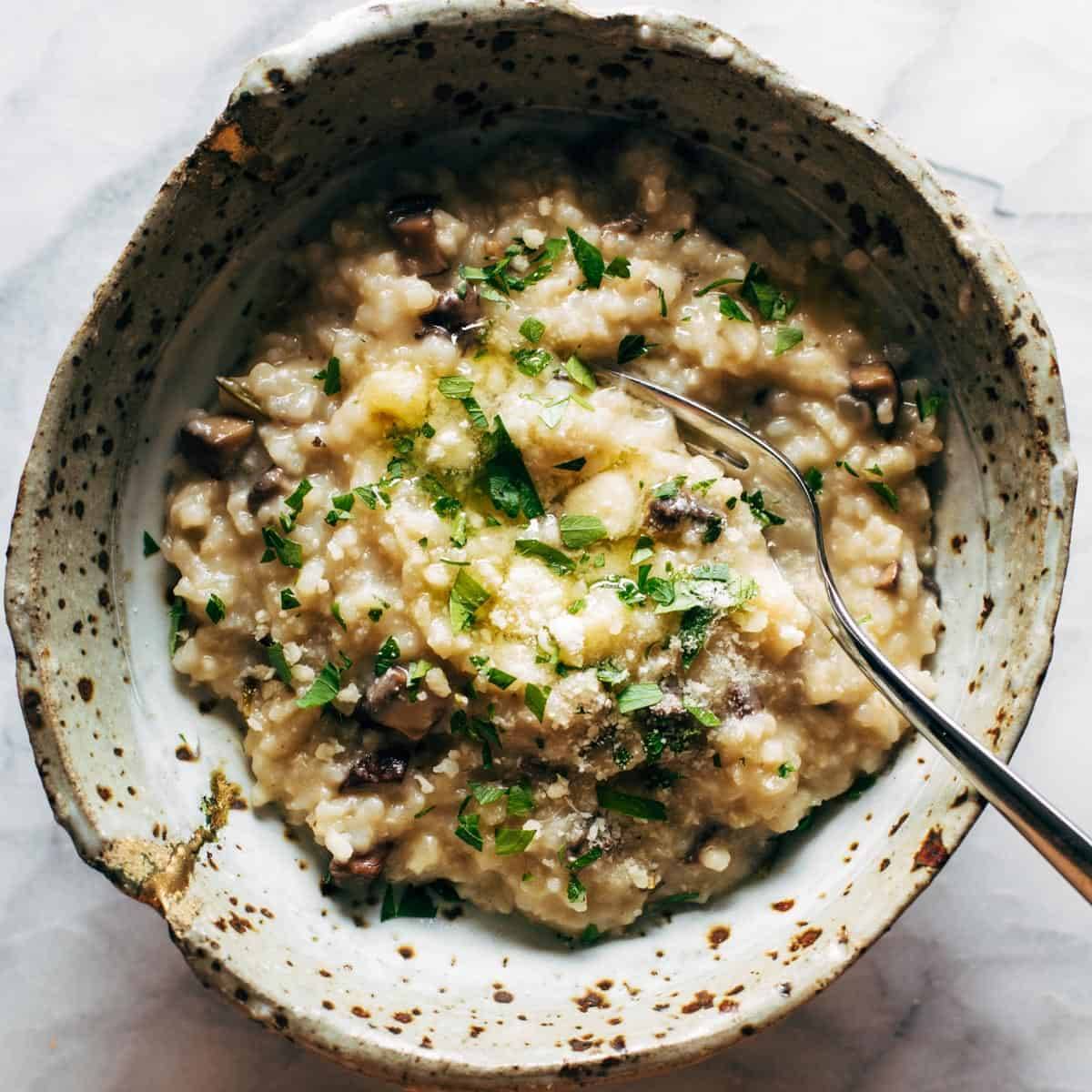 Click here for this popular recipe from All Recipes.
What we loved:
The creaminess, the earthiness of the mushrooms, and that rosemary in there! Oooh la la.
Much less maintenance than a normal batch of risotto.
Short-ish ingredient list – always something we like!
Instant Pot Loaded Potato Soup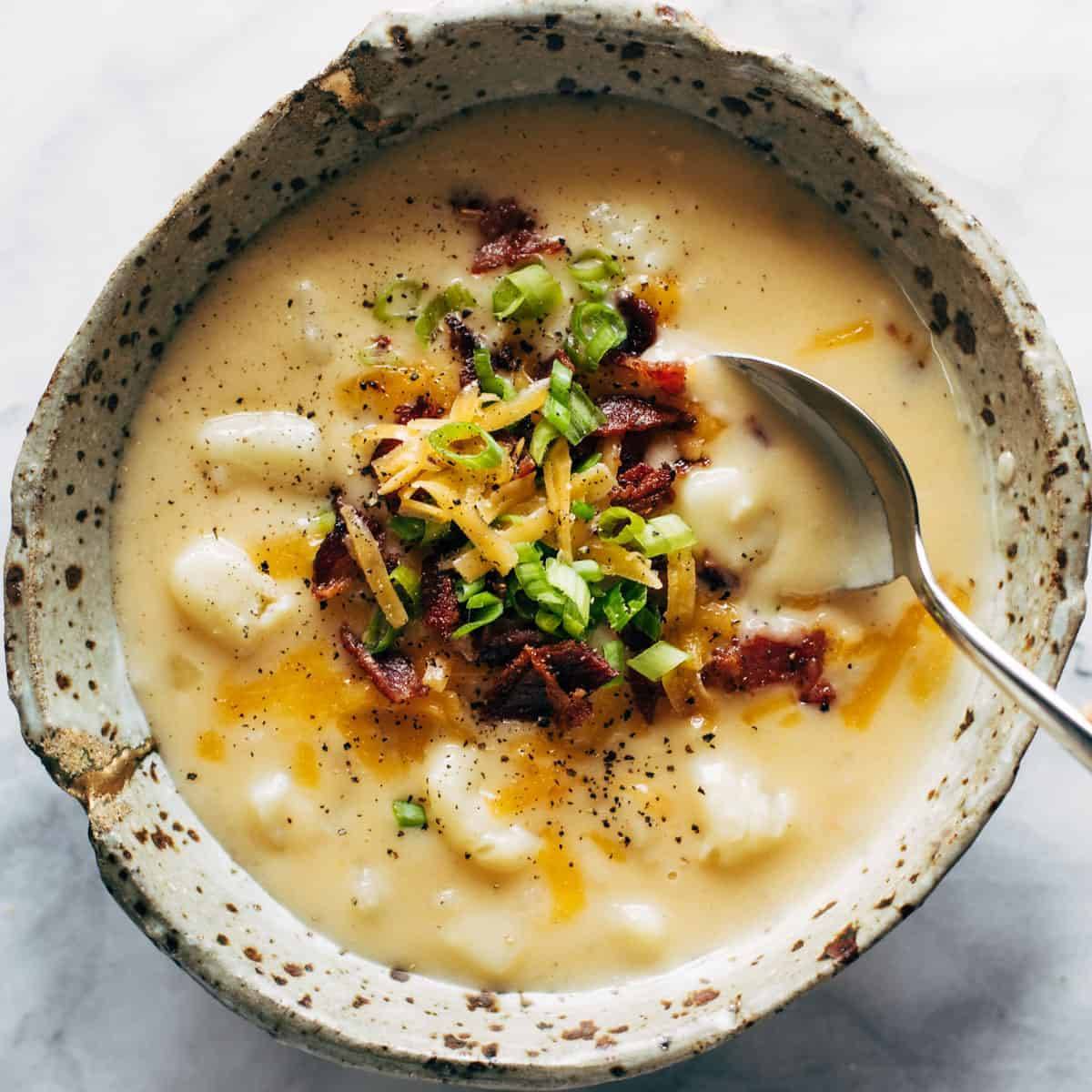 Click here for this recipe from Belle of the Kitchen.
What we loved:
So super cozy, nostalgic, and family-friendly. This reminded me of something I would have grown up eating in small-town Minnesota.
Short and sweet ingredient list.
Potatoes kind of go with anything, so it gives you a good base where you can play with the toppings! We had it with bacon, cheddar cheese, and green onion, but I think you could go lots of directions with this, like adding roasted broccoli, kale pesto, grilled sourdough toasts, etc.
Instant Pot Orange Chicken
Click here for this popular recipe from Sweet and Savory.
What we loved:
We liked having the flavor of orange chicken without all the fried-ness of orange chicken.
The texture of the chicken ended up being really good – little bite-size pieces that kind of fell into tender shreds as we ate them.
Kids loved it, making it a good semi-healthy weeknight family recipe!
Instant Pot Chicken and Dumplings
Click here for this popular recipe from Simply Happy Foodie.
What we loved:
It is creamy, cozy, and nostalgic. Very, very delicious.
It actually had a lot of really good flavor – we really liked the combination of dry and fresh herbs that were used, and once again, the chicken thighs were delicious.
We opted to go for refrigerated biscuit dough dumplings rather than homemade (listen, we had made TEN of these recipes at this point) and actually, they were super good! So even if you don't do the homemade dumplings you will get a very delicious end result.
The Winning Three Recipes
Oh my gosh, HOW TO DECIDE? This was unbelievably hard, and being that all these recipes are already extremely well-rated and popular, I think you could make any of these and be very happy with your choice.
We deliberated on this for a long time, reviewing our notes and ratings and calling back to mind all the taste-testing we'd been doing.
In the end, we landed on three recipes that just really spoke to us:
The base of our decision was how the recipes tasted, but we did also consider the amount of work involved with each recipe and, combining both the taste and ease factors and considering how likely we'd be to actually make them at home.
There are several others on this list that Krista mentioned she'd make again, and same goes for me. But if we listed them all for you, we'd just list the whole list again!
It was so super fun to try the best of Instant Pot recipes from around the internet. Thank you to the authors of these recipes for keeping us all well-fed with your delicious creations!
Readers: This is a new type of post for us! Tell us what you think! (Uhh, hopefully you liked it?) What was helpful, and what were you wishing for more of? It took several weeks to put this together, but we had so much fun doing this and would love to do more of it in the future.
And most importantly: which Instant Pot recipes do you think we need to try next?
Before you go! If you'd like to purchase the Instant Pot we use in our test kitchen, you can find that right here (affiliate link) and check out all the ways we love to use ours below.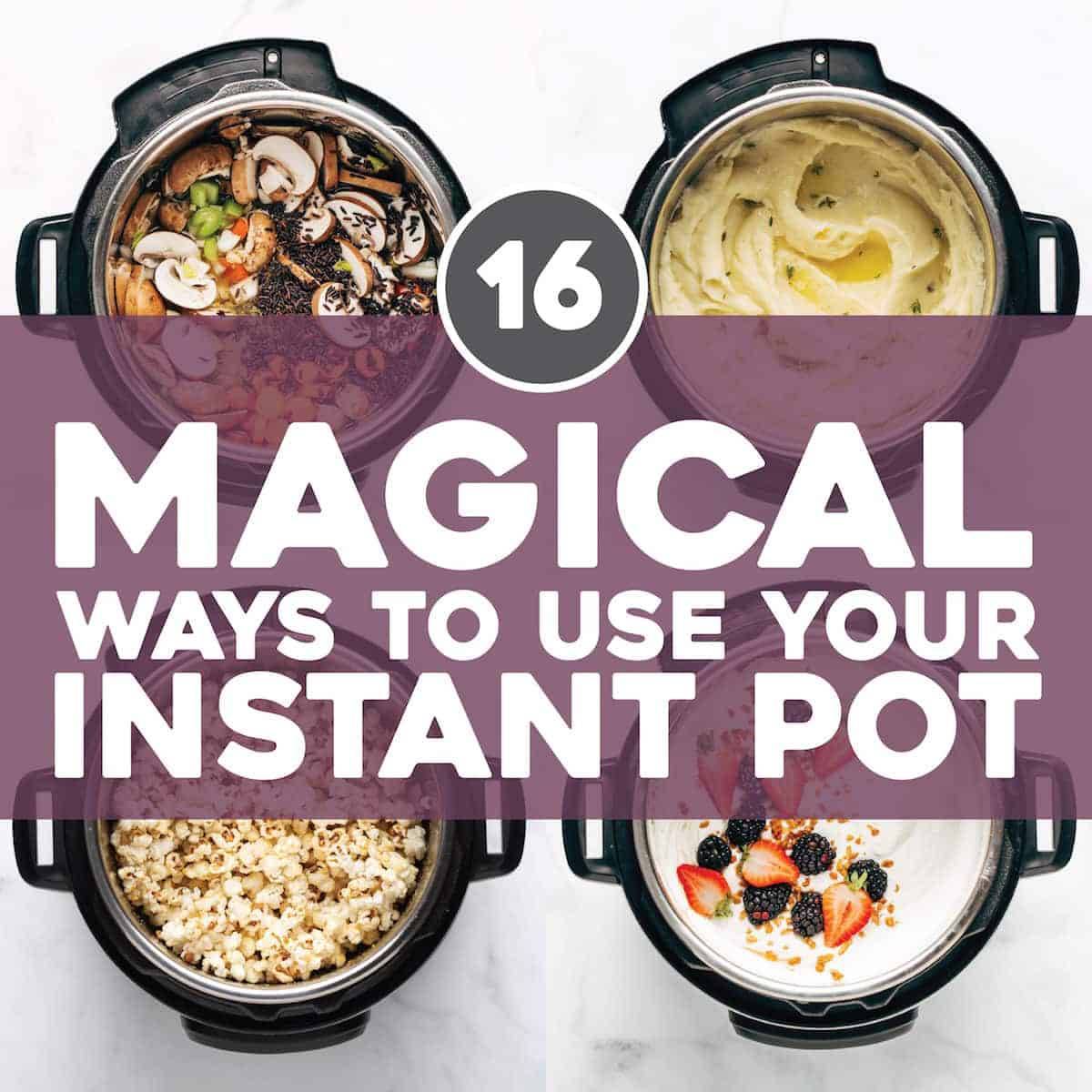 The post We Tried 10 of the Internet's Best Instant Pot Recipes. And These Are Our Favorites. appeared first on Pinch of Yum.